Shop Disney Parks App to Be Retired
Well, it was great while it lasted. The Shop Disney Parks app will be retired on May 31. In its place, Guests will still be able to buy merchandise on shopDisney. Disney claims that all the same great merchandise that was found in the Shop Disney Parks app, and more will be available on shopDisney.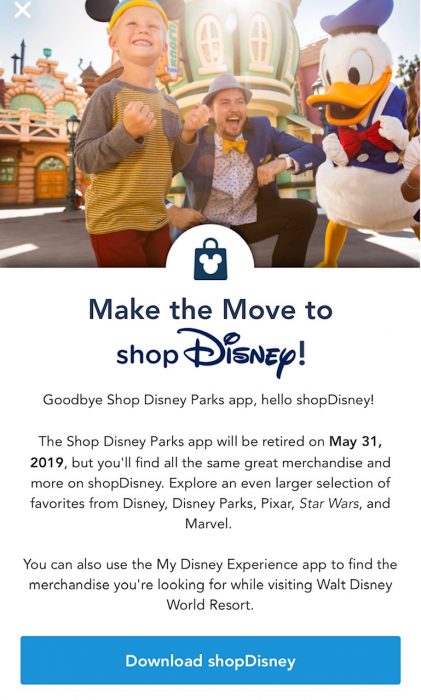 You can now download the shopDisney app, which is available in the App Store and Google Play store or shop by visiting shopDisney.com. Here, you will now be able to discover an even larger selection of favorite items and beloved keepsakes from Disneyland Resort, Walt Disney World Resort, Disney Cruise Line, Disney, Pixar, Star Wars and more.
At Walt Disney World, the My Disney Experience app will continue offering shopping features Guests have come to love such as the product availability map or the ability to ship select merchandise to home (only for those located in the United States) when you order through the app. In addition, if shopping through the My Disney Experience app, Annual Passholders and Disney Vacation Club Members will also continue to receive eligible discounts.
For those looking for specific items from the Disney theme parks, they'll want to click on the "Parks" button at the top of the page. (Highlighted in yellow, by yours truly.)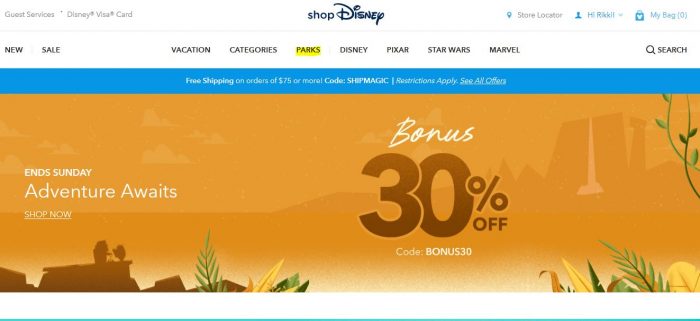 So, who else is ready to go shopping! (My wallet is scared.)