Shopping at D23: Dream Store
There's plenty to see and do at the D23 Fan Convention, but for many fans, shopping is near the top of their list. There's such a variety of high-end, collectible, and just plain unique merchandise available that it is easy to break the bank at them. Here's some of what you can find at the Dream Store booth at D23, including Dapper Dan-themed collectibles, the LEGO Disney train station, the latest in collectible ears, and more.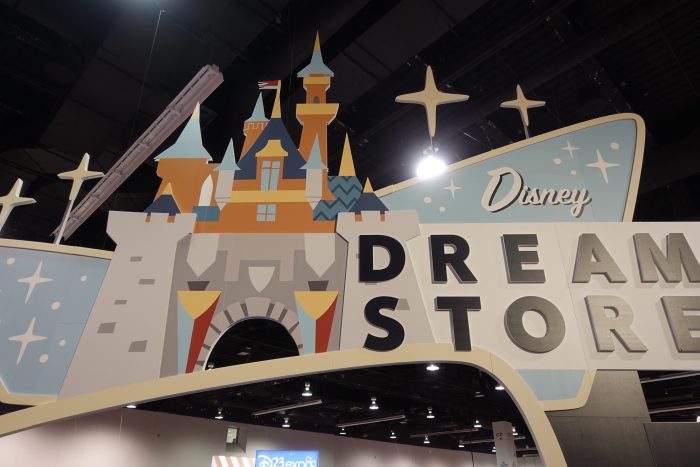 Whoever was the graphics designer for the Dream Store this year deserves a raise. Looks great!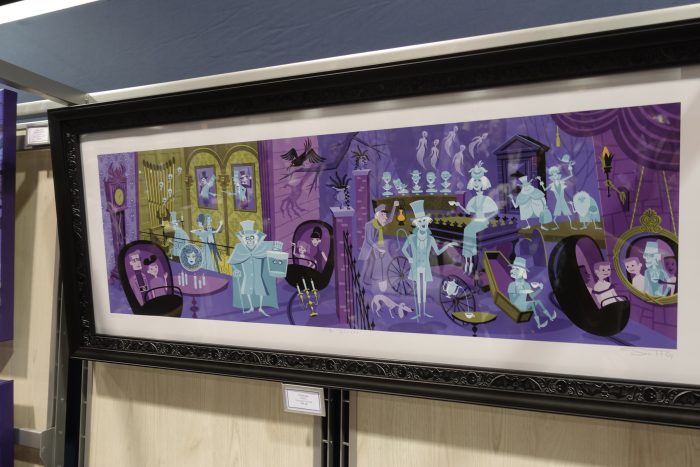 Has Shag ever made a bad piece for Disney? This one celebrating the Haunted Mansion's 50th anniversary has to be one of our favorites.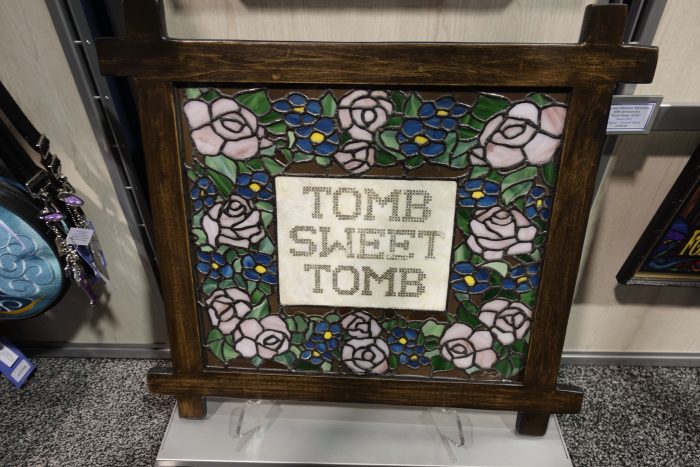 This glass artwork reproduction of the Tomb Sweet Tomb art from the Haunted Mansion is a must buy in our opinion.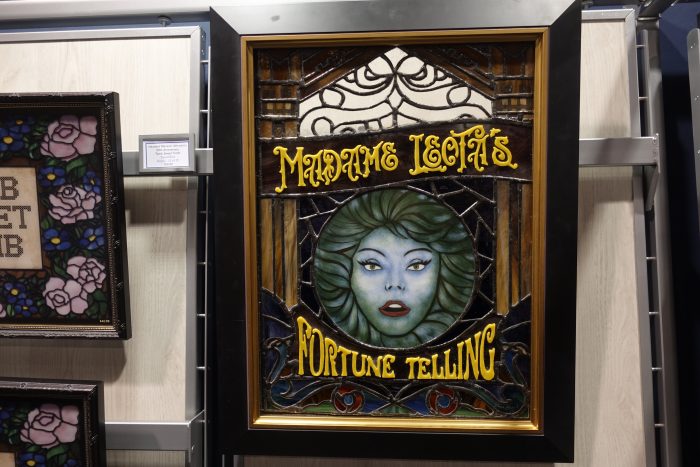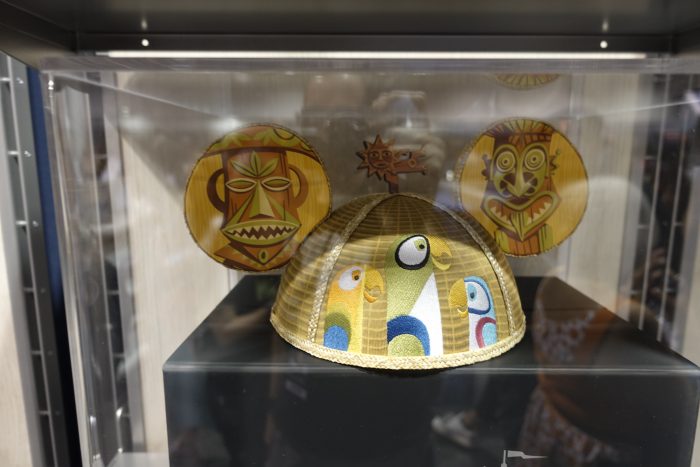 Three new mouse ear hats from the Disney Parks Designer Collection are available at the Dream Store. They should make their way to Walt Disney World and Disneyland soon.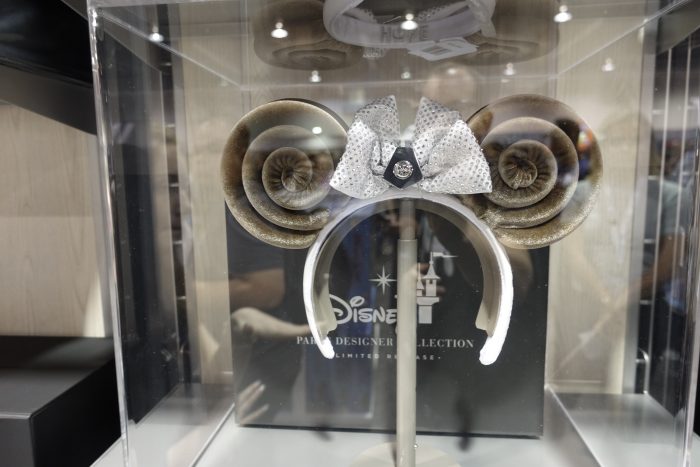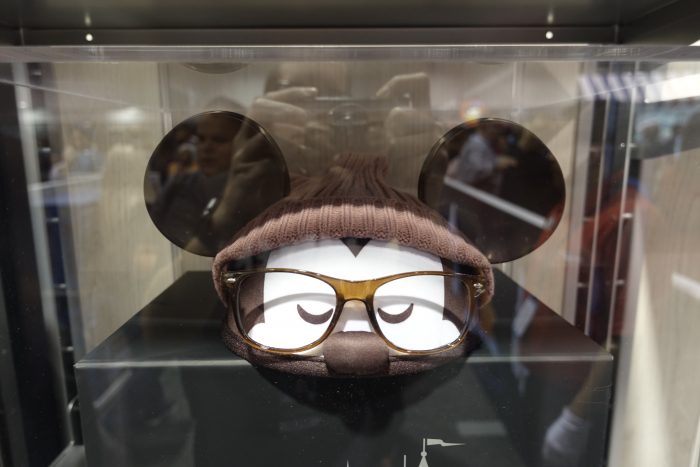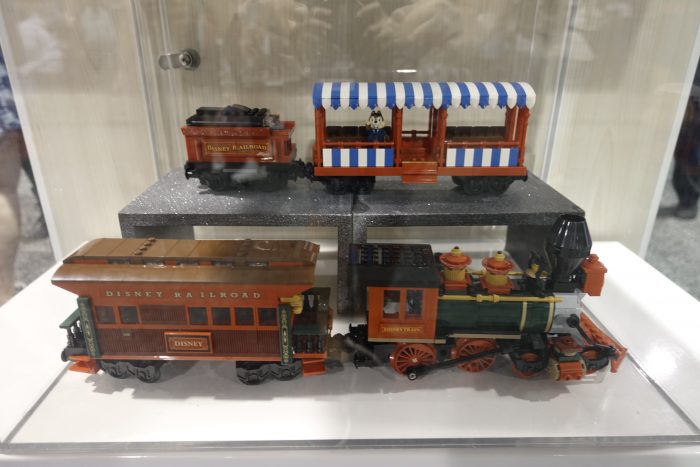 Take our word for it, the Lego Disney Train set looks even better in person.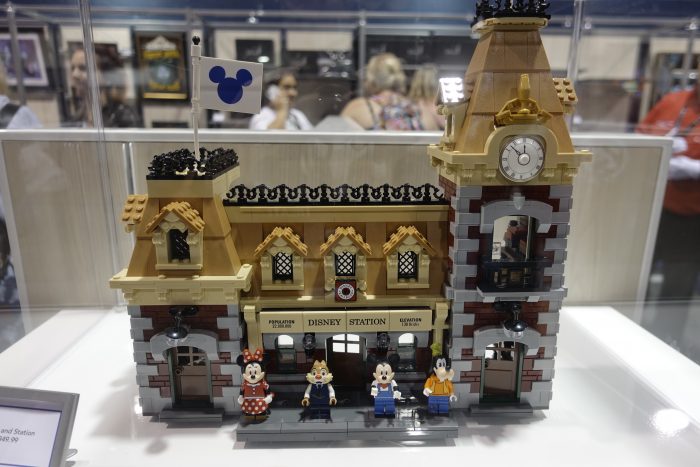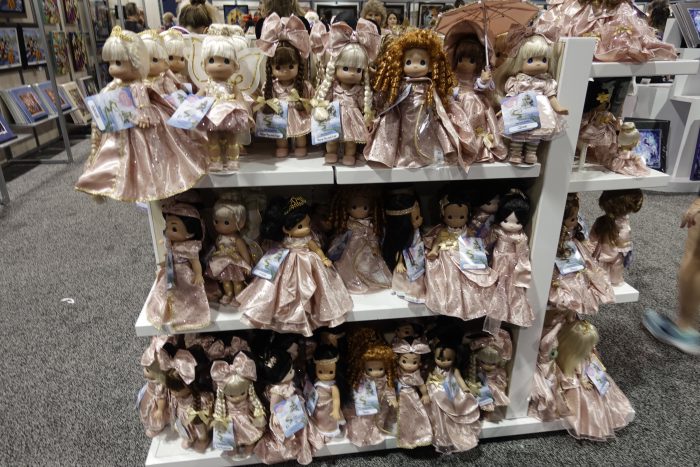 New Precious Moments Disney dolls.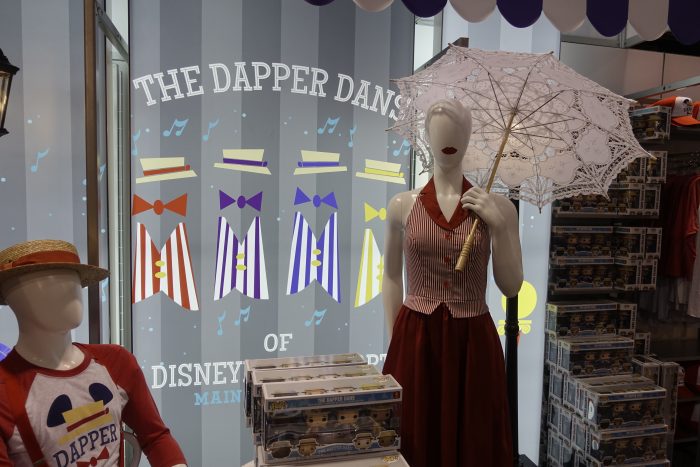 If you're a fan of the Dapper Dans then you're in luck!
These tumblers feature Mickey, Donald, Goofy, and Pluto, as well a imagery from Main Street, U.S.A.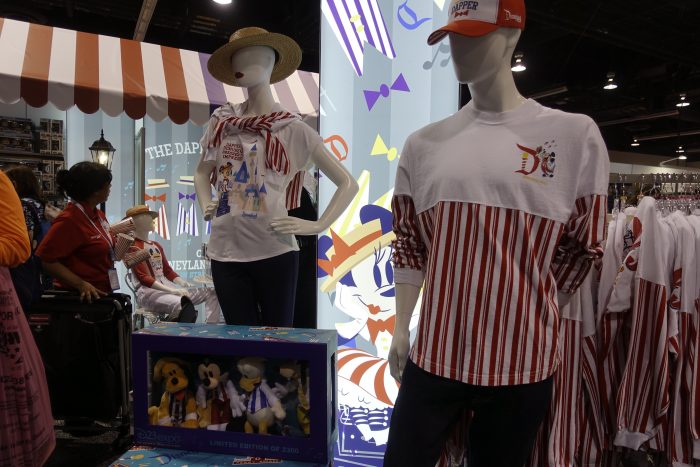 Dapper Dan's Disneyland spirit jersey on display.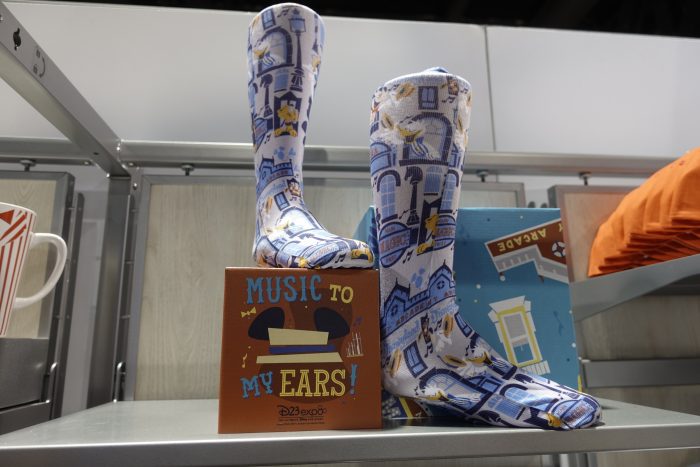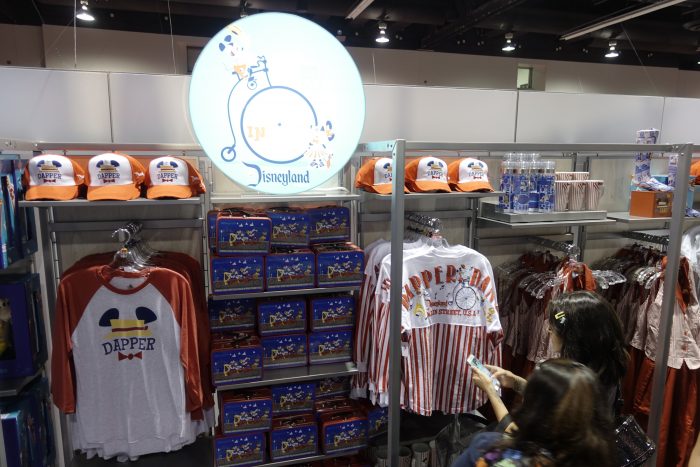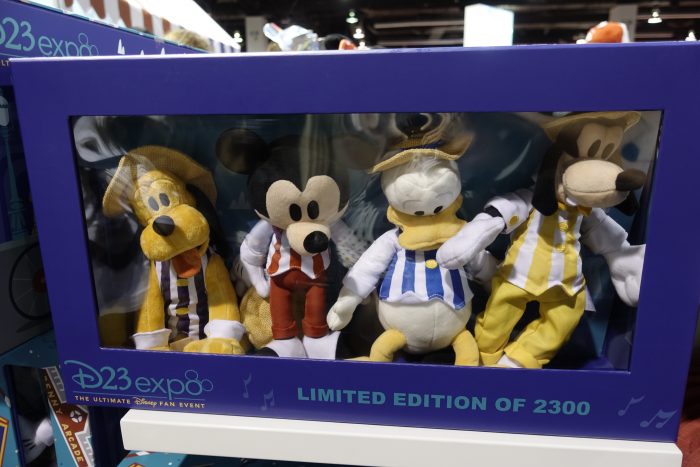 How cute is this plush set?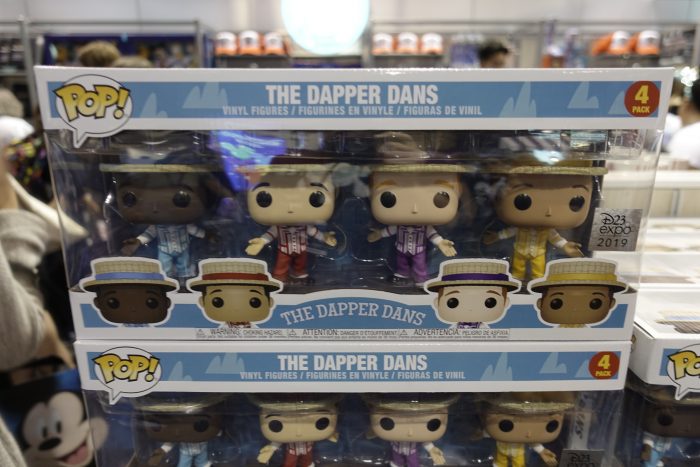 The extremely popular line of Disney Funko Pops continues with these Dapper Dan figures.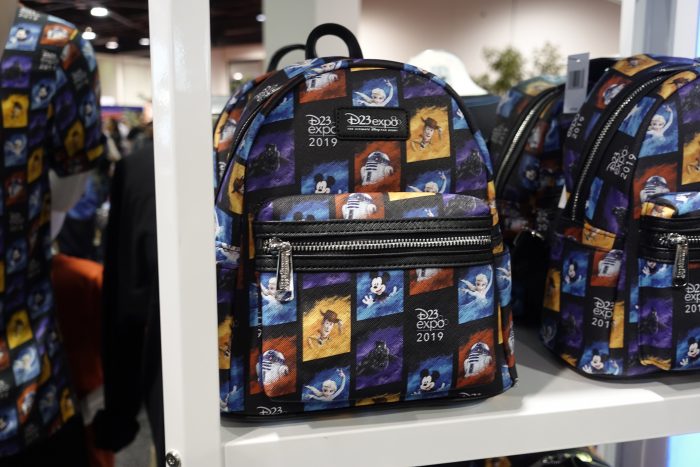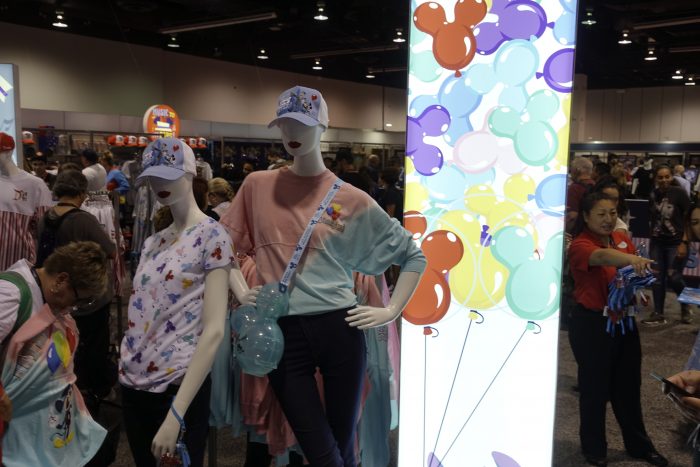 The iconic Mickey balloons from the Disney theme parks get their own line of merchandise as well.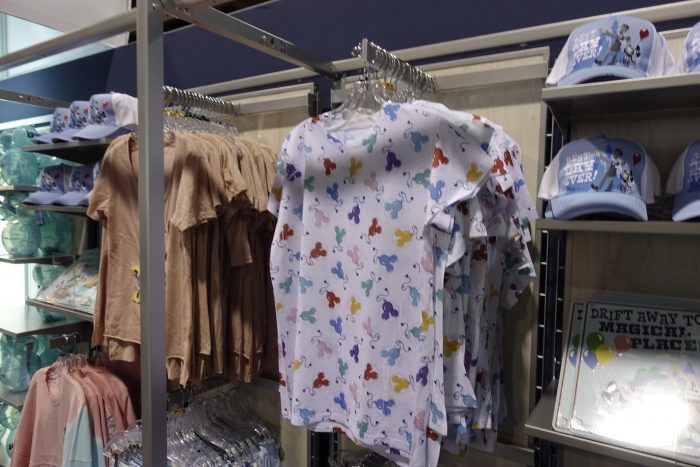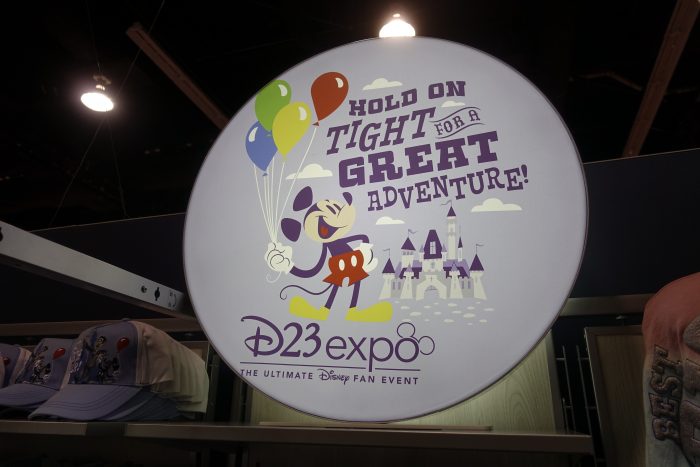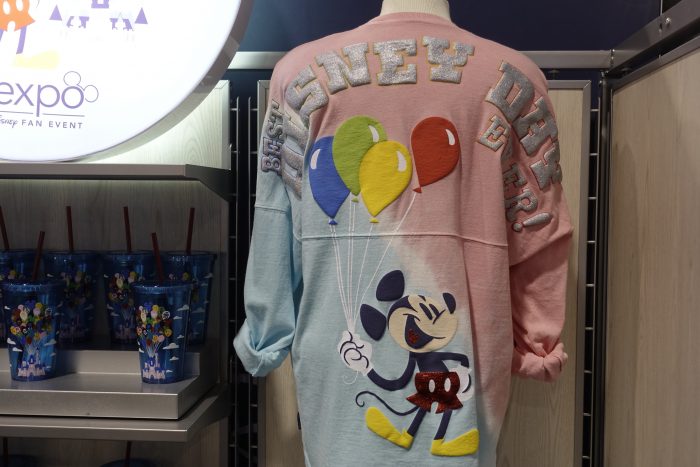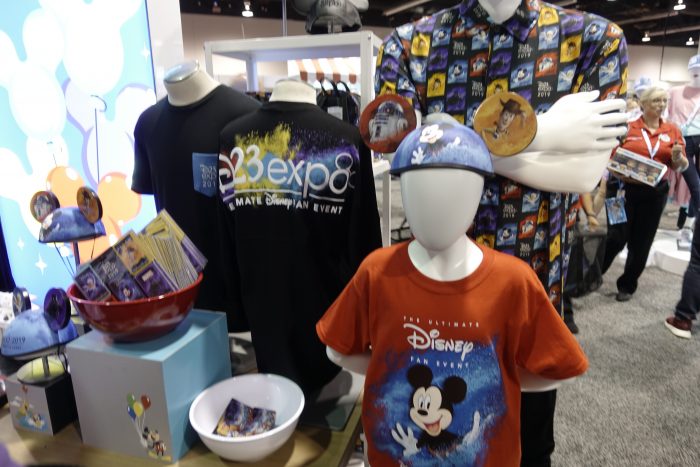 Last but not least, some D23 Expo 2019 merchandise.
What items do you see that you'd want to bring home? Let us know in the comments.