Spice Road Table: An Oasis for Dining
Back in December we dined at Spice Road Table to see how much the menu had changed now that the restaurant is under Disney management. While at EPCOT recently we returned to sample a few more Moroccan small plates.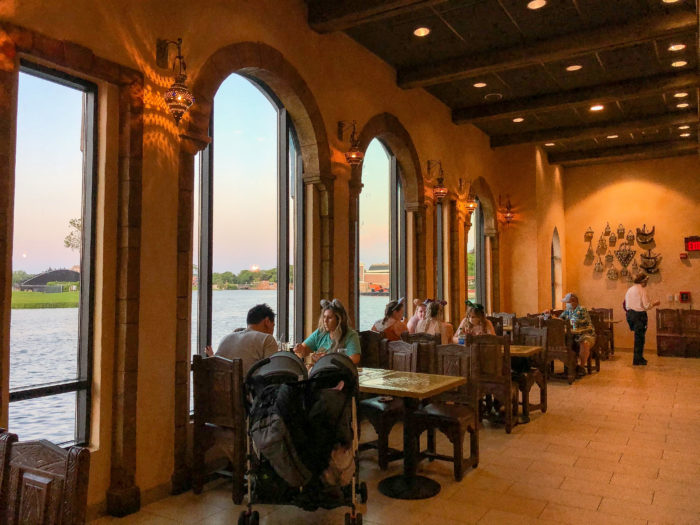 Spice Road Table does not take reservations and is walk-in only. Also, there are no entrees on the menu; everything is small plates. This makes it an excellent choice when you want just a little something but still have room to sample festival booths or other tasty snacks at EPCOT during your day.
In our previous review Christina was seated outside, but this time we were seated in the small indoor seating area. Both seating areas offer beautiful views of the World Showcase lagoon.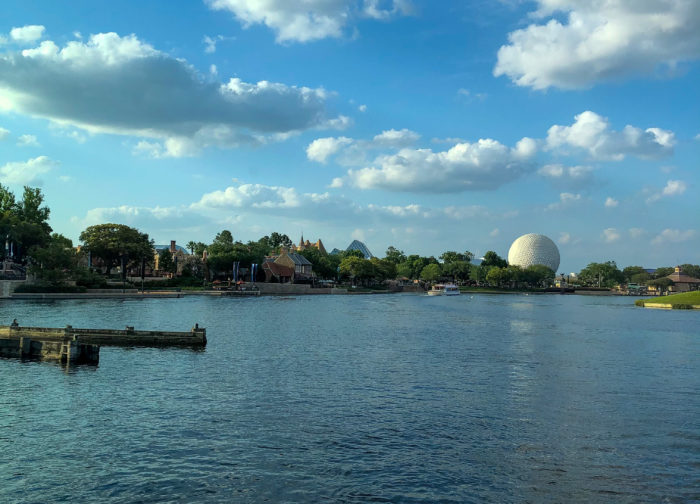 Our Dining Experience at Spice Road Table
I wanted to start out with a cocktail so I ordered the Moroccan Mule ($14). The Moroccan Mule switches out traditional vodka for Figenza Fig Vodka. The fig vodka adds a nice hint of fig flavor and sweetness to the mix of ginger beer and lime. It's a very refreshing drink and if you love to drink Moscow Mules you will definitely love this flavorful twist.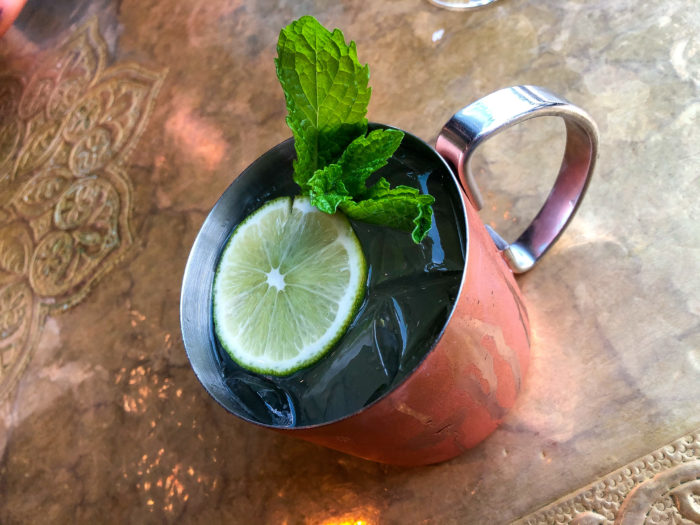 This time I decided to try out some of the seafood items on the menu. I ordered the Fried Calamari ($12), which is served with remoulade and harissa sauce. The calamari was crispy and is delicious dipped in the remoulade or the harissa sauce. My personal favorite was the harissa sauce since it has a little bit of a kick to it.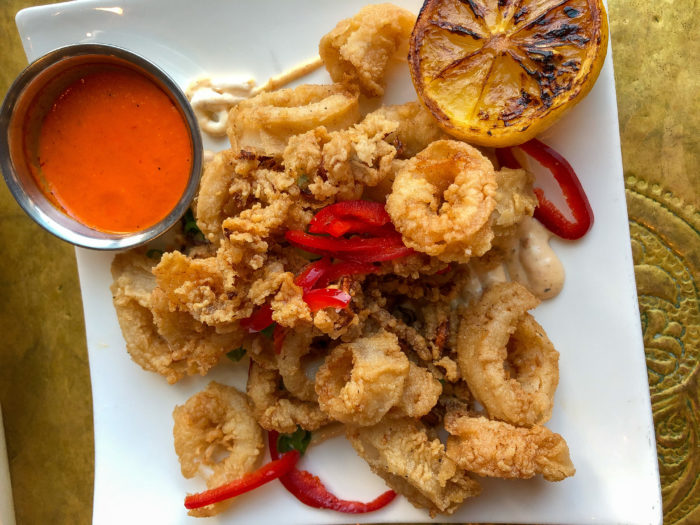 The Spicy Shrimp ($12) is not as spicy as this picture would lead you to believe, but it is still tasty. The shrimp are served in a peri peri sauce and comes served with a few pieces of bread. I loved eating the shrimp on its own or scooped onto the bread with some of the sauce.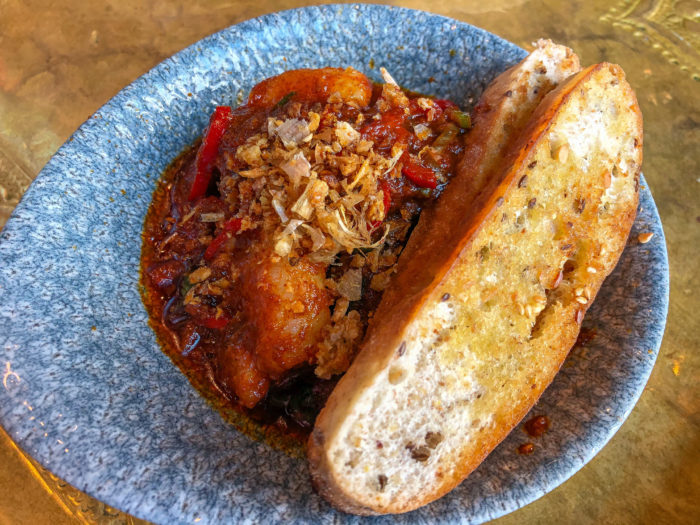 Spice Road Table Ratings and Recommendation
We have ratings and rankings for every Walt Disney World dining location, and Spice Road Table has a 90% thumbs up rating, and is ranked #31 of 104 table service restaurants. This is a good option if you want to relax for a little bit and recharge with some drinks and food. The atmosphere and views make for a very relaxing dining experience. The prices are moderate and it's fun to order 5 or 6 different items and share amongst your  group.
Have you dined at Spice Road Table since Disney management took over? Do you miss any entrees from the previous menu? Let us know in the comments!