FAQ: Get to Know Disney World Table Service Dining
When you're planning your meals at Walt Disney World, you'll encounter the term "Table Service Dining." Here's everything you need to know about what that means.
So what is table service dining?
For the most part, it's what it sounds like – a classic restaurant experience where you're seated at a table, are handed a menu, have your food brought to you by a server, and pay for your food at the table after you're done eating. But, Disney being Disney, there are exceptions to that model.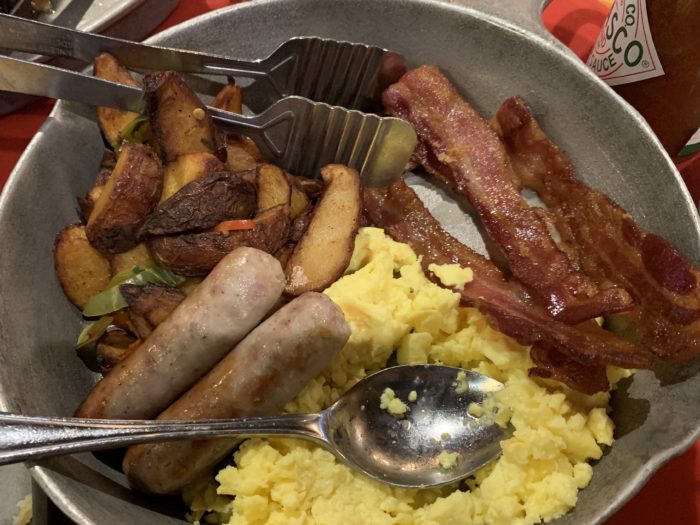 How many table service restaurants are there at Walt Disney World?
It depends a little on what exactly you count, but there are over 100 table service restaurants at Walt Disney World. Changes do happen, and there are slow, but steady, changes to the table service line-up. While some stalwarts that have been at Disney World since the park opened, additions and closings happen all the time.
Where are the table service restaurants located?
There are table service dining options in all four theme parks (Magic Kingdom, Animal Kingdom, EPCOT, and Disney's Hollywood Studios), at Disney Springs, and at some, but not all, of Disney's resort hotels. There is food available at the water parks, but only quick service options.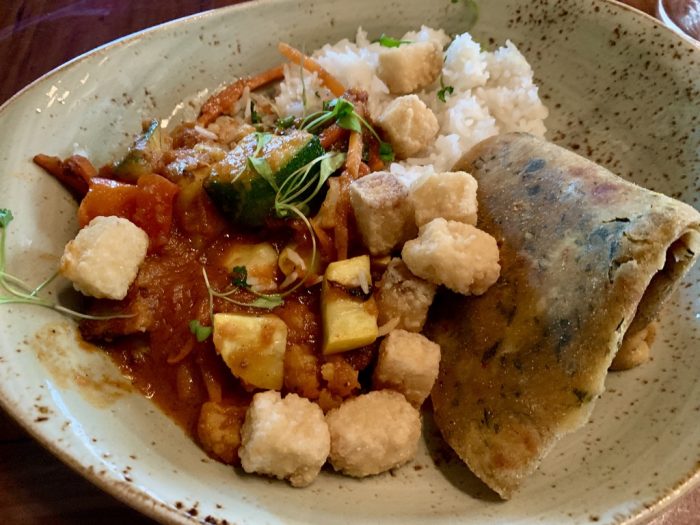 Which hotels don't have table service restaurants?
There are table service restaurants at Disney's deluxe and moderate level resort hotels. The value level resorts only offer quick service dining.
What kind of food can I find at Disney World table service restaurants?
Many of the most common food styles and cuisines, and a few less common ones, are represented among the Disney World restaurants. There are steakhouses, seafood restaurants, as well as pizza joints, restaurants featuring Italian, Chinese, Japanese, British, German, French, Irish, African, American, Spanish, Latin, and other regional food.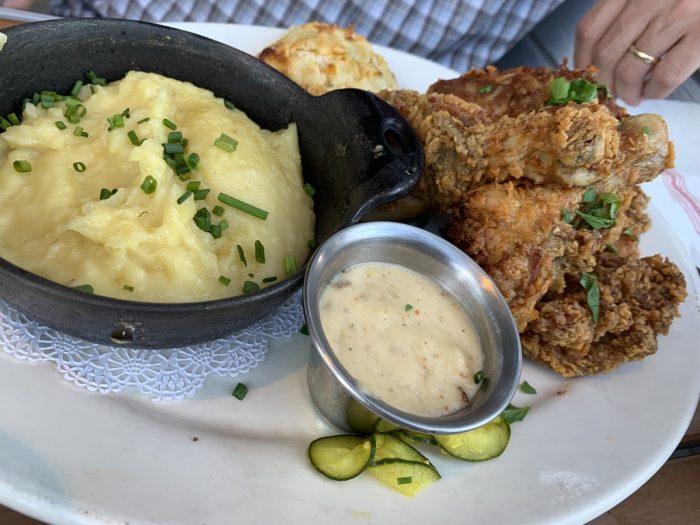 Are there major types of cuisine that you can't find at Disney World?
Sure. Some of the major Asian cuisines aren't well represented; there's no Thai restaurants, for example. You can find some Indian-inspired food at Sanaa in the Animal Kingdom Lodge, but there's no full Indian restaurant on Disney property. I have sometimes thought Disney might add a fondue place, but that seems unlikely in a post-COVID world. There is no equivalent of a New York-style deli on property, which always surprises me (the Boardwalk Bakery kinda sorta tries, but nope).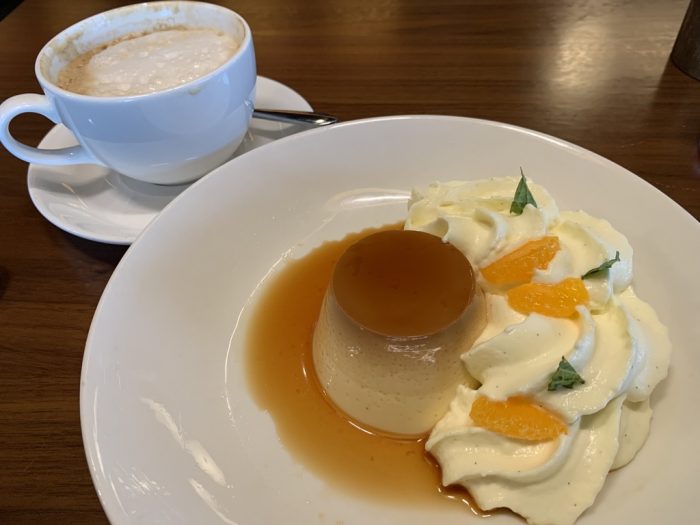 Are buffet meals considered table service meals?
Walt Disney World offers several buffet-style restaurants, places with a long row of hot and cold dishes on a common line where you take a plate and serve yourself as much or as little of any dish that you want. Servers bring you drinks and give you instructions, but you get the food yourself. These are among Disney's most popular dining venues. And yes, these are considered table service venues.
Are character meals considered table service meals?
Yes. There are some buffet-style character meals, some menu-based character meals, and some family-style character meals. All the WDW character meals take place at table service restaurants.
Where are the character meals?
Currently, there are character meals offered at:
Akershus Royal Banquet Hall, EPCOT
Cape May Cafe at Disney's Beach Club Resort
Chef Mickey's at Disney's Contemporary Resort
Cinderella's Royal Table, Magic Kingdom
Crystal Palace, Magic Kingdom
Garden Grill, EPCOT
Hollywood & Vine, Disney's Hollywood Studios
'Ohana at Disney's Polynesian Resort
Story Book Dining at Artist Point at Disney's Wilderness Lodge
Topolino's Terrace at Disney's Riviera Resort
Tusker House at Disney's Animal Kingdom
Pre-pandemic there were also character meals at 1900 Park Fare at Disney's Grand Floridian Resort, but this has not yet returned to service.
For more details on this topic, see our post on all things character dining.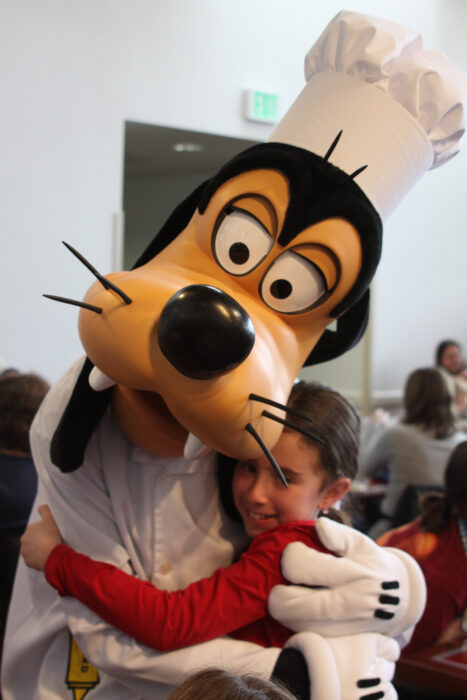 Are there other types of entertainment at table service meals?
Yes. Some of Disney World's table service are highly themed and/or offer live entertainment. Some notable examples are:
Biergarten at EPCOT features a live German band
Splitsville at Disney Springs has live music outdoors, plus bowling
Raglan Road at Disney Springs features live Irish music and dancing
Sci-Fi Dine-In at Disney's Hollywood Studios showcases clips of old timey science fiction films and drive-in movie ads
50's Prime Time Cafe at Disney's Hollywood Studios features wait staff in character as your mom/dad/cousin
House of Blues at Disney Springs offers a Gospel Brunch
Hoop Dee Doo Musical Revue at Fort Wilderness is a full dinner show.
Some EPCOT venues offer views of the nighttime fireworks, depending on timing.
California Grill at Disney's Contemporary Resort offers view of the nighttime fireworks, depending on timing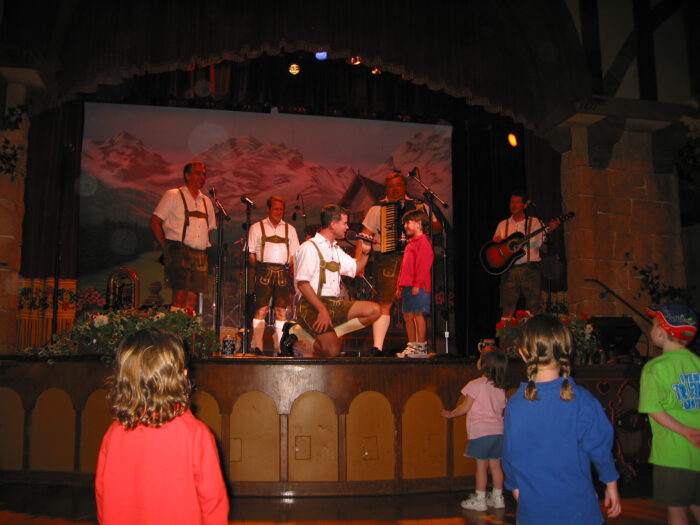 How much will eating at table service restaurant cost?
There are a number of factors at play here. If you eat just a small salad and drink water, your costs will be kept down no matter where you eat. If you opt for multiple courses at one of Disney's gourmet signature restaurants, you could be looking at a substantial price tag.
That said, a typical non-signature table service restaurant at Walt Disney World is likely to have appetizers priced in the $9-15 range, entrees priced in the $20-35 range, and desserts priced in the $9-15 range. There is a decent amount of variability to this. There are also a range of prices for beverages served at the restaurants.
The family-style meals are fixed price, typically about $60 per adult. Additionally, you may encounter small upcharges during peak season.
Are there any table service restaurants at WDW that are particularly economical?
None of the Disney table service restaurants offer rock-bottom pricing, but remember that many of these locations serve breakfast. Breakfast is almost always cheaper than lunch or dinner. If you want to experience the ambiance of a location at a lower price, breakfast is often the best way to achieve this.
Do I have to pay a gratuity at a table service restaurant?
Yes, you do need to leave a tip at WDW table service restaurants. In most cases, you'll need to factor in at least an 18% gratuity, plus tax, on top of the menu price of your meal. For more information on this topic, check out our tips on tipping.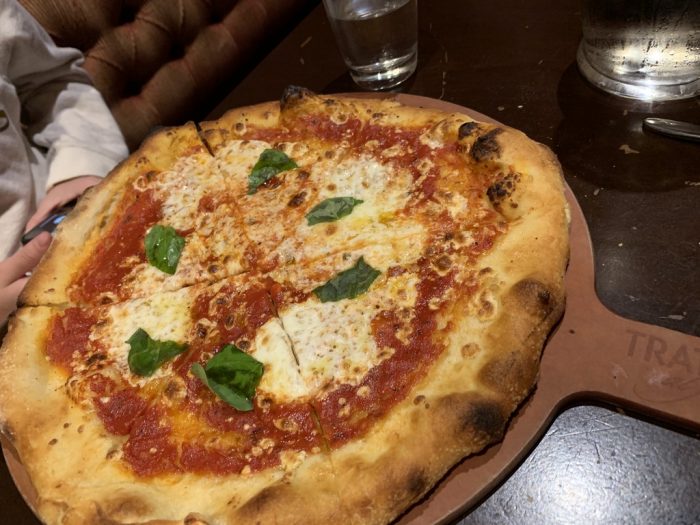 Can I buy table service meals with the Disney Dining plan?
The Disney Dining Plan is not currently available. But good news – it's coming back in 2024. Stay tuned for exactly what that means, but yes, many table service restaurants will be part of the new dining plan.
Are there other ways to save money on table service meals?
There are a few options:
WDW Annual Passholders may have discounts at some locations
Disney Vacation Club members may have discounts at some locations
Disney Visa cardholders may have discounts at some locations
AAA members may have discounts at some locations
Restaurants that are not owned by Disney itself often have their own discount programs or coupons
When you're traveling to Walt Disney World, you should plan to keep all your related membership cards with you when touring; you often need to have proof that you're allowed access to a discount.
And ALWAYS, ALWAYS, ALWAYS ask your server if there are discounts available. Many won't tell you unless you ask.
Wait, what do you mean "restaurants not owned by Disney itself"?
Disney owns and manages many of the restaurants on property, but not all of them. For example, the Patina Group, runs restaurants in the Italy pavilion at EPCOT (Tutto Italia, Via Napoli, Tutto Gusto) and at Disney Springs (Enzo's Hideaway, Maria & Enzo's, Pizza Ponte, Morimoto Asia, and The Edison). Landry's runs the Rainforest Cafe locations at Animal Kingdom and Disney Springs, as well as the T-Rex Cafe at Disney Springs and the Yak & Yeti location at Animal Kingdom.
Additional non-Disney Disney World restaurants include House of Blues, Jaleo, Wolfgang Puck Bar and Grill, Paradiso 37, STK Steakhouse, Raglan Road, the restaurants at the Swan & Dolphin and Coronado Springs hotels, and several others.
In general, you don't need to know or care who runs your restaurant. However, there are some discount and reservation implications for Disney vs. non-Disney venues. (See below for reservation information.)
Is there a fixed minimum amount of money I have to spend at a table service restaurant? Can I just go for appetizers and drinks or for just dessert?
Disney doesn't exactly encourage this, but there are no prohibitions against it. You're not required to get a three-course meal at any WDW table service restaurant. You can order just drinks and an appetizer or just coffee and dessert. However, if you decide to do this, you might want to consider being extra generous with your tipping.
Note: There are some locations where this is not possible. For example, restaurants that only offer prix fixe service, such as buffet or family-style locations, only serve full meals.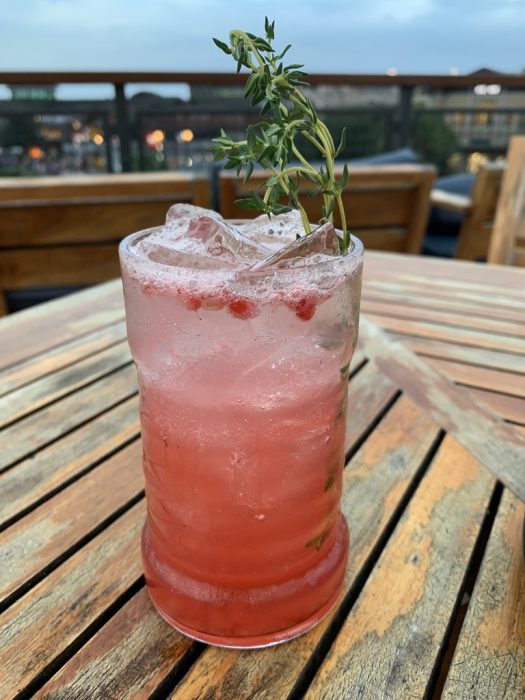 How long does it typically take to eat at a table service restaurant?
This obviously depends on how fast you eat, how many courses your order, how many people are in your party, and a number of other factors. That said, most of the restaurants inside the theme parks expect that their tables will turn over about once an hour.
Can I see the menus for the restaurants before I get there?
Absolutely! The menus for Disney World restaurants are readily available online. You can see them on the Disney World official website, on the TouringPlans website, and in numerous other locations. Most menus include some description of the food and the pricing.
My party includes someone with a food allergy, can they be accommodated at a table service restaurant?
Generally, yes. Most major food allergies can be accommodated at Disney's table service restaurants. The Disney chefs are well versed in preparing meals for guests will allergies to eggs, fish, shellfish, gluten, milk, peanuts, soy, tree nuts, or wheat. Alternative menus for these issues are often available. Other dietary requests may also be accommodated. Language on the Disney website states:
Many locations are able to accommodate lifestyle requests as well with no advanced arrangements. This includes diabetes, gastric bypass, lap band, low-carbohydrate, low-fat, low-sodium, no-sugar-added, or plant-based options. Guests with the following concerns should contact Special.Diets@DisneyWorld.com after booking dining arrangements for their visit and no more than 14 days prior to their arrival:
Any allergy or intolerance not listed above under common food allergies
Phenylketonuria (PKU) or dysphagia
Other medically-restrictive diets or metabolic disorders
A single Guest with 4 or more allergies/intolerances or multiple Guests with allergies/intolerances within the same party
The Special Diets team will assist you in navigating the dining process. Be sure to communicate your dietary restrictions upon arrival at the restaurant. You will have the opportunity to speak with a chef or special diets-trained Cast Member if desired. While our restaurants will do their best to accommodate dietary requirements, we cannot guarantee that they will be able to meet all requests.
Do I need to make reservations for table service dining?
Yes. Make a reservation.
It's theoretically possible to walk up to a table service restaurant and be seated without a reservation. That said, some Disney World restaurants are fully booked months in advance, with virtually no room for spur-of-the-moment dining.
Also note that if you're driving to a Disney hotel, you'll likely be asked for a restaurant reservation confirmation number before they'll allow you to park.
How do I make reservations?
You can do this on the Disney World website at disneyworld.disney.go.com. Click on the "Things To Do" tab and scroll down to "Dining – Make Reservations."
You'll then be asked to select a restaurant, a date, a time, and a party size so that the system can check availability for you. Sometimes tinkering with the time feature (select "lunch" as opposed to "12:00") or the party size (two parties of 4 vs. one party of 8) and unveil hidden availability.
You can see walkthroughs for both the website and the app here:
Step-by-Step: How to Make a Disney World Dining Reservation On Your Phone
Step by Step: How to Make a Walt Disney World Dining Reservation Online
Other reservation options include a phone call to 407-WDW-DINE or, for some non-Disney-owned venues (see above), OpenTable is also an option.
If you're reserving via Disney itself, you'll be asked to hold the reservation with a credit/debit card. No-shows will be assessed a fee of $10 per person. You can avoid this fee by canceling at least two hours in advance.
I'll have a baby with me. They can't eat the food at the restaurant. Do I still have to include them in the reservation?
Yes. An accurate count is necessary for fire safety and health code regulations, plus you'll need room at your table for the baby's high chair or booster seat. Please do include all young children in your reservation party size.
Everyone in my party is excited to dine at a particular table service restaurant, but we have one child who is a picky eater and won't eat anything on the menu. Can they still sit with us?
This might not fly elsewhere, but it's generally fine at Disney World. It's a family destination and they've seen it all before. One of my daughters was an extremely picky eater as a child. The rest of the family wanted to try Teppan Edo, but there was little on the menu there that she would eat. We ended up bringing some food we purchased elsewhere in EPCOT that she nibbled on while the rest of us enjoyed our hibachi feast. We tipped our server on what the cost of the meal would have been had she eaten similar food as the rest of us.
Your question is more problematic in prix fixe situations such as character meals. If you're at restaurant with a set menu offered at a fixed price, then every guest at the table age three and up will be charged for the meal, regardless of how much or how little they eat.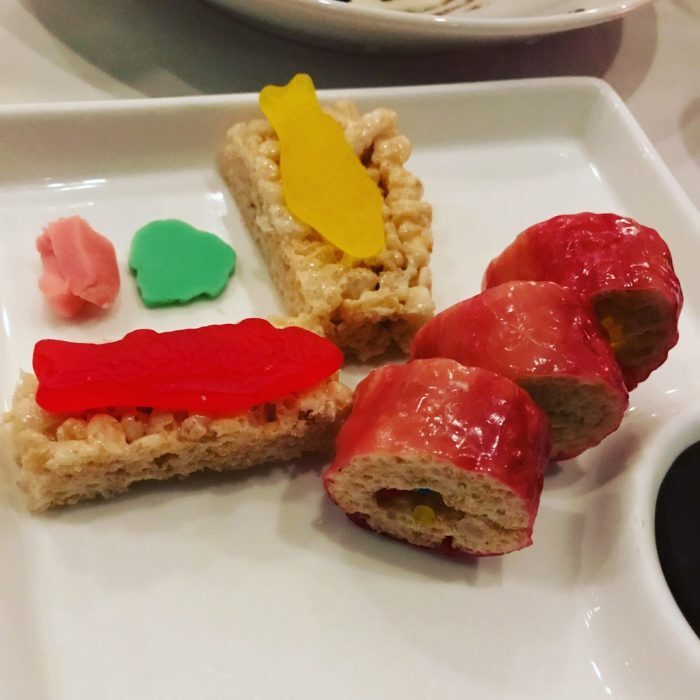 Can I bring my baby's stroller with me into a table service restaurant?
Generally not. Most restaurants at Disney World have a stroller parking area in the lobby or nearby outside area. I once had a situation where my toddler daughter was fast asleep during our reservation time. The hostess did allow me to wheel her into the restaurant in her stroller so that we wouldn't have to wake her, but this is rare.
Do I need to use a park ticket if I just want to eat at a restaurant in a theme park?
Yes, any time you enter a theme park, you need to use a park admission ticket, even if it's just to dine.
There are plenty of wonderful restaurants outside the theme parks, at the hotels and at Disney Springs. If you don't want to use a park admission, you should make your reservations outside the parks.
Do I need a park pass if I just want to eat at a restaurant in a theme park?
Currently, yes. There is a park pass reservation system in place where you need both an admission ticket and a park reservation to enter a theme park. This is true even if the only thing you'll be doing in the park is eating. (Note: There are some changes to this system coming in 2024 where some guests may not need park reservations on some days.)
The twist is that Disney World is now offering Park Hopping, if you have the appropriate park ticket. The means that you can visit more than one park per day, pending availability. You need to have a park pass at your first park of the day, but not your second. You could make a meal reservation at your presumed second park of the day (assuming you have park hopping capabilities), but since hopping is not guaranteed, you're taking a bit of risk by going this route.
Can I dine at a hotel other than the one I'm staying at?
Yes. You are welcome to make dining reservations at any table service resort at any Disney World hotel, regardless of where you're staying.
How far in advance can I make reservations?
Disney tinkers with the reservation window from time to time. Currently (during spring 2023) Disney is allowing guests to make dining reservations up to 60 days in advance. Prior to the pandemic, the reservation window was 180 days in advance.
What time can I start making reservations?
If you're making reservations online, the next day's reservations become available on the WDW website between 5:45 and 6:00 a.m. Eastern Time. If you're calling, the phone lines open at 7:00 a.m., Eastern.
Are there kids meals available at table service restaurants?
Yes, with the one exception of Victoria & Albert's in the Grand Floridian, there are are children's menus at all the Disney World table service restaurants. All guests must be at least age 10 and up to dine at Victoria & Albert's.
Did I hear something about little kids eating free?
There is no charge for children under the age of three when you dine at prix fixe places like the buffet or family-style character meals. The language Disney uses is that tiny kids can "eat from your plate," though in reality they will bring the child an actual plate of their own.
If you're eating at a menu-based venue, you're welcome to share your food with your small child, but you will have to pay for any food your order.
What is the age limit for ordering from the kids' menu?
There was some wonkiness to this when the Disney Dining Plan is a factor , but in general, adults are welcome to order items from the kid's menu. If an adult wants, for example, mac n' cheese and chicken nuggets from the kids' menu, they can order it as is, or speak to your server and they may be able to bring you an adult-size portion of the food from the kids' menu.
My child has adult tastes, can they eat from the adult menu at a WDW table service restaurant?
Sure. But you'll have to pay the adult price for it.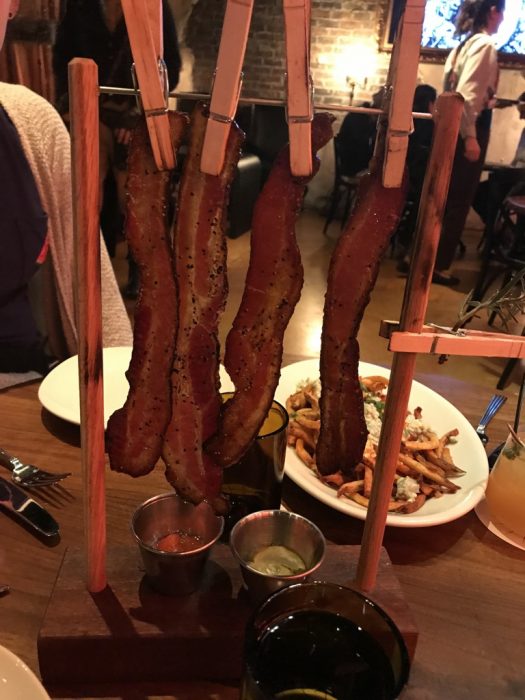 Is there a minimum party size? Can I make a reservation for one person at a WDW table service restaurant?
Yes! I frequently travel to Disney World on my own. I've made reservations for one person at dozens of WDW dining venues.
I wasn't able to get reservations for the reservation I wanted. Any advice?
Keeping checking! People cancel reservations all the time. Since Disney now allows guests to cancel up to two hours prior to their reservation time, it may pay to check 2-3 hours before you want to eat.
If you're interested in a non-Disney Disney restaurant (see above) try looking on OpenTable or try calling the restaurant directly.
Another great option is using the TouringPlans Dining Reservation Finder. We can scan the Disney website for you and send you a text or email if a reservation you want becomes available. Here are some tips on how to use the Reservation Finder.
Any other tips on getting to eat at a table service restaurant at the last minute?
You can try inquiring at the restaurant podium. Or many WDW restaurants now have a QR posted outside the front door that will link you to a walkup waiting list. I have not personally had much luck with this, but it's worth a shot.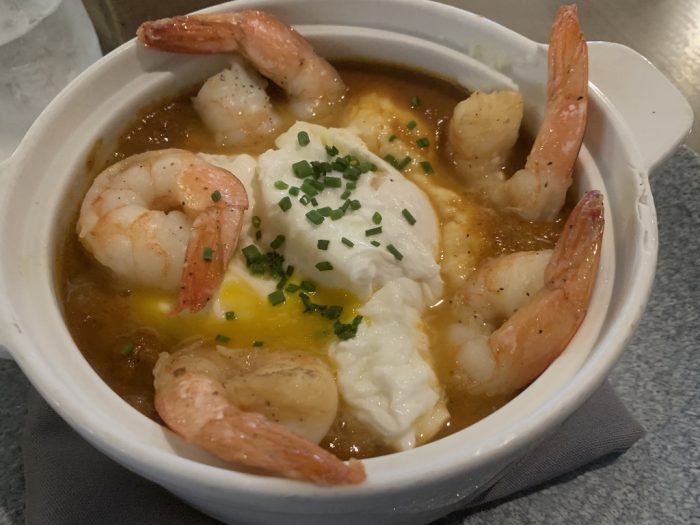 I have a large party. I can't seem to find any reservations for a group of our size. Any hints?
The Disney website won't allow you to book a reservation for a party size larger than the largest table in the restaurant. In some cases, that's as small as six people. If you have a large party, try breaking it up into smaller groups. For example, if you have a party of twelve, try booking three parties of four. Then, call or stop by the restaurant and ask if they might be able to push tables together when you're there.
I have a table service dining reservation, but the number of people in my party has changed. How do I change the party size without losing my reservation?
This is one of the more common frustrations of Disney guests. There is a modify reservation button under your dining reservation on the My Disney Experience website. But tinker with your reservation may not always work.
Here's my advice… If your party will be smaller than originally booked, just show up at the restaurant with the people who will be dining. Say to the host/hostess something like, "My friend couldn't make it, we'll now be a party of four instead of five." I have never seen this be a problem. As long as someone shows up for the meal, you won't be penalized if the party size does not match.
If your party will be larger than originally booked the situation may be more complicated. If you have a party of three that wants to become a party of four, for example, just do as above. "My friend will like to join us, we're now a party of four." This is likely to be fine because your party of three was already assigned a four-top.
However, if you were originally a party of three and you've become a party of eight, you're in a more precarious situation. First, start by trying to modify your reservation or make a new reservation for eight. If  this doesn't work you can attempt to be seated, relying on the kindness of the staff at the restaurant. Sometimes they can try to work you in. It might work; it might not.
I won't be able to make it to my reserved dining time? What's going to happen?
If you know in advance that you won't make it to a meal, then cancel the reservation. You can do this on the My Disney Disney Experience app, on the WDW website, on the phone, or at any WDW concierge or guest relations desk. There are no penalties for canceling up to 2 hours in advance.
If you straight-up no-show (you do not appear at all for your reservation) at a table service restaurant booked through the WDW website or app, then you will be assessed a $10 per person fee, charged to the credit card that you used when you booked the reservation. If you book through Open Table or some other method, charges may not apply.
If you're just running late, go to the restaurant and tell them what happened. There are snafus at Disney all the time (weather, transportation, etc.) and cast members know this. If you show up at all, they are unlikely to charge the no-show fee. That said, if you're very late, you might not be able to eat at the restaurant even if they waive the fee. Generally, reservations are held for 15 minutes. After that, they'll give your table to someone else, though they may be able to work you in later.
Is there a dress code for eating at a Disney World table service restaurant?
Beyond the normal theme park dress rules (no profanity on tees, etc.), most WDW table service restaurants do not have a dress code. The exception to this signature dining. Some of those restaurants do have dress code requirements.
Can I get take-out from the table service restaurants at Walt Disney World?
This is tricky and it's a moving target.
First, you cannot get a full takeout meal from the table service restaurants located in the theme parks. If you sit and have a meal at a theme park table service restaurant and have leftovers, they'll usually be happy to box those up for you, but you can't get a full meal to take away.
Some of the table service restaurants in the hotels offered take out during the pandemic. On the My Disney Experience app look for restaurants with a "To Go" listing. (Sanaa at Animal Kingdom Lodge is one example of this.) If there is a "To Go" option, you can select an arrival time, order on the app, pick up the food, and take it to eat elsewhere. However, this option was on the road to being phased out.
Due to the pandemic, I prefer to eat outdoors? Are there table service restaurants that can accommodate this?
The table service restaurants in the theme parks typically do not have outdoor dining options. One that does is Spice Road Table at Epcot. There are more outdoor table service options at Disney Springs. Some Disney Springs outdoor table service dining that I've experienced has been at Art Smith's Homecomin', The Boathouse, and Paddlefish.
I'm celebrating something special. Can I get a cake at my table?
You can order a cake to be delivered to many Walt Disney World restaurants. See the Disney website for more information.
What are your favorite Disney World table service restaurants?
Oh gosh, there are so many and they change all the time. Some of my current faves are Jaleo, Art Smith's Homecomin', Sanaa, and the Hollywood Brown Derby, but there are many, many good options.
What are the favorite table service restaurants of Touring Plans readers?
According to TouringPlans reader surveys, the top ten WDW table service restaurants are: Topolino's Terrace (Riviera resort), Boma (Animal Kingdom Lodge), Chef Art Smith's Homecomin' (Disney Springs), The Boathouse (Disney Springs), Jiko (Animal Kingdom Lodge), Hoop-Dee-Doo Musical Revue (Fort Wilderness), Garden Grill (Epcot), Sanaa (Animal Kingdom Lodge), Wine Bar George (Disney Springs), and California Grill (Contemporary resort).
What can you tell me about other kinds of dining at Walt Disney World?
For information on other Disney World Dining topics see our related posts:
Do you have any other questions? What else would you like to know about table service dining at Walt Disney World?

Note: Originally published April 2021. Updated May 2023.