SATURDAY SIX: Six Things We Can't Wait to See in 2015
This week's  SATURDAY SIX takes a look at Six Things We Can't Wait to See in 2015. It's going to be impossible to forget the year that was 2014 (no matter how hard we try), but there are many things to look forward to in the coming twelve months. Today we are going to focus on the theme park resorts, but keep in mind that a lot is happening in general around Orlando, including the massive I-Drive 360 project finally opening. There's never been a better time to plan your next Florida vacation, but let's look at six reasons you should be double checking those airline ticket prices more closely, starting with…
# 6 – The Bungalows at Disney's Polynesian Village Resort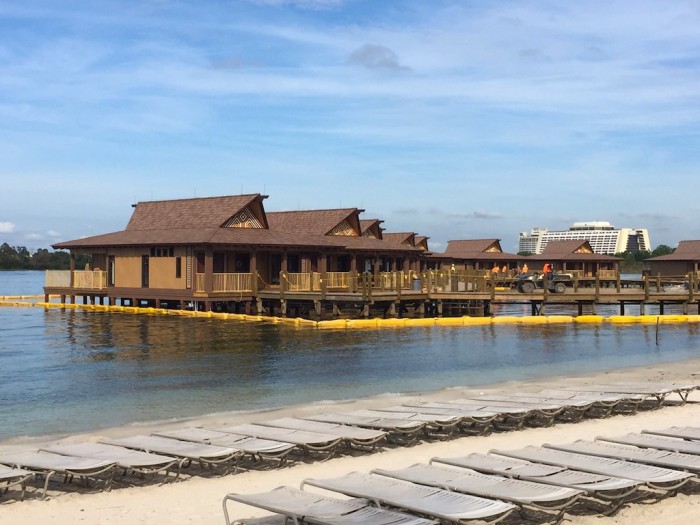 I've got to hand it to Disney, the work they have done expanding DVC into the monorail resorts has been exceptional. The Villas at the Grand Floridian and Bay Lake Tower at The Contemporary are great accommodations, but the upcoming waterside Bungalows at Disney's Polynesian Resort Village could be the new jewel of the DVC crown. Granted, it's going to take us forever to save up in order to afford just one night at these Bungalows, but this was a brilliant idea.
# 5 –  The Sorcerer's Hat is Coming Down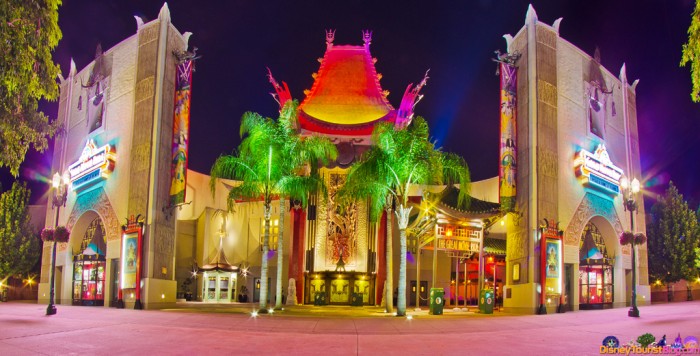 Ding Dong! The Wicked Witch is dead! – The Wizard of Oz
In a story almost too good to be true, the gigantic Sorcerer's Hat is going to come down, starting in just a couple days! There are some guests who only know Disney Hollywood Studios with "the hat" in place, and in a way I feel sorry for them, just as I would have empathy for people whose first experience with Star Wars was The Phantom Menace. What Cousin Oliver was to the Brady Bunch, "the hat" was to DHS: an unneeded and unwanted addition that took away from what was special and unique. When Michael Eisner dedicated the park in 1989 and said, "We welcome you to a Hollywood that never was—and always will be," he was referring to the feeling guests would get as they were transported to a different age when walking up Hollywood Blvd. Just as Magic Kingdom's Main Street, USA evokes turn of the century middle America, Hollywood Boulevard projected a general feeling of stepping into classic Hollywood. That feeling ended in 2001, when a 100+ foot hat was plopped smack dab into the middle of everything.
# 4 – More Disney Springs
Don't look now, but a lot has happened at Downtown Disney (the soon-to-be renamed Disney Springs) since you stopped coming because the parking situation made you question your sanity. Phase 1 of the parking garages opened, and while it hasn't completely fixed the parking problem (especially since Disney just closed more lots), it has helped. The Food Truck Park finally opened, and was renamed Exposition Park. There is a lot more space to walk around in, including the new Inspiration Park in the Marketplace, that help reduce the overwhelming feeling of congestion. The new Starbucks are in place, the Marketplace Co-Op is fantastic, and you just get a feeling walking around that you are days or weeks away from the next thing opening up. 2015 is the year Downtown Disney/Disney Springs turns the corner and becomes worth going out of your way to check out.
# 3 – Clyde & Seamore's Sea Lion High (SeaWorld)
SeaWorld has a lot going for it, including some of the best rides in Orlando, but for me the biggest highlight of every trip was the Clyde & Seamore Take Pirate Island show. After a 15 year run, Clyde & Seamore had their last show in August, with SeaWorld only saying at the time, "Stay tuned for more details." With everything at SeaWorld being in flux right now – including their CEO agreeing to step down as their stock price plummeted – these were not comforting words. Thankfully, the team at Parkscope were able to discover some permits for a new show, one that is making its debut this Spring: Clyde & Seamore's Sea Lion High. Here's hoping for a return of "Sea Lions Tonite," the riotously funny Sea Lion show that took place during SeaWorld's Summer Nights promotion, and Clyde & Seamore's Countdown to Christmas shows.
# 2 – Universal Studios Florida's 25 Anniversary Celebration
June 7, 2015, will mark the Silver Anniversary of Universal Studios Florida, but as of this moment, it is unknown what Universal will do to celebrate this big occasion. There have long been rumors of the Gardens of Allah Villas to be converted over into a museum of sorts, celebrating Universal's history. Other sources say a big change is coming to the Cinematic Spectacular nighttime show. Will Universal come out with a huge announcement, saying that Twister, San Francisco, and Woody Woodpecker's KidZone areas of the park are gong to be completely redone into new concepts? Could we see a long awaited return of the Ghostbusters? There are a lot of questions, with very little solid answers, but we can be pretty sure Universal is going to do something special. The resort just completed an amazing transformation of CityWalk, adding seven new venues into the mix. Diagon Alley was a smash hit. Cabana Bay is the new gold standard for theme park value resorts. What could they possibly do to top all of that? I'm not sure, but I can't wait to find out.
# 1 – Trader Sam's Grog Grotto
Longtime readers of the SATURDAY SIX should know by now that we like our specialty drinks. Whether it's an adult beverage like the Burnt Orange at Todd English's bluezoo, the new Hot Butterbeer at Three Broomsticks, or paying tribute to an old friend with the Maelstrom Margarita at La Cava del Tequila (#NeverForget), if you see us at a theme park resort, we'll probably have a drink in our hand. The only thing better than a good drink, is a good bar, and thankfully we are blessed with many of those including Dawa Bar at the Animal Kingdom, Rose & Crown at Epcot, and Moe's Tavern at Universal. So when Disney announced they were bringing a new bar to Disney's Polynesian Village Resort we were ecstatic. Getting a Lapu Lapu or a Backscratcher at the Tambu Lounge is already one of favorite things to do on WDW property, but now we're going to have a Trader Sam's Grog Grotto? To quote professional wrestler Daniel Bryan, YES! YES! YES!
A highly themed bar filled with unique specialty drinks and, even better, some of the best themed souvenir mugs in any theme park resort (what can I say, I'm a sucker for theme park souvenir cups). Trader Sam's Grog Grotto can't get here soon enough!
HONORABLE MENTION: Kong
While everything else on this list is guaranteed to happen in 2015, this is the one that we are hoping for based on a gut feeling more than anything else. Universal hasn't even announced they are building a King Kong attraction, but if you've been following Seth Kubersky's photo updates, you know they are building something BIG in Islands of Adventure. Other bloggers have taken photos high above via helicopter, and the entire area is looking a lot like the set-up Universal Studios Hollywood has for their King Kong 360 section of the Studio Tour. Universal has been surprising us in big ways over the past several years, and maybe – just maybe – we're gonna see the return of ol' Banana Breath himself before 2015 is up.
So there you have it: Six Things We Can't Wait To See in 2015. See you next weekend for the latest installment of the SATURDAY SIX, where we're gonna head into Universal for a bit. If you had fun, be sure to check out The Magic, The Memories, and Merch! articles, or, for your listening pleasure, check out the Pardon the Pixie Dust podcast.
Word to your mutha.
If you enjoyed Six Things We Can't Wait to See in 2015, you may also enjoy:
IN MEMORIAM: Six Things We Lost From the Theme Park World in 2014
Six Easter Eggs of the Universal Orlando Resort
Six Reasons To Go On a Disney Cruise
Six Takeaways from Disney's Villains Unleashed
Special thanks to crack staff photographer Brandon Glover, Best Week Ever's Daisy Lauren, Disney Photo Icon Tom Bricker, and Megan Stump for their invaluable assistance with this article. Be sure to also check out Brandon on The Park Blogger podcast with co-hosts Aengus Mackenzie and Brian Carey. Make sure you also check out Bricker's own site, DisneyTouristBlog.com as it is filled with his top notch pictures along with razor sharp commentary.