Star Wars: Galactic Starcruiser to Open in 2021
Are you counting down the moments until you can step foot into the Star Wars-themed hotel? Well, 2021 is your target date! The Star Wars: Galactic Starcruiser will begin transporting Guests from Walt Disney World to a galaxy far, far away in an incredibly immersive way.
The Star Wars: Galactic Starcruiser isn't just a traditional hotel though. This is a new type of vacation! Guests will experience a two-night, cruise-style itinerary where you'll become the hero of your own adventure as you are surrounded 24/7 in Star Wars storytelling.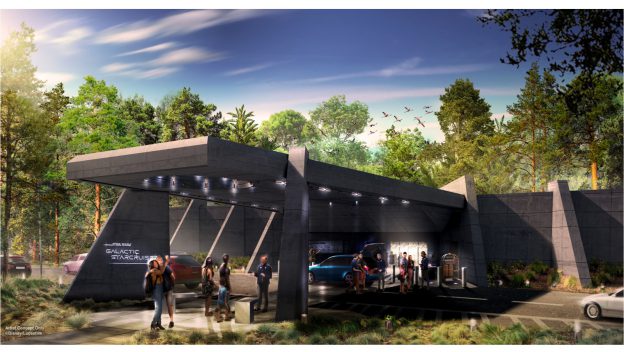 Guests will begin their Star Wars experience when they enter the Galactic Starcruiser Terminal. Whether you show up via personal vehicle, Disney transportation or by landspeeder, curb-side check-in will prepare you to leave Earth and give you the opportunity to jump to lightspeed.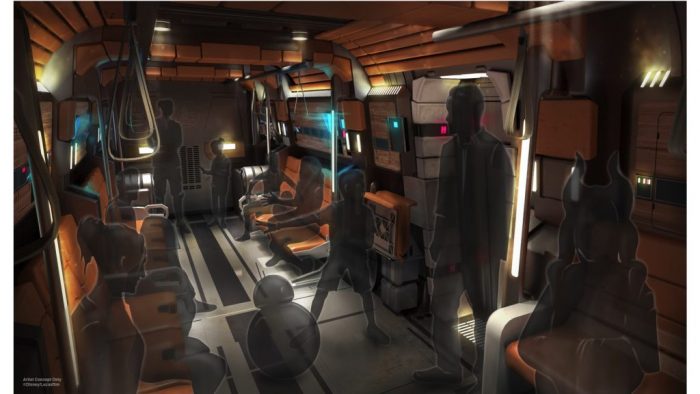 From the Starcruiser Terminal, you will enter an exclusive launch pod for travel up to the ship, the Halcyon. It will truly appear as though you are traveling through space to approach the massive ship.
Guests will have a port of call experience at Black Spire Outpost which is included in your itinerary, where special passenger transports will take you to the planet Batuu.
To get from the Star Wars: Galactic Starcruiser to Star Wars: Galaxy's Edge and back, you'll remain fully in-story as you step aboard the transport ships designed specifically for this new immersive experience.
We'll share more details about this unique experience as we learn them.