Swing Into The Spider-Man Fun With Great Merchandise Found in Avengers Campus
We are only a couple of weeks out from the official opening of Avengers Campus at Disney California Adventure. The new land opens on June 4 at the Disneyland Resort and what better way to gear up for this exciting new experience, then with some new Spider-Man gear!
One of the coolest things that you can pick up is something that can actually help you to customize your experience while riding on WEB SLINGERS: A Spider-Man Adventure. These WEB Tech accessories will allow Guests to find their own powers and get different experiences when riding the attraction.
For those who don't know, when riding WEB SLINGERS: A Spider-Man Adventure, Guests will wear 3D glasses on a test-drive of the the WEB Slinger vehicle. Here Guests will discover their web-slinging super power courtesy of innovative technology that recognizes body movements and gestures, where you'll reach out your hands and sling webs from your wrists, just like Spider-Man!
First, Guests will power up with a WEB Power Band. This base band features an attraction mode that unlocks multi-fire webs aboard WEB SLINGERS: A Spider-Man Adventure to personalize the game play. Using the WEB Tech that you can purchase, you can change your powers on the attraction to those inspired by fan-favorite Super Heroes– from Spider-Man and Ghost Spider with electro-dynamic webs, to Iron Man and Rescue with repulsor blasts.
With the Spider-Man and Ghost Spider-inspired WEB Shooters Guests can change their powers to electro-dynamic webs on the attraction. Then, when you get them home, these shooters feature lights, sounds, projections, and webs that eject and retract.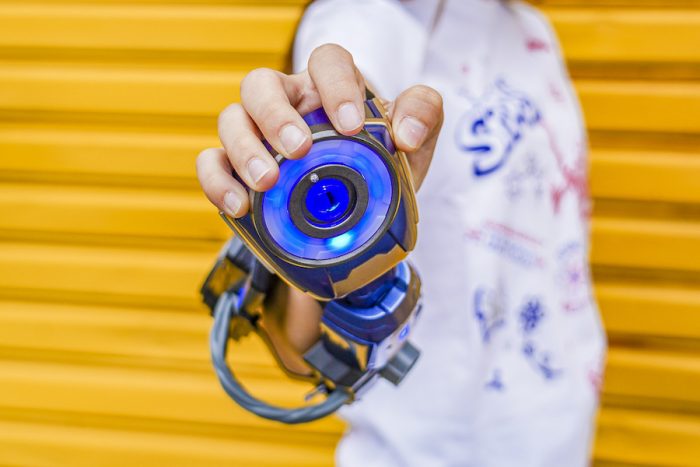 The Iron Man and Rescue-inspired Repulsor Cannons change your powers to repulsor blasts on the attraction and at home. They also light up and blast air while you practice your repulsor powers with training spheres.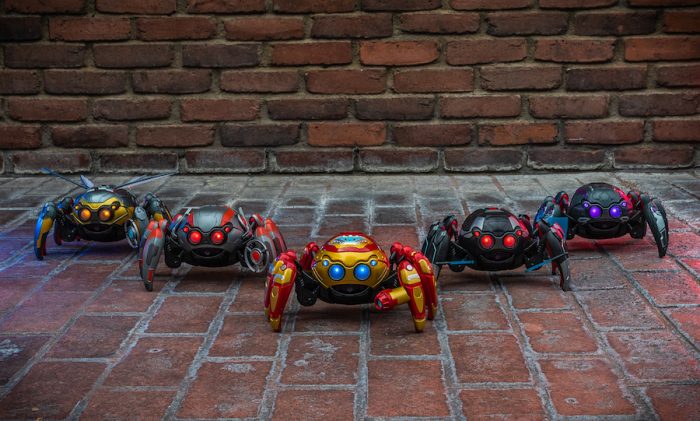 The item that's been most talked about is the Spider-Bot. Spider-Bots place YOU in the driver's seat, allowing you to command your Spider-Bot and battle opponents, with programmed combat and defensive abilities. If you 're looking to take your Spider-Bot to the next level there are tactical upgrades that can change the overall appearance of your Spider-Bot and enhance your Spider-Bot's battle capabilities. These tactical upgrades are inspired by Iron Man, Black Widow, Black Panther and even Ant-Man and The Wasp. And that's just the beginning. More characters are coming later.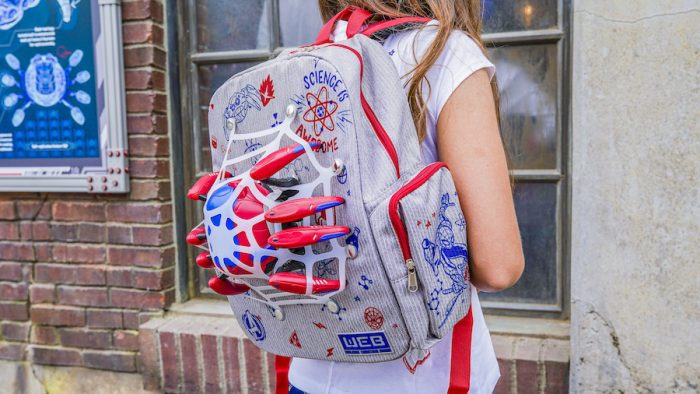 If you want to carry around your Spider-Bot, you can pick up a backpack that is perfect for carrying essentials. It even includes a special web-mesh to hold your Spider-Bot.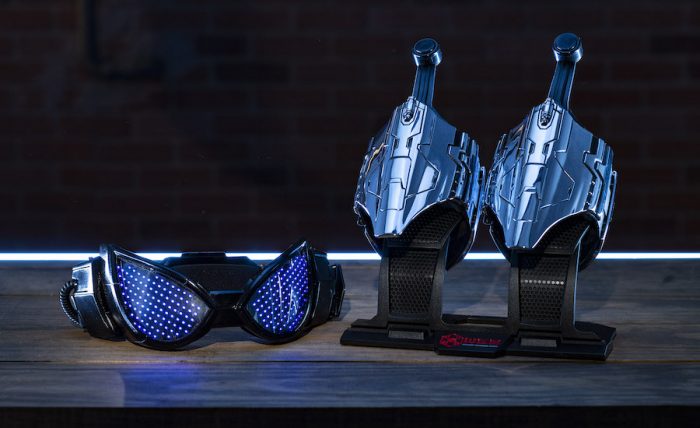 Spider-Man Light Goggles are inspired by the web-slinger himself. These goggles will feature 17 unique expressions that come to life digitally. You can also take things to the next level with authentic web-shooters featuring lights, sounds and even a display for when they're not being used to save the day.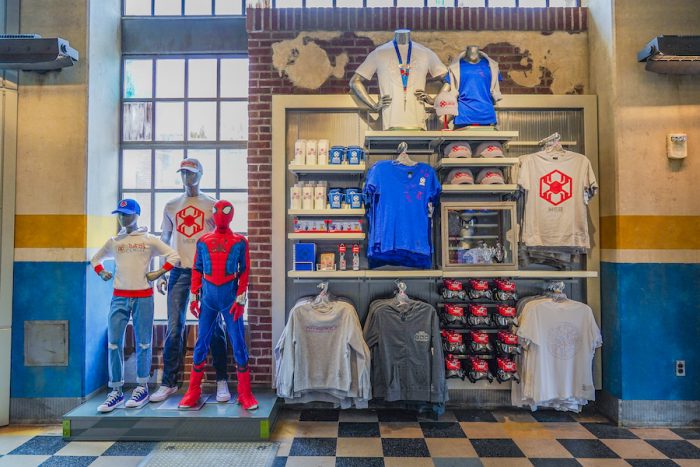 There will also be a variety of products from apparel to home goods that feature the WEB logo! Aspiring Avengers can also grab an assortment of products inspired by S.T.E.A.M. and even create their own webs using at-home kits.
If you want to gear up ahead of time, you'll be able to do so beginning May 29. Once Avengers Campus opens, these items will be found at WEB Suppliers and the Avengers Campus Supply Pod.
Want to learn more about Avengers Campus? Take a look at some of the great food and beverage items you'll be able to pick up!