Ten Things From the Hardware Store to Bring on Your Disney Vacation
Before heading out on vacation, many folks make a quick run to the drugstore, or to the drugstore section of their local Target, to stock up on dramamine, sunscreen, or bandaids. That completely makes sense, but in addition to the sundries section, you may want to take a swing by the hardware store to grab some other sorts of items to make your trip run more smoothly.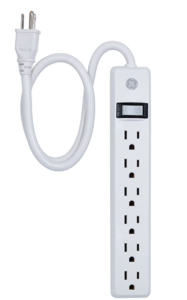 1. Power strips: The Walt Disney World hotel rooms, particularly those that have been recently renovated, have ample electrical outlets. However, they might not be in the exact position you want in the room. Or you may find yourself in an airport with limited available outlets. In these situations, having a power strip can be a quick way to solve a travel problem.
2. Night light: The hardware store lighting section will have a supply of inexpensive night lights, a great addition to any bathroom. I keep one in my suitcase all the time.
3. Cases of various sizes: Hardware stores have hard and soft cases in dozens of sizes. These may be intended for tools or nails, but that doesn't mean you can't use them for toiletries or kids' art supplies.
4. Luggage locks: Take a look by the padlocks and you're very likely to find TSA approved luggage locks in a range of sizes and colors.
5. Water bottles: Metal water bottles, canteens, and thermoses are often found at the hardware store. Use these on the road or if you're bringing water or snacks into the parks.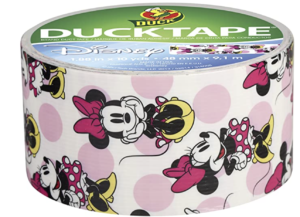 6. Cleaning wipes: In the COVID era, it never hurts to give an extra wipedown to your airplane seat, the remote control in your room, or your quick service restaurant table. Wipes are now well stocked at most hardware stores.
7. Batteries: Does your kid use a handheld game console while traveling? Do you use a booklight to read at night? Then you're going to need some extra batteries; pick up a few at the hardware store.
8. Carabiners: I use carabiners in the parks to attach small shopping bags to my purse. At the airport, I use them secure my travel backpack to my suitcase.
9. Ear plugs: Want to sleep on the plane? Are you a light sleeper in hotels? Foam earplugs can be savior. They're readily available in hardware stores to protect workers from the noise of power tools.
10. Duct tape: I also keep a partial roll of duct tape in my travel gear and have needed it countless times – to repair a flipflop blowout, to fix a suitcase handle, to secure the lid of a cosmetics bottle, and more. If you're running low at home, it could be time to pick up another roll.
For a related list, check out our post on Ten Things from the Office Supply Store to Bring On Your Disney Vacation.
What items do you look for at the hardware store for your Disney trip? Let us know in the comments.