Tenaya Stone Spa Being Added to Disney's Grand Californian Hotel
Get ready for another level of indulgence thanks to the Tenaya Stone Spa at Disney's Grand Californian Hotel & Spa. Tenaya can mean "to dream", so for those seeking a respite to dream and recharge, the Tenaya Stone Spa can be a place where we can regain balance within ourselves.
The full-service spa retreat will be inspired by the spirit of nature and Californian heritage and it will be a rejuvenating retreat. Here, you will be able to enjoy an array of body treatments, facials, massage and salon services.
Pictured is a peek at the concept for the relaxation room, featuring Craftsman architecture, comfortable, well-appointed furnishings, a water feature and a stained glass window of the rising sun.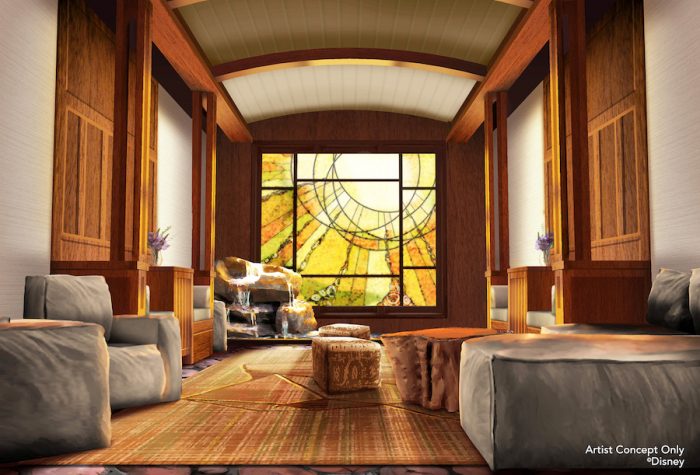 The spa will be located near GCH Craftsman Bar and the hotel's entrance to Disney California Adventure and will open in the spring of 2020.