The Art Corner at Disney Springs Offers Personalized Souvenirs
Located in the area near Disney's Days of Christmas in the Marketplace section of Disney Springs, The Art Corner continues with the co-op style of shopping experience similar to the Marketplace Co-Op. One unique aspect to it is that you won't find much in the way of Disney-themed art — instead, there are several sections for art to be created in front of your eyes, plus a featured non-Disney artist.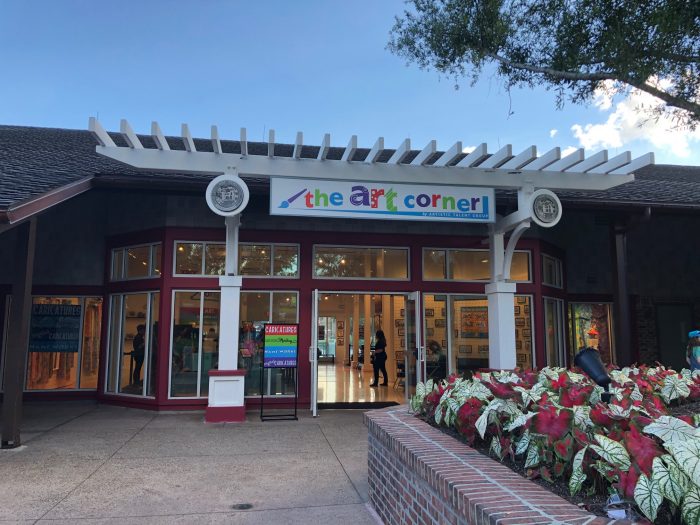 Within the building, there's four main "corners". First, you can try your hand at artistic water marbling to make a scarf. If you haven't done this, it is a LOT of fun for both kids and adults, and the results look fantastic. Prices range from $39-59, and pre-made scarves are available for $25.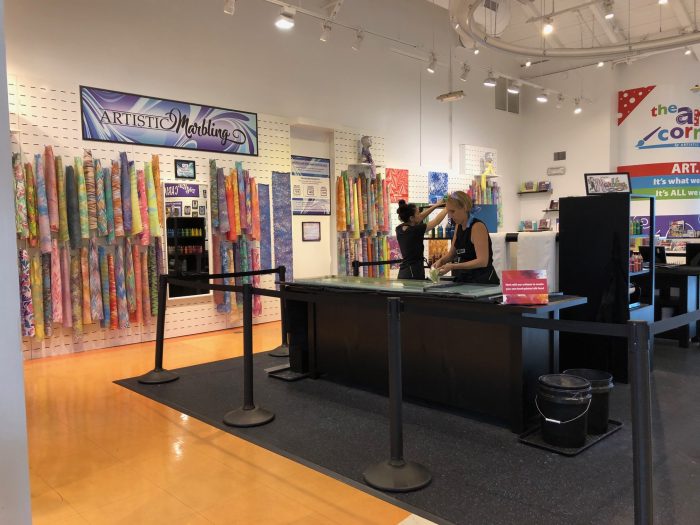 There's also a section for caricatures. Two options are available — you can have a hand-drawn caricature, or you can opt for a digital caricature.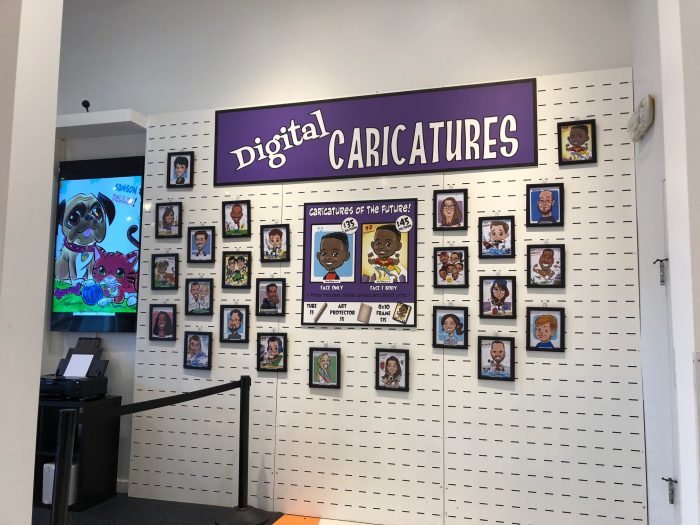 There's also the Name Works section, where you can have your name made into a work of art.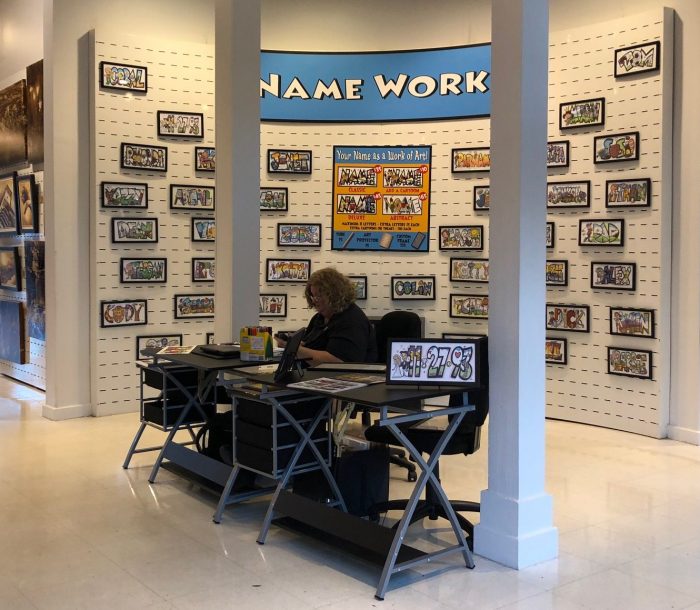 Currently, the featured artist right now is the Coffee & Canvas selections by Mikel. These works of art are painted with, you guessed it, coffee.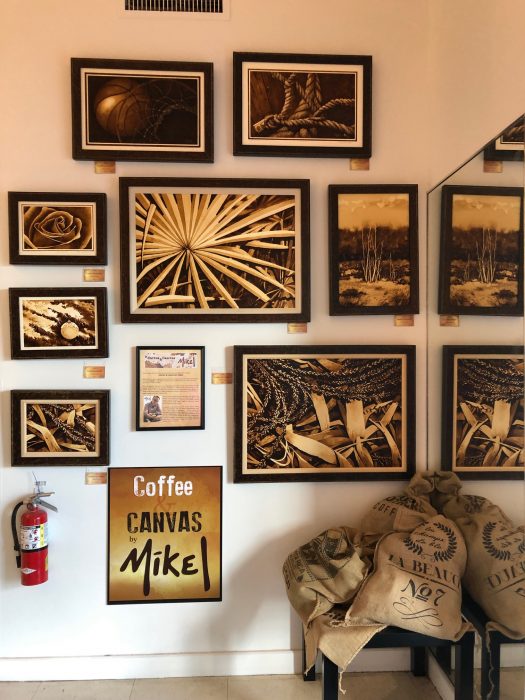 I really applaud Disney for putting in a store like this, although it still feels a little bare-bones just walking through. Still, this provides something with a more personal feel than some of the souvenirs that you could buy. I would love to see them continue with this space, and make it almost like a mini Festival of the Arts store right there at Disney Springs.
What are your thoughts about this space? Is it something you could see yourself shopping at, or would it be fun to look at while the artists work? Let us know in the comments.