The Best Dining Values at the Moderate Resorts
Dining is a huge part of any Walt Disney World vacation, but it can also be one of the most expensive and overwhelming! The goal of today's article is not to list the cheapest restaurants at Disney World's Moderate Resorts, but rather the restaurants and quick service locations offering the most for your money.
Note: The prices listed in the article are accurate to the date the article was written. Also, Disney changes their menus quite often so certain menu items mentioned in this article may not be available when you visit.
Disney's Port Orleans Resort – Riverside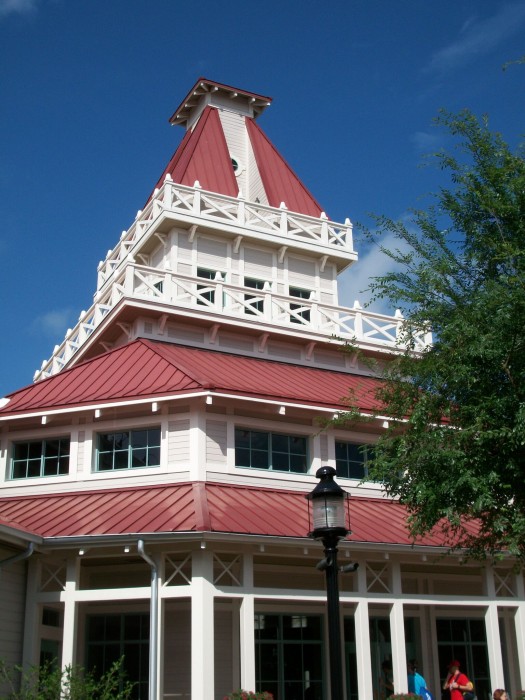 River Roost – Lounge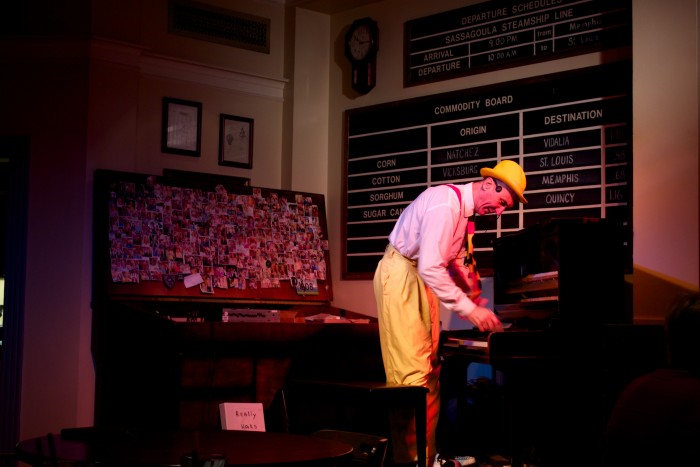 The River Roost lounge is where guests flock to hear resident entertainer Yehaa Bob Jackson when he's performing. He's been entertaining families here for years and is considered a must-see if you're staying at either of the Port Orleans Resorts.
If it's his night off, the River Roost is still worth experiencing for its Pecan Pie Cheesecake, Bayou Wings, Southern Fish and Chips, and River Roost's signature Hummingbird Cake! That's pineapple-banana cake soaked with rum and topped with pecans and cream cheese frosting. Yum! The River Roost serves guests from 5:00 p.m. to 11:00 p.m.
Disney's Caribbean Beach Resort

Centertown Market – Quick Service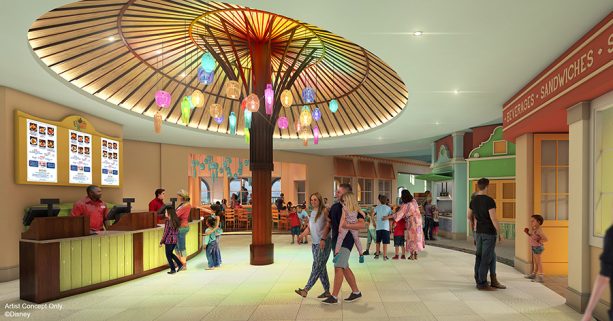 Caribbean Beach's food court isn't my favorite, but it does offer some notable dining values deliciously different than other locations on property. For example, the Centertown Market serves farm-to-table salads, tacos, Cuban sandwiches, and inexpensive deep-dish pizzas perfect for sharing.
This location is open from 6:30 a.m. to 11:00 p.m. and offers Mobile Order for your convenience.
Spyglass Grill – Quick Service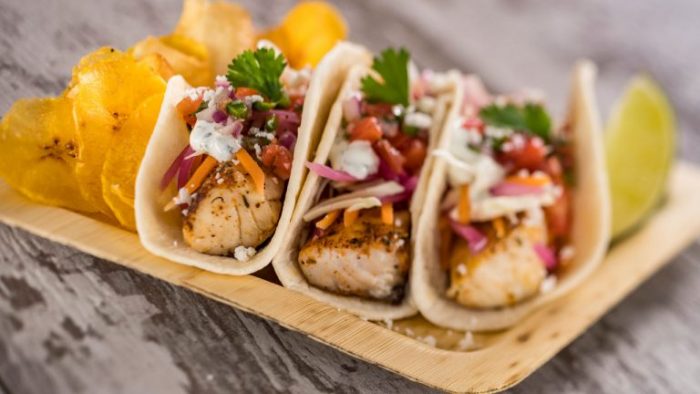 Located in the Trinidad area of the Caribbean Beach Resort, this walk-up window serves themed dishes for breakfast, lunch, and dinner. I particularly appreciate their breakfast menu thanks to options like cream cheese guava-stuffed french toast, pineapple-banana pancakes, and breakfast Cubans all under $10.00! This location is open from 7:00 a.m. to 10:00 p.m. and offers also Mobile Order.
Disney's Coronado Springs Resort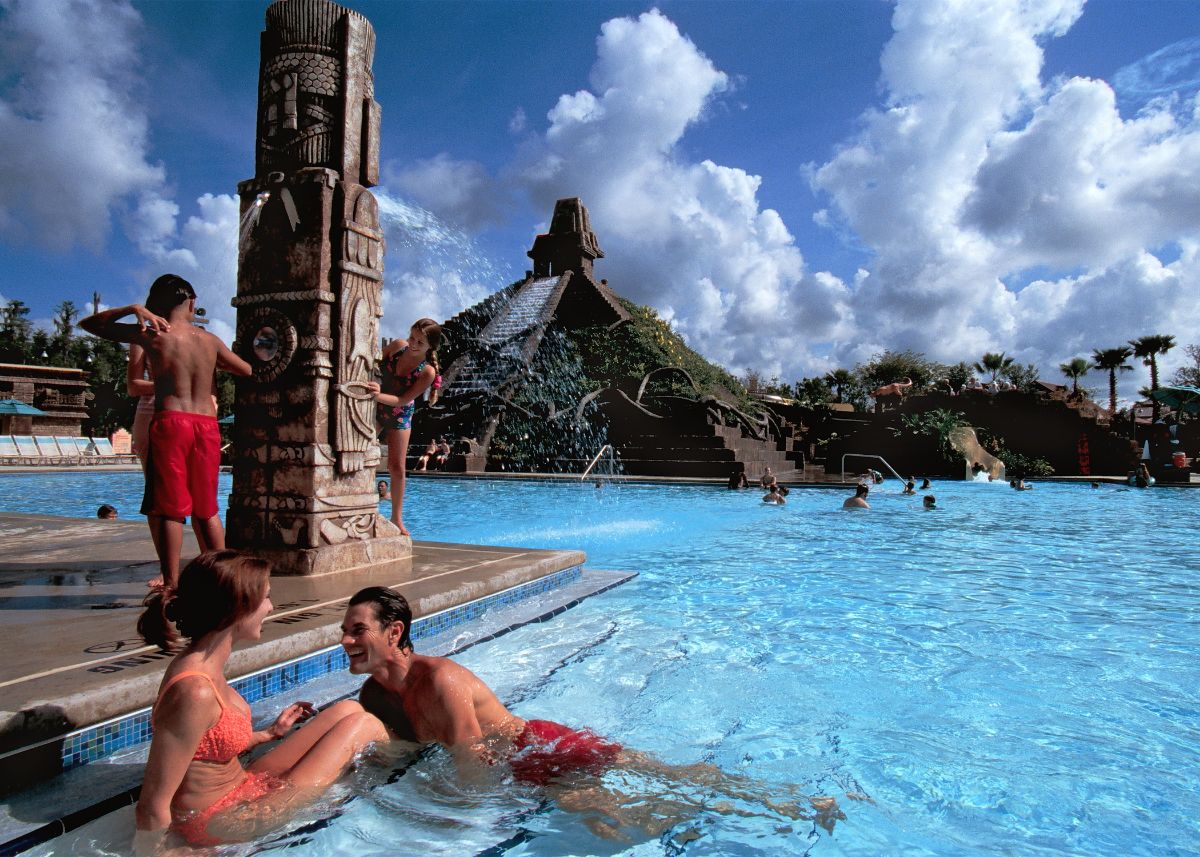 El Mercado de Coronado – Quick Service
Formerly known as the Pepper Market, El Mercado de Coronado is the Coronado Springs' food court. This location offers variety on a budget with options such as rice bowls, roasted chicken, Philly Cheesesteak paninis, a selection of pizzas, and daily chef's specials!
El Mercado de Coronado's Tex-Mex inspired breakfast menu is also worth checking out. In addition to buttermilk pancakes and Mickey Waffles, this locale serves up Chorizo and cheese breakfast bowls, a Southwestern omelet, and biscuits and gravy! Also, almost all of the breakfast items are under $10.00.
Rix Sports Bar & Grill – Casual Dining
This Coronado Springs dining destination serves up some truly distinctive dishes. For breakfast, guests have their choice of items ranging from Brioche French Toast to steak and eggs. For lunch or dinner, catch the big game on one of the 31 state-of-the-art TVs while chowing down on Lobster Sliders, Rix Grilled Cheese, a Queso Fundido Burger, and even Watchos! Reservations are accepted on most nights, and I personally recommending booking as soon as possible if you plan to catch a major sporting event here during your stay.
Disney's Fort Wilderness Resort and Campground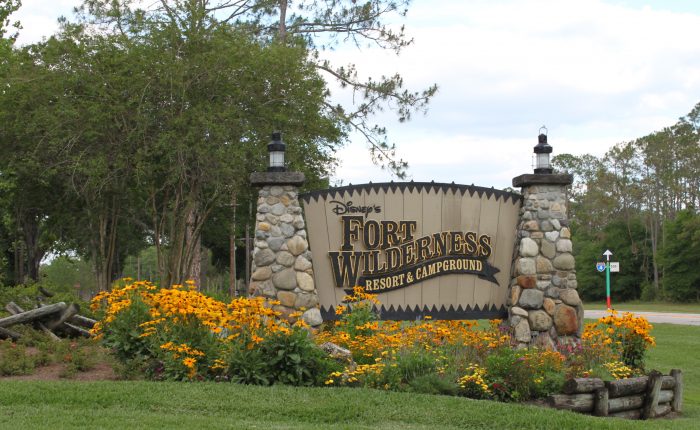 Trail's End Restaurant Brunch – Table Service (Available Saturday and Sunday 7:30 a.m. – 2:00 p.m.)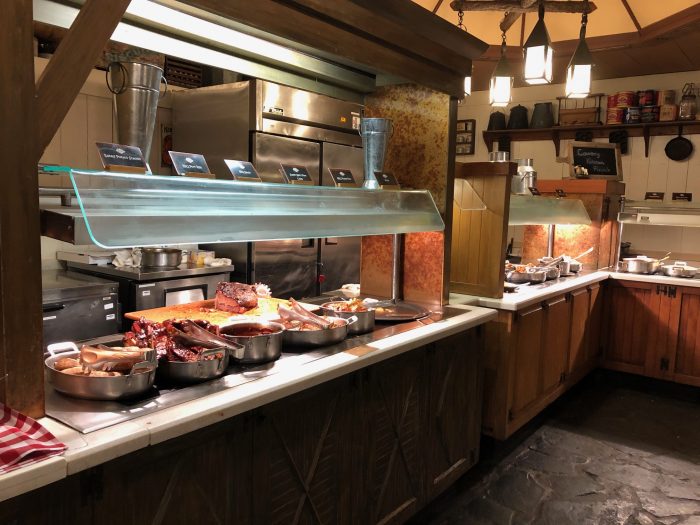 My family and I are longtime fans of Trail's End at Disney's Fort Wilderness Resort and Campground. We love the rustic, log cabin motif and its buffet of home-cooked fare, but I honestly can't say the price per person is a value.
What I can recommend as a value is Trail's End's weekend brunch. It's currently priced at $28.00 per adult and $15.00 per child. That's slightly more than the standard breakfast buffet served throughout the week and cheaper than the dinner buffet. Plus, the weekend brunch offers both Trail's End breakfast and dinner items. More options for less money? I'm on board!
Be aware that Fort Wilderness Resort is massive. The Trail's End Restaurant happens to be located at an area of the resort known as The Settlement. If you take a bus for a meal at Trail's End, be prepared to then catch an internal bus upon arriving at the resort to just reach The Settlement. Personally, I recommend not taking a bus at all. Instead, plan on taking a boat from the Magic Kingdom to reach Fort Wilderness. This is because the boat launch is located at The Settlement eliminating the need for that confusing internal bus; and, upon arriving by boat, Trail's End is only a short walk from the dock!
P&J's Southern Takeout – Quick Service
One of the best Disney Resort dining values has to be P&J's Southern Takeout. Located at Trail's End Restaurant, guests place an order here and take their food to go. While perfect for Fort Wilderness Resort campers and guests staying at the cabins, anyone can take advantage of the incredibly priced comfort food for the whole family.
For example, guests can share a 8-piece fried chicken meal with two sides plus cornbread for only $23.49! In addition to fried chicken, guests can enjoy barbecue ribs meals or a combo of ribs and chicken with sides. Feeding the family for under $25.00 at Walt Disney World is unheard of making P&J's one of the best values anywhere on property. By the way, for those who love real Southern sweet tea, P&J's and Trail's End knows what they're doing.
Those are some of our picks for the best dining values at Walt Disney World's Moderate Resorts. What restaurants, meals, or treats do you consider to be a great value at the Moderate Resorts? Let us know in the comments.