The Best Way to Welcome Back Disney's Electrical Water Pageant
Since Walt Disney World's opening year in 1971, the Electrical Water Pageant has dazzled guests. As it floats along the Seven Seas Lagoon, it visits each of the resorts on the monorail loop, as well as Disney's Wilderness Lodge and Fort Wilderness. When Walt Disney World shut down in March these sparkling lights and whimsical music shut down with it, and did not return in July. But now, to end 2020 on a good note, it's back.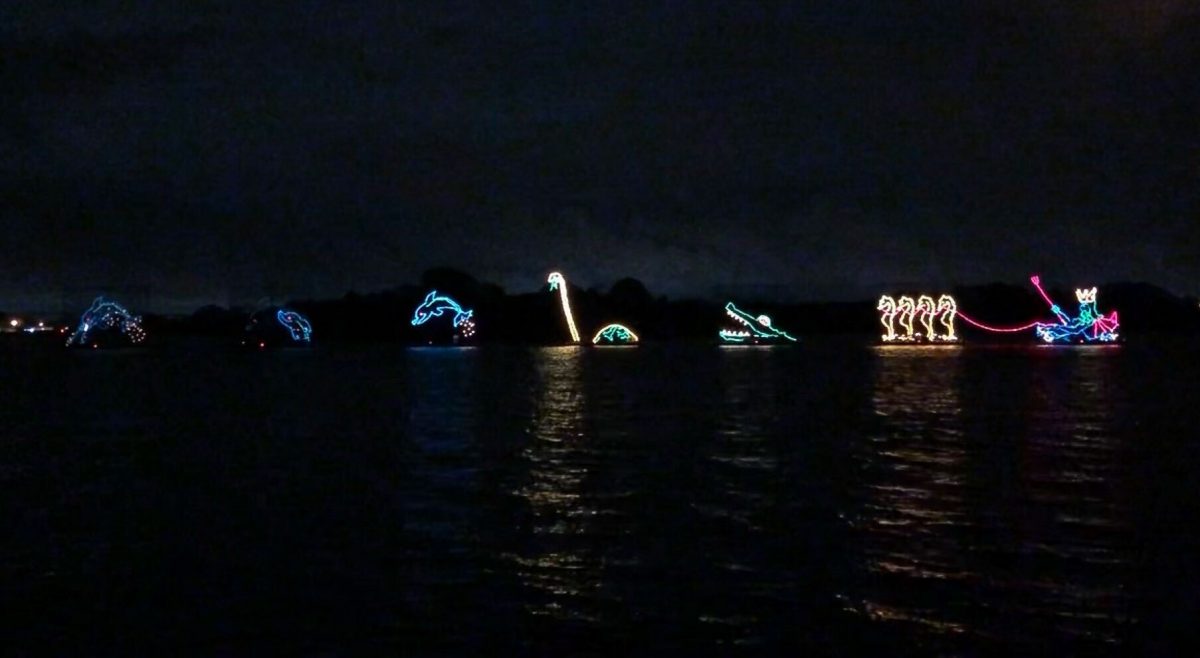 Ivonne on our team went to Disney's Polynesian Resort last night to catch the return of this beloved Disney tradition. Although The Great Ceremonial House is under major construction right now, it was nice to visit. Technically Disney's policy states that only guests with confirmed dining reservations can park at the resort. But we've been able to visit resorts when having a mobile order placed on the MyDisneyExperience app, even if it is just a quick service meal.
Last night Ivonne placed a mobile order with Kona Café. We love the ability to order takeout from some of Disney's resort hotel table service restaurants. Kona Cafe was one of the first to roll out this service. Speaking of roll, Kona Café is also one of the only table service restaurants to include their bread in your takeout order.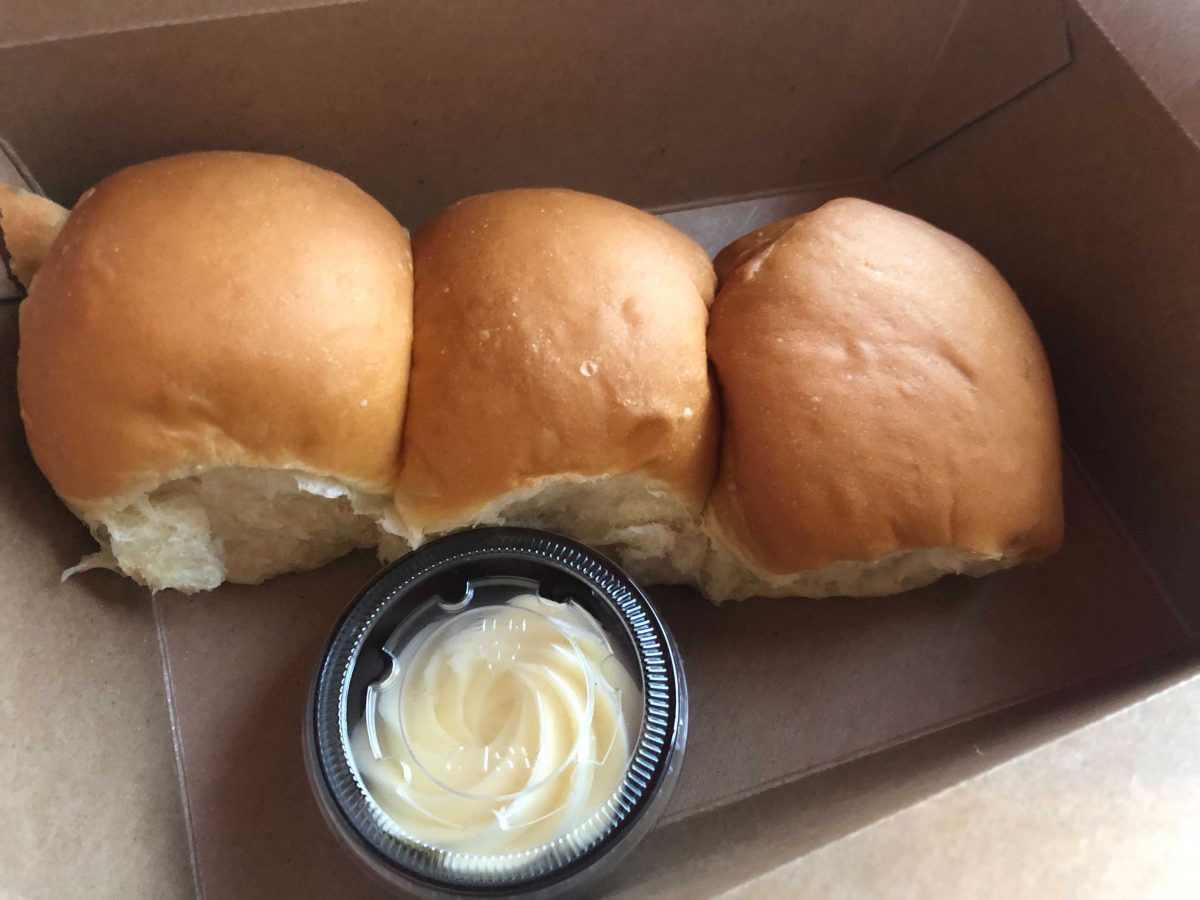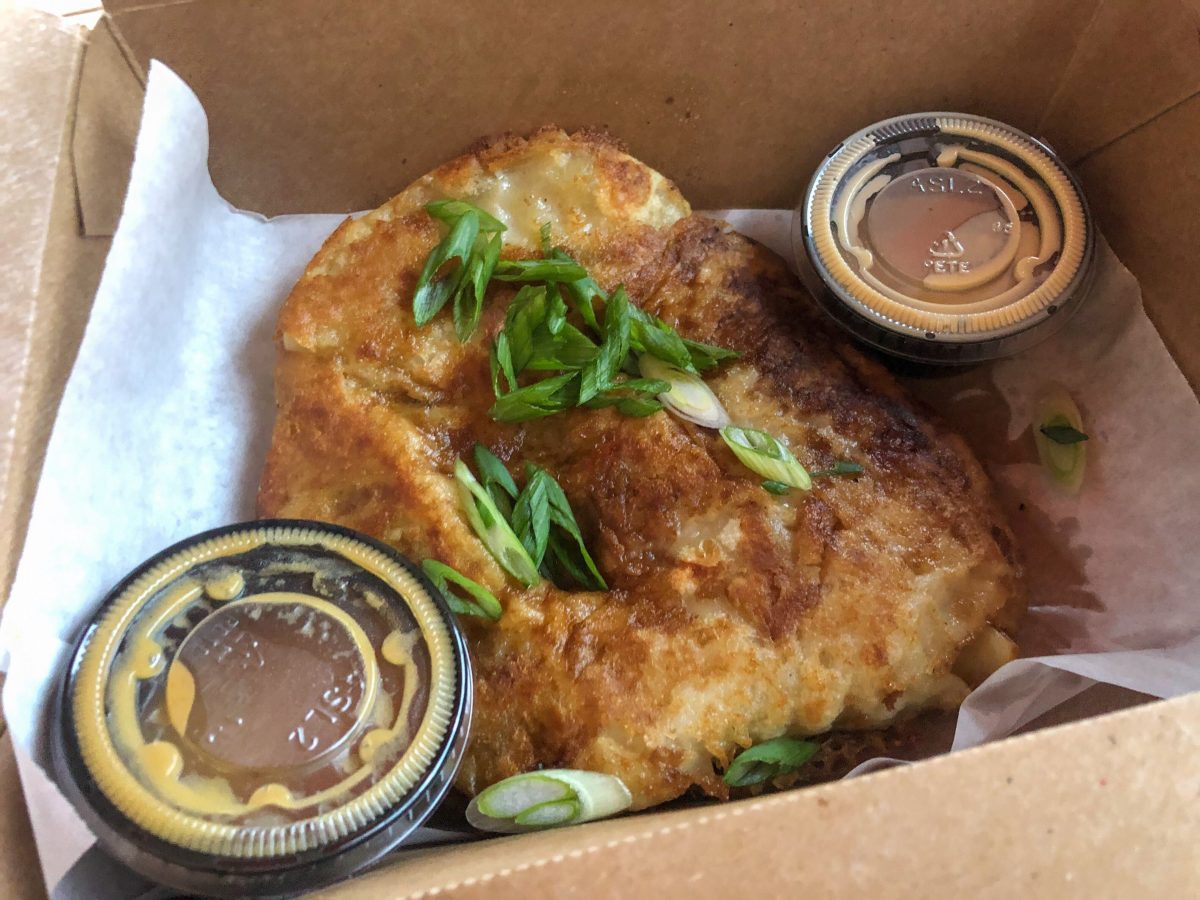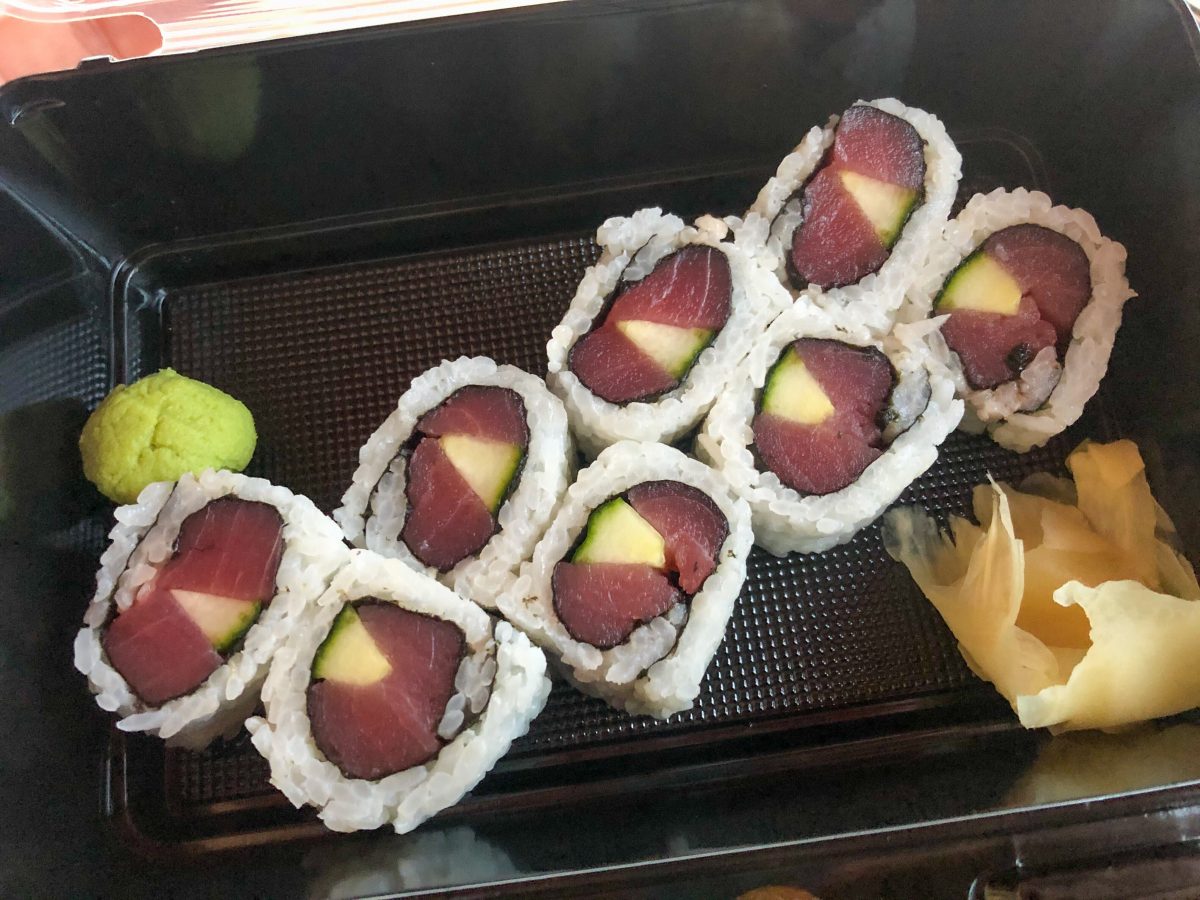 Ivonne order the Crispy Pork-Vegetable Pot Stickers and the Spicy Tuna Roll. The Pot Stickers are just $10.00. Served with a Soy-Vinaigrette Dressing they are bright and flavorful. These pot stickers got stuck together in the takeout container, but they were still tasty and had a nice crispy outside, and tender inside.
The Spicy Tuna Roll contained fresh, high quality tuna. A refreshing roll! At $18.00 it is priced higher than most sushi elsewhere, but the quality is there. Ivonne did not want the spicy mayo that normally comes on it, and surprisingly there was not a way for her to customize the order in the MyDisneyExperience app. So before checking in on the app to have her order prepared, she stopped at the podium to let the Cast Member know of her request, and it worked out great.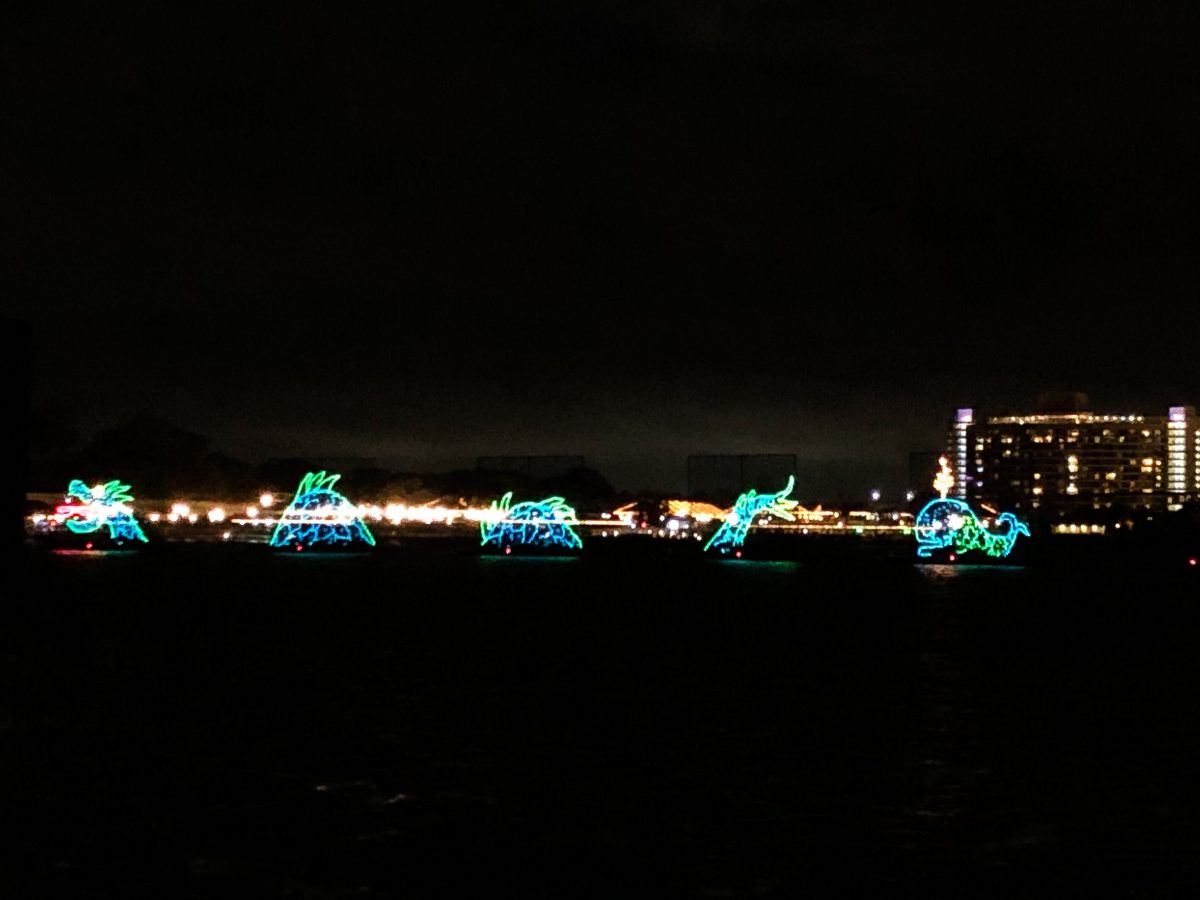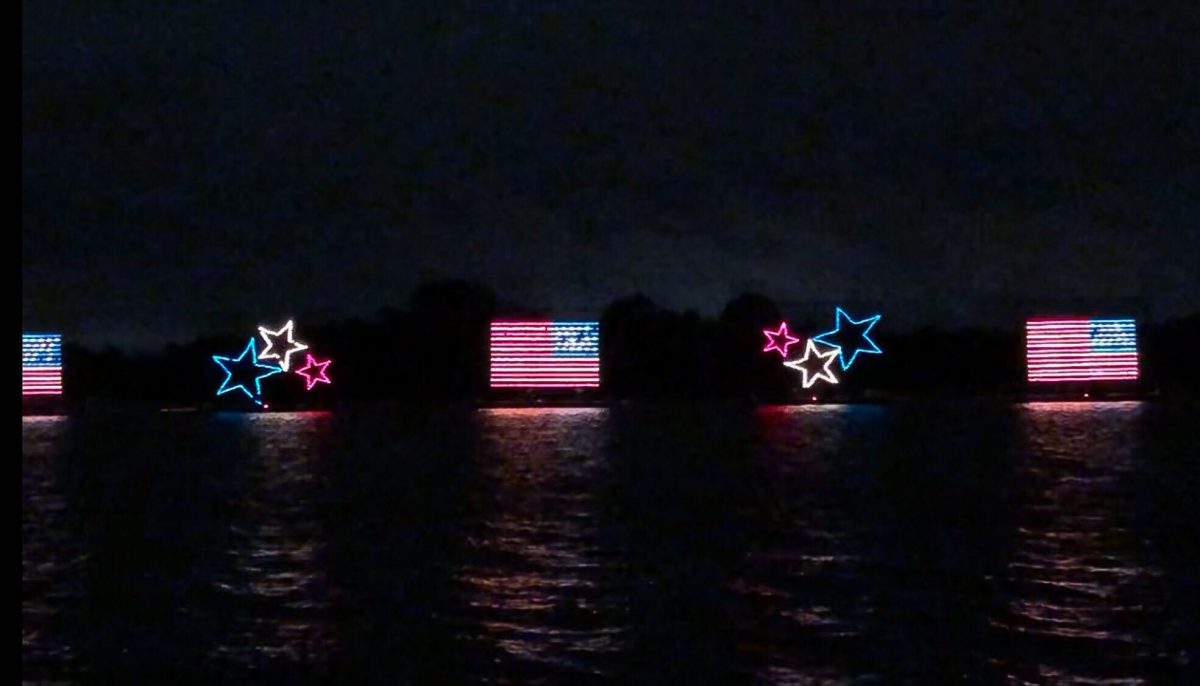 What a way to welcome back the Electrical Water Pageant, right? After mobile ordering takeout food from Kona Café and Ivonne was able to enjoy the show from a bench on the boat dock to watch the Pageant's triumphant return.
If you want to watch the Electrical Water Pageant this is the best way to do so. You don't have to head to the Polynesian either. Each of the resorts on the route of the Pageant have mobile order takeout options so you can grab a meal to-go and have dinner with a show. Make it even better and grab a drink to enjoy while watching the Pageant too.
Here's the Electrical Water Pageant Schedule (All times are approximate and may vary by several minutes)
Disney's Polynesian Village Resort – beginning at 8:45 PM
Disney's Grand Floridian Resort & Spa (including Narcoossee's) – beginning at 9:00 PM
Disney's Wilderness Lodge – beginning at 9:30 PM
Disney's Fort Wilderness Resort and Campground – beginning at 9:45 PM
Disney's Contemporary Resort – beginning at 10:00 PM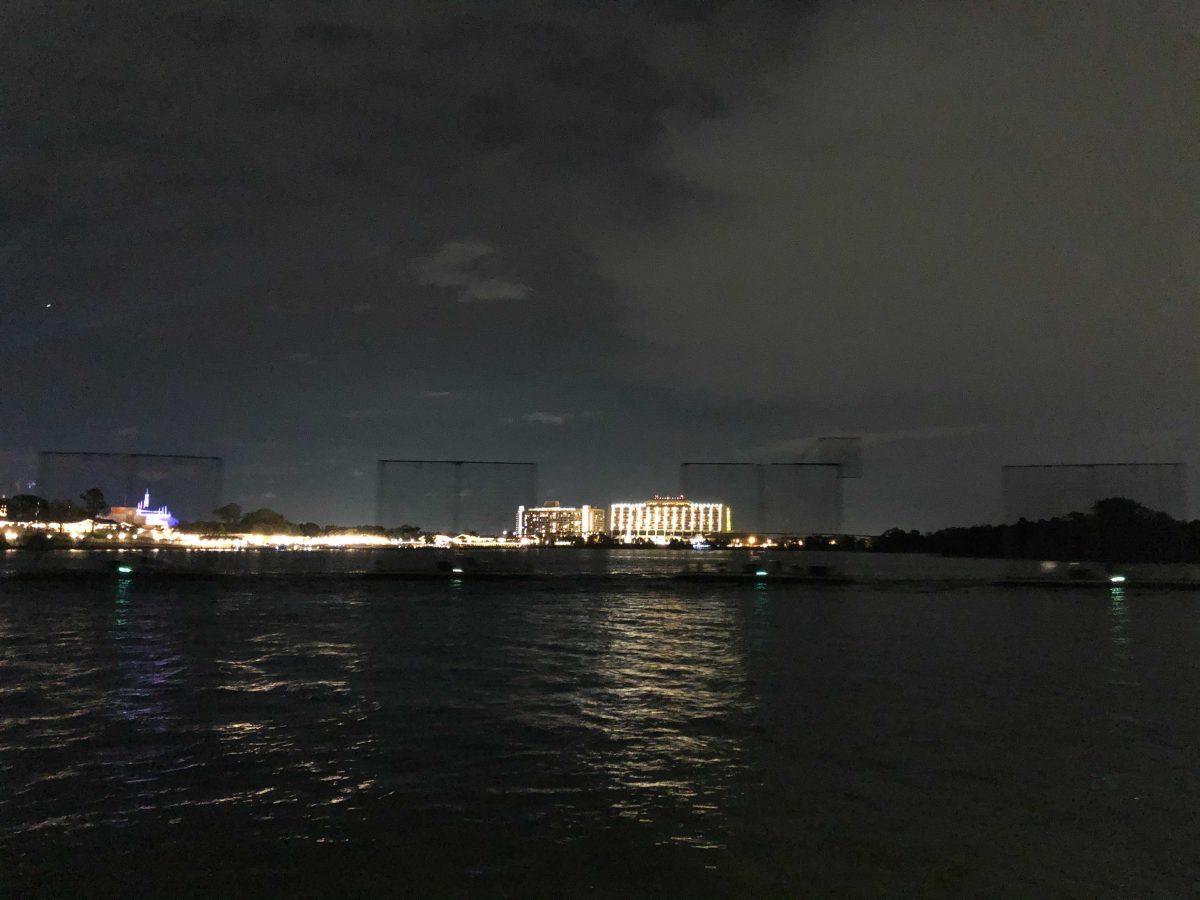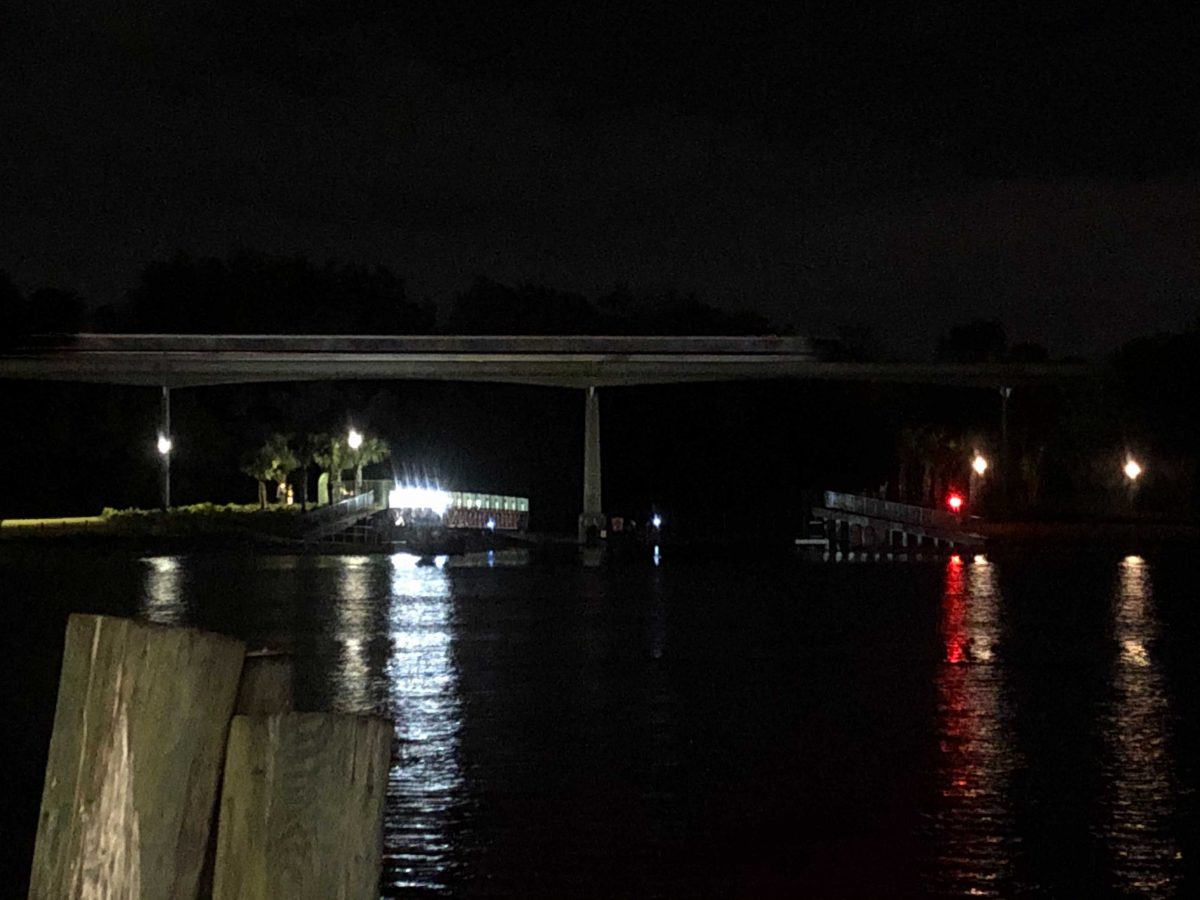 Everything we love about this little flotilla of fun is back. The quirky music, the Americana finale, it's all there. As Ivonne waited for the Pageant to begin, she noticed the bridge of the new Grand Floridian walkway was up, to let the floats out of their holding area. And one of the "pilots" of the pageant gave her a little wave just before the show started. It seems the Cast Members are just as excited as we are to have this classic back on the Seven Seas Lagoon.
Have you ever watched the Electrical Water Pageant from one of the resorts? Are you excited for its return?