The Most Romantic Spots at Disney's Hollywood Studios
Do you want to add some Hollywood magic to your Valentine's Day? There's plenty of romantic spots at Disney's Hollywood Studios, despite the park's action-packed, movie magic theme. With a little creativity, and some help from us, you can spark your own Hollywood happily ever after. Here's the most romantic spots at Disney's Hollywood Studios.
Brown Derby Restaurant and Lounge
BaseLine Taphouse
Mama Melrose's Restaurante
PizzeRizzo – just trust us
Echo Lake
Sunset Boulevard
One of the classiest restaurants inside any Disney World theme park is The Hollywood Brown Derby. The ambiance is Hollywood's golden age, and the service is usually top notch. If you'd prefer something a little more casual then The Brown Derby Lounge is a great option, with outdoor seating and a light menu, with great cocktails. The Lounge has limited hours ever since the July 2020 reopening, so keep that in mind.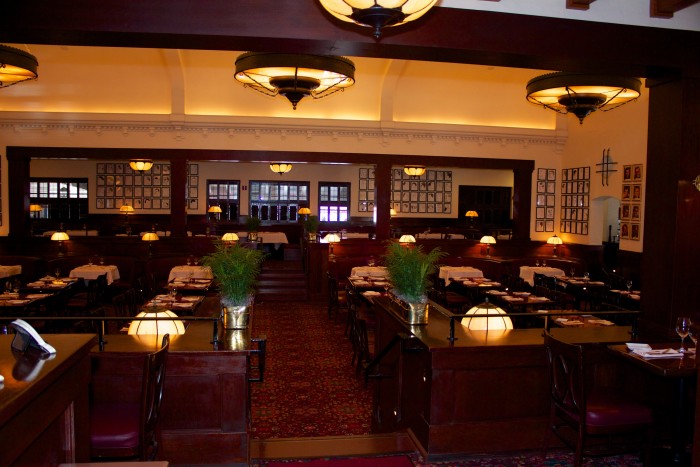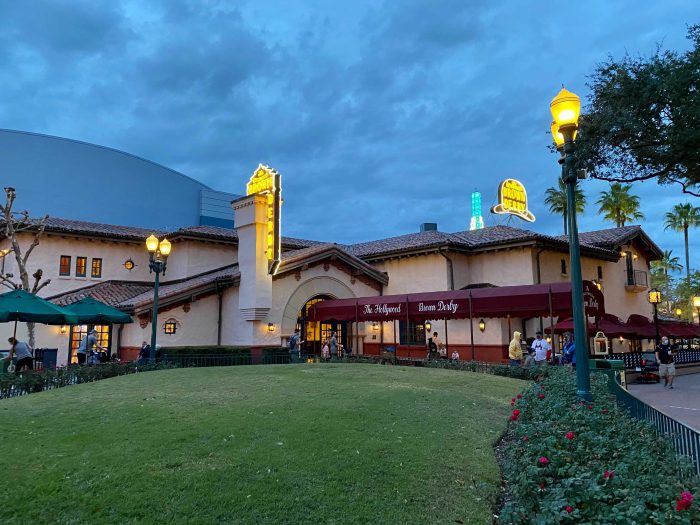 Another great outdoor spot for a round of drinks and light bites to match, is BaseLine Taphouse. This modern, stylish spot is located near Star Wars Galaxy's Edge. You can grab a round of craft beer, wine on tap, or a few cocktails on tap. The food is perfect for nibbling and socializing. The Bossa Nova-style music is a fun soundtrack for conversation and people watching.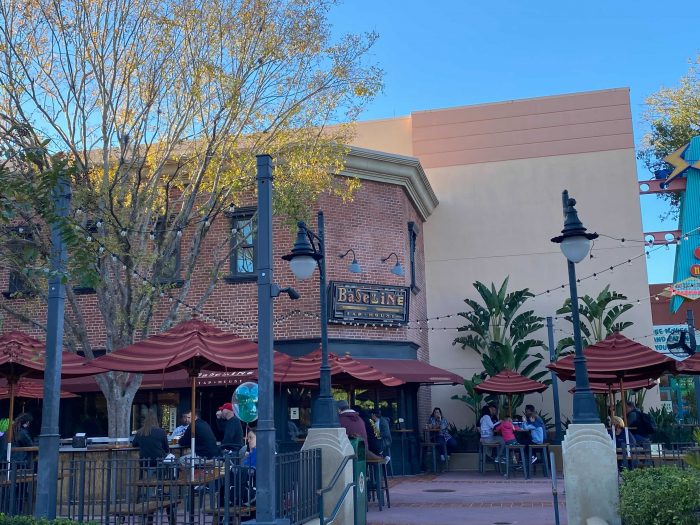 One of my personal favorite Walt Disney World restaurants is Mama Melrose's Restaurante. This quirky Italian restaurant has fantastic appetizers, flatbread pizzas, and hearty entrees. And, who doesn't think Italian food is romantic? Share a bottle of wine and stare into each other's eyes as the smell of rustic Italian food wafts over the air.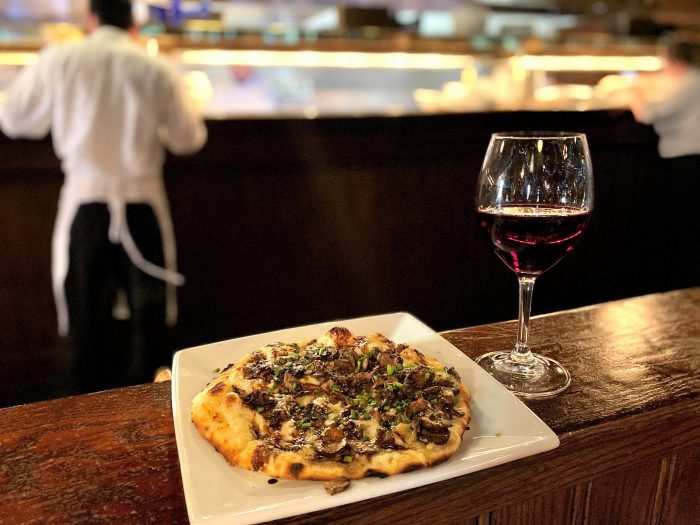 Okay so this next spot is definitely not romantic in the traditional sense, but if your relationship is built on a great sense of humor then stop in to PizzeRizzo. The food is not Earth-shattering, but if the upstairs "banquet hall" room is open, it's worth at least ordering a cannoli to split to take some prom-style photos together.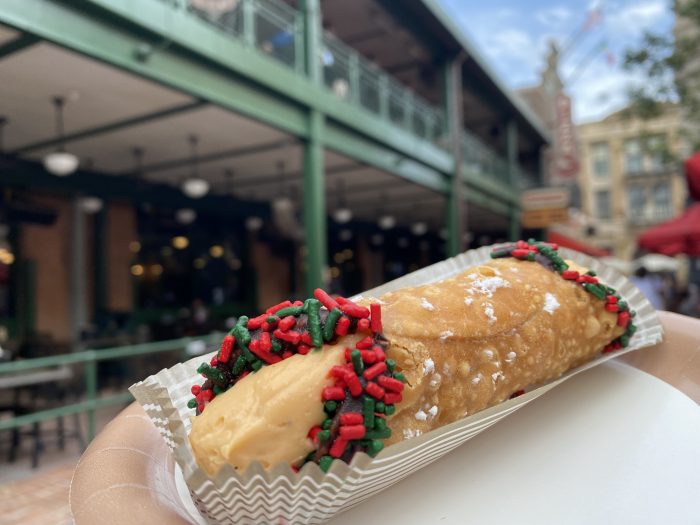 Besides fun and romantic dining spots, Hollywood Studios has a few scenic areas that may lead to an epic movie style kiss. Echo Lake is a charming spot with sparkling water, dazzling lights, and a giant dinosaur shaped ice cream counter. It is near the center of the park and a great spot to grab a seat on a bench and relax together for a little bit.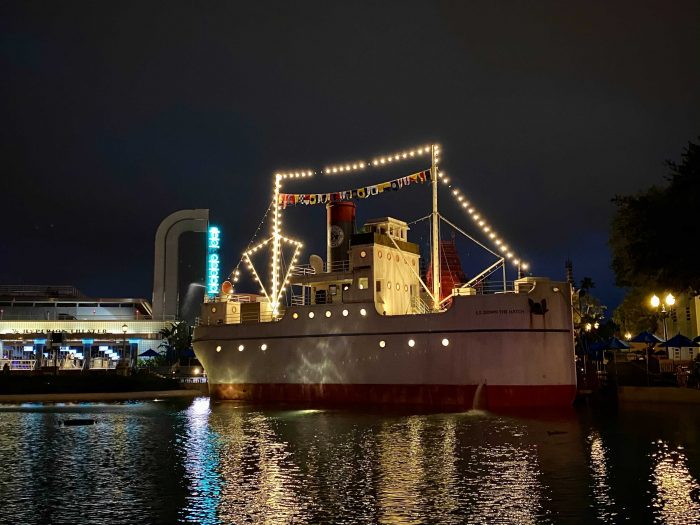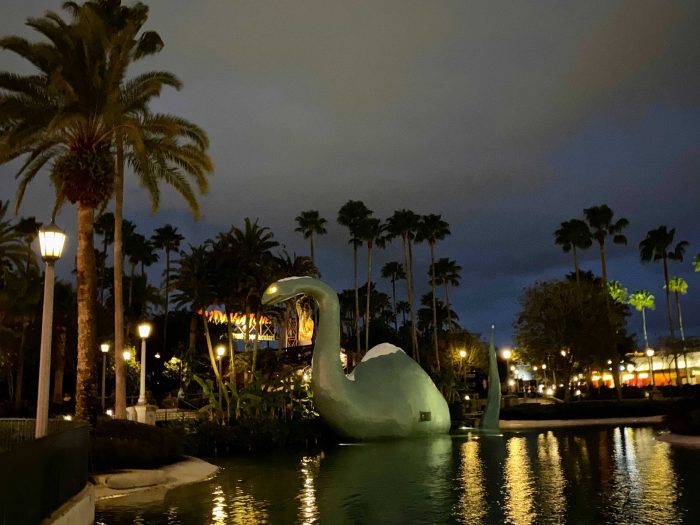 Sunset Boulevard leads to Tower of Terror and Rock 'n' Roller Coaster, and while that in itself does not sound all that romantic, hear me out. The music that plays on Sunset Boulevard is big band jazz and 1930s love songs. Grab an ice cream cone from Hollywood Scoops or a cupcake from Trolley Car Café, find a bench, and enjoy a sweet moment together.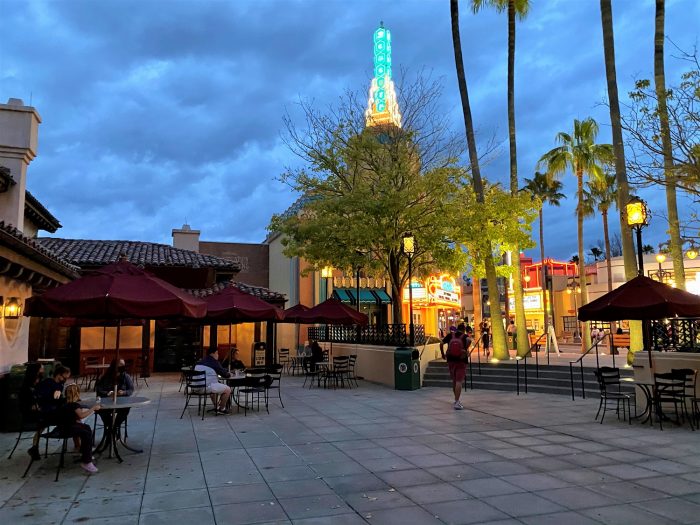 Do you have a favorite romantic spot at Hollywood Studios? What would you add to our list?