Top 3 Cheesecakes for National Cheesecake Day
July 30 is National Cheesecake Day! To me, cheesecake is an amazing dessert. It's not too sweet, but you can make it sinfully sweet with mix-ins and toppings. You can adjust the ingredients to make it allergy friendly. You can dress it up or keep it simple and plain. It really is a versatile dessert worth celebrating.
To get you in the celebrating mood, here's three cheesecakes that you may want to try on your next trip to Walt Disney World.
Oreo Cheesecake at Sunshine Seasons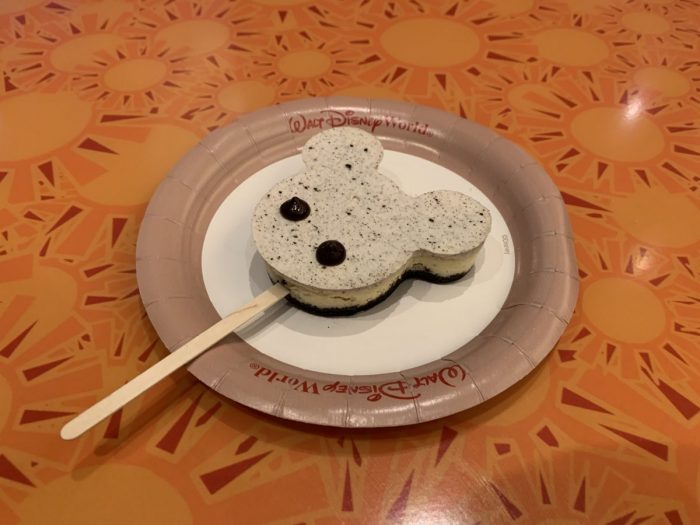 Although the stick is superfluous, the cheesecake is worth stopping by Sunshine Seasons for a quick bite. This cheesecake has just the right amount of sweet and is just the right size to be a perfect snack. Besides, it's Mickey shaped, and I'm pretty sure that Mickey shaped food tastes better.
Tie Dye Cheesecake at Everything Pop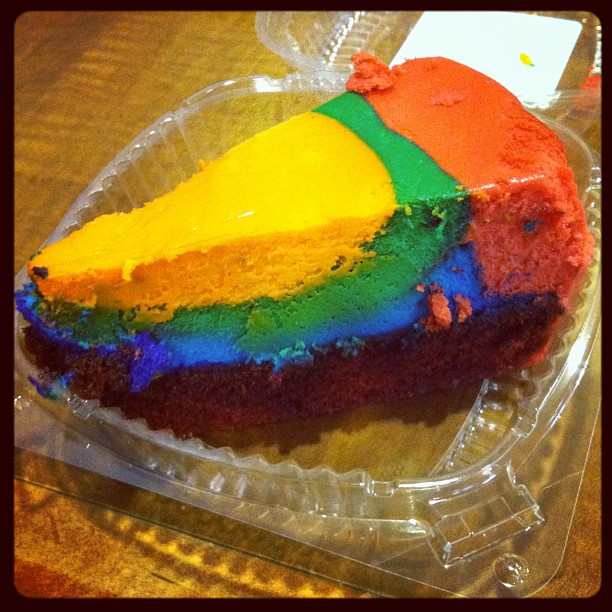 Without a doubt, this is the signature dessert of Everything Pop. A thin layer of red velvet cake acts as the crust, and a psychedelic layer of colorful swirled cheesecake sits on top. It's no surprise that the guard at the entrance to Pop Century doesn't bat an eye when you say that you're just stopping by Pop Century for dessert. The only tragedy is that the portion size has shrunk a LOT over the years. Gone is the huge slice pictures above. Now it fits into a small dessert cup about half the size and with colors that are a bit more toned down. It's still tasty–you just might need to grab two, however.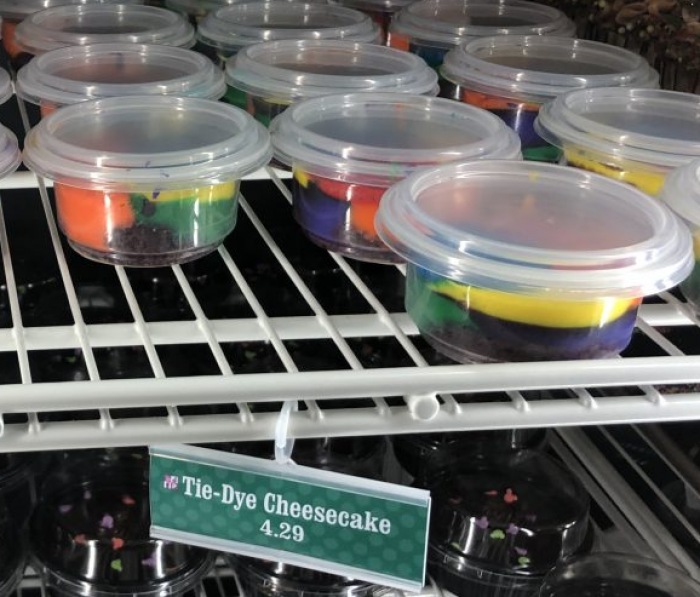 Blueberry Cheesecake Mousse at Satu'li Canteen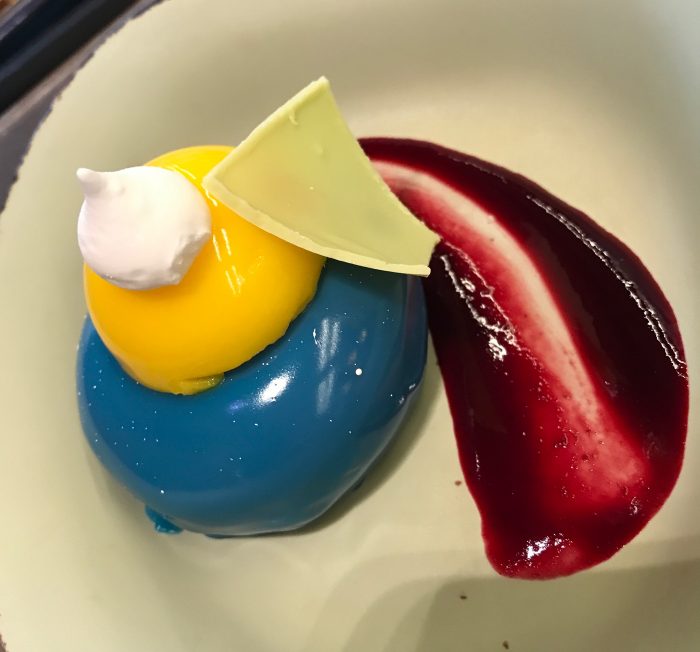 If you're looking for a dessert that is as beautiful as it is tasty, this one is truly out of this world. Found at Satu'li Canteen in Pandora at Animal Kingdom, the blueberry mousse cheesecake is a blend of tangy and sweet, but presented as a gorgeous work of art. It is almost too pretty to eat. . . . . almost.
Do you have a favorite cheesecake at Walt Disney World? Let us know in the comments.