Top 3 Places to Meet Mickey at Walt Disney World
Sing along with me — Who's the leader of the club that's made for you and me. M-I-C-K-E-Y  M-O-U-S-E!
No trip to Walt Disney World would be complete without a visit with the main Mouse himself, Mickey. Here's our top 3 places to spend some time with everybody's favorite pal
1. Town Square Theater in Magic Kingdom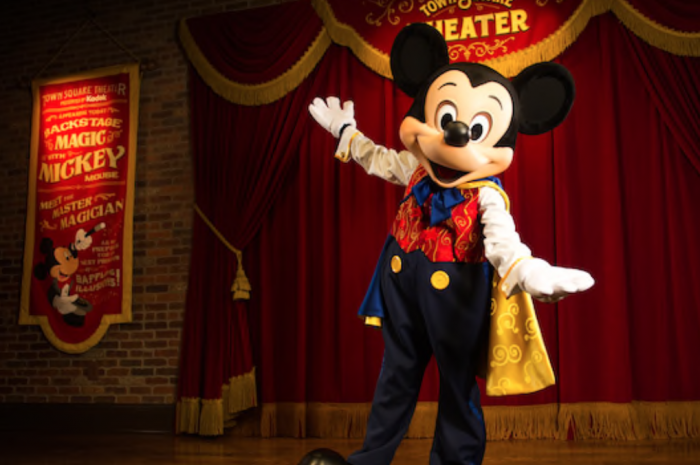 It doesn't get more iconic than meeting Mickey Mouse in Magic Kingdom. The Town Square Theater is one of the very first places you'll spot as you come into Magic Kingdom. There you'll find Mickey dressed up in magical magician clothes. The look on your kids' faces when they meet him for the first time? Yeah, that's Disney magic at its best.
2. Adventurer's Outpost in Animal Kingdom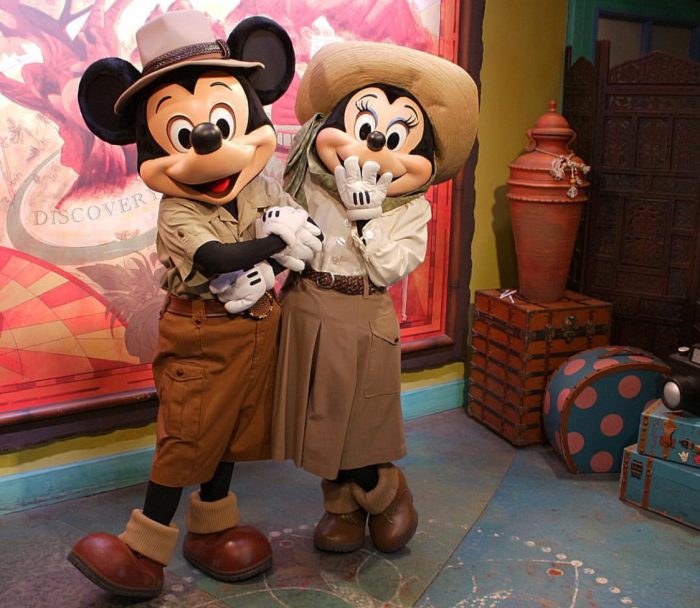 Although I like Mickey's "everyday clothes", I love when he's dressed up to go with the theme of the location. At Adventurers Outpost in Animal Kingdom, you can meet Mickey and friends wearing simply adorable safari gear. Taking time for this meet and greet is a great way to get out of the blazing sun and heat of Animal Kingdom, too.
3. Garden Grill in Epcot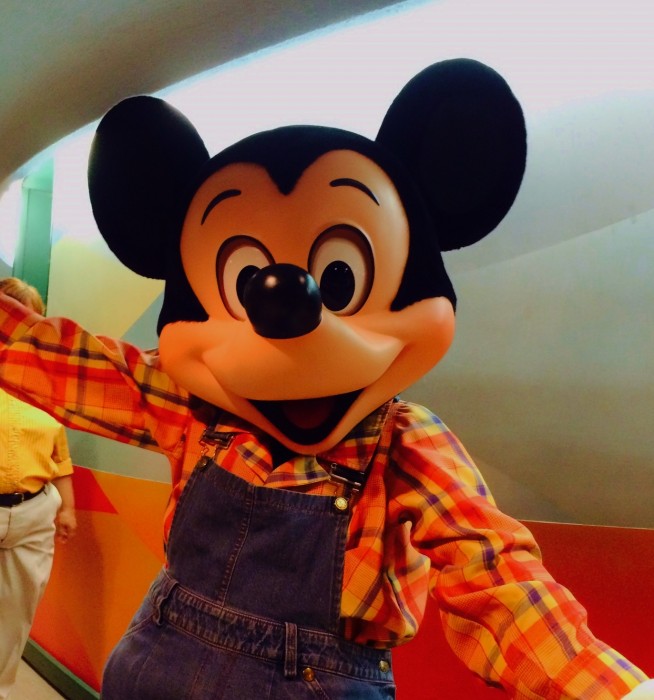 Rubbing elbows with the stars is sure to work up an appetite. That's why meeting Mickey at the Garden Grill made our top three. First the restaurant inside The Land pavilion at Epcot is amazingly cool–it rotates around through scenes of the Living with the Land ride. The food is amazing. At breakfast, you have to try the sticky buns and, of course, Mickey waffles. Lunch and dinner are a family-style harvest feast with favorites for even the most picky eaters. Plus, no waiting in line to see Mickey. He comes to you at your table! And isn't his farmer gear the cutest?
That's our top three choices for where to meet Mickey Mouse. What's your favorite place? Got a funny story to share about the time you met Mickey? Let us know in the comments.