Top 3 Popular Pieces of Disney Cruise Line Advice I IGNORE
When it comes to taking a vacation, it's a lot like becoming a parent. EVERYONE has advice on what you should and shouldn't do. A lot of the advice is sound advice, and certainly it works for someone or it wouldn't be given as advice. That said, there's three items of Disney Cruise Line advice that are incredibly popular that I ignore.
Get the EARLIEST port arrival time possible.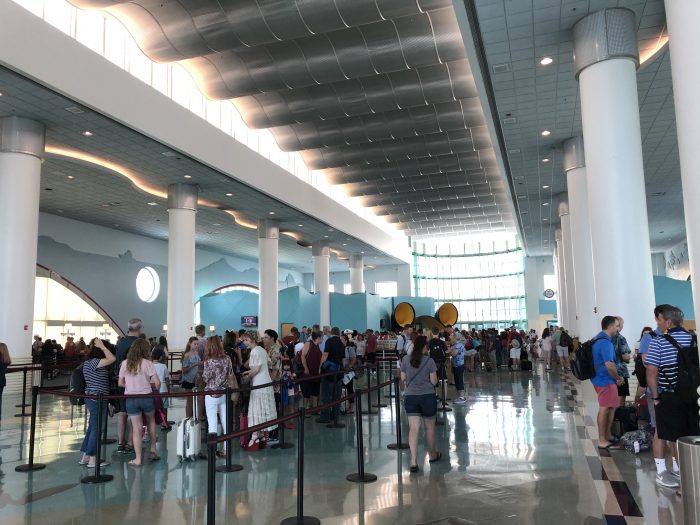 Yes, time is money, and you're paying a lot for a cruise. (If you ever want to feel an inner sense of dread, calculate how much you're paying per hour for a three-night cruise.) That said, while rope dropping a park will save you time, scrambling to get an incredibly early port arrival time won't save you much time. In our cruises, we've done a mix of arriving as early as possible and arriving between noon and 1 p.m. For arriving at the earliest possible time, we've had the fun of standing in an exhaust-filled parking garage in 90 degree weather for a half hour because the terminal wasn't open at until 11 a.m. We've had the joy of having to sit on the floors in the terminal for an hour at sweaty flip flop foot level because boarding started late and there were no seats left.
Arriving early means that you'll end up waiting in line to go through the security checkpoint. And then you'll wait in line to check in. And then you'll wait in a mass of people for your boarding number to be called. And then you'll be stuck in the picture line. And then a line to get on board the ship. And then a line to get into Cabanas for lunch. And then a line to get the food. And then you'll be spending time looking for tables because everyone else also is doing the exact same thing at the exact same time.
Arriving around noon means that you end up skipping lines–most times everything from security to check-in is a walk-on. By the time you arrive, it may be open boarding, which means that you can look around the terminal and grab some pressed pennies, and then walk in at your leisure. Head on up to Cabanas for lunch and everyone will be on their way out to stand in the hallways waiting for their staterooms to open up. By the time you finish lunch, you can leisurely walk to your room, which will be ready, and drop your items off.
The exception to this rule is if you are traveling Concierge Level–in this case, arriving at any time means you'll have a seat if you have to wait and then will be whisked on board quickly once the ship is ready.
Pack your swimsuits in your carry-on.
Embarkation day is a very busy day in your cruise experience, and because you'll have to carry around your gear until your stateroom is open, it is best to carry as little as you possibly can. Many times I've heard the advice of packing swimsuits in your carry-on so that you can get in the pool right away. Having rope-dropped the port many times, I can say that no matter when you arrive, squeezing in pool time early on embarkation day can be a challenge. No matter when we arrive, if we want to eat lunch, getting into the pool early is a major challenge–there simply isn't enough time to make it all happen.
If we opted to skip lunch, we'd still need to find a place to change into swimsuits, and then someone would need to sit with the bags (or leave all of our electronics, jewelry, and medicine unattended–yipes!) until the staterooms open at 1:30.
You'll have plenty of pool time–have no fear. Use those first few hours to get the "business" of your trip out of the way. Do kids' club check-in. Get reservations for spa treatments or ticketed events. Once you finish all that, explore and enjoy. (Adults, this is a great time to swing by the kids clubs–and depending on the ship, maybe explore another type of ship?)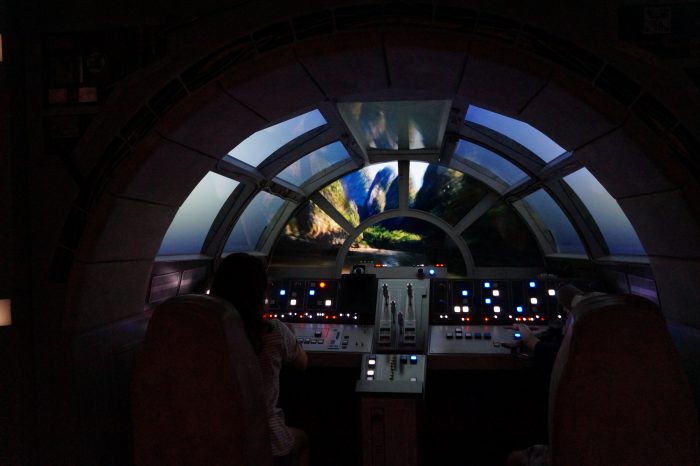 If you are certain you want to do pool time, wear your swimsuits so that you don't have to worry about finding a place to change. (In that case, you will want to pack a change of clothing in case your luggage is late in arriving.)
Bring water, beer, and wine on board on embarkation day.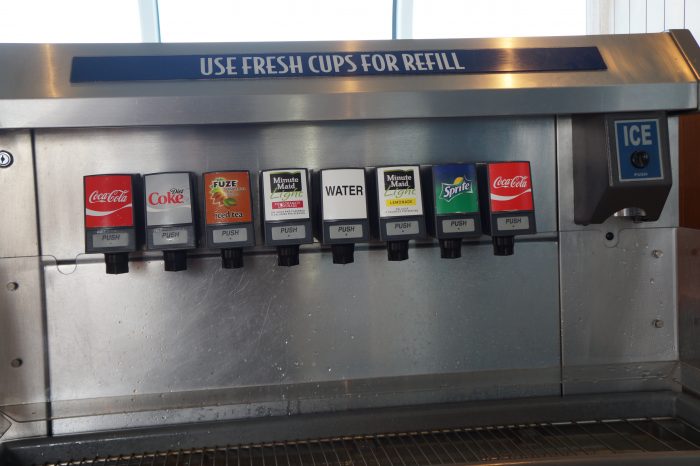 Disney allows you to carry on a couple bottles of wine or a six pack of beer, and bottled water by the case. These items need to be hand-carried by you. (Yes, people have said that they occasionally will have luck slapping a luggage tag on a case of water and have it arrive at their stateroom–on any given day, Disney may enforce the "you have to carry it" rule, so expect that to be your norm.) On embarkation day, you will also have to carry with you things that you didn't want to put in checked luggage–electronics, jewelry, medicines, and other essentials. You will have to carry these items with you until 1:30 p.m. when your stateroom is available. Elevators are at a premium, so you may be carrying these items up and down many flights of stairs.
Save yourself a lot of backache–don't bring these items as part of your carry-on experience. Bottled water is not a necessity on Disney cruises, but if you feel you have to have bottled water, pay the extra to have it delivered to your stateroom. It's worth the premium to be relaxed at the start of your vacation. For beer and wine, on most cruises you'll have a day or two before your first port of call. Unless there's a specific reason to have a certain beer or wine for sentiment, wait until that first port of call to do your beer and wine run. The selection on board Disney ships is good, and the prices aren't horrible. Bringing your own supply won't save you a large amount of money, and you will survive for a day or two with what's on board. At that point, if you want to buy your own personal stash, it is far easier to bring beer and wine on board at your port of call when that's the only thing you're carrying and you can head immediately to your stateroom to drop it off.
What do you think? Are these pieces of advice that you ignore, or do you think that it's solid advice that everyone should take? Ever been given advice that you find doesn't work for you? Let us know in the comments.