Top 3 Seasonal Holiday Treats for Ice Cream Lovers at Walt Disney World
The temperatures are creeping back up here in Orlando. So we thought it would be a good time to pull together the best ice cream-like treats of the season, at Walt Disney World. If you're visiting from someplace that normally has chilly winter weather, it might be nice to enjoy a frosty festive treat in sunny Florida.
Up first, over at Adventureland's Aloha Isle, we tried the Pistachio Chai Tea Float. If you're looking for something festively different, you don't want to miss this. Pistachio is a common flavor of gelato and glaces in Italy and France. It's nice to see Magic Kingdom getting a little adventurous in Adventureland with this flavor. The Chai tea flavor and the Pistachio pair well for a holiday treat that has a nice balance of sweet and warm spices. It is topped with a small Red Velvet Cake Pop Ornament, which is tasty (as long as you like Red Velvet of course). This float is so great to have as another option besides peppermint, chocolate, gingerbread, or caramel for the holidays. It's priced the same as a Dole Whip Float for $6.49.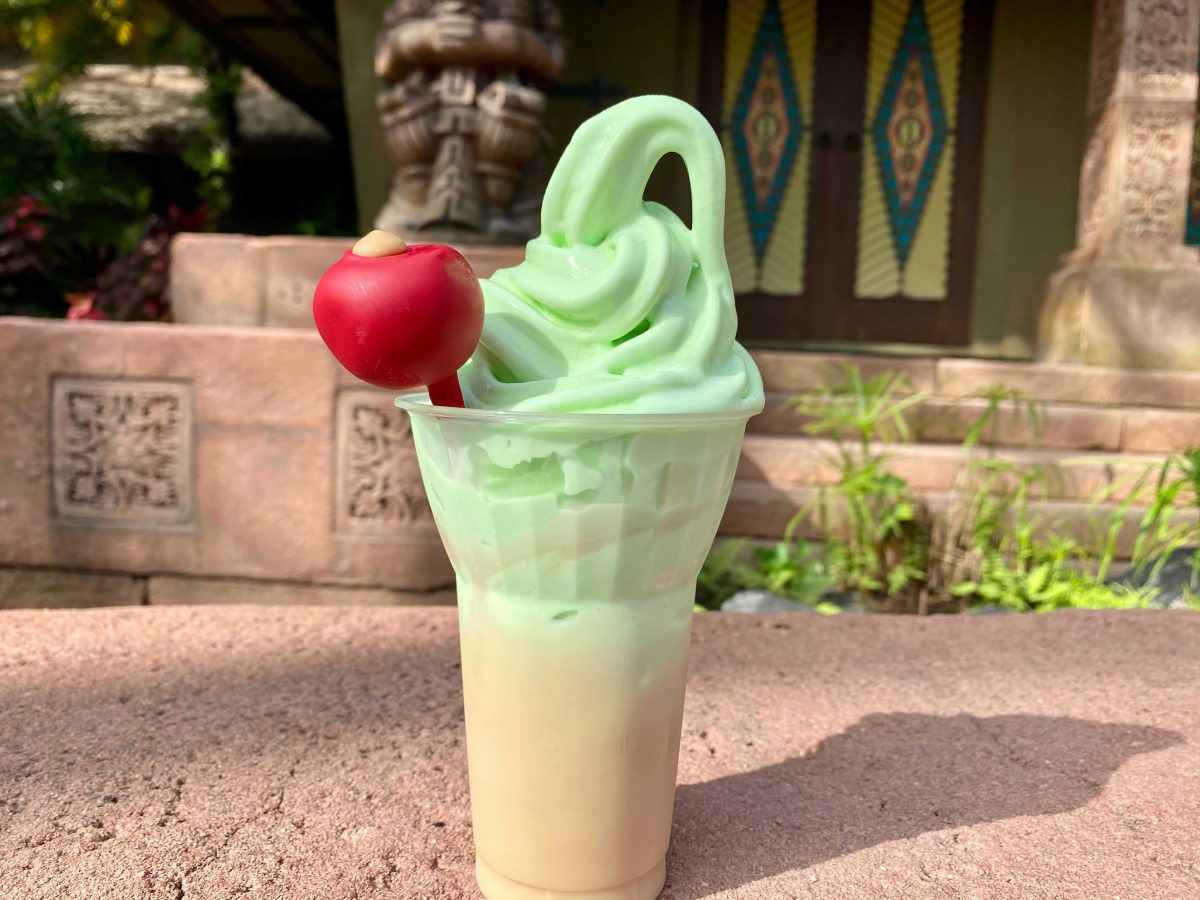 You'll find our next top ice cream treat at  Hollywood Scoops Ice Cream at Disney's Hollywood Studios. The description lists Peppermint Ice Cream as the base of the milkshake. I have to say, I think it was just vanilla. If it was made from Peppermint Ice Cream it had very weak flavor, and not bits of peppermint in it. However, there was a crushed peppermint rim which helped add the desired peppermint flavor. The topping is what makes this mammoth milkshake worthy of must-have status. A small piece of peppermint bark is nestled in a little mound of whipped cream. Then two mini bundt cakes are placed onto the straw. For $8.49 it is a fun treat and could be shared if you don't want to overdo it.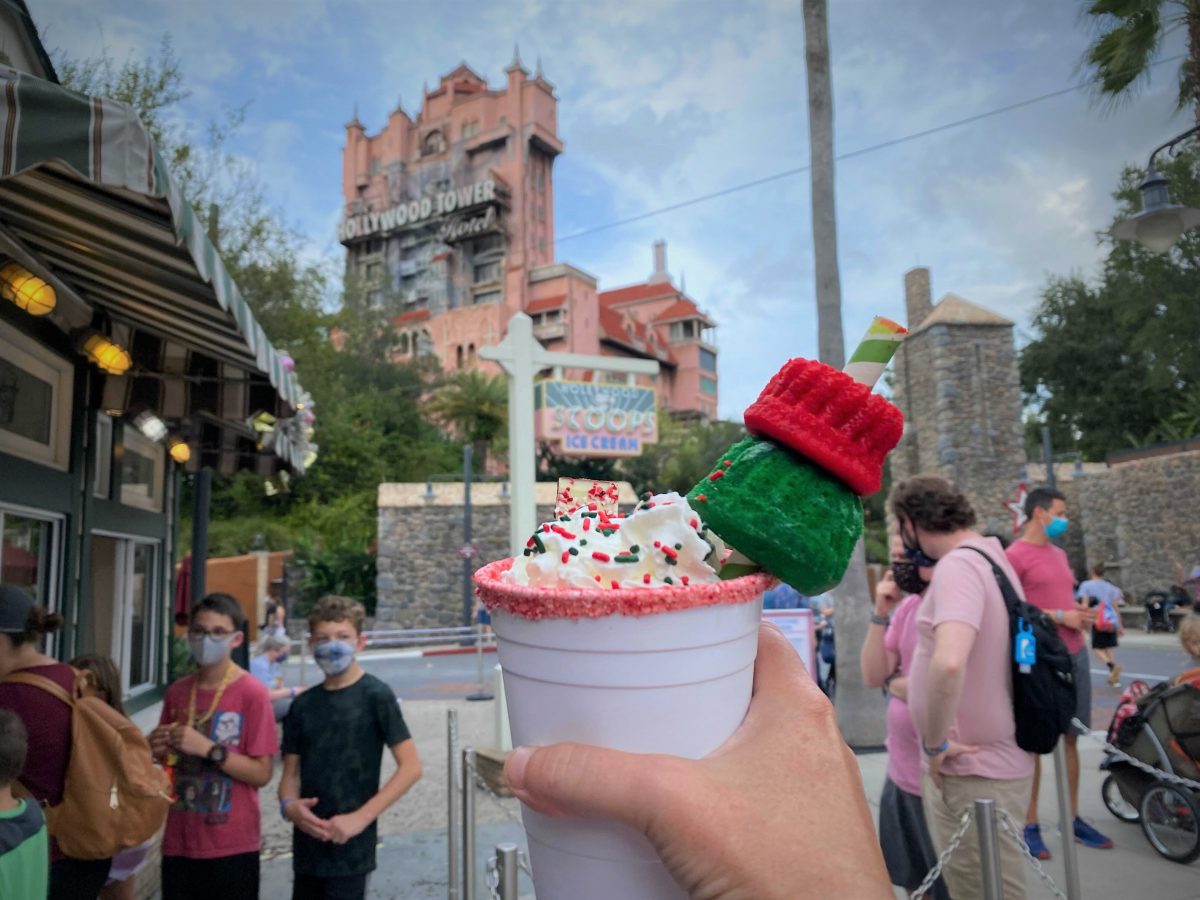 Okay, you caught me–this last one is totally cheating. It's not ice cream at all. But, its shape and flavor is reminiscent of an ice cream bar. And the combination of chocolate and peppermint is irresistible. Even if you're not a big marshmallow fan you should give this a try. As $4.99 it was of the lowest-price treats available and won't weigh you down. You can find this at Zuri's Sweet Shop in Animal Kingdom.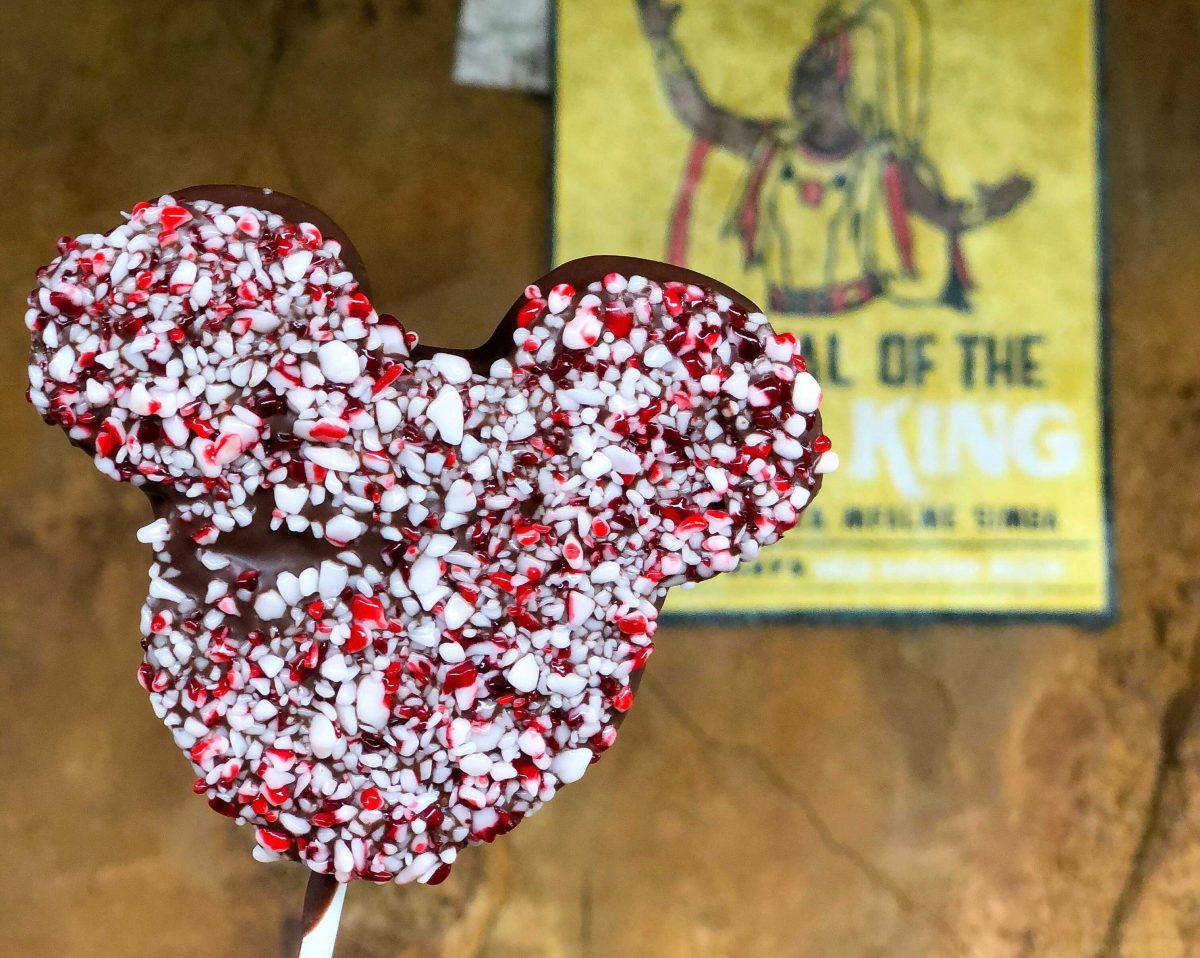 Have you tried any of the holiday treats at Walt Disney World this year? What's your favorite?