Top Four "First Rides" for a Child's First Magic Kingdom Visit
The first trip to Walt Disney World can be such a magical experience. Seeing the castle for the first time. First time seeing Mickey Mouse. And, of course, going on your first Disney ride. Although any ride can be a good option, picking a "first ride" that will be something you can remember for years to come can take a bit of thought. If this is your child's first time at any sort of amusement park, although Space Mountain is a classic, it may not be a good first choice for building happy memories. A young child might not be quite as excited to ride Haunted Mansion as you are to show it to them. Here's our top four "First Ride" choices for a Magic Kingdom visit, in no particular order.
Dumbo, the Flying Elephant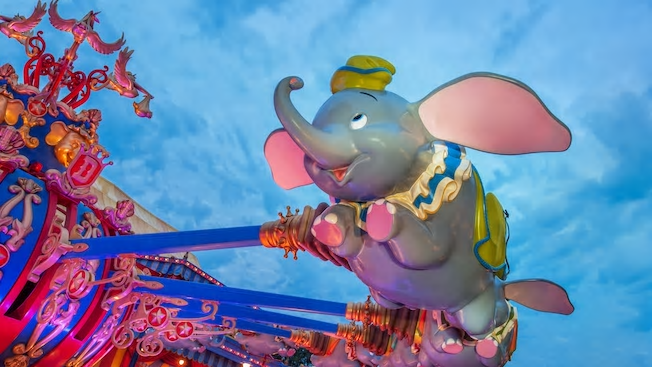 From strictly a ride perspective, Dumbo is your everyday roadside carnival spinner ride. Yet this spinner ride has such an iconic presence in Disney Parks and has been a staple in many promotional advertisements for years that for some, it just feels like the ride that says "Welcome to Disney". It is a ride for all ages. If your child is a little nervous, just "fly" low to the ground. Want a bit more excitement? Fly higher, with amazing views of Fantasyland.
It's a Small World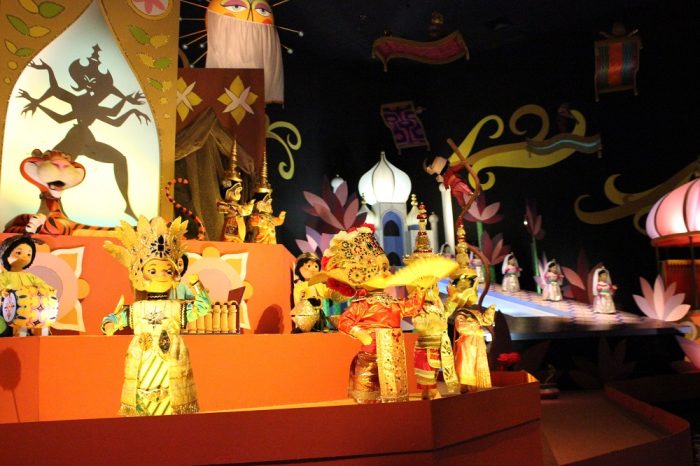 Odds are good that a child may have some passing familiarity with It's a Small World before they ever arrive at Walt Disney World. But even if they've never heard that cheerful song before, a combination of a slow-moving ride with bright colors and adorable characters is sure to please most kids. It is a classic for a reason.
Peter Pan's Flight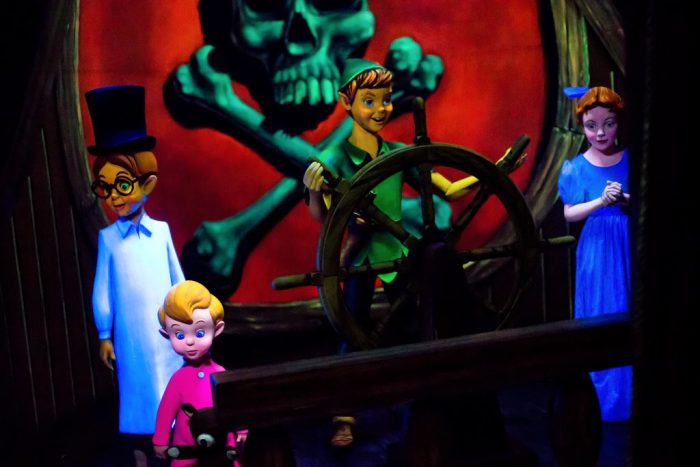 Peter Pan's Flight may be the quintessential Disney dark ride in Fantasyland. Even though it is an incredibly short ride, the amount of effective storytelling shoehorned into that small space and short time is amazing. People of all ages love that feeling of flying up and away over London and all the way to Neverland. It is sure to make an impression on a child seeing it for the first time.
Pirates of the Caribbean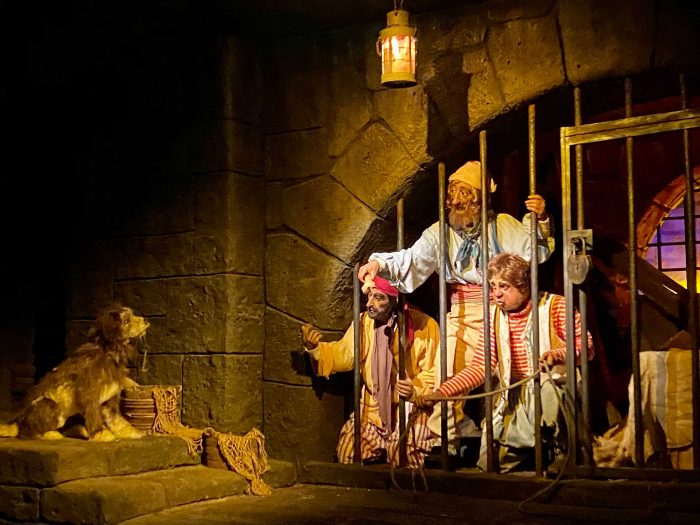 Combining epic storytelling, stunning effects, and even a mild drop for some first-timer thrills, Pirates of the Caribbean is an excellent choice for a child's first ride. Even if your child isn't familiar with the Pirates of the Caribbean movies that have permeated the attraction, they'll quickly be drawn into the storyline and will probably be sporting a hearty arrr for hours after they have left the ride.
What are your picks for a first ride at Magic Kingdom? Let us know in the comments.

First published November 1, 2020. Revised May 28, 2021.