New Law Paves the Way for 2021 Alaskan Cruising
TouringPlans is pleased to welcome guest authors Brian and Samantha, The DCLDuo.
If you'd asked a month ago if we'd see ships sailing to Alaska this cruise season, we'd have said it was unlikely.  Outside of UnCruises and a few other small ship lines, any vessels carrying over 100 passengers are currently banned not just from stopping at Canadian ports, but from even entering Canadian waters.
With Canada playing home to the only two foreign ports between Alaska and the U.S., and nearly half of the Inside Passage owned by Canada, that poses two challenges for cruise lines.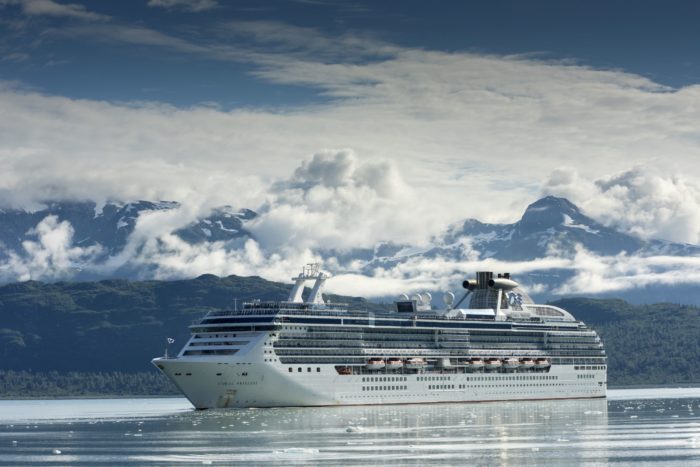 Do Cruise Lines Have to Stop in Canada?
The first hurdle for cruise lines to overcome is the Passenger Vessel Service Act (PVSA).  The PVSA currently prohibits foreign flagged cruise lines from departing from a U.S. port and ending in a U.S. port without a foreign port stop in between – so called "closed loop" cruises.  That's why cruises departing from the bustling Port of Seattle during the busy Alaska cruise season stop in either Vancouver or Victoria BC, to ensure they have a foreign port of call.  Disney Cruise Line actually switched a few years ago from sailing out of Seattle to sailing from Vancouver.

New Law Eliminates Required Stops in Canada
With Canadian ports effectively closed, cruise lines can't sail out of Canada or stop in Canada. This past week, however, Alaska's congressional delegation achieved a significant victory with the unanimous passage of the Alaska Tourism Recovery Act (ATRA).  The ATRA eliminates the need, temporarily, for cruise ships to stop at a foreign port to satisfy the PVSA.  President signed the ATRA on Tuesday, opening the door for cruises to once again leave from Seattle, without a required stop in Canada.
Cruise Lines Announce Plans to Sail to Alaska
Princess, Holland America, and Carnival have all announced they will be sailing 7-night (or potentially longer) cruises starting as early as July 25 from Seattle, for vaccinated passengers.  Norwegian and Royal Caribbean (including Celebrity and Silversea) are also rumored to be exploring cruises to Alaska from Seattle. In response to an inquiry, the Port of Seattle confirmed they are "in discussions with many cruise lines about opportunities in Seattle" for this year's Alaska cruise season.
What about Disney Cruise Line?
Could we see the Disney Wonder sailing out of Seattle this Summer to Alaska?  It's certainly a possibility, but seems less likely at this point.  For one, while other cruise lines have promptly announced an Alaskan cruise season – Disney has remained quiet.  While we'd heard some rumors that Disney Cruise Line might be readying the Wonder to onboard crew, it may not make sense for DCL, which is a relatively small cruise line, to undertake the expense of an abbreviated Alaska season. But, we can always hold out hope!
It's Not All Smooth Sailing
With nearly half of the Inside Passage sitting in Canadian waters, sailing to Alaska could still pose navigation challenges for the cruise lines, or prevent cruising the Inside Passage altogether.  But, in response to the recent passage of the ATRA, Canadian officials have expressed interest in opening a dialogue, perhaps to allow cruise ships to have "technical" stops in Canada for resupply, without passengers disembarking.  Canada appears concerned that the temporary fix made by the ATRA could be become more permanent, costing Canadian cities valuable tourism dollars. Under ATRA, if Canada agrees to allow for technical stops, the temporary change to the PVSA will automatically drop, and cruise lines will once again be required to make a foreign port stop.  Canada had previously shown no interest in such discussions; so, a willingness to talk is a welcome development.
What About the CDC?
The encouraging news about Alaska comes on the heels of increasingly encouraging news out of the CDC, which has been providing more and more guidance to the cruise lines of late in response to consistently improving COVID-19 trends across the U.S., including rumors it may allow sailings longer than seven days. Many believe a restart to cruising by mid-July is now not only possible, but likely, especially with Celebrity announcing its intent to sail the Apex out of Florida starting next month. Of course, those cruises are likely to impose protocols like what we are seeing in the U.K. right now – masking, social distancing, reduced capacity, some services limited or closed onboard, and vaccination requirements.  All appear to be in line with current CDC guidance for cruise resumption.
All of this gives us hope that we might not only see a resumption of cruising this summer from the U.S. to the Caribbean, but that Seattle may once again be a hub of activity for cruise lines sailing to Alaska!  If we see a Disney ship in Seattle this summer, you can bet we'll be trying get onboard!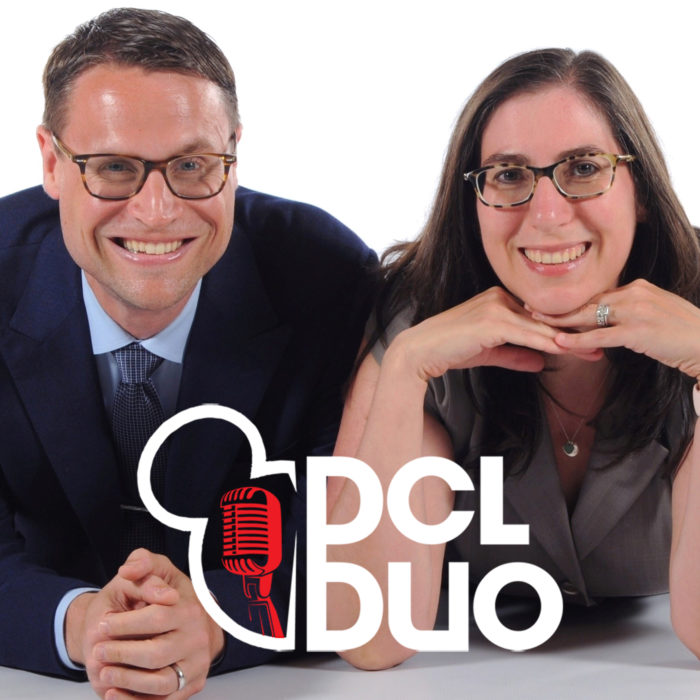 The DCLDuo are Brian and Samantha from Seattle, Washington.  They are avid Disney Cruise Line fans, as well as Disney addicts and Disney Vacation Club members.  They co-host a highly-rated semi-weekly Disney Cruise Line focused podcast available at Apple Podcasts, Stitcher, Spotify and most major podcast platforms.  You can also find them on YouTube or via their website.