TouringPlans Travel Beat 7-22-2023
At Travel Beat we have all the "other" news from the last week or so—the stuff that wasn't big enough to stop the presses for. What did the newsroom bring us this week? Bullets are just ahead if you're in a hurry, and more details follow below. Don't forget to check out the Headline News Recap, in case there was something you missed!
Sizzling Summer Savings at Cirque du Soleil
New Disney100 Experiences Coming to EPCOT in September
Extended Evening Hours at Hollywood Studios this Fall
DreamWorks Land Announced at Universal Studios Florida
New Restaurant Announced for Disney Springs
Disney Treasure Stern Characters Revealed
Headline News Recap
If anything you read below tickles your feet, feel free to reach out to our friends at TouringPlans Travel for a free quote.
Sizzling Summer Savings at Cirque du Soleil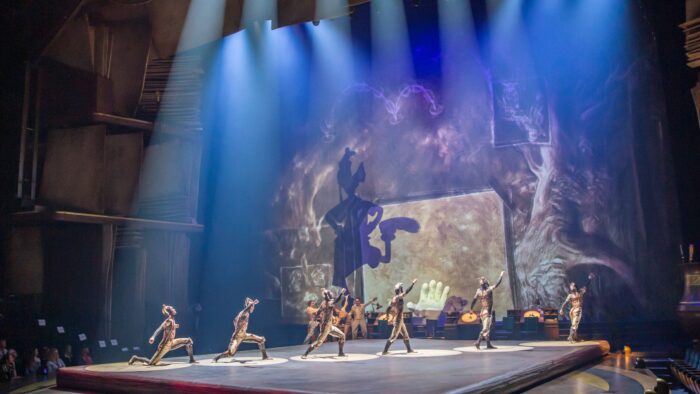 Yes, summer in Orlando is hot, but these discounts on Cirque du Soleil: Drawn to Life are even hotter. Buy tickets for Drawn to Life for performances from June 23 to September 30, 2023. Categories 2-4 are $7-10 off, but Category 1 (yep, the cheap seats) is where the real savings are: almost 40%. Limit of 8 tickets per transaction and per Guest; subject to availability, purchase by September 22, 2023.
New Disney100 Experiences Coming to EPCOT in September
Disney100 has been going at Disneyland since January, but in September the celebration will be kicking off at Disney World.
No celebration is complete without a snapshot to remember it by, and Disney100 backdrops will be found at all four theme parks and Disney Springs. Plus you'll be able to take pictures with Mickey — platinum Mickey, that is, a brand new sculpture in World Celebration that will offer Spaceship Earth as a backdrop. I bet you're not surprised to hear that there are also Disney100-specific Magic Shots and PhotoPass offerings that are already available.
EPCOT will play the focus of the anniversary event, and this week we heard a bit about what that will mean. An all-new mural at the heart of World Celebration will include each of the Disney100 characters and challenge guests to find them, and you'll be able to Meet & Greet Mickey & Minnie in their Disney100 outfits at the Imagination Pavilion.
The Beacon-of-Magic treatment on Spaceship Earth is universally beloved, and Disney100 will bring a new choreographed light show set to When You Wish Upon a Star.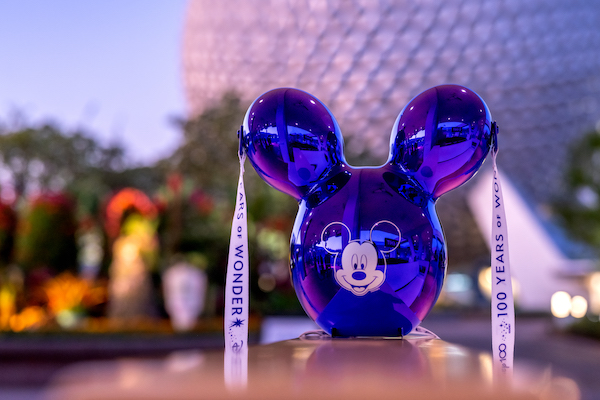 Last, but not least, the eats. Disney is advertising 4 new Disney100-related booths at each of Food & Wine and Festival of the Holidays. I have to ask, what's the counterfactual here? Were they really going to have four fewer booths if it wasn't Disney100? Not sure I'm buying that one. But the Mickey-ear Ballon Popcorn Bucket that will be available during the celebration looks first-rate.
Extended Evening Hours at Hollywood Studios this Fall
This fall, Hollywood Studios gets in on the Extended Evening Theme Park Hours action. In case you're not familiar, this benefit lets guests at Deluxe tier hotels enjoy the parks for 2 additional hours after they close to day guests. Normally we see EETPH at EPCOT on Mondays and at Magic Kingdom on Wednesdays. This fall, Hollywood Studios will also offer Extended Theme Park Evening Hours on the following dates:
Saturday, September 30
Thursday, October 5
Wednesday, October 11
Thursday, October 19
Wednesday, October 25, 2023.
DreamWorks Land Announced at Universal Studios Florida
In January of this year, Universal Orlando closed the KidZone area of Universal Studios Florida, announcing only that it would be replaced with "something coming soon". This week, that something was revealed as a new land featuring franchises and characters from the DreamWorks Animation Studio. Details are skimpy, but according to the announcement we can expect theming, interactive play spaces, attractions (in other words, a usual lineup) based on a franchise list that includes Shrek, Trolls, and Kung Fu Panda. The new land will open in 2024.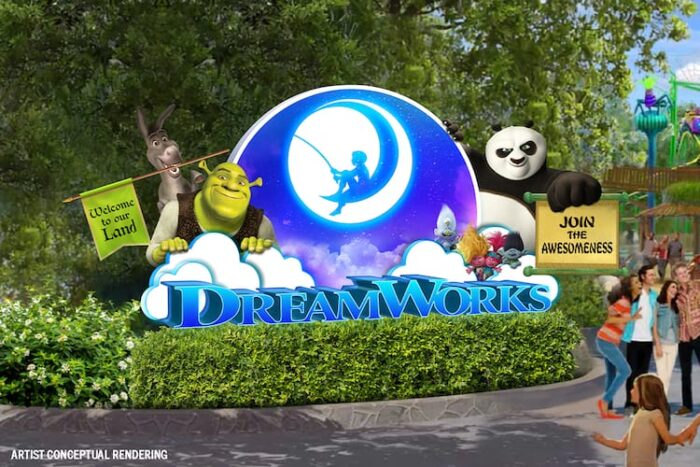 New Restaurant Announced for Disney Springs
Maneet Chauhan of Food Network fame will be opening a new restaurant in Disney Springs as a joint venture with Vivek Deora, a hospitality entrepreneur (and also Maneet's husband). The new restaurant, EET,  will feature the Indian Cuisine that Chauhan is known for.
Disney Treasure Stern Characters Revealed
Each Disney Cruise Line Ship features a different character on the stern, and we now know who's getting the job on the Disney Treasure. Peter Pan and Captain Hook will share the billing here as they face off across the ship's logo.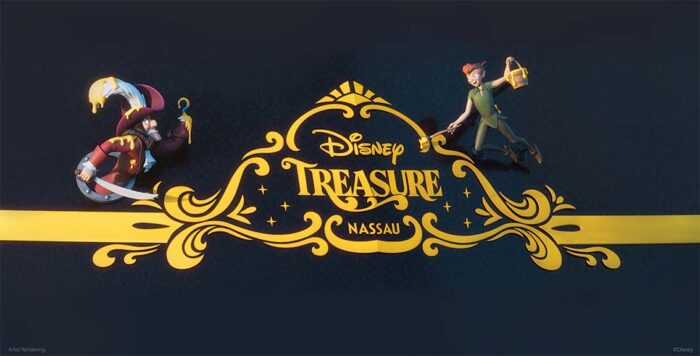 Headline News Recap
We seem to be operating on the feast or famine model here at Travel Beat (not the first time I've thought this) as it was laid on thick in last week's report … but this week we've got bupkes.
That's it for this week's Travel Beat. What news are you most excited about? Let us know in the comments!