TouringPlans Travel Beat 6-24-2023
At Travel Beat we have all the "other" news from the last week or so—the stuff that wasn't big enough to stop the presses for. What did the newsroom bring us this week? Answer: lots of animal cuteness. Bullets are just ahead if you're in a hurry, and more details follow below. Don't forget to check out the Headline News Recap, in case there was something you missed!
Cotton-Top Tamarin Babies Born at Disney's Animal Kingdom
6 Disney Vacation Club Resorts in Top 15 for Families by Travel + Leisure Readers
Updates on San Fransokyo Square
Headline News Recap
If anything you read below tickles your feet, feel free to reach out to our friends at TouringPlans Travel for a free quote.
Cotton-Top Tamarin Babies Born at Disney's Animal Kingdom
Awww … there are some proud new parents at Animal Kingdom! Weighing just a few ounces and only about four inches long, a pair of cotton-top tamarin monkey twins were born recently, the first at Disney World since 2001.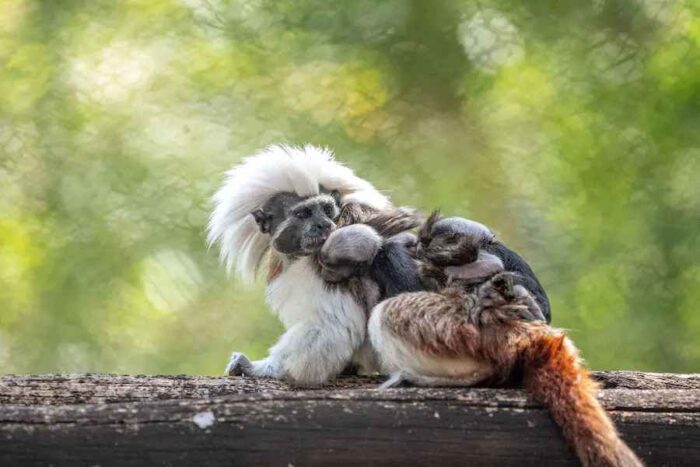 Cotton-top tamarins are native to Colombia, where they live in the treetops of the tropical forests in the northwest region of the country. They're endangered by the illegal pet trade, as well as deforestation that has reduced the availability of suitable habitat. With less than 7,500 remaining in the wild, breeding programs in zoos such as Animal Kingdom are important for conservation efforts.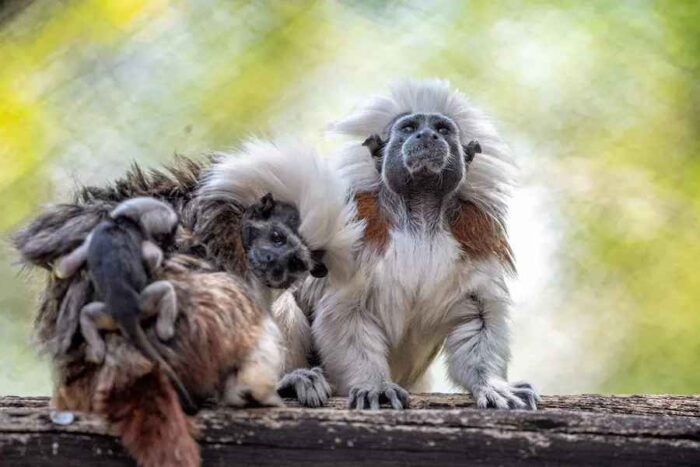 Cotton-top tamarin infants are completely dependent on their families (sound familiar, humans?) and are carried about on the backs of their family members for up to 14 weeks. Good thing the animal care team reports that Mom and Dad are sharing duties and taking turns. No names have been announced yet, but if you're visiting Animal Kingdom you'll be able to see them out and about, cozied up to their parents for the next several months. You can find the Cotton-Top Tamarin Monkeys on Discovery Island.
6 Disney Vacation Club Resorts in Top 15 for Families by Travel + Leisure Readers
Travel & Leisure Magazine released its top 15 family resorts for 2023, based on reader surveys, and Disney resorts scooped up 6 of the spots! In case you were reading under your desk in math class, that's 40% – not bad at all. If you'd like to see what else made the list you can read the whole article for yourself at Travel & Leisure. But if you're already familiar with Disney (you probably are, right?), I'm guessing you care more about the list than the flowery descriptions that accompany the announcement.
#5, Aulani, a Disney Resort & Spa, Oahu, Hawaii
#9, Disney's Grand Californian Hotel, Anaheim, California
#10, Disney's Vero Beach Resort, Vero Beach, Florida
#12, Disney's Hilton Head Island Resort, Hilton Head Island, South Carolina
#13, Disney's Animal Kingdom Lodge, Lake Buena Vista, Florida
#14, Disney's Beach Club Resort, Lake Buena Vista, Florida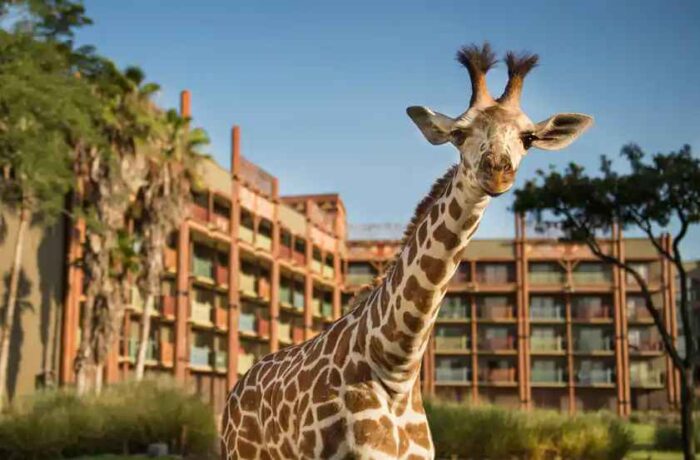 Updates on San Fransokyo Square
In just a few weeks, we'll begin to see San Fransokyo Square take shape at Disney California Adventure. New San Fransokyo menu items will be available at Lucky Fortune Cookery, and it will be joined by the Port of San Fransokyo Cervecería. Over the next 4-6 weeks dining, shopping, and decor will continue to be revealed as San Fransokyo Square nears its completion in mid-August.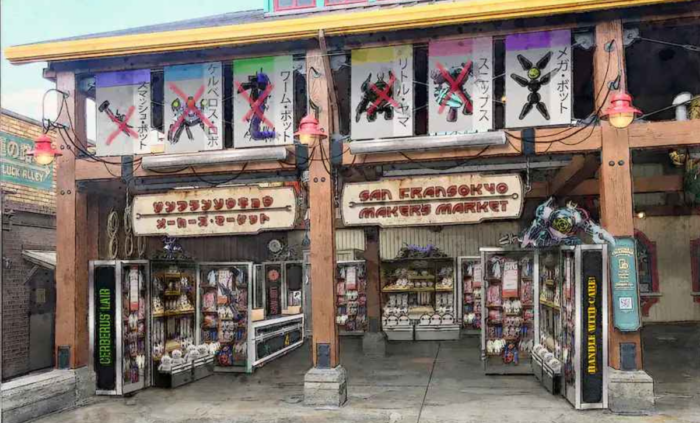 Here are details of some of the attractions and shops to come:
Baymax and Hiro from Big Hero 6 will Meet & Greet outside the Hamada Bot Shop. You may also see a few of their works in progress.
San Fransokyo Maker's Market (pictured above) will sell apparel, housewares, and other merch featuring Baymax and friends.
Aunt Cass Café will serve soups in Boudin sourdough bread bowls and more dishes inspired by Japanese cuisine. The outside will be decorated with a mural of Aunt Cass' lucky pet cat, Mochi.
Rita's Turbine Blenders will be a giant drink dispenser offering margaritas and other cold beverages. The refreshment stand, converted from an old fishing net tannery, is topped with a wind turbine designed to look like a giant koi.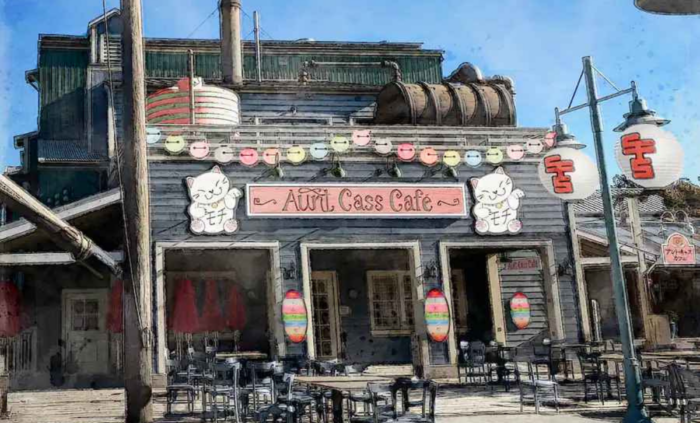 Headline News Recap
Flavors of Florida is back at Disney Springs, bringing specialty food and drink to the menus of your favorite eateries through mid-August. Read more here: Flavors of Florida Returns to Disney Springs in 2023
Rogers: the Musical is a brand new limited-time show at Disney California Adventure. It opens next week, so of course it was time for Disney to roll out some of the specifics. Rogers: the Musical Will Use a Virtual Queue, and Other Details.
Minion Cafe began its soft opening last week at Universal Studios Florida. What did our reviewer think? Getting to Know Universal – Minion Cafe
Who doesn't need a bombshell on a Friday afternoon? Yesterday brought an announcement about some changes to Genie+. Genie+ Changes to Per Park Pricing at Disney World
That's it for this week's Travel Beat. What news are you most excited about? Let us know in the comments!