TouringPlans Travel Beat 6-10-2023
At Travel Beat we have all the "other" news from the last week or so—the stuff that wasn't big enough to stop the presses for. What did the newsroom bring us this week? Bullets are just ahead if you're in a hurry, and more details follow below. Don't forget to check out the Headline News Recap, in case there was something you missed!
Special Aulani Offer for Guests on Disney Cruise Line Hawaii Sailings
Change to Floral and Gifts Ordering at Disney World
New Itineraries Added to National Geographic Expeditions in 2024
2024 Aulani Vacations are Available for Booking
Headline News Recap
If anything you read below tickles your feet, feel free to reach out to our friends at TouringPlans Travel for a free quote.
Special Aulani Offer for Guests on Disney Cruise Line Hawaii Sailings
Are you sailing on one of DCL's Hawaii itineraries in 2023 or 2024? If so, you're in select company as there are only 4 of these voyages, but you also have an opportunity to add on a pre- or post-cruise stay at Aulani at a discount. Save 20% on select rooms when adding 2-7 night stay at Aulani on dates adjacent to your sailing on the Disney Wonder.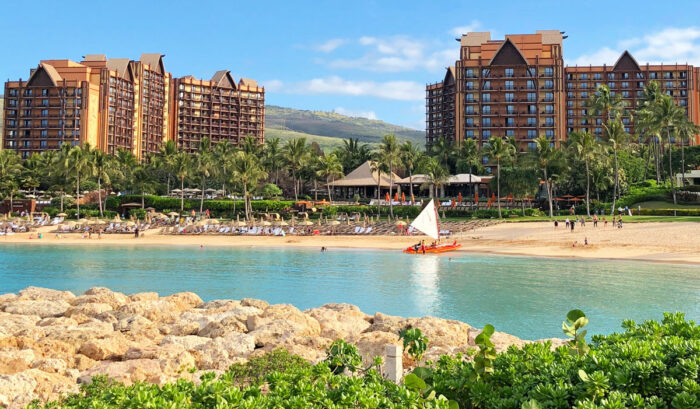 Sailings eligible for a pre-cruise stay
Oct. 13, 2023 Honolulu to Sydney Sailing
March 1, 2024 Honolulu to Vancouver Sailing
Sailings eligible for a post-cruise stay
Oct. 3, 2023 Vancouver to Honolulu Sailing
Feb. 16, 2024 Sydney to Honolulu Sailing
Change to Floral and Gifts Ordering at Disney World
If you're planning on a floral or gift delivery to note a special occasion during your upcoming visit to Disney World, take note. Disney is changing vendors, so you will not be able to include floral, gift, and other in-room amenities including balloons or snacks in your Disney World vacation package unless the delivery date is prior to August 27, 2023. If you've already placed an order, you'll see that it will be refunded in the upcoming weeks. Details on how to order through Disney's new vendor Florida Fresh Floral will be coming at a later date.
New Itineraries Added to National Geographic Expeditions in 2024
National Geographic Expeditions has added three new itineraries to its roster for 2024, introducing five new countries. If you've never traveled with Nat Geo before, you should know that each group-guided itinerary is hosted by a National Geographic Expert who brings a wealth of context and storytelling to the experience. Their Signature Land trips are all about enrichment, with a focus on the history, cultures, and natural heritage of each stunning destination.
Bookings for all three itineraries will open on June 13, 2023, with Disney Vacation Club Members among those who are eligible for booking in advance of the general public. And for those who book before September 5, 2023, you'll save an extra $400 per person on select 2024 North American itineraries, or $500 per person on select 2024 international itineraries. Booking dates for all three new itineraries are as follows, and details are below:
June 7 – Lifelong Explorers
June 9 – Past National Geographic Expeditions Guests
June 12 – Disney Vacation Club Members, Golden Oak Residents and Club 33 members
June 13 – Bookings open for general public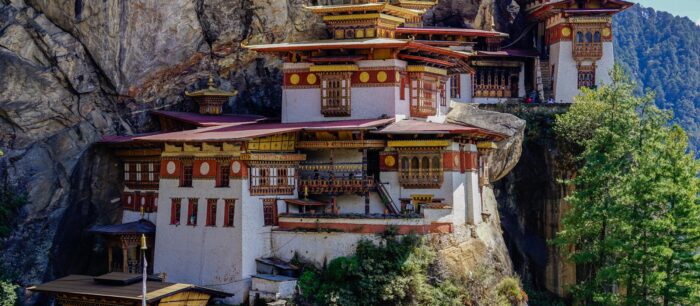 This Buddhist kingdom on the eastern edge of the Himalayas welcomes travelers with stunning landscapes and cities with a rich history and tradition. The 11-day, 10- night itinerary includes visiting much of Bhutan through major destinations such as Paro, Thimphu, Punakha and Phobjikha Valley.
You'll have nine days and eight nights to wander through Colombia's beautiful landscapes. Mountains, forests, and beaches, this tour has it all with a journey that includes stops in Bogota, the Cocora Valley, Pereira, Santa Marta, Tayrona National Park, Barranquilla, and Cartagena.
Your 11-day, 10-night itinerary will visit all three countries that make up the geographic region known as the Baltics: Estonia, Latvia, and Lithuania. Compare and contrast the language and traditions that make each region unique as you make stops in Vilnius, the Curonian Spit, Klaipeda, Riga, Sigulda, Gauja National Park, Tallinn, and more.
2024 Aulani Vacations are Available for Booking
This year's only half over but you might already be thinking about next year's vacations. If you're looking for a stay at Aulani, booking is now available for dates in 2024. One thing to note: the start of your vacation can't be more than 499 days in the future, so between now and August 20 the calendar will keep extending one day at a time until it reaches to December 31, 2024.
Headline News Recap
The big news this week was a special summer ticket offer at Disneyland for California residents. See the article: Disneyland Summer 2023 Special Ticket Offer for California Residents.
That's it for this week's Travel Beat. What news are you most excited about? Let us know in the comments!