TouringPlans Travel Beat 7-8-2023
At Travel Beat we have all the "other" news from the last week or so—the stuff that wasn't big enough to stop the presses for. What did the newsroom bring us this week? Sneak peek: it was sloooooooow. Bullets are just ahead if you're in a hurry, and more details follow below. Don't forget to check out the Headline News Recap, in case there was something you missed!
Oogie Boogie Bash Ticket Sale Date Announced
Muppets at Food & Wine Festival
Priceline Deal Available for Amazon Prime Day
Is Taylor Swift Responsible for Low Crowds at Disney World?
Headline News Recap
If anything you read below tickles your feet, feel free to reach out to our friends at TouringPlans Travel for a free quote.
Oogie Boogie Bash Ticket Sale Date Announced
You may recall from last week that Disney unexpectedly paused General Public sales of tickets to Disneyland's Oogie Boogie Bash. On July 6, they announced that sales will resume on July 11, no earlier than 9 a.m. Pacific Time.
Muppets at Food & Wine Festival
The Food & Wine Festival begins on July 27, just a few weeks away, and Disney has started to tease some additional details. There are no menus out yet for the Global Marketplaces, but Brew-Wing Lab at the Odyssey will feature some special guests this year. It's Dr. Bunsen Honeydew and his assistant, Beaker! They'll be using the Odyssey as a home base for their taste-testing headquarters, giving you the chance to sample culinary creations such as Unnecessarily Spicy, Yet Extremely Tasty Scotch Bonnet Pepper-Curry Wings, and the Pickle Milkshake. You read that right: move over Beverly, it's the Pickle Milkshake.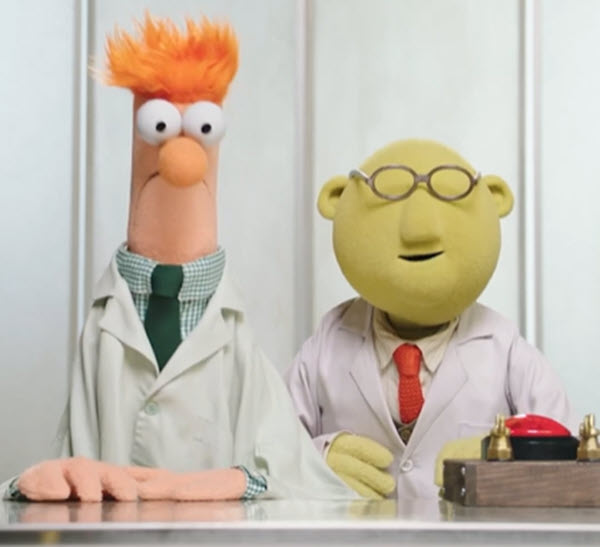 Also announced: four new Global Marketplaces to commemorate the Disney100 celebration: Char & Chop, Wine & Wedge, Bubbles & Brine, and Swirled Showcase. Look for full menus on the blog later this week.
Priceline Deal Available for Amazon Prime Day
Some people love to call a travel agent and have someone else handle the heavy lifting, others love the thrill of the hunt. If you are a fan of deal-diving on sites such as Priceline, and you are an Amazon Prime member, a unique opportunity awaits you.
For the first time ever, Amazon is offering a travel deal as part of Prime Day, and it's a discount on Priceline Express deals. It's not 100% clear how the purchasing process will go (this is the first time, after all), but it's a pretty good deal: 20% off a minimum purchase of $300, maximum savings of $75. Prime Day(s) are July 11 & 12 this year.
Is Taylor Swift Responsible for Low Crowds at Disney World?
If you are a regular follower of the blog, you might be aware that it's been slower than usual at Disney World this summer. And you remember I said this was a slow news week. In the TouringPlans virtual back room, Erin Foster suggested that families and individuals may be choosing to do the Eras tour instead of Disney this year. Becky Gandillon did some back-of-the-envelope numbers and … checks out as a maybe? You can see her analysis on Instagram by clicking the image below.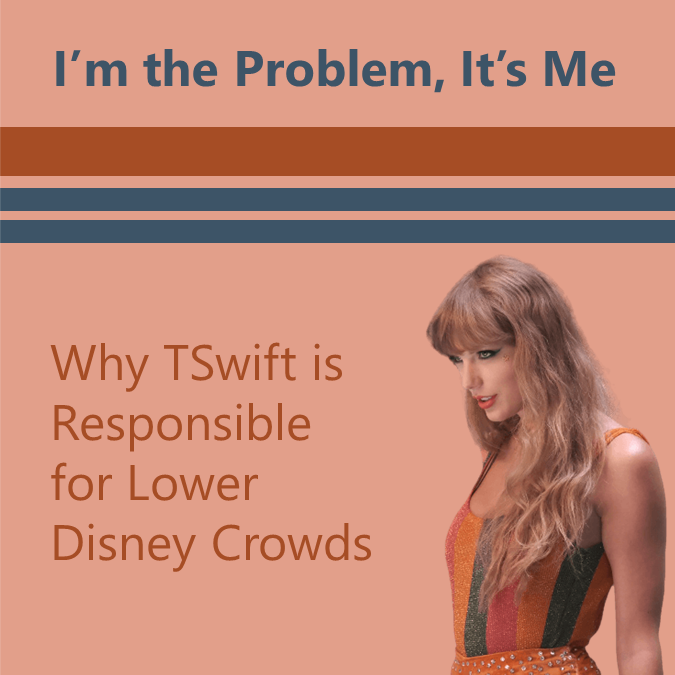 Headline News Recap
Perhaps people in the travel industry were enjoying some time off for the holidays, or perhaps they were working double-time to make sure all of us could get where we were going over the holiday weekend. Either way, no headline news this week!
That's it for this week's Travel Beat. What news are you most excited about? Let us know in the comments!