TouringPlans Travel Beat 5-20-2023
At Travel Beat we have all the "other" news from the last week or so—the stuff that wasn't big enough to stop the presses for. What did the newsroom bring us this week? Bullets are just ahead if you're in a hurry, and more details follow below. Don't forget to check out the Headline News Recap, in case there was something you missed!
You can now modify park reservations at Disneyland
Disney cancels Lake Nona relocation
Galactic Starcruiser to sail off into the sunset
New Ariel Meet & Greet at Disney World and Disneyland
Headline News Recap
Park Reservations at Disneyland Can Be Modified
As of May 17, Disneyland park reservations can be modified on Disneyland.com without having to cancel the reservation first. This change allows guests to try to snag a reservation that appears for a previously sold-out part without risking being left with no park reservation at all if they are unsuccessful. A similar change was made a while ago at Disney World,
Guests will be able to modify their theme park reservations up to the day of their reservation before they enter the parks, and Magic Key holders will continue to have a one-day modification window.
The following reservations can be modified:
Reservations not redeemed or cancelled
Magic Key reservations prior to 11:59 p.m. on the day before the reserved date
Reservation with a visual ID
Reservation not created with a package ticket
Lake Nona Relocation is Canceled
In July 2021, Bob Chapek announced that over 2,000 employees would be moving from California to a planned employee campus in Lake Nona, Florida. These employees included many from the Parks, Experiences, and Products division, including Imagineering. The new campus was scheduled to open in 2022.
In 2022 the opening date was pushed back to 2026, with the change attributed to delays in construction, and on Thursday Disney announced that the move to Florida was canceled. A small number of employees who had already moved would be offered options, including potentially relocating back to California.
Many news outlets are playing up the role of Disney's ongoing feud (there's really no other word for it at this point) with Ron DeSantis. But in truth, the move was contentious with employees from the moment it was announced. A number of long-time employees left the company rather than relocate. Changes in Florida law since the move was announced, including the one that kicked off the current conflict, may make it more difficult for Disney to attract the creative talent that is key to Parks and Experiences.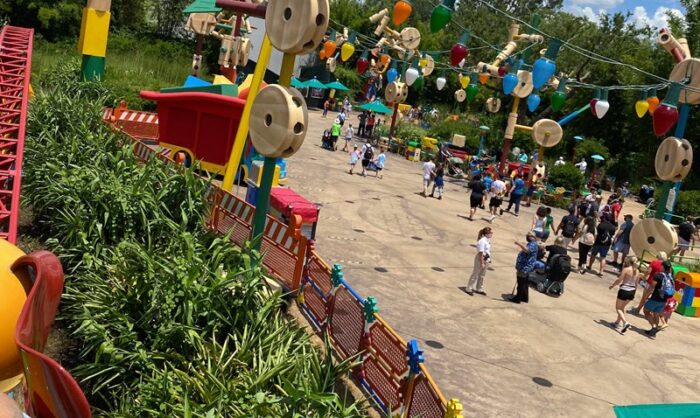 Our take: there are obviously arguments to be made both ways. But we think Disney World would benefit from having Imagineers who regularly visit Florida's parks in the summer. Maybe they don't need to live near Orlando, but it feels like the choice to build Toy Story Land with neither shade nor water could only have been made by people who never tried touring Hollywood Studios in August. In case you have never experienced it yourself, the inside of an EZ-Bake Oven is probably cooler than Toy Story Land in August.
Galactic Starcruiser Closing Permanently
On Thursday, Disney announced that the Galactic Starcruiser will sail into the sunset, taking its final voyage on Sept. 28-30, 2023. If you're booked on a voyage departing on or after Sept. 30, Disney will contact you to discuss options and assist you with modifying plans. New bookings are paused until May 26 in order to give these guests priority.
A series of discounts had previously been announced (Discounted Cruises on the Galactic Starcruiser for Spring and Summer 2023); these have now been pulled from Disney's site. If you'd like to sail on one of the Halcyon's remaining voyages, free free to contact the agents at TouringPlans Travel for a free quote.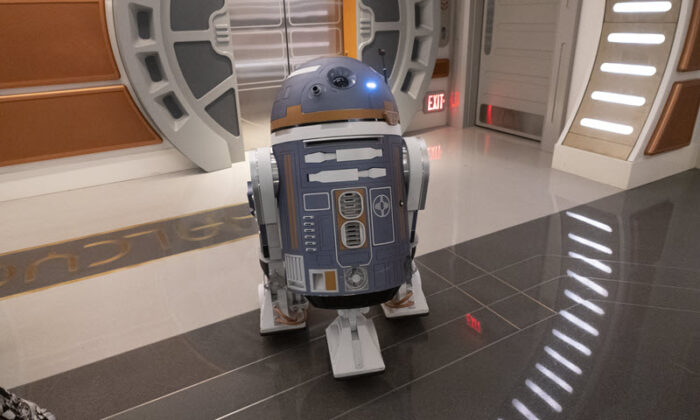 From Disney's announcement: "Star Wars: Galactic Starcruiser is one of our most creative projects ever and has been praised by our Guests and recognized for setting a new bar for innovation and immersive entertainment." Len certainly agreed with that, as he dubbed it "The Steamboat Willie of Themed Experiences". We're sorry to see it go.
If you're on the fence about whether or not to try booking, here's a selection of our Starcruiser coverage from different authors to give you a better idea of what it is like.
New Ariel Greeting at WDW and Disneyland
The live-action remake of The Little Mermaid will be out in theaters on May 26, and Ariel will be out in the parks at Disneyland and Disney World to Meet & Greet guests.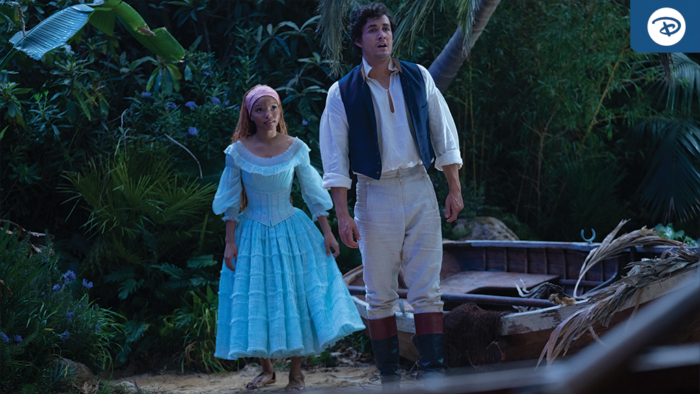 On the West Coast, Ariel will meet at Disneyland Resort, and in Florida the live-action Ariel will meet at Walt Disney Presents in Hollywood Studios. Ariel from the animated film will continue to greet guests as well, and visitors to Disney World can use the My Disney Experience app to figure out who is where and at what time.
Headline News Recap
Disney announced two specially-priced summer ticket offerings, one for the general public (about 20% or more off the nearest comparable ticket), and one for Florida residents. See the article: Disney World 4-Park Magic Ticket for Summer of 2023.
Universal released details about rides, dining, and merch in Minions Land, opening this summer at Universal Studios Florida. See the article: Getting to Know Universal – Minion Land at Universal Studios Florida.
That's it for this week's Travel Beat. What news are you most excited about? Let us know in the comments!