Trick or Treat? Reviewing Halloween Treats at Disney's Hollywood Studios
Yes, it is August. But with kids back in school and Boo Bash events at Magic Kingdom, it is officially Halloween season at Walt Disney World.
Over at Disney's Hollywood Studios, several treats have debuted and we gave them a try. Which were scary and which were sweet? Here's what we found.
Chocolate Mousse
Raspberry-Dark Chocolate Mousse, Chocolate-Almond Cake, and a layer of Hazelnut Crunch and Whipped Chocolate-Hazelnut Cheesecake ($5.49, ABC Commissary)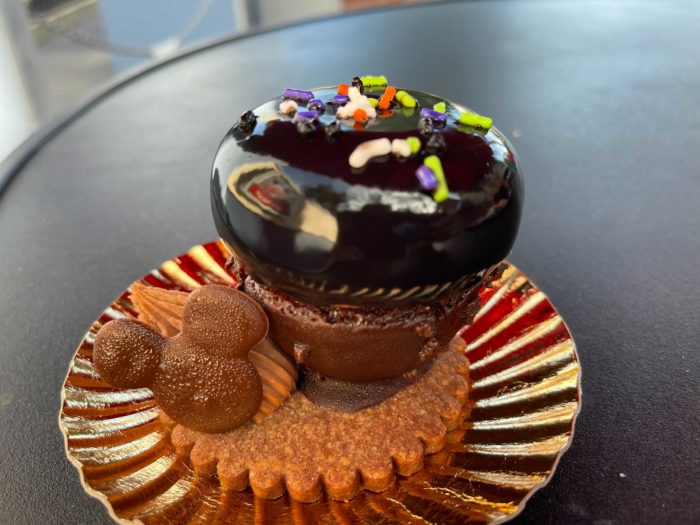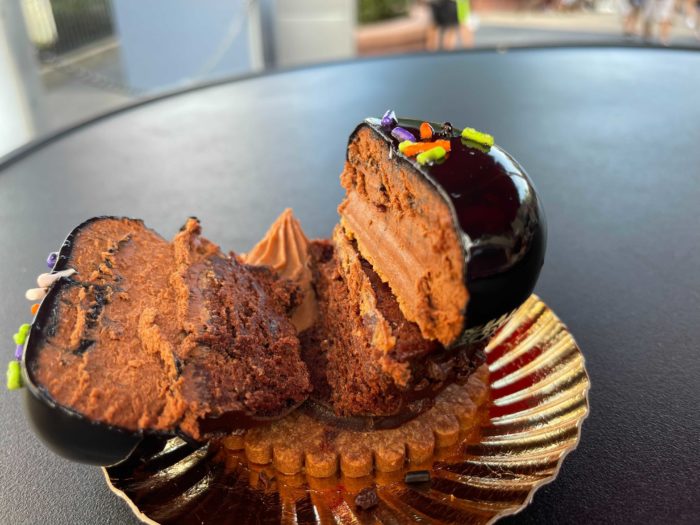 Our review: Simply fantastic! Even though this isn't your typical blend of fall flavors, it tastes great and looks adorable. If you're not feeling fall vibes yet but want to get a sweet treat, this one is for you.
Caramel-Apple Tart
Spiced Caramel Cheesecake Mousse Apple served atop a Cinnamon-Apple Tart
($5.49, ABC Commissary)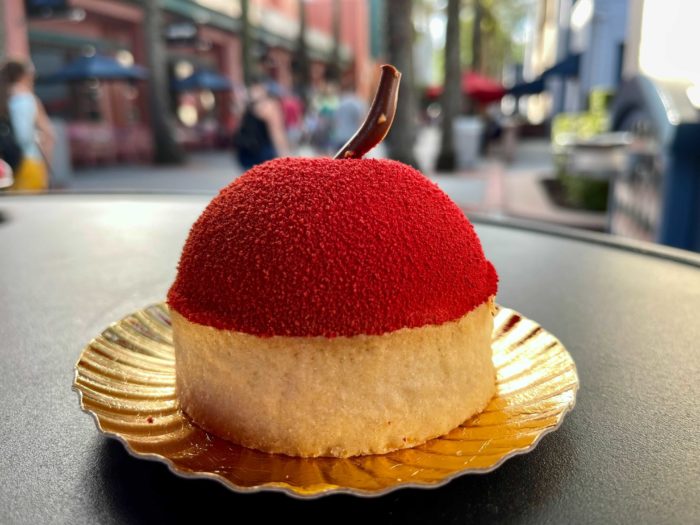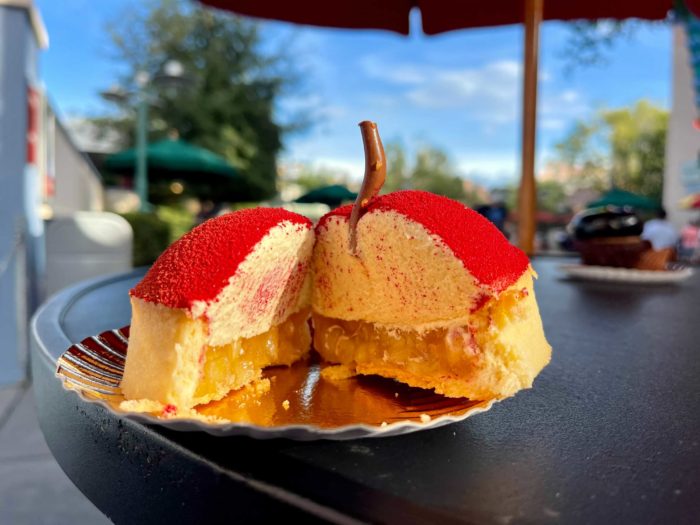 Our review: These are the fall flavors you're looking for, and we'll definitely get it again. The apple filling in the tart was tangy and sweet with a nice bite, not mushy like pie filling.
Halloween Lunch Box Tart
Chocolate-Hazelnut filled Lunch Box Tart frosted with Spooky Vanilla Icing, Halloween Sprinkles, and Candy Corn
($4.29, Woody's Lunch Box)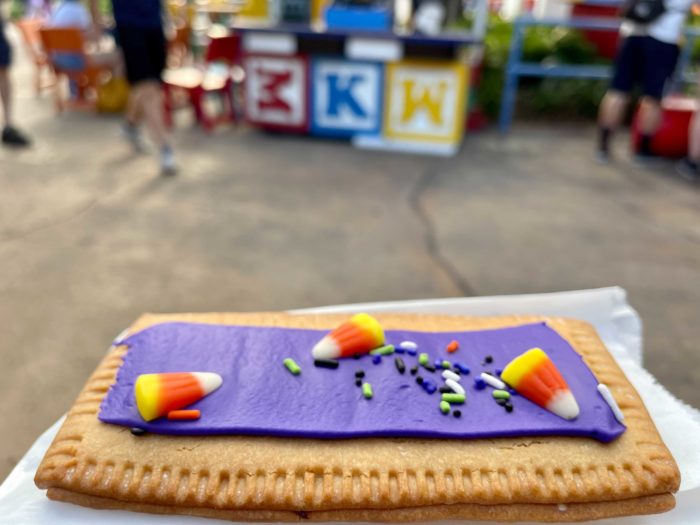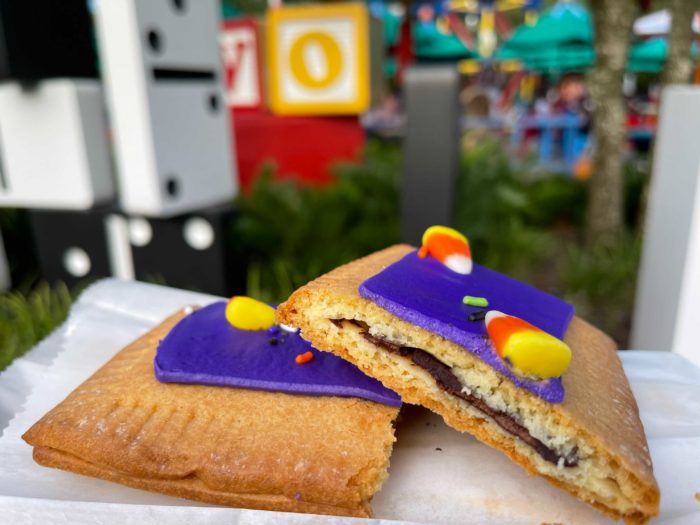 Our review: You can't go wrong with the lunch box tarts. The crust is like a freshly baked sugar cookie, and the filling is just enough to give it great flavor.
Pumpkin Spice Cookie
Pumpkin Spice Shortbread Cookie covered in White Chocolate
($3.99, Fairfax Fare and Catalina Eddie's)
Our review: It's a good cookie. Ultimately, it's just a cookie, though. It looks pretty, it's big enough to share, and the flavors aren't over-the top. This is a good treat to split for a family who just needs a little something more to make it to dinner.
Frozen Apple Cider
Frozen Apple Cider topped with Green Apple Boba Balls
($4.99, Backlot Express, ABC Commissary, PizzeRizzo, and Rosie's All-American Cafe)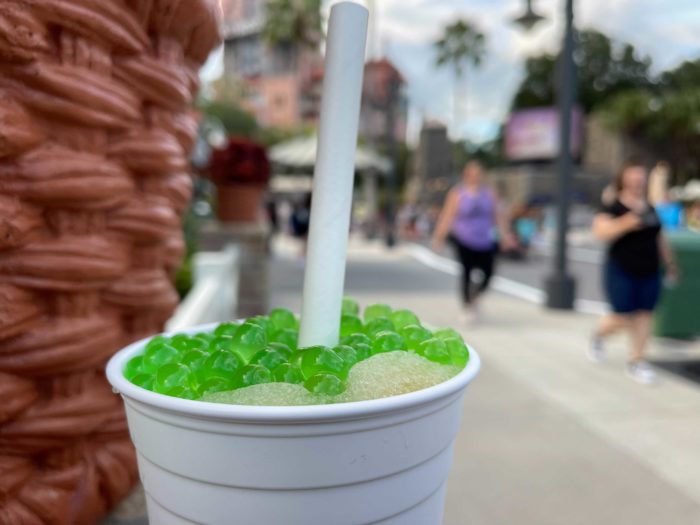 Our review: So simple, but just scrumptious. A perfect fall treat for Florida. It's cheaper this year than last because there's no glow cube included.
Witch's Hat Mousse
Whipped Blackberry Panna Cotta on Green Apple Mousse with Crispy Salted Caramel Pearls and Chocolate Shortbread Cookie
($5.49, Rosie's All-American Cafe)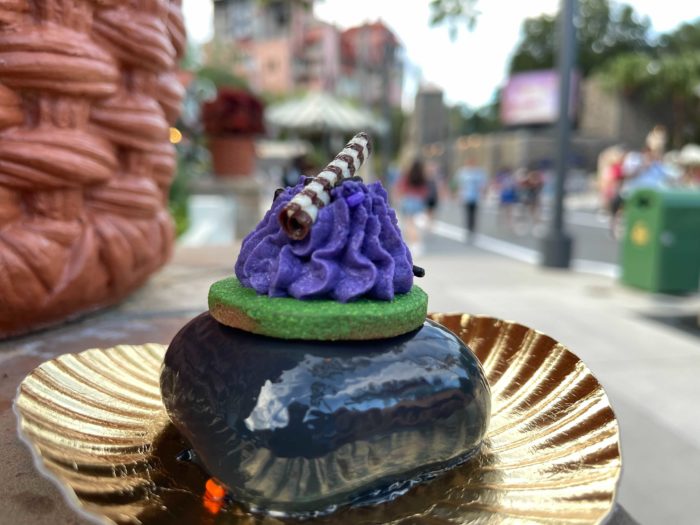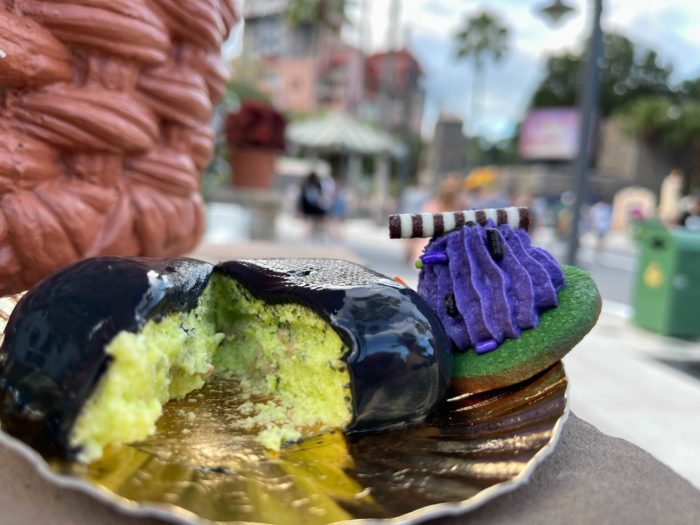 Our review: This is an affront to all desserts. The flavors are fine-isn, but the texture felt like you're a baby bird getting fed a pre-chewed dessert. Skip this one!
Spooky Ghost Cupcake
Fudge-Filled Chocolate Cupcake topped with Cookies 'n Cream Buttercream, Spooky Sprinkles, and Vanilla Meringue Ghost
($5.99, Backlot Express and Trolley Car Cafe)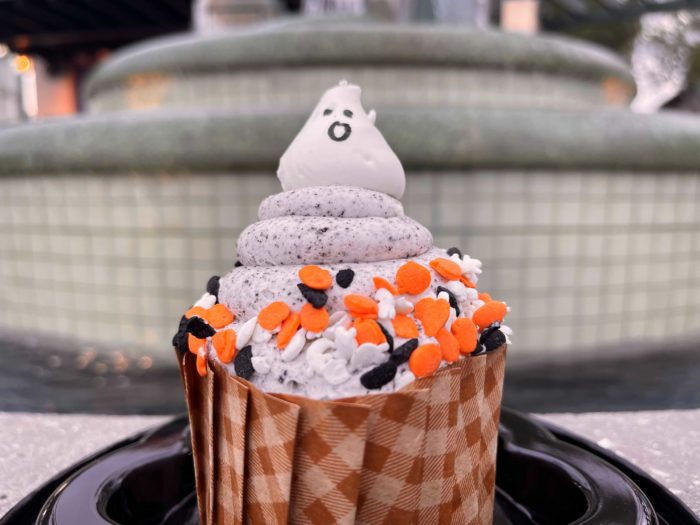 Our review: It's a ginormous chocolate cupcake with adorable icing. Not going win points for originality, but it is tasty. We got a container with a bag with our so you don't have to eat it all at once. It's something that you'll need to split or save.
Pumpkin Mousse
Milk Chocolate-Chai Mousse filled with Pumpkin Bread set atop a Chocolate Shortbread Cookie
($5.49, Trolley Car Cafe)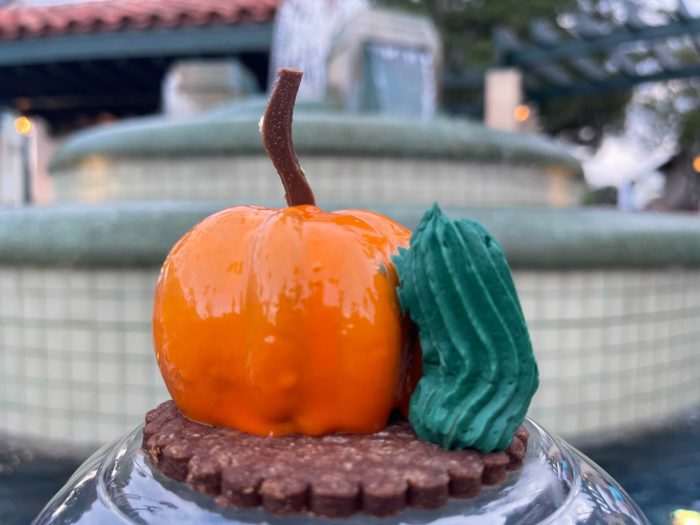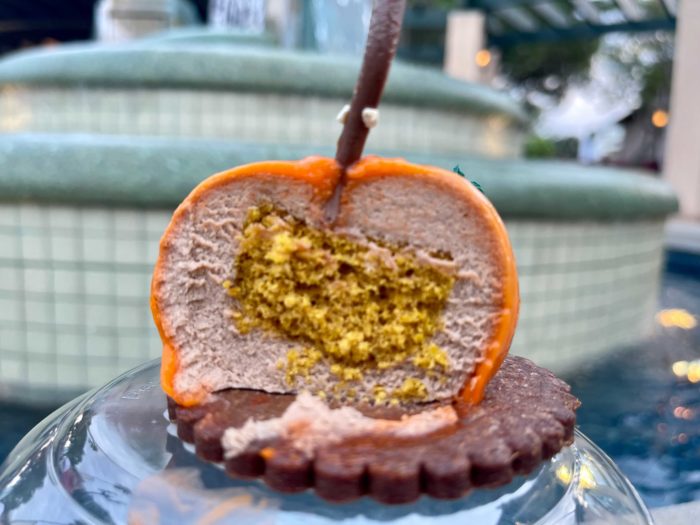 Our review: These are favorite fall flavors, and the texture and taste were great. If you're counting the days until the PSL appears at Starbucks, you'll want to grab this while you wait.
Do any of these treats tempt you? Let us know what you think in the comments.