Unique Disney Cruise Line Itineraries
If you've been on a Disney Cruise Line voyage, the odds are high that you've sailing in the Bahamas and visited Disney's private island, Castaway Cay. There are currently more than 300 DCL sailings available to book that ply these waters.
I'm always happy for a jaunt to Castaway Cay, but after a few visits, you might start to think, "Hey, I love Disney Cruising, but maybe it's time to mix it up a little."
Here's a look at some of the DCL routes that happen only once or twice a year, or even less frequently than that.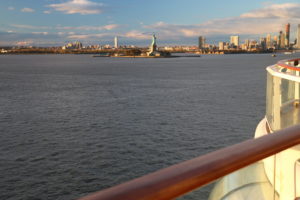 6-Night Canada and New England Cruise from New York (embarks October 10, 2022)
The Disney Magic is sailing out of New York City during fall 2022. Ports visited on this sailing include Bar Harbor, Maine; Saint John (New Brunswick, Canada); and Halifax (Nova Scotia, Canada).
This trip might be slightly past peak foliage, but there will still be some gloriously resplendent colors to see. Sailing out of New York is a breathtaking treat, with the ship passing by the Statue of Liberty and gliding under the Verrazzano Bridge. Pop on a sweater and sip Irish coffee on the deck and this is my personal idea of heaven.
As an added bonus, this is a Halloween on the High Seas sailing, so the ship will be dolled up with pumpkin decor and the characters will be special costumes.
5-Night (embarking August 2, 2023) or 9-Night (embarking July 24, 2023) Alaska Cruises from Vancouver
The Disney Wonder sails about 30 7-Night trips in Alaska each summer, but right now there is only 5-night and one 9-night Alaska sailing listed.
Why would you choose one of these sailings? The 5-nighter is perfect if you're short on time, or want to combine an ocean trip with some more comprehensive-land based exploration of the 49th state. The 5-night trip is also nice if you want a taste of Alaskan cruising, but don't have the budget for a full week.
The 9-nighter is Disney's only sailing that visits Sitka and Hubbard Glacier, giving guests a more comprehensive look at the state. If you have the time to invest in a longer trip, you'll have more opportunities for things like whale watching or other forms of nature exploration.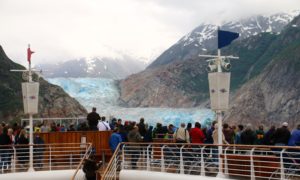 7-Night Bermuda and Eastern Caribbean Cruise from New York ending in San Juan (embarks Oct 31, 2022 – Halloween!)
This repositioning cruise on the Magic starts at one port (New York) and ends at another (San Juan, Puerto Rico). Since many guests prefer to start and end at the same location, repositioning trips like this one tend to quite affordable. This particular trip gives you the best of both worlds – a cozy city beginning that turns into a beachy vacation.
6-Night Caribbean Cruise from San Juan ending in Galveston on the Magic (embarking November 14, 2022)
This is another extremely affordable repositioning trip on the Magic. An oceanview stateroom for two adults is currently priced at well under $2,000. One of the port stops is St. Thomas, U.S. Virgin Islands, which is included in most U.S. cell phone plans, which means that you won't even have to spring for an international calling upgrade there.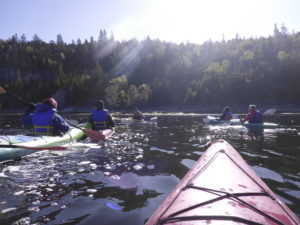 6-Night Western Caribbean Cruise from Galveston on the Magic (embarks Feb 6, 2023)
Want to check Mexico off your list of visited countries? This sailing of the Magic stops at Cozumel and Costa Maya.
4-Night Pacific Coast Cruise on the Wonder from San Diego ending in Vancouver (embarks May 11, 2023)
While DCL has many sailings that include Vancouver, this one of only a handful of DCL sailings that offer another British Columbia, Canada port – Victoria.
10-Night Southern Caribbean Cruise from Port Canaveral on the Fantasy (embarking July 13, 2023)
If the Fantasy is your favorite Disney ship, this is the longest sailing of that vessel. With port stops in Aruba, Bonaire, St. John's, and St. Thomas, you're getting the best of the Caribbean.
12-Night Westbound Transatlantic Cruise from Dover ending in New York on the Magic (embarks Sept 18, 2022) or 13-Night Eastbound Transatlantic Cruise from Miami ending in Barcelona on the Dream (embarks May 7, 2023)
The transatlantic crossings are typically the longest DCL sailings, with multiple consecutive sea days. And due to the timing, they are among the sailings least populated with children. If you are looking to RELAX, these are among the best ways to achieve that aim.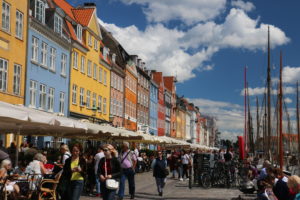 7-Night Norwegian Fjords Cruise from Dover on the Magic (embarks September 4, 2022)
The entirety of this cruise takes place in the Norwegian Fjords, making it a particularly good choice for guests prone to seasickness. When you're in the fjords, you're often just a few hundred yards from land, making the voyage particularly placid.
7-Night British Isles Cruise from Southampton on the Dream (embarks Sept 10, 2023)
9-Night Mediterranean with Greek Isles Cruise from Civitavecchia, Italy on the Magic (embarks June 27, 2022)
Have you put off traveling during the COVID era and are now ready to get back to some serious travel? This sailing leaves in just a few weeks, but it's not too late to book it. This itinerary includes Naples, Italy and Katakolon, Crete, Athens, Santorini, and Mykonos Greece. Blue water, ouzo, and lamb kebabs!
11-Night Northern Europe Cruise from Dover ending in Copenhagen on the Magic (embarks July 30, 2022)
Here's another one that's departing soon and still has availability. The repositioning of the ship keeps the price down on this "best of the north" sailing which includes Amsterdam, Oslo, and Copenhagen.
If you're interested in these sailings, or any other DCL voyage, the Touring Plans travel agents would be happy to provide you with a no-fee, no-obligation quote.
If you decide to stick with the tried and true Castaway Cay sailings – keep an eye out for the handful each year that make two port stops at Castaway Cay. Some coming up include April 10, 2023 on the Dream or June 19, August 19, or September 25 on the Magic. These trips give you twice the opportunity to sit in the sun enjoying Disney's perfectly groomed beaches. Our agents can help you book these sailings as well.