Walk-Around Characters of Galaxy's Edge
Part of the immersive nature of Galaxy's Edge comes from the interactions with the people of Black Spire. And while you won't see Darth Vader strolling around — in fact, many of the characters may fall in the "new" category for many Star Wars fans — there are enough walk-around characters to give a galactic vibe to the entire place.
Here's some photos of characters that we spotted during our time in Galaxy's Edge.
Rey: You can often find Rey, hero of Episodes VII through IX, around the entrance to the Rise of the Resistance ride in the Rebel Outpost.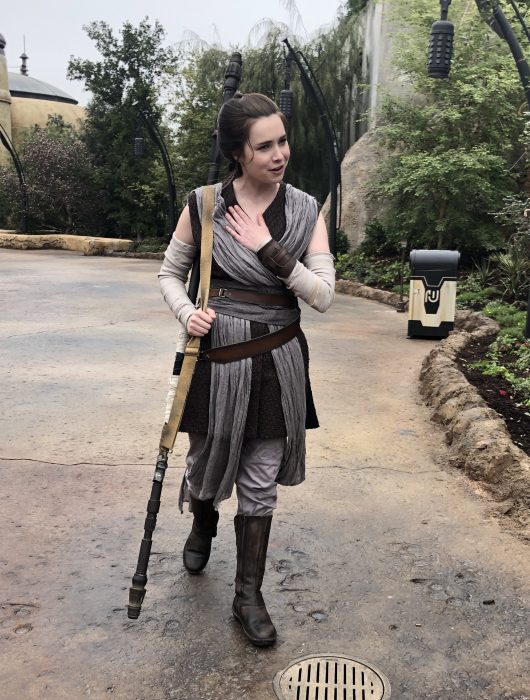 Kylo Ren: Look for Kylo near the First Order part of Galaxy's Edge. (Be careful–he has a temper!)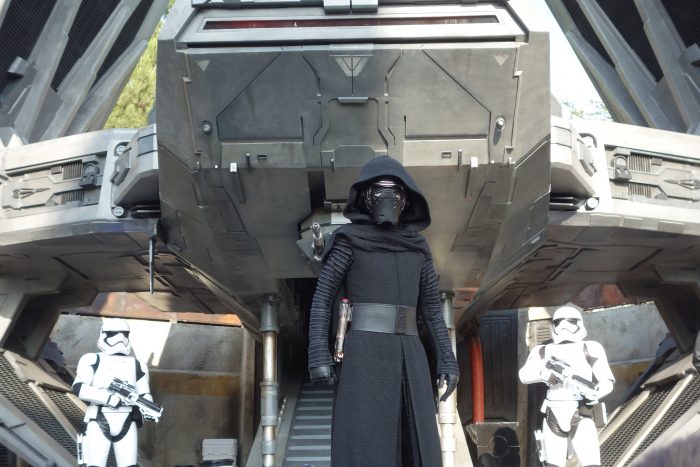 Stormtroopers: You never know where Stormtroopers will show up, and they have no problem interrogating people of all ages about their allegiance.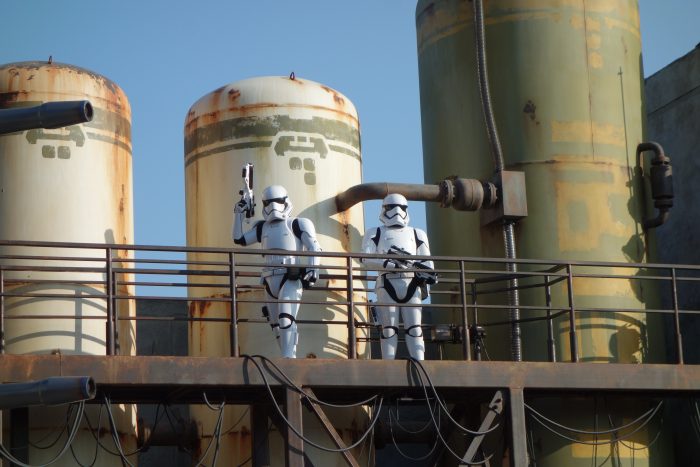 Vi Modari: Unless you're a pretty hardcore Star Wars fan, chances are Vi will be a new character for you to meet. In a nutshell, Vi is General Leia Organa's top spy for the Resistance, and she's on the run from the First Order. Don't be surprised if she comes up to you and asks for you to keep an eye out for Stormtroopers or to help with a distraction so she can get away.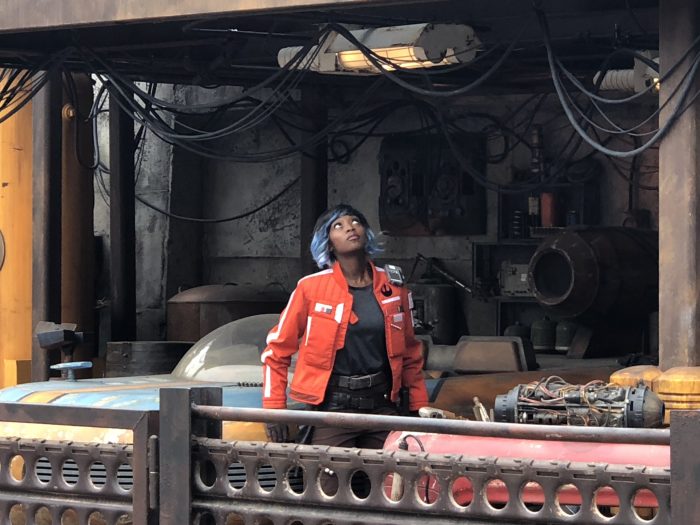 The good news for her is that it's really hard to see in those Stormtrooper helmets!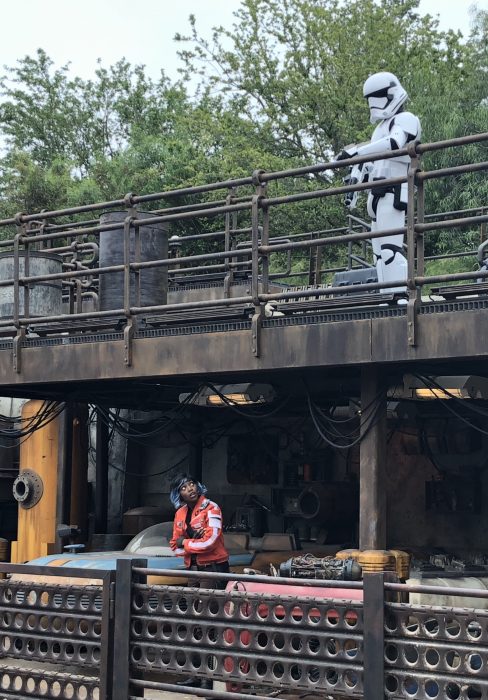 Chewbacca: Probably the most familiar of the Star Wars characters to appear in Galaxy's Edge, Chewie can be found keeping an eye on the Millennium Falcon or over in the Rebel Outpost.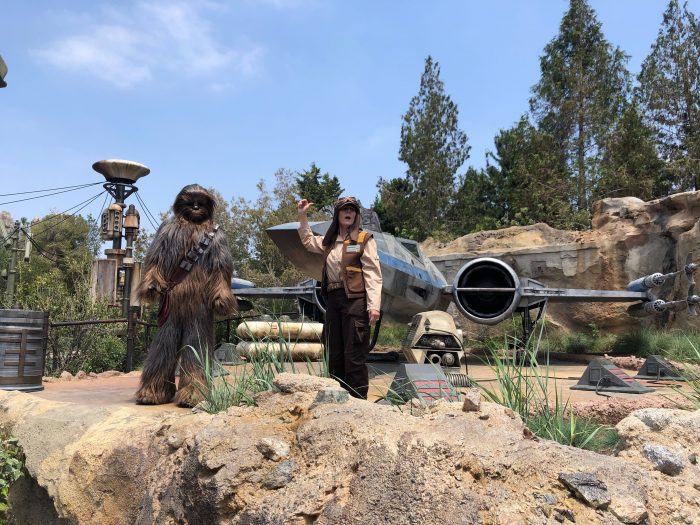 Citizens of Batuu: More than any other land in a Disney park, the Citizens of Batuu absolutely sell the authenticity of the experience by fully embracing their roles.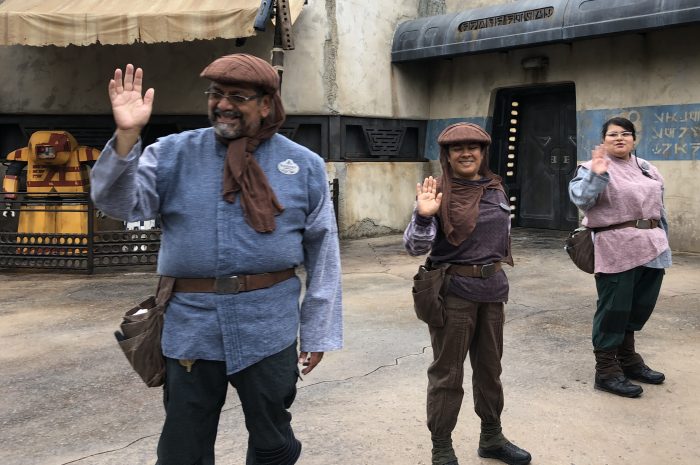 Who are you most excited to meet on your visits to Galaxy's Edge? Let us know in the comments.