What Do You Consider to Be a Good Disney World Hotel View?
Guests who opt to make a Walt Disney World hotel room request typically do so because they want to have a specific resort location or they want to have a specific view. While most folks agree that a good room location is one close to the resort's transportation or restaurants, there is more debate about what does or doesn't constitute a good room view. I was reminded of this when, during a stay at Disney's Boardwalk Villas resort, I posted the photo below, the view from my room, with the caption, "I won the resort view lottery during this trip." A friend replied, "It's colorful, but is a view of the kiddie play area a win?"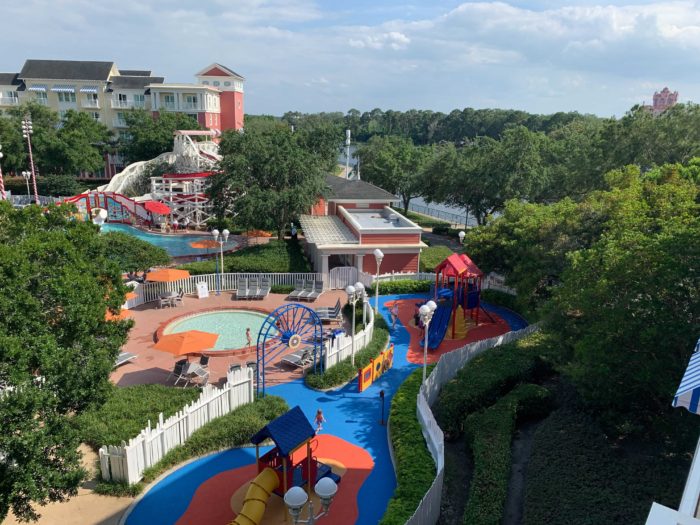 I responded, "As someone who has had a view overlooking the dumpsters at Wilderness Lodge more than once, I'm happy with what I got."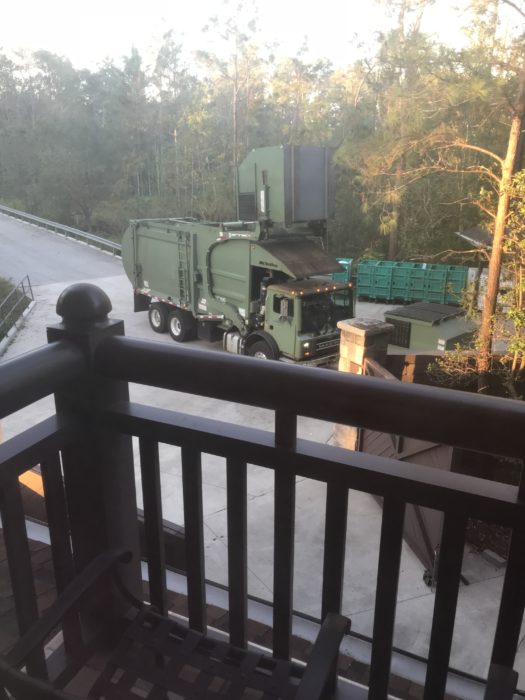 While a view of dumpster is unlikely to be anyone's preferred vacation vista, I later realized that what I initially perceived to be snark was probably just an expression of a different opinion about what constitutes a good hotel room view.
A classic example of this plays out at Bay Lake Tower and the Contemporary Resort. At these hotels, you have the option to select "standard view." "lake view," or "theme park view" when making your reservation. The most expensive choice is "theme park view" where you can see Space Mountain and Cinderella Castle off in the distance, as well having a seat from your balcony for the nightly fireworks show (during non-pandemic times). Sounds good, right? Well, maybe. But those fireworks are awfully loud and distracting if you're trying to get a baby to sleep at night. And that look at Magic Kingdom comes first with a giant foreground filled with acres of parking lot. On the other hand, the lake view rooms overlook placid waters and gentle boat traffic – a more relaxing and restful view for many, with the bonus of a lower price.
At other Disney resorts, water views, which can include pools, lakes, or rivers, are more expensive than garden views, which might be forested areas. If you want a peaceful scene, woodland might be better than kids playing Marco Polo all afternoon.
Some guests have strong opinions about their room "view" at the value and moderate resorts, but, for me, that discussion is moot. These hotels don't have a balcony or patio from which you can view the surroundings. And as a woman who often travels to Walt Disney World alone, I keep my curtains drawn whenever I'm in the room, making whatever view I have invisible.
When you think of a great view at Walt Disney World, what are you picturing?
The Magic Kingdom castle
A sandy, beach-like area
The resort feature pool
The resort quiet pool
Spaceship Earth
Tower of Terror
A forested area
Something else
Let us know what you think.
And remember, no matter what your preferences are, remember that TouringPlans offers a tool that allows you to see the view from every hotel room on Disney World property. You can use it to request a view that right for your personal preferences.