Best Walt Disney World Restaurants with a View!
TouringPlans is pleased to welcome guest author Ted Wioncek III.
Walt Disney World dining offers your palate a culinary experience. But did you know that it can be a treat for the eyes, as well? That is, if you know where to go! Here's our top ten list of the best Walt Disney World restaurants… with a view! (Note: Some restaurants may have limited availability or closures due to COVID-19 restrictions.)
California Grill (Disney's Contemporary Resort)
What could be better than taking a break from park hopping to indulge in some of California's finest grub? What if we threw in an idyllic view of the Seven Seas Lagoon and Magic Kingdom Theme Park to boot? This is one of the best (if not the best) locations to catch the much beloved Happily Ever After Fireworks Show (once it returns from its temporary hiatus), and the food is a work of art as well!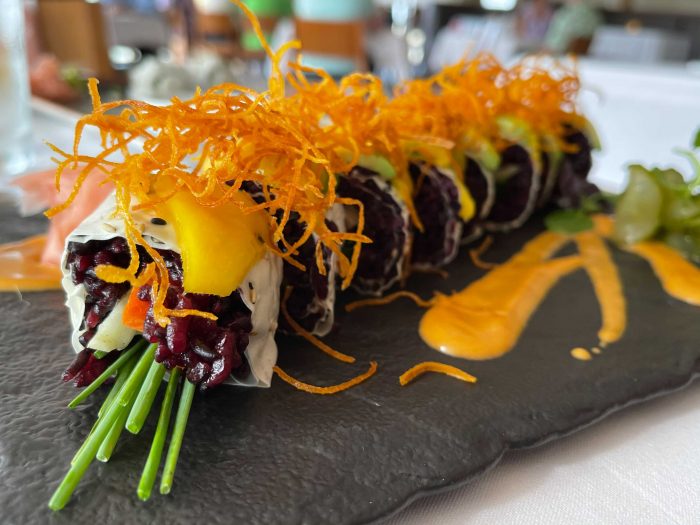 Sanaa (Disney's Animal Kingdom Lodge Resort)
Now, hang on to your hats because this one can be a bit… wild. Saana invites you to partake in the art of African cooking with Indian flavors while you observe African wildlife traipsing throughout the stunning Sunset Savanna.
Narcoossee's (Disney's Grand Floridian Resort & Spa)
In search of the swankiest signature dining experience on property? Narcoossee's at the Grand Floridian Resort & Spa has you covered. This waterfront setting showcases coastal cuisine with spectacular panoramic views. HINT: Be sure to request a window seat!
Spice Road Table (EPCOT – World Showcase)
Inspired by outdoor cafés from the Moroccan seaside, this quaint and scenic dining area showcases Mediterranean-inspired dishes, such as spicy shrimp, fried calamari, naan spreads, and more! The food is relatively inexpensive and the picturesque view of the World Showcase Lagoon is FREE!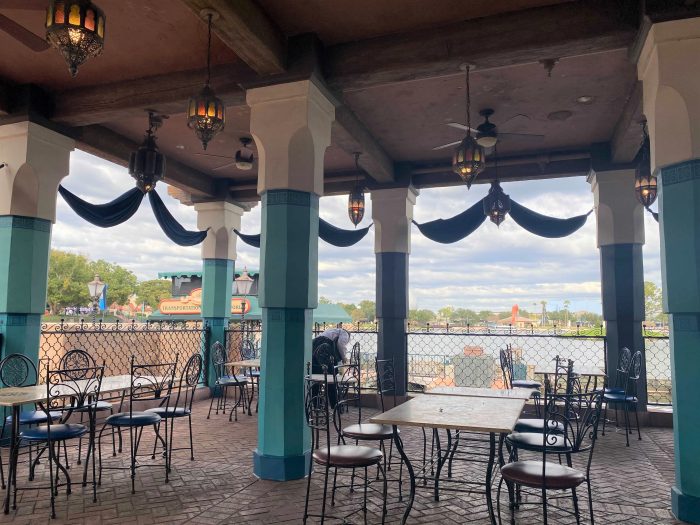 Flame Tree Barbecue (Disney's Animal Kingdom Theme Park)
Disney's Animal Kingdom Theme Park is without a doubt one of the most immersive theme parks in the world. Discovery Island, home to Flame Tree Barbecue, offers a beautiful blend of unique food and breathtaking views. So, grab some St. Louis Ribs or Smokehouse Chicken Salad and head off to the back patio where you can snag a view of the rippling water or the menacing Expedition Everest in the far-off distance.
The Boathouse (Disney Springs)
The Boathouse, featuring a mouthwatering menu, is one of Orlando's crown jewels. This maritime-themed restaurant presents guests with waterfront dining and blissful views of the Florida sunset. In addition to stunning vistas of Lake Buena Vista, you'll catch a glimpse of passing vintage Amphicars, the amphibious vehicles that drive on both land and water.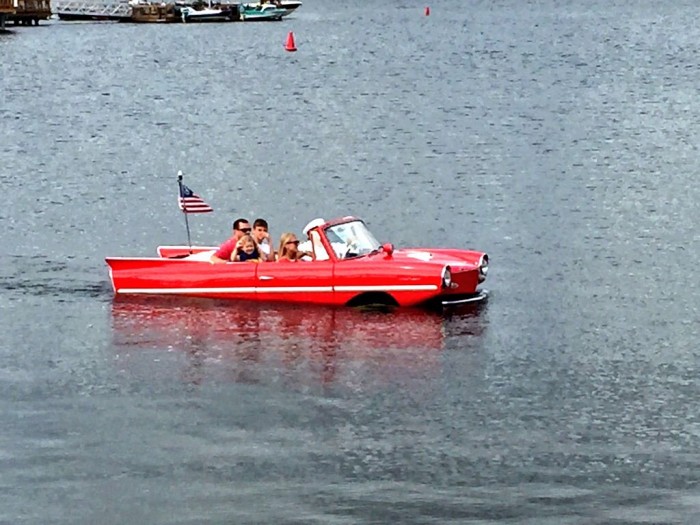 Coral Reef Restaurant (Epcot – Future World)
Sea Turtles and Scuba Divers and Sharks, Oh My! This one-of-a-kind restaurant makes a huge splash with its panoramic windows, offering each and every table an up-close view into the underwater world of The Seas with Nemo & Friends.
This floating fortress has been renovated into a modern venue showcasing 3 floors of breezy dining spaces, bars and outdoor terraces. While it presents a similar view to that of The Boathouse, it is the only restaurant in Disney Springs that offers rooftop-level, waterfront seating!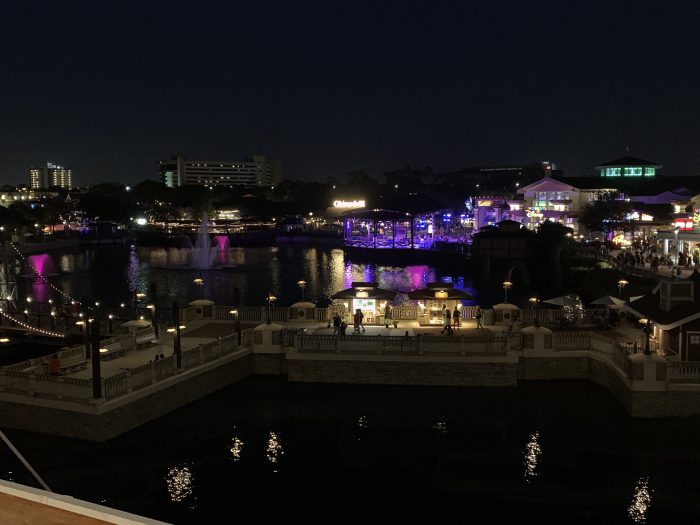 Here, you can chow down on some authentic Japanese cuisine while setting your sights on the World Showcase Lagoon. Though this location doesn't give guests a close encounter with the Lagoon, due to Harmonious' reliance on water effects and Florida's tendency to attract high winds, this may prove to be a highly sought-after spot in time.
10. Casey's Corner
Ah, this one is a bit of a curve ball… get it?!?! While there are no lagoons, safaris, water features, or fish to be found here, this fan-favorite quick service hot-spot features outdoor seating on the edge of Main Street, USA. Time your table just right and you may land a seat for the Happily Ever After fireworks show or a glimpse of a character caravan!
 And there you have it, our top 10 Best Walt Disney World Restaurants with a View! Did your favorite dining location make it onto this list? Which one did we forget? Be sure to leave a comment and share!
Ted Wioncek III is a Walt Disney World Annual Passholdin'-D23 lovin'-DVC card carryin'-Theme Park Journalist, whose work has garnered him a reputation as a "master in storytelling." He specializes in theatrical review, food critique, travel planning, and double-blind Dole Whip taste testing. Ted lives in sunny Florida with his beautiful wife, Kimberly, and their adorable rescue beagle, affectionately named, Professor Indiana Bones. You can contact him at TheRealTraderTed@gmail.com.