Why Make A Disney World Hotel Room Request?
Since 2015, Touring Plans has offered a nifty feature – automatic room requests. Just tell us what type of room you want, and we'll contact your Disney World hotel for you to make the request. While request fulfillment is not guaranteed, we've had an amazing success rate at getting users the room location they want at WDW hotels.
So, since it's easy and it works, everyone should make a room request, right? Well, as with most things Disney, the answer is, "It depends."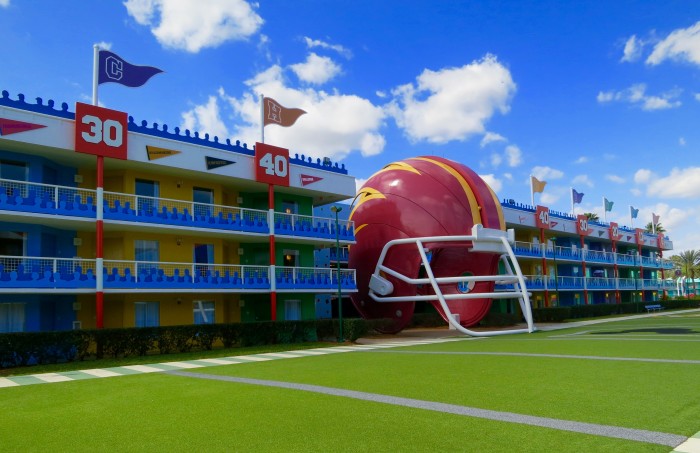 Personally, I rarely make a room request. As a researcher of all things Disney, I like the experience of being placed in unfamiliar resort locations. I like seeing what the "bad" rooms are really like. To me, as a frequent short-stay solo visitor, I have rarely encountered a room that made a significant negative impact on me. But if you're an infrequent Disney visitor on site for an extended stay, your room location might have an outsized influence on your vacation enjoyment.
Here are some things to think about as you decide whether to submit a room request for your Disney World hotel stay.
How large is my hotel?
There is a wide variation in the physical footprint of the Disney World hotels. If you're staying at the Contemporary, the very farthest Garden Wing room is just .16 miles from food at the main building, as the crow flies. If you're bunking at the Caribbean Beach resort, the distance from the farthest room to food at the main building is about half a mile as the crow flies, and unless you're sporting a jetpack, your actual walking distance will be longer still.
A resort hike of any distance can seem too long if you've been on your feet in the parks for the past 10 hours. Compound that with 90+ degree temperatures when you're carrying a 30-pound preschooler and you'll understand that a third of a mile can be a substantial undertaking.
The larger the hotel, the more likely it is that you'll want to make a room request.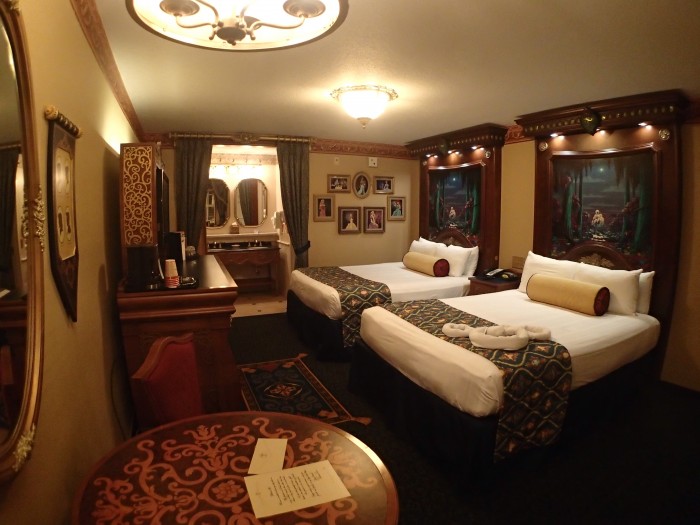 What have I paid for?
Disney likes to find ways to charge a bit extra for little perks like a better view or shorter walk. For example at Disney's Pop Century resort, a hotel with a relatively uncomplicated price structure, you can reserve a "standard" room, a "standard pool view" room, a "preferred" room, or a "preferred pool view" room, all offered at different price points. (You can see which rooms are which using our Room Finder Tool.)
Understand that making a request for a room type you haven't paid for is likely to result in frustration. However, even within a particular category, there may be better or worse locations.
Also note that there may be few options with some categories of specialty rooms. For example, the princess-themed Royal rooms at Port Orleans Riverside are only located in the cluster of buildings most distant from the food court. No amount of asking for a princess room near the main reception center will make that happen.
If you've purchased certain room types, then there may be no need to make a further request.
Am I traveling with someone very young, very old, or with mobility issues?
If you have a true medical need for a particular location, be sure to let your resort know about this in advance. Medical requests are given priority.
But you should also be aware of whether your toddler will be tempted to run down long hallways or be overly enthralled with pushing elevator buttons. Maybe a room in shorter wing or the first floor will mitigate small issues before they become large frustrations?
Will your ECV-bound aunt not want to use up battery life making a long haul to her room? Are stairs a problem? Does this mean that a room close to the elevator will be helpful?
The characteristics of your traveling party may make a particular location more or less impactful on your vacation.
Is absolute quiet a must for me?
I tend toward being a light sleeper. On the rare occasion when I sleep in, I'll easily be woken by the sound of footsteps or light chatter in the hallway. If this is you, you may want to request a room at the far end of a hall, away from other guests accessing the entry or elevator. Similarly, light sleepers will want to avoid rooms facing pools. Guests who plan to nap during the day will particularly want to avoid facing main feature pools, which often have noisy dance parties during the afternoon.
Will I be spending lots of time in my room?
If you're in theme park commando mode, returning to the room only to sleep and shower, then your room location is less likely to matter.
If you'll be avoiding the parks, spending lots of relaxation time in the room, then a particular view of water or woods may make for a more enjoyable vacation than staring at a parking lot.

Additionally, be aware that the value and moderate resorts typically do not have balconies where you can enjoy the view while you sip your morning coffee or work the Times crossword while your baby naps. You can request a view of the pools at the All-Star resorts, for example, but the impact of that view on your vacation enjoyment is likely to be minimal because you'll only see it for the brief moments when you're entering/leaving your room.
What mode of transportation will I be using at Walt Disney World?
If you'll have access to a personal auto, then the location of your room may not be much of an issue — you'll just drive wherever you're going. Indeed, if you have your own car, a theoretically less desirable spot near a parking lot may be most appealing to you. If you'll be pushing a large double stroller, then maybe a first-floor situation where you're not constantly squeezing into elevators may appeal.
Are there any special circumstances for my vacation?
Will you be honeymooning? Is your baby in a colicky phase? Is it your first visit? Will you be participating in a runDisney event? These situations and more may impact your desire to be closer or farther away from the main part of your hotel.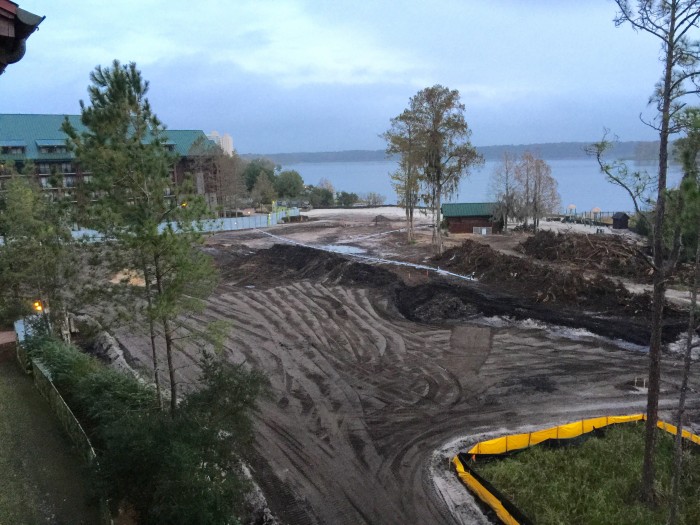 During one visit in which I was running in a WDW half marathon, I stayed at the Wilderness Lodge Villas. My room was on the top floor, the very last one at the end of a long hallway, facing the woods. This was an excellent location for my sleep purposes; it was dead silent when I needed to get to bed at 7:00 p.m. for a 2:30 a.m. wake up. This was a miserable location after the race, when all I wanted to do was slip into a hot bath and the long hallway felt like torture. If you are going to make a room request, think about all the implications of your choice.
Where will I be eating?
At some resorts, there are numerous nearby dining venues, not just the ones associated with the hotel itself. For example, depending on your room location at Disney's Saratoga Springs resort, many of the dining options at Disney Springs will be as close as the hotel's own restaurants. A similar situation exists at the Epcot area resorts. If you're staying at the Beach Club or Boardwalk and plan to do most of your evening dining at Epcot (my family's typical touring style), you may find the more Epcot-proximate areas of the hotel to be more appealing. See: Which Disney World Resorts Are Best for Convenient Dining?
Is there anything unusual going on at your hotel?
During a stay at the Wilderness Lodge resort, I encountered significant construction (we had been advised about this). Many people would want to avoid this view, and thus might request a room facing away from the demolition. However, a family with young boys in the cars-and-trucks-fascination phase might enjoy seeing this out their window.
Other types of events meriting a room request might include interest in a view of the race at a hotel along the Disney marathon route, or a view of a particular type of holiday decoration.
Do you usually make a Disney resort room request? What motivates your decision? Have you encountered particularly good or bad luck with room requests? Let us know in the comments below.
Originally published April 2016. Updated July 2023.