What I Love! A Friend to All
Today's What I Love post shows even the best laid (touring) plans take unexpected and often delightful turns! Our subscriber, Amy (Liner name FishAreFriends) wrote: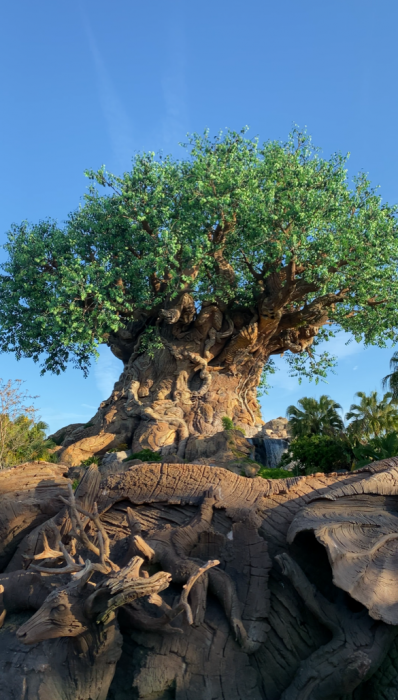 I love the magic of discovering new interests at Walt Disney World.  Even with hours of planning before our trips, my family always manages to serendipitously stumble on a new experience!  One of my favorite experiences is finding the Wilderness Explorers in Disney's Animal Kingdom on our second trip as a family.
On our June 2018 trip, we came through the gates of Animal Kingdom with a solid Touring Plan for our second day in that park.  On our way in, we stumbled upon the Wilderness Explorers hut and my then 6 year old son, Colin, knew this is how we needed to spend the day.  So, we completely changed our plan and went on an amazing adventure that ended 6 hours later with 20 new badges!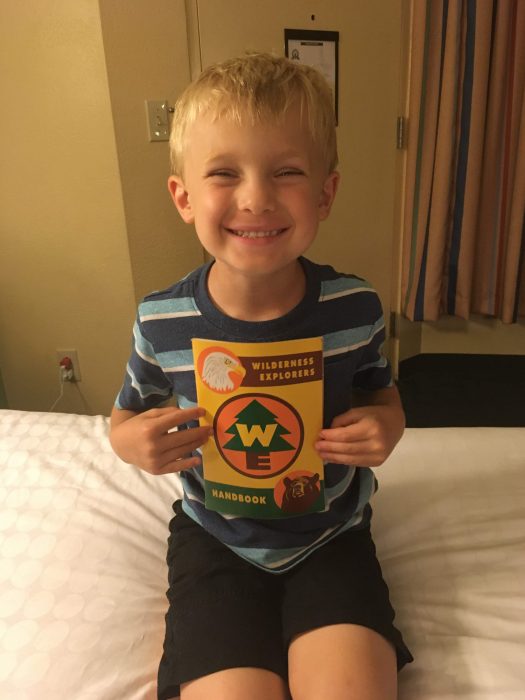 My son met Cast Members from India, the Philippines, and Tanzania and had in-depth conversations with them about their home countries.  We went on Kilimanjaro Safaris, saw exotic birds on the Gorilla Falls Exploration Trail, and visited the veterinary staff at Rafiki's Planet Watch.  He learned about the Himalayas and the legend of the Yeti and he grilled the Cast Members about dinosaurs.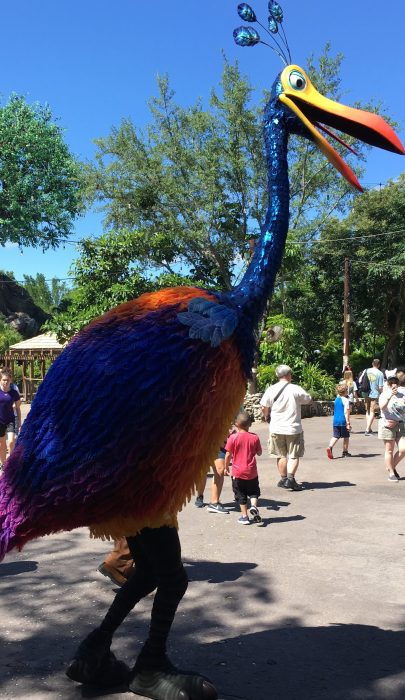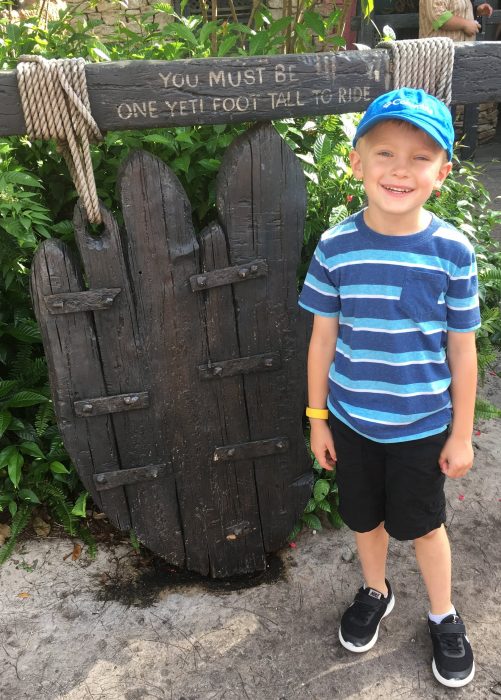 When we returned home, Colin needed more information on all of these topics.  We've watched documentaries about the Himalayas and the Yeti, Googled countries and cultures, and borrowed tons of library books on animals.  Finding the Wilderness Explorers that day is an adventure that's lasted for years!
Thank you to the entire FishAreFriends Liner family for this awesome memory and homeschooling idea!
If you haven't had a chance to send in your memory and photos, please submit them to christina@touringplans.com and we will include you in this series.