What I Love! A Mouse, a Princess, and a Dwarf Walk Into a Park…
Today's What I Love includes fun pictures and memories from three members of our wonderful Liner community!
Wendy & Alan O
Liners Alan and Wendy O sent in these fun shots from their July, 2019 trip which they describe as their best trip so far! Wendy has a spectacular Disney wardrobe and equally great taste in snacks!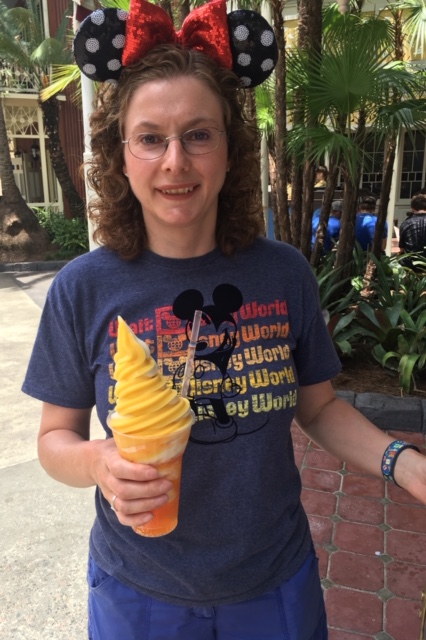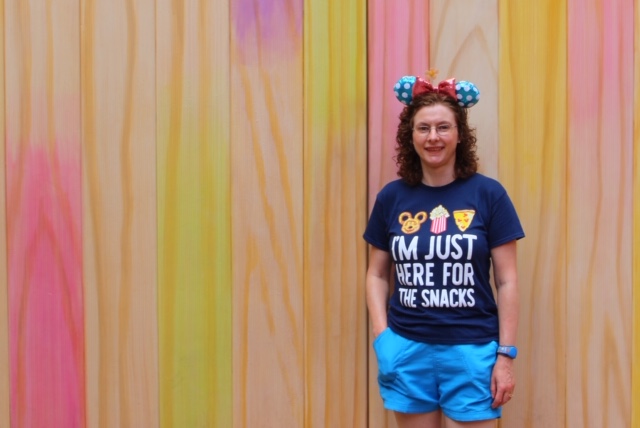 Amanda & Princess Elaine (Liner Gogonzogo)
Amanda writes-Last summer we went to Walt Disney World as a family for the first time.  I have 4 sons and 1 daughter, so of course I made plans for her to go to the Bibbidi Bobbidi Boutique location inside the Magic Kingdom! We had a 8 a.m. appointment and this photo is Elaine, 7, running down Main Street on the way to Cinderella Castle. Main Street was empty! I joked she was a reverse Cinderella.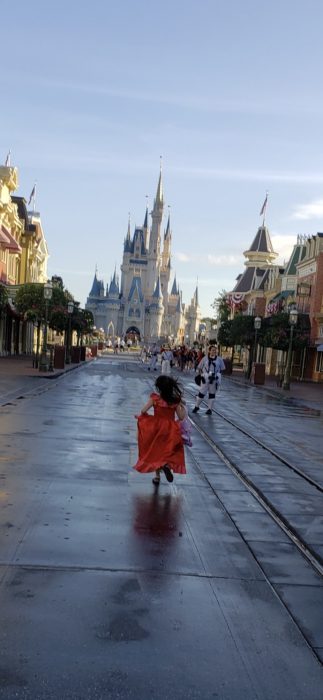 The second photo is Elaine after her makeover with her Fairy Godmother-In-Training. Such a special day!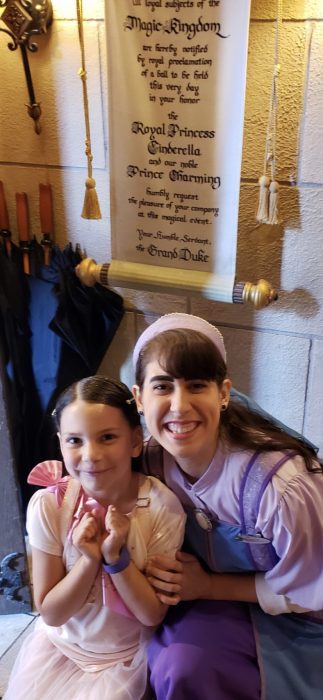 Mandy and Caden Dwarf (Liner Mooleficent)
Mandy writes –This is a picture of my 8-year-old, Caden, on his first Seven Dwarfs Mine Train ride and he loved it! We planned to head straight to the Mine Train at rope drop but the ride was down. I kept trying to change our FastPasses hoping that one would open up and my persistence paid off! Caden hadn't been on any roller coasters until this trip and we just love that the camera captured the perfect moment of his joy and me looking over to see his reaction. It brings me to tears just writing about it now. Thank you for all you guys do at TouringPlans to help us plan an awesome trip. While heartbroken that our spring break trip is cancelled we're so grateful to have had a wonderful trip last December.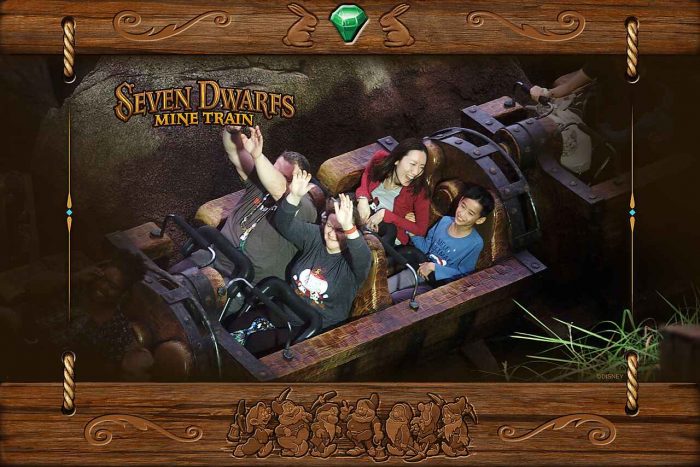 Thank you for reading and submitting your own What I Love memories. If you haven't already done so, please send us your pictures and tell us a bit about what you love and we will feature you here on the blog! Christina@touringplans.com