What I Love! Princess Smooches
We can all agree that Walt Disney World is fantastic as a childless adult…the long meals, the drinks, maybe a Senses Spa visit or two, and lots of naps! Disney World with kids usually involves way fewer drinks, far more quick-service bites, and a sadly low number of spa visits, but these are often the trips that provide the very best memories.
Our post today is an example of how little ones often spark the best magic when visiting the House of Mouse. This post comes to us from Liner Helena and her sweet family..
We took our four children to Walt Disney World for the first time last September, right when the hurricane was coming through! Because of the hurricane threat, ride wait times were practically non existent. Although the whole trip was amazing, there are a few moments that will always remain precious to our family. 
Firstly, almost every princess we met kissed our 2 year old!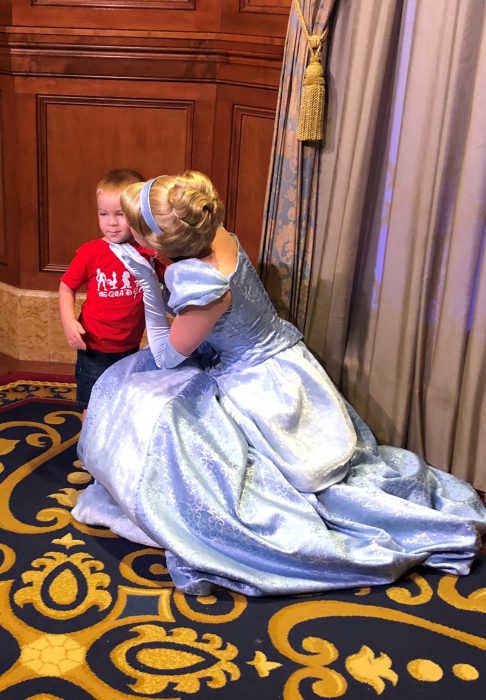 This picture is three of our kiddos and my niece waiting outside "It's a Small World" because our 2-year-old, who is obsessed with closing doors, had to hold the exit gate for the 537 people exiting the ride so he could then close the gate.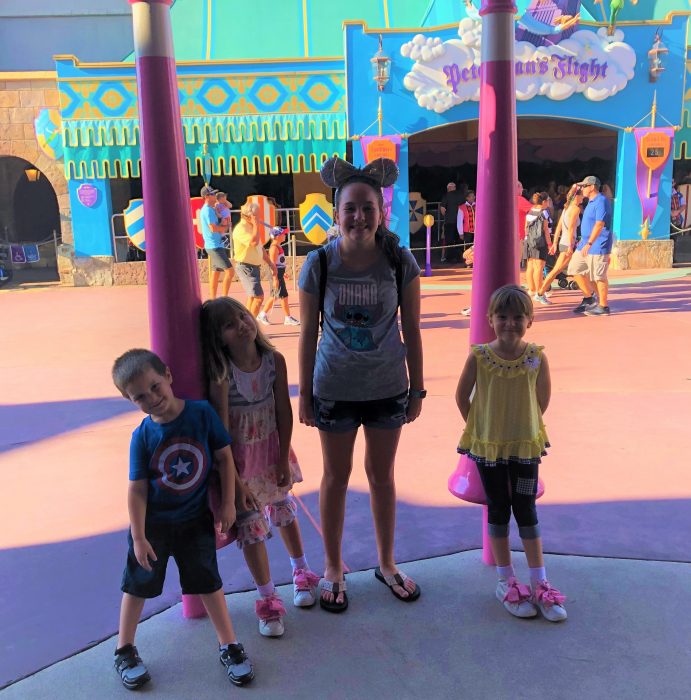 My hubby's favorite character is Gaston. Because he's a great dad and husband, he patiently followed us around all day for 6 straight days and did everything I had planned without complaint. His one request was a picture with Gaston but this statue was best we could do.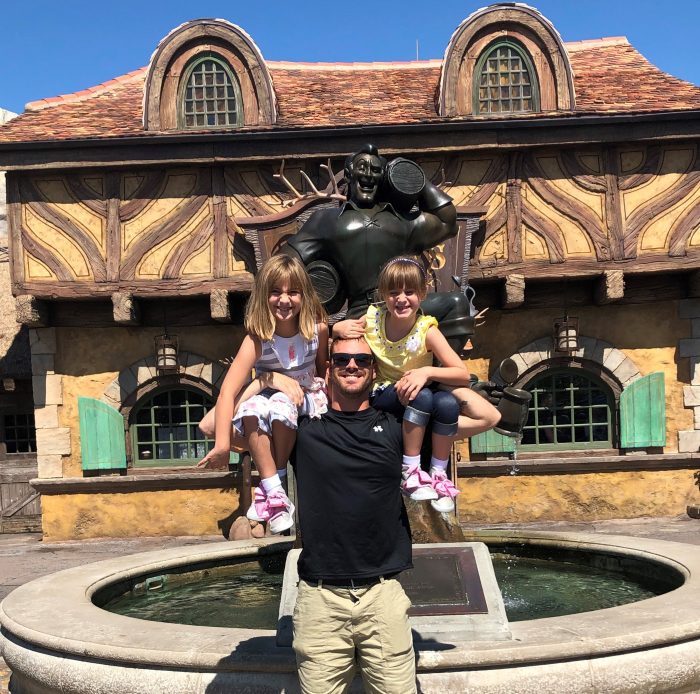 Finally, our 4 year old would not talk to any princess, not one, the whole time we were there. Merida heard us say that and she took at least 10 minutes talking to him and telling him all about how "she wasn't like all the other princesses" and showed him her bow. In the end she won him over and convinced him to take a picture with her.
Our trip was awesome and we can't wait for the next one!
We can't wait to see pictures from your next visit either, Helena! Thank you for sharing with us.
If you haven't had a chance to send in your memory and photos, please submit them to christina@touringplans.com and we will include you in this series.