What I Love! Chewie's Travels
We've covered an awesome action pose, a funny photo bomb, beastly pals, adorable toys, one BOP, and a flamboyance of fun! (Extra credit to any Liner who knows what group of animals is called a flamboyance!)
Today's post comes to us from Liner PadreMouse
Being a child of the seventies, my friends and I spent many afternoons riding our speeders (bikes) around the neighborhood fighting the Empire.  So, Star Wars and I grew up together.  When my wife and I started a family, our love for Star Wars transferred to them.  When Galaxy's Edge was announced we couldn't wait to see what Walt Disney World had to offer.  In October 2019, we made our pilgrimage to Black Spire.  The trip was incredible, and one of the highlights was that I took my 1977 Chewbacca action figure on the journey.  When I showed my Chewie to Chewbacca he was thrilled!  He motioned with his hands that the figure was from "way back" and gave me a strong Wookiee hug.  The highlight of our trip was taking my Chewie onto the Millennium Falcon.  The Falcon was everything I thought it would be and the experience felt like a dream.  I got a little misty eyed a few times during this trip and I truly felt that Chewie and I were home.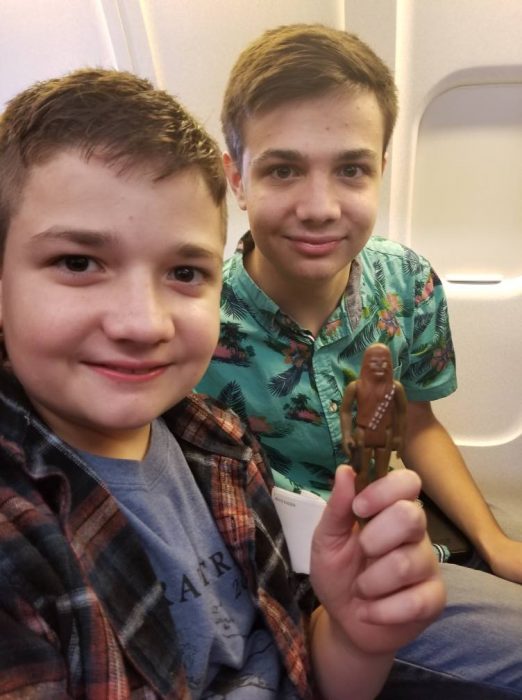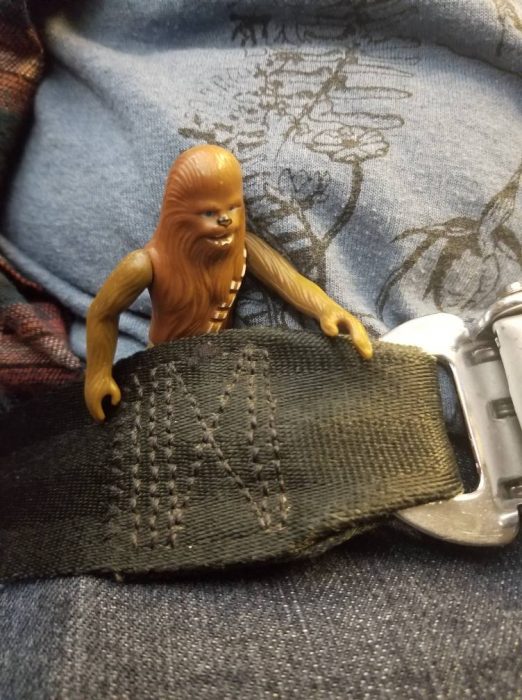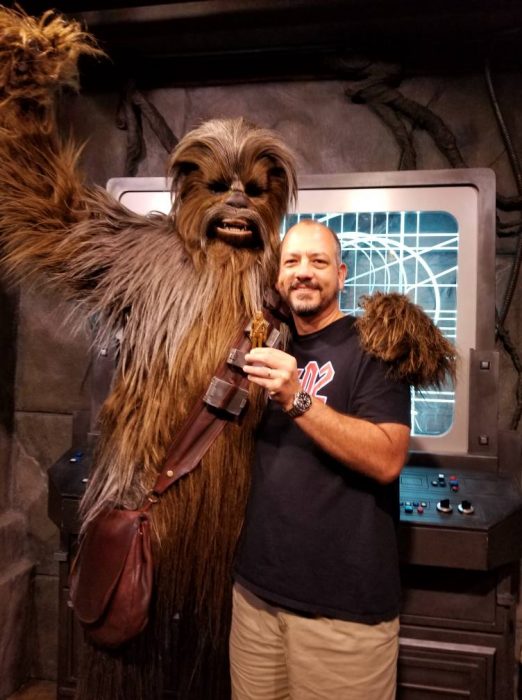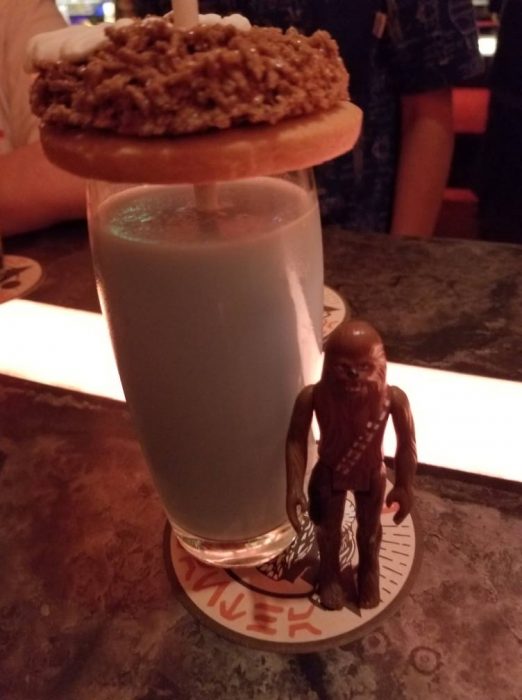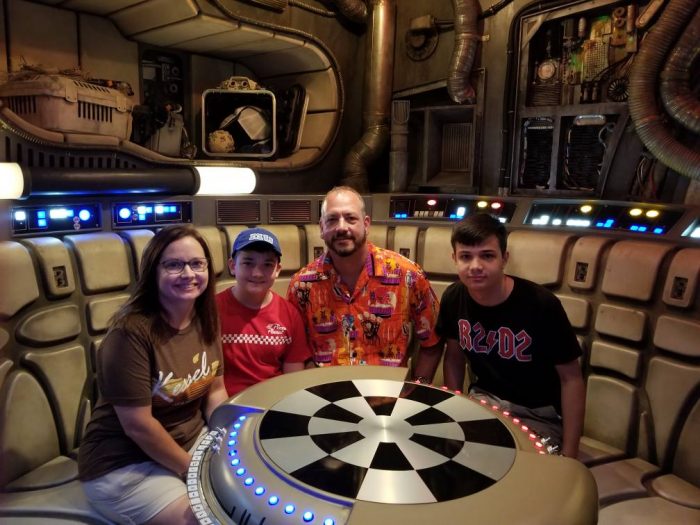 This Liner story is the best example of Disney magic and we're so thankful to Liner PadreMouse and family for sharing it with us.
If you haven't had a chance to send in your memory and photos, please submit them to christina@touringplans.com and we will include you in this series.