What I Love! Janet's Extended Family Trip
Welcome to the What I Love series where we share favorite Walt Disney World memories and photos from our Liners (Lines app subscribers) and TouringPlans Staff. We've already had some fantastic submissions this week and we will continue to post one each day, so stay tuned!
Our next post in the series comes from Janet (Liner name jab.andPixieDust). Janet said:
One of my best Walt Disney World memories is an extended family trip a few summers ago. We squeezed into three Art of Animation Cars suites and had a blast the whole trip! We even had two members in scooters. Here we are on Kilimanjaro Safaris!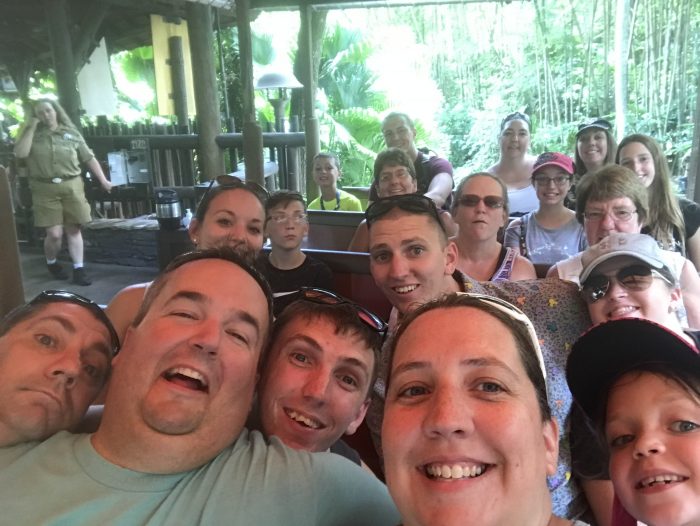 There isn't much we love more than a family selfie! We hope you all make it back down again soon. Thank you for sharing your fun memory with us, Janet!
If you haven't had a chance to send in your memory and photo, please submit both to christina@touringplans.com and we will post it here.