Where Can You Find Santa Claus at Walt Disney World?
He's the man of the hour, Santa Claus, and for the first time ever, he is appearing in all four Walt Disney World theme parks. This year Santa is making the rounds during physically distant character cavalcade-style appearances in each of the four parks. Each appearance is styled and themed to each specific park. These themed appearances showcase just how timeless and special the spirit of Santa Claus is, and the uniqueness of each park.
At Magic Kingdom, Santa appears on how incredible rooftoop-style float led by prancing reindeer. This float is from Mickey's Very Merry Christmas Parade and it is a treat to see it multiple times a day parading through Magic Kingdom. If you want to be sure to see Santa's cavalcade, read our tips for viewing the character cavalcades at Magic Kingdom.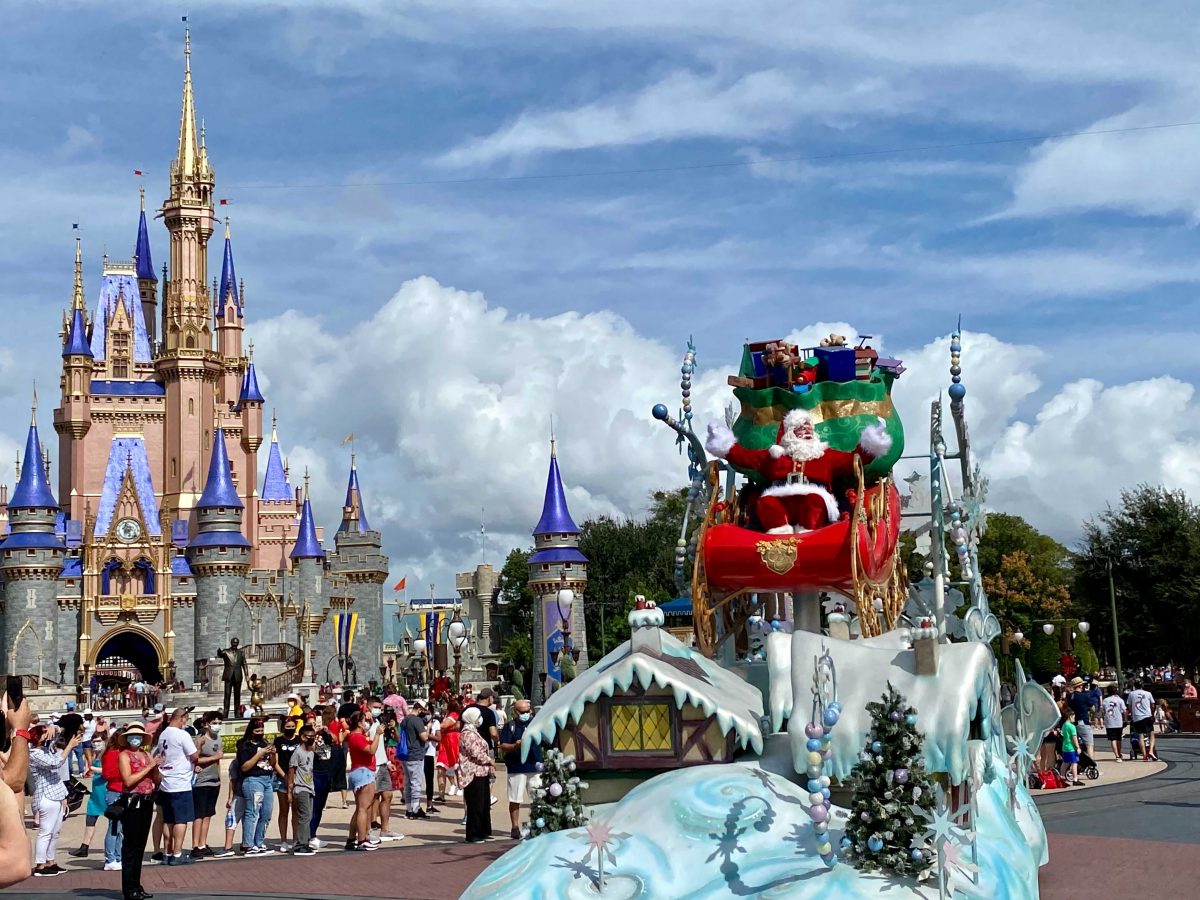 At EPCOT a new character cavalcade featuring Santa debuted yesterday. This appearance of Santa Claus is very worldly and sophisticated. It is the most refined appearance of the four parks. Santa is in a horse-drawn carriage adorned with Old World toys and decorations. The other character cavalcades at EPCOT have been given a holiday makeover too, with Mickey and Minnie in wintery sweaters and other special touches.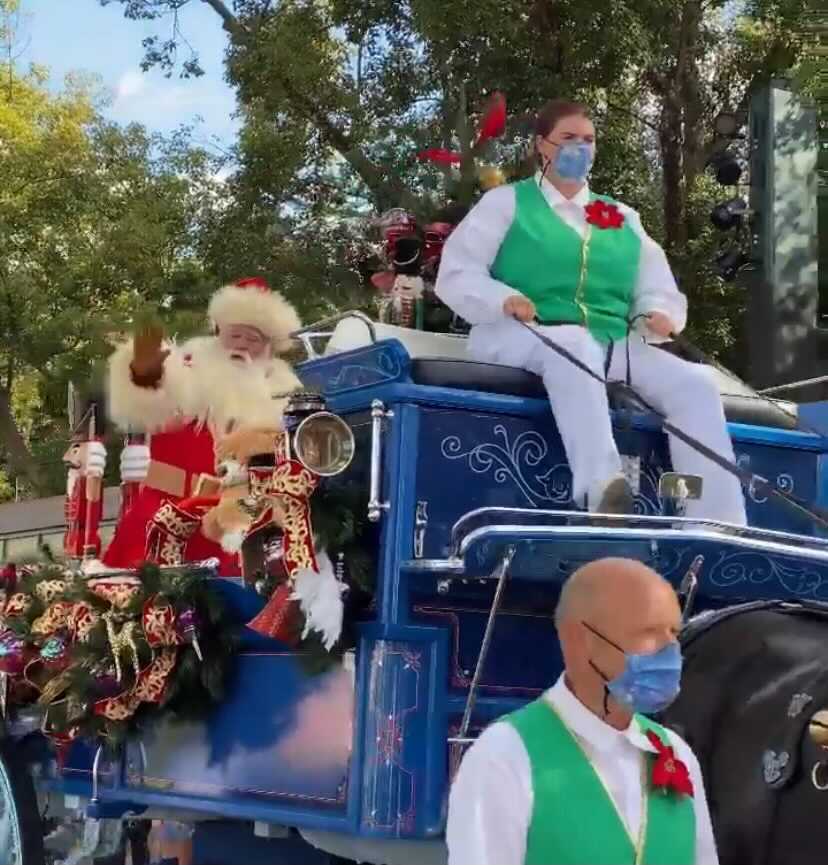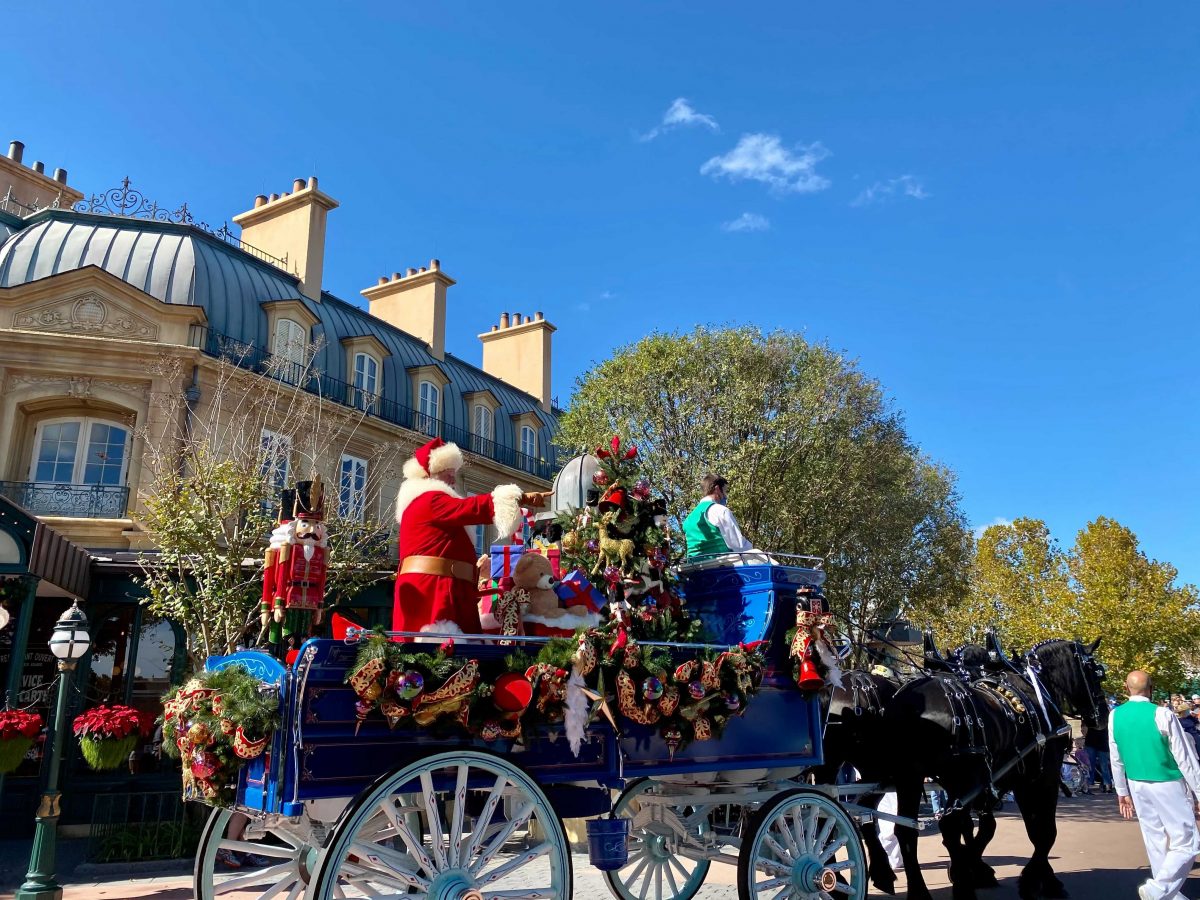 Disney's Hollywood Studios brings a very Hollywood version of Santa as he parades down Hollywood Boulevard in a red sports car convertible. Anyone who likes sports cars will love this appearance.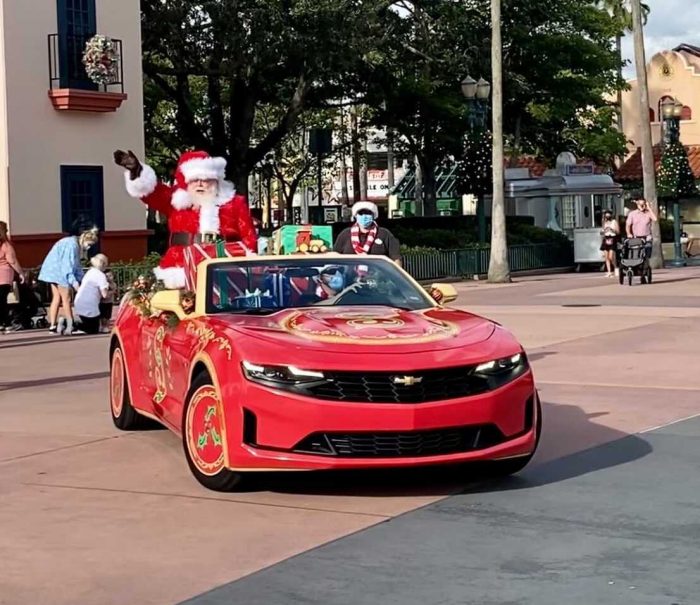 Finally, Disney's Animal Kingdom has the most lowkey appearance, but perhaps the most on-brand for Florida. Santa makes a loop around the Discovery River on a decorated pontoon boat. There is not as much fanfare during this appearance, but it is still heartwarming.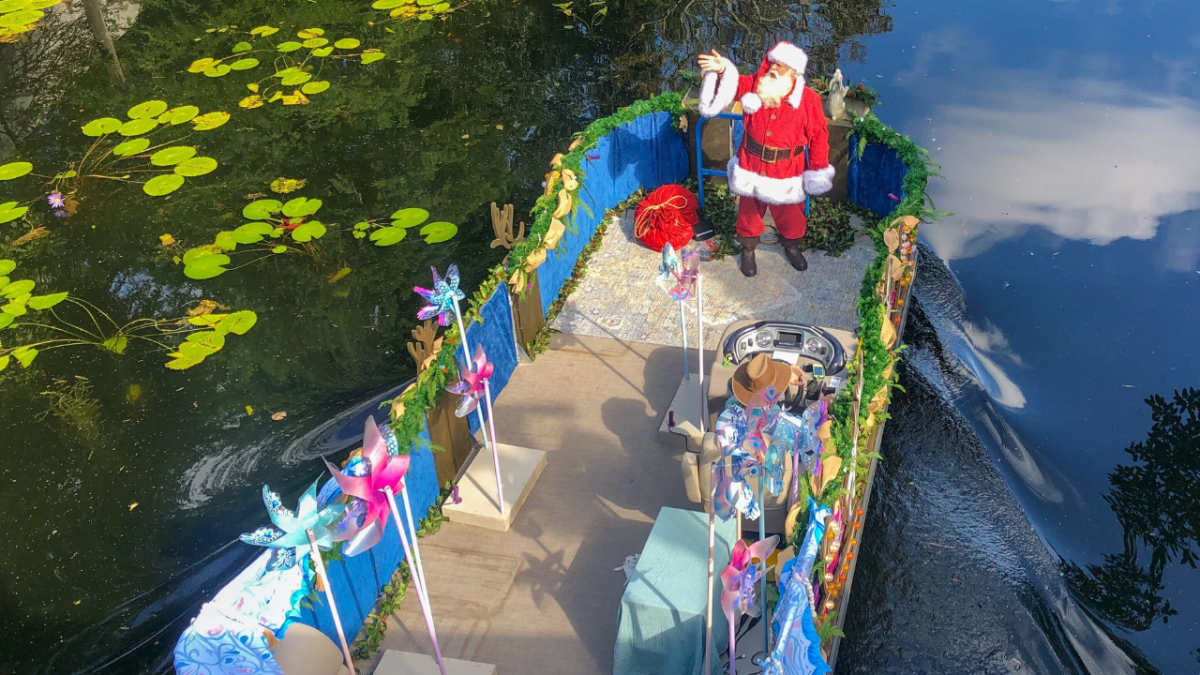 Besides Santa Claus himself, you can see Buzz Lightyear and Stitch in Tomorrowland, each wearing their own Santa suit. Also according to the official Disney Springs website there is supposed to be a Santa Claus Winter Watercade. This is described as being similar to Santa's appearance at Aninal Kingdom, out on a boat. This would take place on Lake Buena Vista that stretches along most of Disney Springs. So far, we have not witnessed this ourselves. If you have let us know in the comments.
Have you seen Santa Claus at Walt Disney World? Which appearance is your favorite?