Will Rise of the Resistance Rise?
With the hours counting down until the opening day for Rise of the Resistance at Walt Disney World, there's a lot of excitement, anticipation, and uncertainty about this attraction. We know that Disney has said that it's groundbreaking and exceptionally ambitious. We know that Disney has a lot riding on it opening and opening on time. The media invites are out, promotional materials prominently display December 5 as opening day, and a live stream has been advertised for the opening. Imagine the heads that will roll if you threw a party and the reason for the party wasn't working. This would be a public relations nightmare.
So why the nervousness?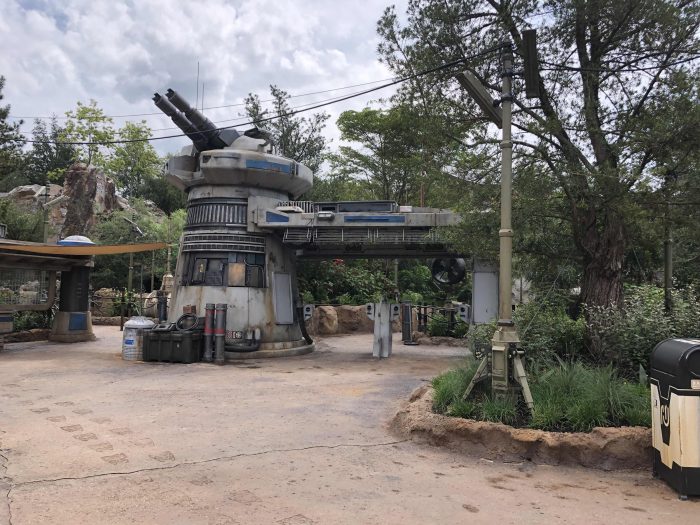 Several subtle clues point to the likelihood that things are not going smoothly. There have been no cast, DVC, or AP previews for this attraction. Compare that with Pandora and its two attractions and entire land having previews. VIP tours scheduled for December 5 have been told that Rise of the Resistance is not an attraction available for selection that day. Disney has announced that Rise of the Resistance will not be available for Extra Magic Hours. It will not be available for FastPass+ reservations for the known future. At Disneyland, they even widened the emergency exit access gates, presumably because they expect that a lot of people will be moving through there frequently. (In other words, they've built a contingency plan for when they have to "dump the queue", i.e., ask thousands of people in line to leave, because the ride has broken down.)
Does this mean it won't open at Walt Disney World on December 5? 
It is highly unlikely that the ride won't open as planned on December 5. As noted above, Disney has a lot riding on this. What is likely is that we'll see a situation similar to Hagrid's Magical Creatures Motorbike Adventure at Universal Orlando Resort, where a ride opened….and closed. And closed early. And opened late. And may have days when it didn't open at all. In short, be prepared for several weeks of huge variability in the operating schedule for Rise of the Resistance, and don't be surprised for long lines and lots of unexpected downtime.
I really, really, really want to ride this ride. What do you suggest?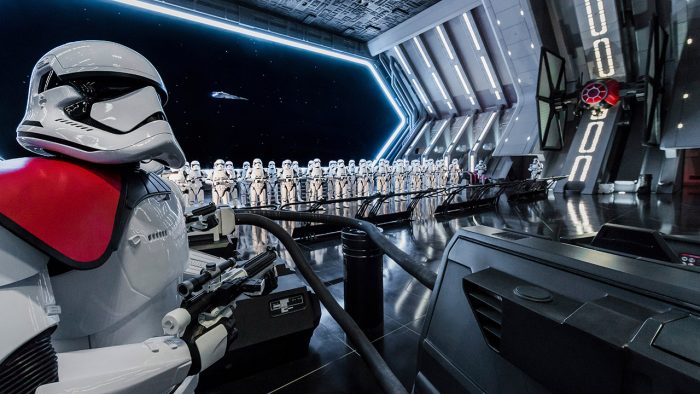 Wait a few months for the bugs to be worked out. If that's not an option, arrive early and be prepared to wait through unexpected downtime. How early? Disney likely will note within the next day or so what time the Studios parking lot will open. Expect that most Disney transportation will not run that early (so forget about Skyliner, Friendship boats, or bus service). Your best bet is to drive or take a ride-share (or walk if you're staying at a Crescent Lake resort). Pack your patience. Be kind to Cast Members — no matter how rough a day you're having, rest assured that their day isn't going any better! A little kindness goes a long way, but the person holding the "Line Starts Here" sign can't magically open the ride with a wave of that sign.
We'll be covering opening day from Rise of the Resistance. Have any questions in the meantime? Let us know in the comments.