You Have GOT to See the Pumpkin Spice Ice Cream Martini at EPCOT
We love this time of year. From now through the rest of the year it's easy to find lots of seasonal treats throughout Walt Disney World. We've tried all the treats at Magic Kingdom and at Disney's Halloween Studios. But it is possible that EPCOT has the best fall treat of all–and it's for adults. Let us introduce you to the Pumpkin Spice Ice Cream Martini.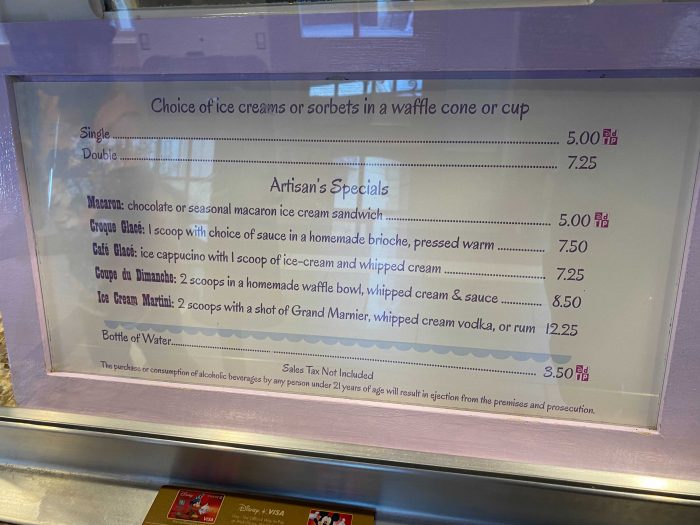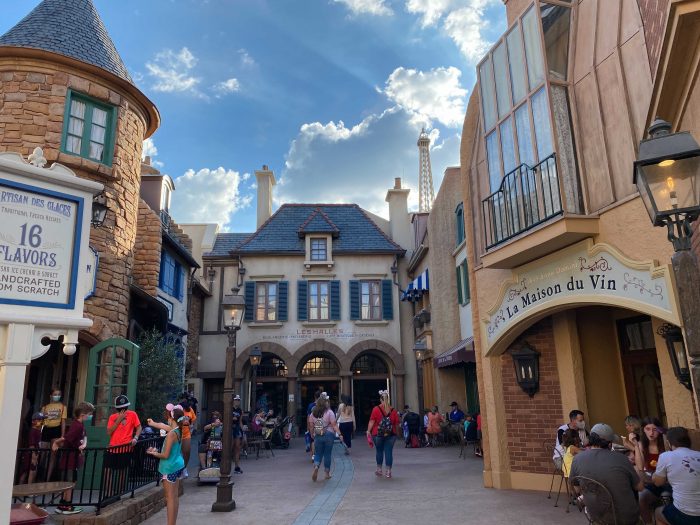 At EPCOT's France Pavilion you'll find some of the best indulgent food at Walt Disney World. My personal favorite spot for ice cream is L'Artisan des Glaces. Based on over 500,000 surveys, L'Artisan des Glaces has 97% thumbs up rating and is ranked number 3 out of 171 sweets and snacks options at Walt Disney World. It is easy to see why it has earned such a high rating. The ice cream and sorbet is hand crafted and a great representation of authentic French glaces.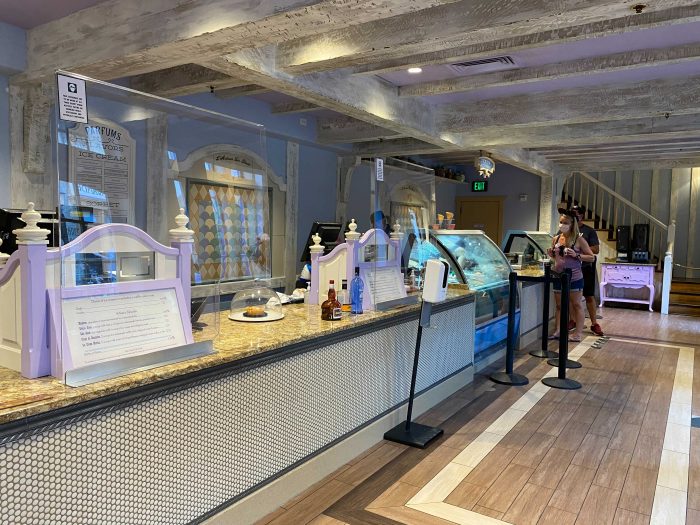 They've outdone themselves this year with the Pumpkin Spice Ice Cream Martini. Pumpkin spice ice cream is scooped into a martini shaped cup, then spiced rum is poured on top. To top it off there is whipped cream, caramel syrup, and a pumpkin spice macaron. Si magnifique!
As the ice cream melts a little a nice little pool of pumpkin spice ice cream and spiced rum gathers at the bottom of the cup, waiting as your final taste of this blissful creation. It tastes as delicious as it looks.
You can view ratings of every Walt Disney World restaurant and snack spot, on our Lines app. Become a TouringPlans Subscriber so you have access to all our tools and resources.
Have you indulged in a treat from L'Artisan des Glaces before? What's your favorite flavor?