BoardWalk Ice Cream is Beaches and Cream "Light"
The closure of Ample Hills Creamery left a significant hole in the offerings at Disney's BoardWalk resort. With summer right around the corner, having another ice cream place to fill its absence is a terrific idea. Enter the opening of BoardWalk Ice Cream in the old Ample Hills Creamery location.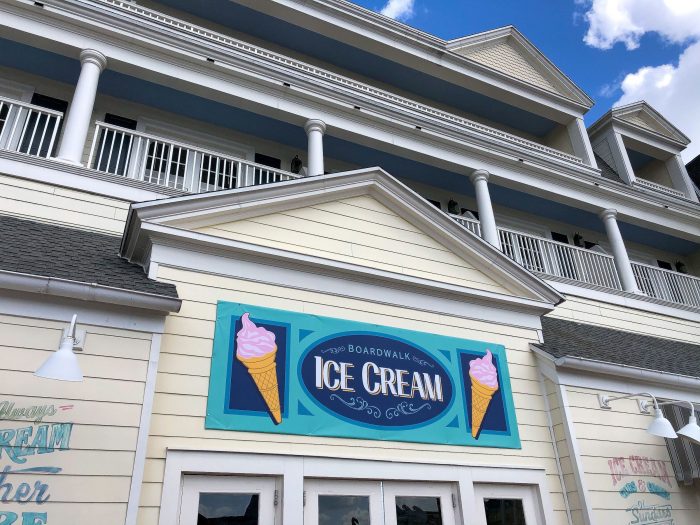 The menu for this restaurant is like a lightweight version of the ice cream treats at Beaches and Cream. Items range from $5.49 for two scoops of ice cream in a cup up to $7.49 for some of the sundaes. A variety of flavors are available: vanilla, chocolate, strawberry, butter pecan, cookies and cream, mint chocolate chip, rainbow sherbet, coffee, or fat-free chocolate or vanilla. Toppings include marshmallow, strawberry, pineapple, peanut butter, hot fudge, caramel, chocolate syrup, whipped cream, and toasted almonds (and of course a cherry on top for the sundaes!). Whew!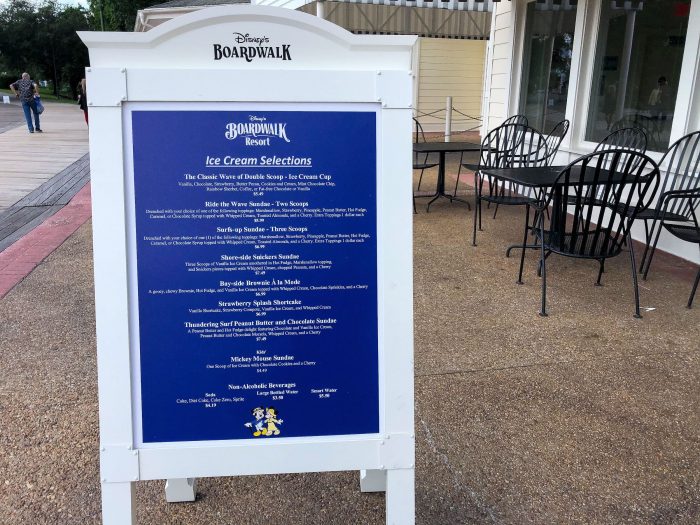 Our team ordered three of the specialty treats.
Bayside Brownie a la Mode ($6.99): A gooey, chewy, brownie topped with vanilla ice cream and hot fudge, whipped cream, chocolate sprinkles, and a cherry.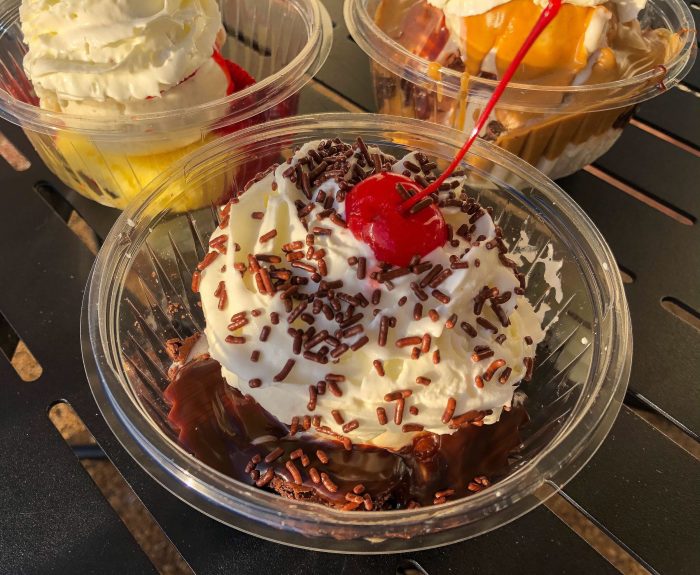 Strawberry Splash Shortcake ($6.99): Vanilla ice cream on vanilla shortcake with strawberry compote and whipped cream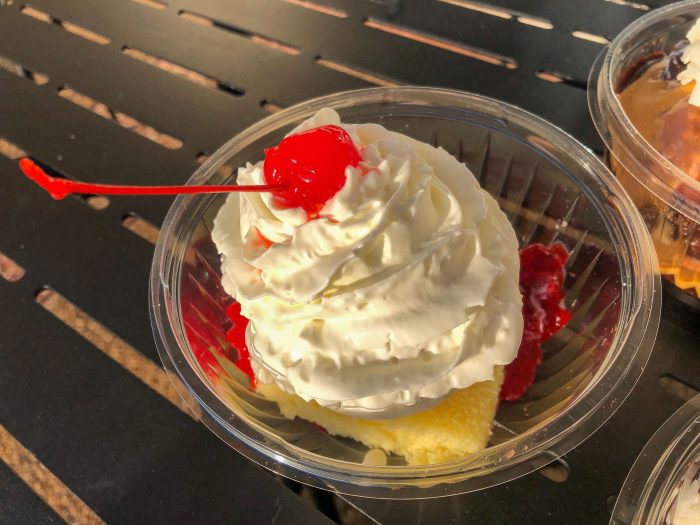 Thundering Surf Peanut Butter and Chocolate Sundae ($7.49): Chocolate and vanilla ice cream, peanut butter, chocolate morsels, whipped cream, and a cherry
At the end of the day, these are all crowd pleasers. It would be difficult to split them, given the portion size, but it is a decent snack for one and a reasonable price. Although they lack the wow factor of something like the Kitchen Sink or the No Way Jose of Beaches and Cream, the flavors are all very reminiscent of that location — and without the challenge of getting a reservation or the higher cost. Simply look at what flavors sound the most appeal to you, and you can't go wrong.
What are your thoughts about this new location? Do you see anything on the menu that appeals to you? Let us know in the comments.