Waffle Toppers to Brighten Your Magic Kingdom Ice Cream
Is there anything better than ice cream in summer? If you're going to be visiting Magic Kingdom, we may have a way to make that summertime ice cream even better — waffle ice cream toppers featuring your favorite Disney pals.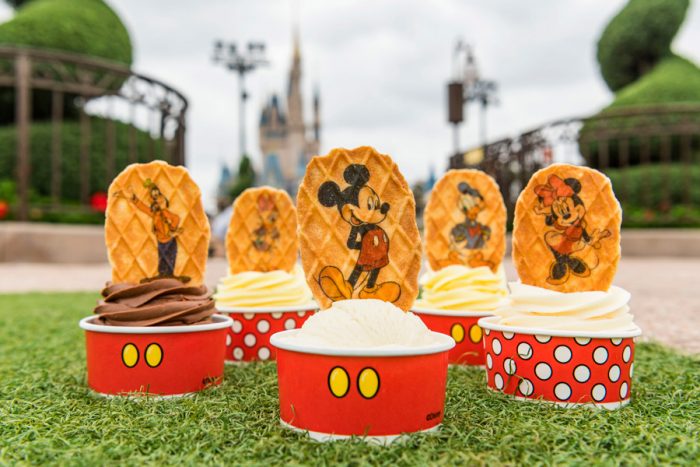 Starting in June, specially printed waffle cone-like toppers will be available on ice cream at the following locations:
Mickey will be found at the Plaza Ice Cream Parlor on a single-scoop ice cream cup or cone
Minnie will be back at Storybook Treats with a soft-serve cup or cone
Donald is over in Sunshine Tree Terrace with a soft-serve cup
Daisy can be found at Aloha Isle with a soft-serve cup
And Goofy will be at Auntie Gravity's Galactic Goodies with a soft-serve cup or cone
Does something like this add an extra bit of magic to your ice cream at Magic Kingdom? Don't you wish they sold these so you could take them home? (Me too!) Let us know what you think in the comments.