6 MORE Random Vintage Disney Theme Park Postcards
Continuing from my recent post, here's 6 more random vintage Disney theme park postcards.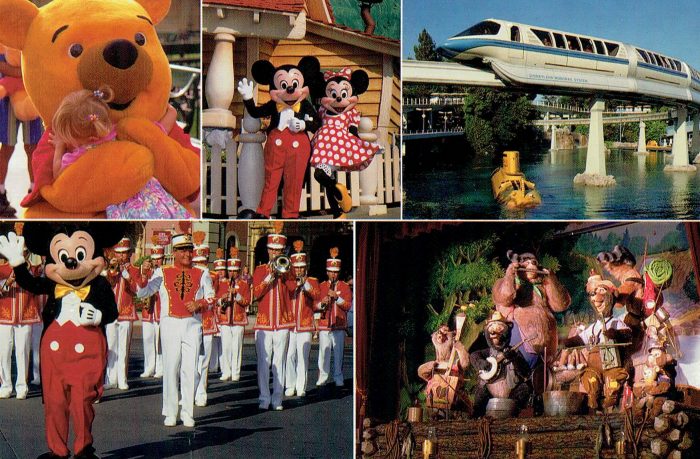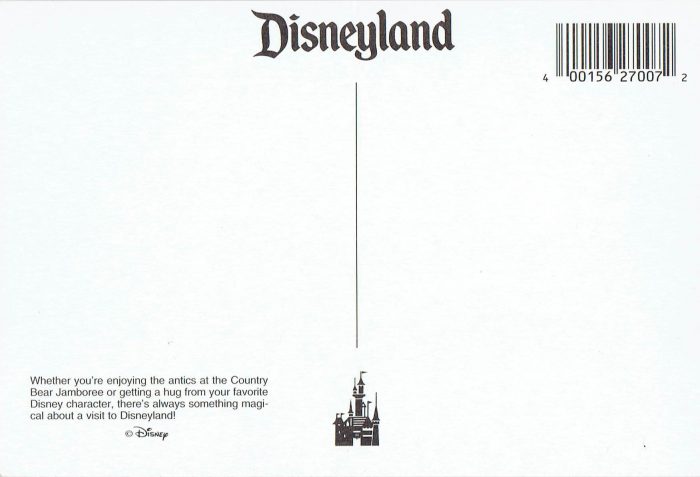 I like this postcard because it's a good representation of everything Disneyland has to offer: beloved characters, futuristic transportation, and the greatest show ever to grace planet Earth.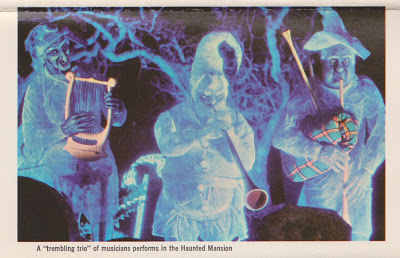 This Haunted Mansion postcard came from a 1975 Walt Disney World postcard book. There's something about the eerie glow of the ghosts in the picture that I love so much. I feel like you don't see many pictures like this these days.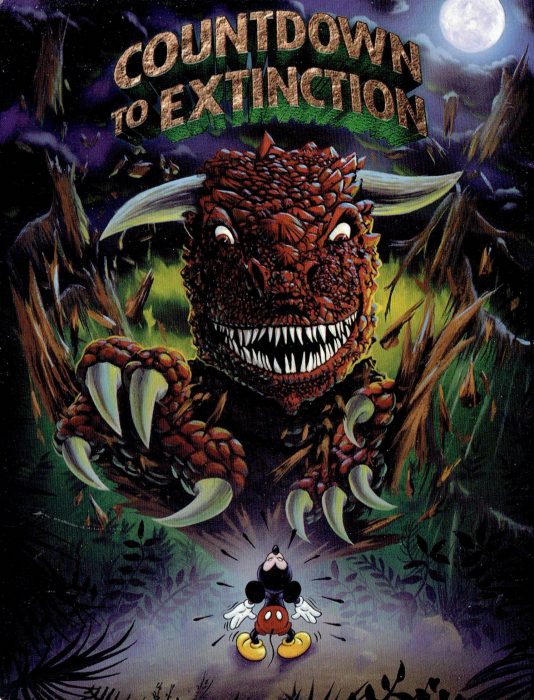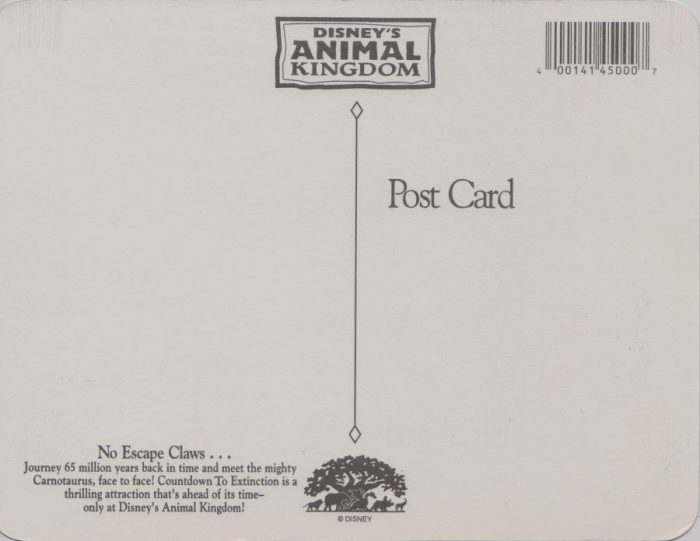 I've always been fascinated with Animal Kingdom's Dinosaur. It's a fun ride but I'm more interested in its history. Like, why did it open as Countdown To Extinction, but then change its name to Dinosaur after a couple of years? Why did Dinosaur get a major theme park attraction when so many other Disney films did not? Besides these questions there are some curiosities about the actual ride itself, like the hundreds of effects in the ride that haven't been used for years. (Really! Watch Martin's Ultimate Tribute to see what I'm talking about.) One thing I want to point out on the back of this postcard is the pun "NO ESCAPE CLAWS"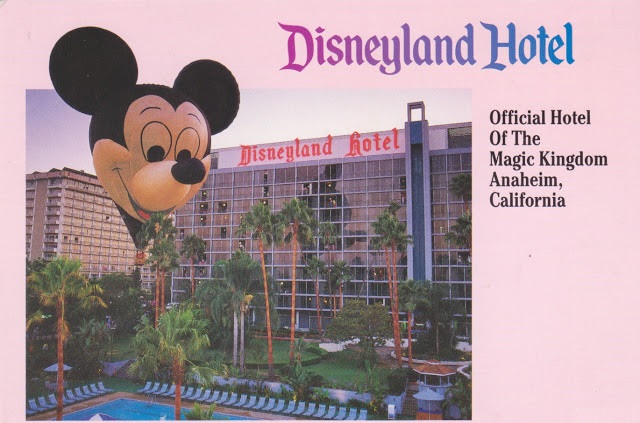 There's a lot to love about this postcard but my favorite has to be the appearance from Earforce One. That balloon had a mythical status when I was a kid. I would constantly see it in Disney commercials and print advertisements but never in real life. I wonder what ever happened to that thing.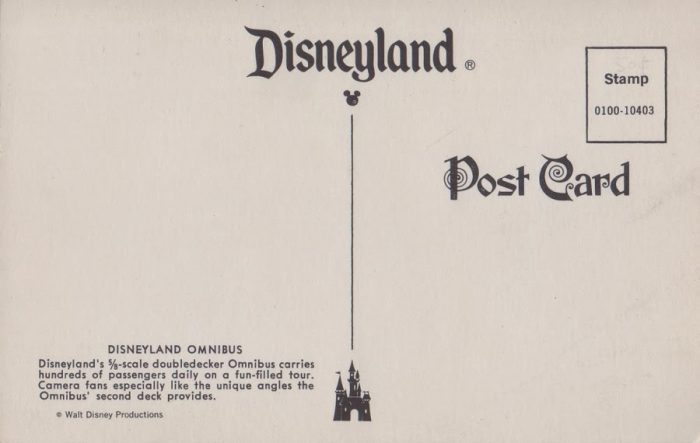 A ride up or down Main Street on the Omnibus is pretty much the greatest thing in the world. Check out the attraction posters advertising other Disneyland attractions (which are are no longer on the Omnibus today). Also, I really enjoy the description on the back of this card: "Camera fans especially like the unique angles the Omnibus' second deck provides." So true.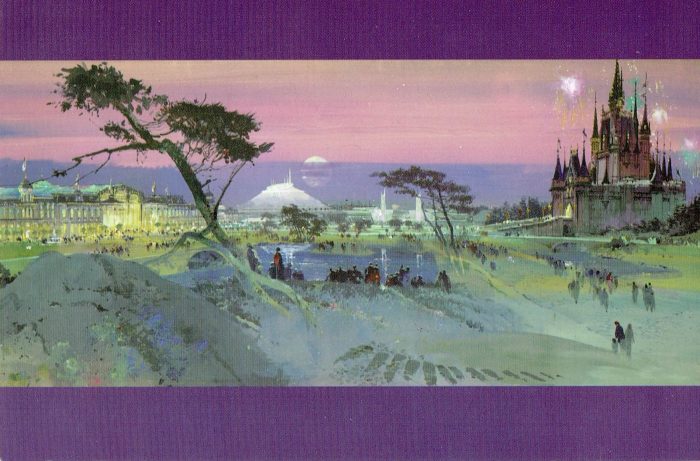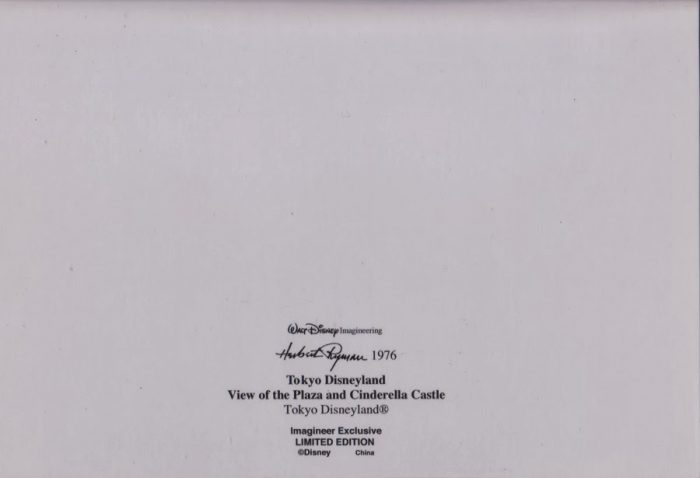 I'll wrap up this batch of postcards with some gorgeous Tokyo Disneyland concept art by Disney Legend, Herb Ryman. Herb had retired from Imagineering in 1971, but returned several times to create conceptual paintings for various things, and this is one of them.