6 Random Vintage Disney Theme Park Postcards
Disney theme park postcards are a fun way to look back at the history of the parks we love. They show some of our favorite characters and rides, and help us relive memories of past family vacations. Most importantly, they're cheap to collect! Here's 6 random vintage Disney theme park postcards from my collection.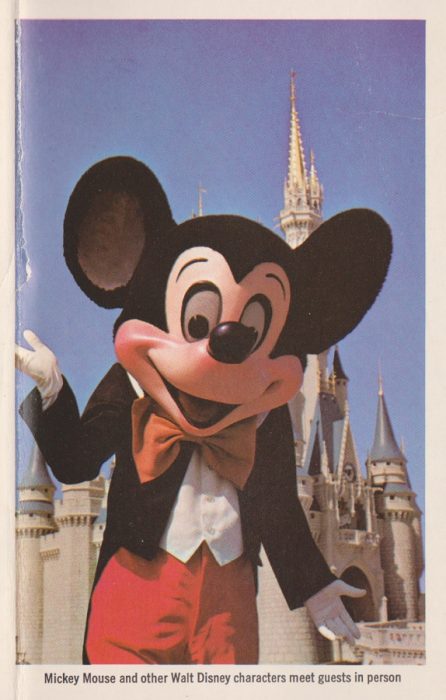 Starting of with a bang; scary 1970s Mickey Mouse! Why is his head so big? Where's his neck? Why does he have five fingers?!? We may never know.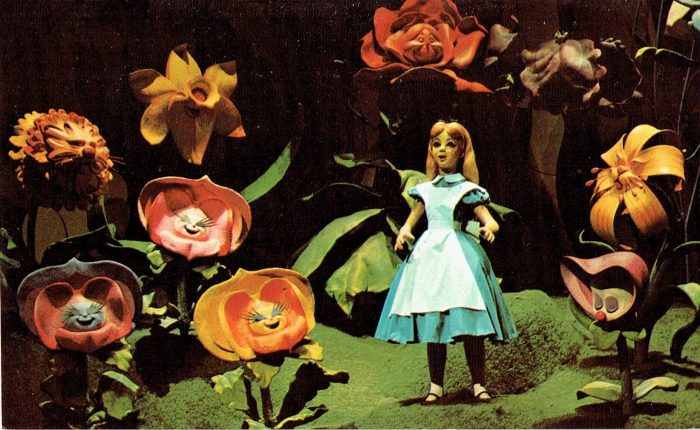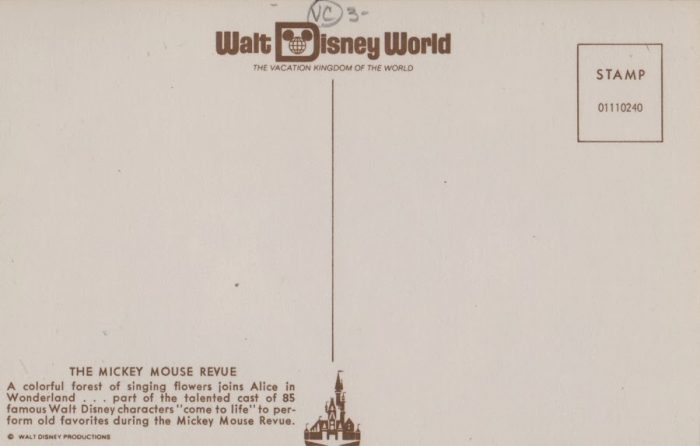 This postcard shows Alice and the singing flowers from The Mickey Mouse Revue in Magic Kingdom. If you're not familiar with this show, I like to think of it as Enchanted Tiki Room, but with Disney characters. Mickey Mouse Revue is near the top of my list of attractions I wish I could have seen before it was retired. Legend has it that in the 70s when Oriental Land Company was selecting the attractions they wanted to build in Tokyo Disneyland they chose Mickey Mouse Revue. But to save money it was decided that Magic Kingdom's show would be moved to Tokyo. The Revue lasted all the way up until 2009 when it was closed for Mickey's PhilharMagic.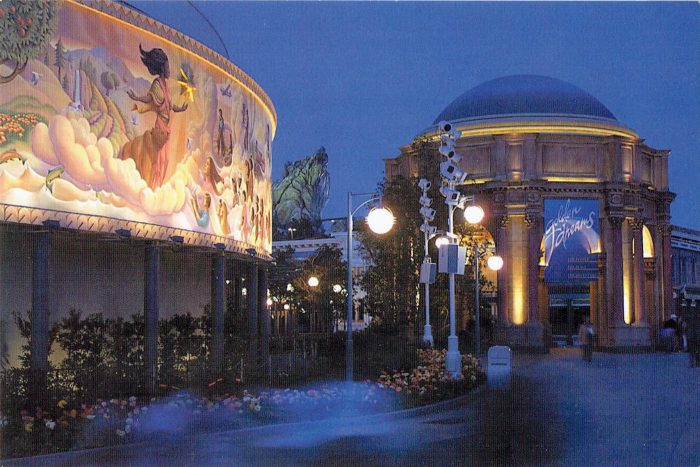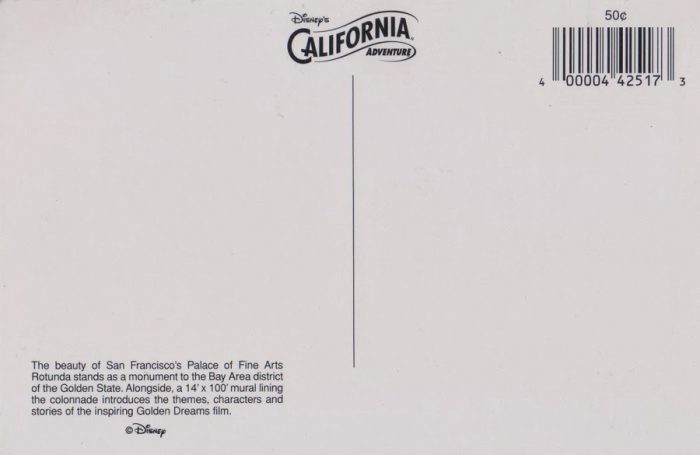 Here's a helping of extinct Disney California Adventure. This card shows the facade of Golden Dreams, which was eventually replaced by Little Mermaid: Ariel's Undersea Adventure. The rotunda on the right was saved but the rest of the building was completely torn down. Fun fact, this postcard banners on the rotunda that do not feature the star of the show, Whoopi Goldberg. At some point shortly after the park opened Disney changed to a banners to feature Whoopi, because I guess they though seeing a giant banner of her face would get more people in to the theater. You can see what I'm talking about in Yesterland's article about the attraction.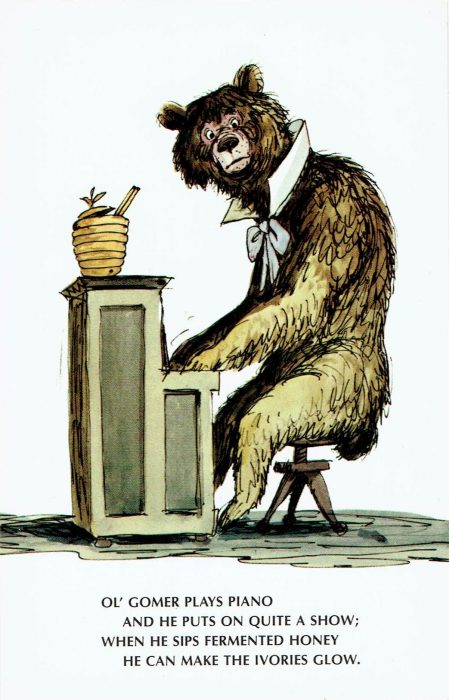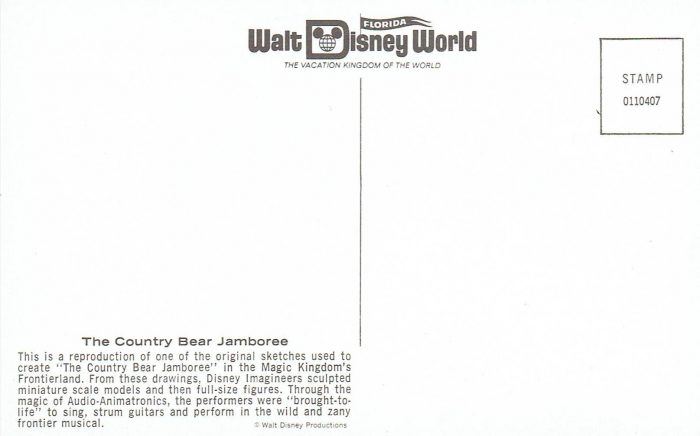 You have to love Country Bear Jamboree. I'm serious, you have to. Anyway this postcard is part of a set where each one shows concept art by Disney Legend, Marc Davis. The back of this card shows the Walt Disney World logo but it was also sold at Disneyland. The coolest part is that at Disneyland they were sold out of this incredible vending machine: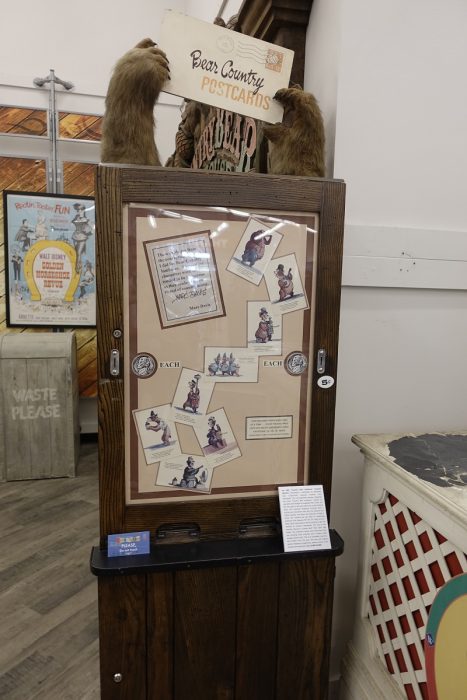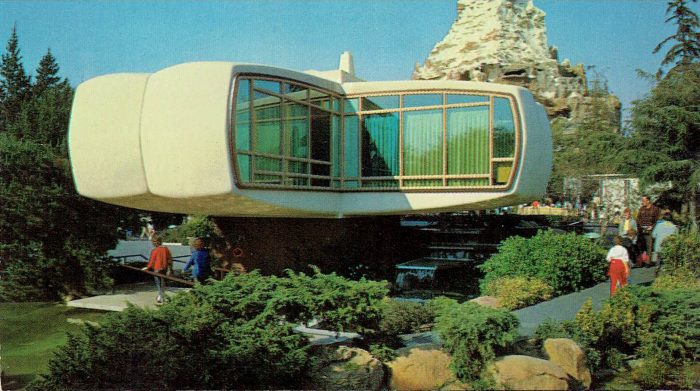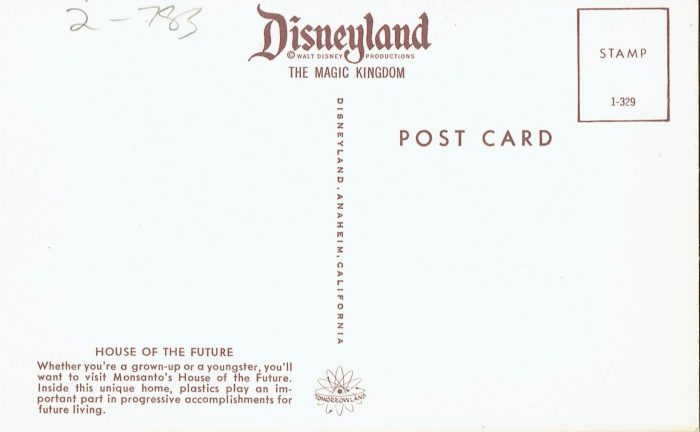 At one point Disneyland had a futuristic plastic house sitting just off of its center hub. Inside it guests could tour the rooms and see revolutionary new household items such as a dishwasher, and something called a microwave. There's a famous rumor that when the House of the Future was being removed in 1967 it had to be manually cut down with saws and other tools. Why? Because the wrecking balls would simply bounce off of the exterior.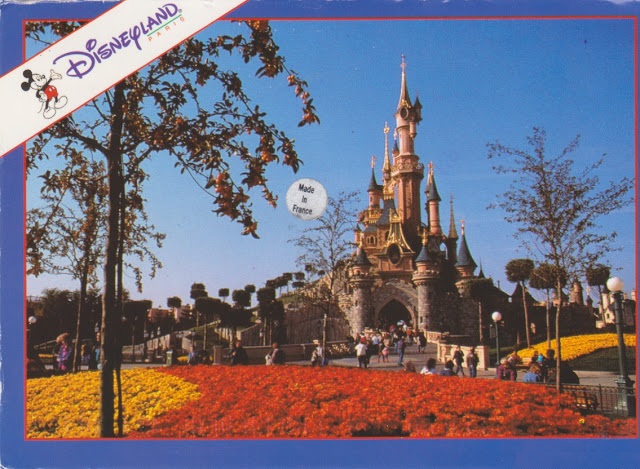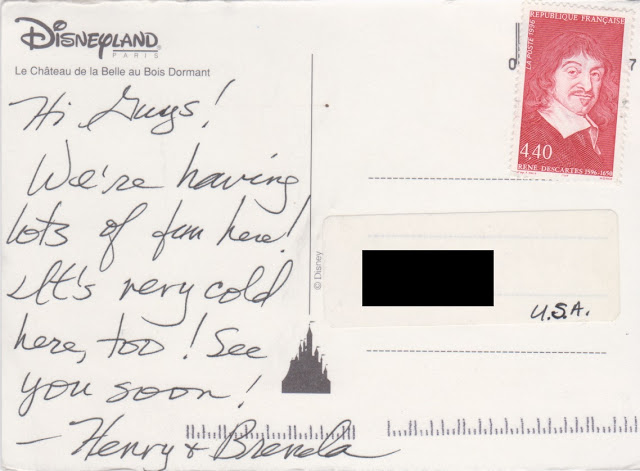 Here's one from Disneyland Paris that was already written on when I bought it. Henry and Brenda were eager to tell their friends they were having "lots of fun" and it was "very cold here." Fascinating stuff. I doubt Henry and Brenda would appreciate the card that they took time out of their busy vacation to send their friends back home ended up in the hands of a disgusting theme park blogger, but that's the risk you take when sending a postcard.
Are you a postcard collector? Do you love these vintage Disney scenes? Let us know what you think in the comments.