5 Vintage Disney Theme Park Postcards – Part 5
I love vintage Disney postcards. Not only are they a fun way to walk down memory lane, but they also let us experience a small taste of a ride or location we never got to see in person. In this ongoing series of posts we're taking a look at vintage Disney theme park postcards from around the world. Be sure to check out parts one,  two, three, and four as well.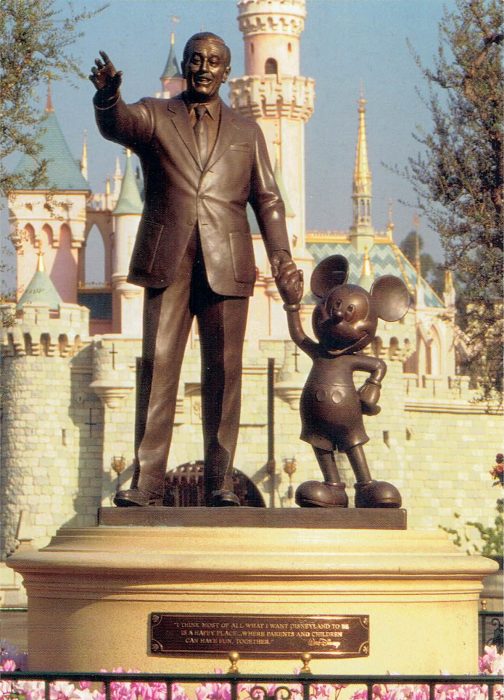 Starting things off with this postcard of the Partners statue in Disneyland. I purchased this postcard around the time the statue was added to the park. It's pretty wild to think that there was a time when Disneyland didn't have this beautiful monument to its founder. Even more wild is that the statue was added to the park 28 years ago! Time flies.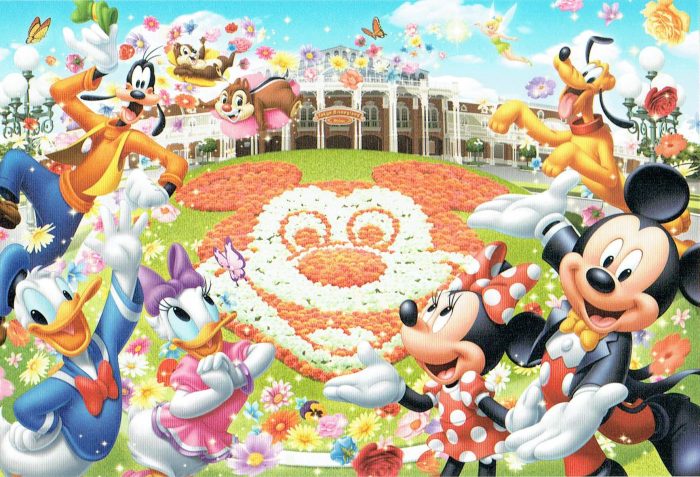 Here's a postcard of Tokyo Disneyland's Mickey Mouse floral arrangement, along with Mickey and friends. Tokyo Disneyland has no train station out front, so unlike the other parks around the world, their Mickey floral is located just behind the park's turnstiles but before the entrance in to World Bazaar (their version of Main Street, U.S.A.).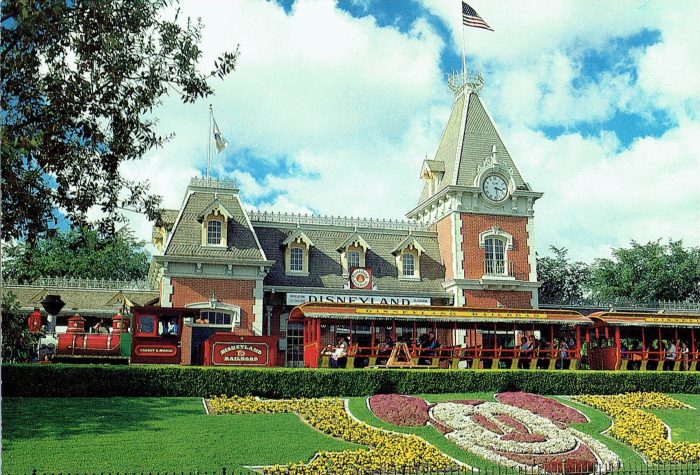 I love a simple postcard showing an iconic location. There's nothing flashy going on here, it's just a nice picture of Disneyland's train station. I also appreciate the blue sky and fluffy clouds they were able to capture in the image.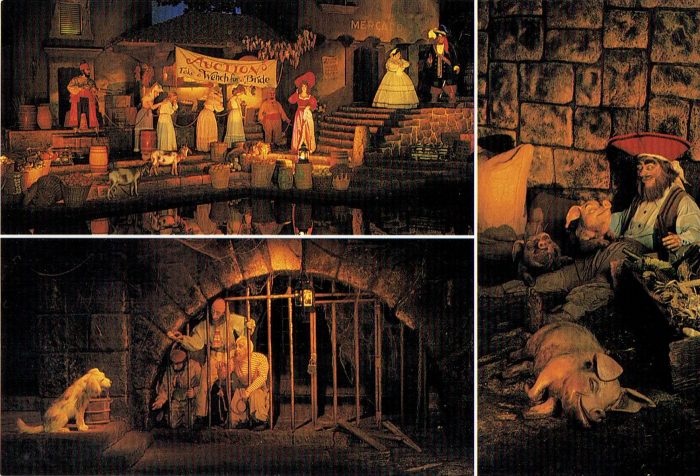 In terms of theme park rides, it doesn't get much better than Pirates of the Caribbean. This postcard does a good job at showing three of the ride's most iconic moments. It got me to thinking how impressive the long lasting the appeal of Pirates is. Over 50 years after the ride premiered there's no dip in popularity, merchandise endlessly streams out, and it's still considered one of of the best theme park rides on the planet.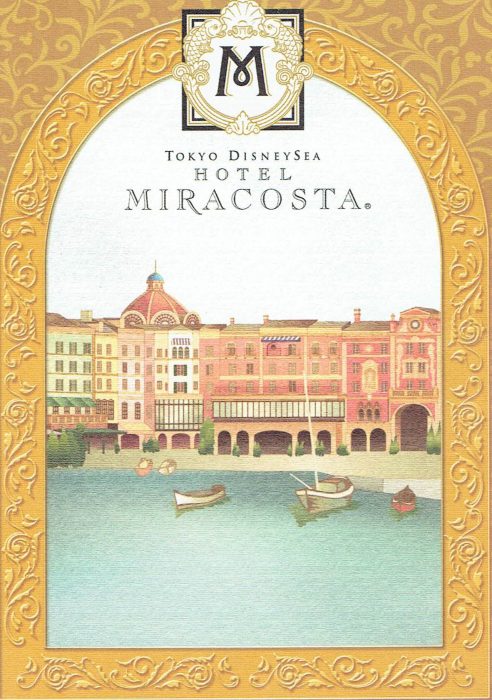 In terms of Disney hotels, Hotel MiraCosta is one of the brand's most lavishly detailed and luxurious locations. The hotel is located inside the beautiful Tokyo DisneySea theme park and it offers stunning views of the park and its icon Mount Prometheus. This postcard is included in the room as a little freebie for staying there. There's stamps available at the front desk if you want to send it to a friend, or you can keep it for yourself as a souvenir. How great is that?