5 Vintage Disney Theme Park Postcards – Part 4
I love Disney vintage postcards. Not only are they a fun way to walk down memory lane, but they also let us experience a small taste of a ride or location we never got to experience. In this ongoing series of posts we're taking a look at vintage Disney theme park postcards from around the world. Be sure to check out parts one,  two, and three as well.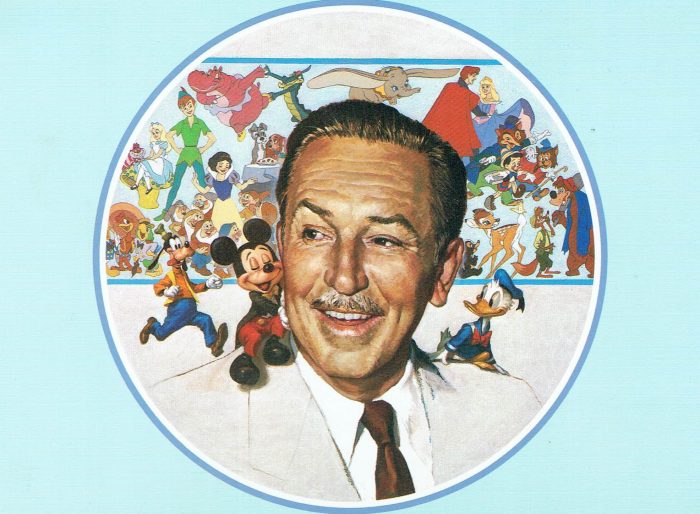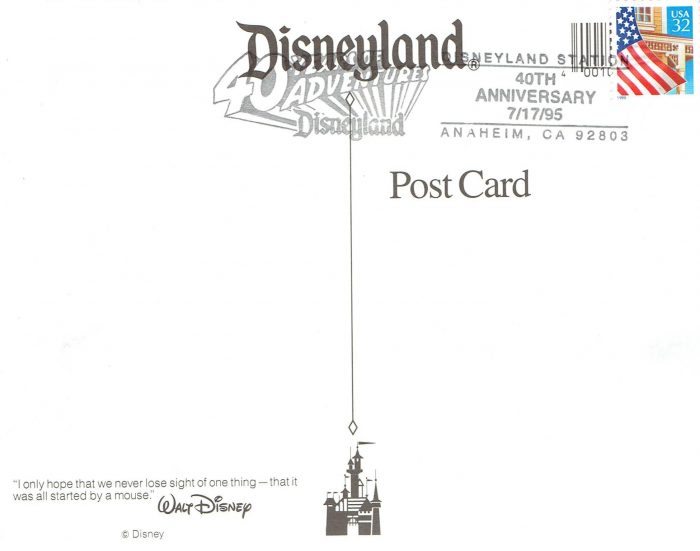 Starting things off with this lovely painting of Walt Disney and a ton of his classic animated characters. You may notice the Disneyland 40th anniversary postmark on the back. On Disneyland's 40th birthday (7/17/95), Disney offered guests a chance to mark anything they wanted with a special postmark commemorating the occasion. I got many items postmarked (including one of those giant Disneyland fun maps), and this postcard was one of them.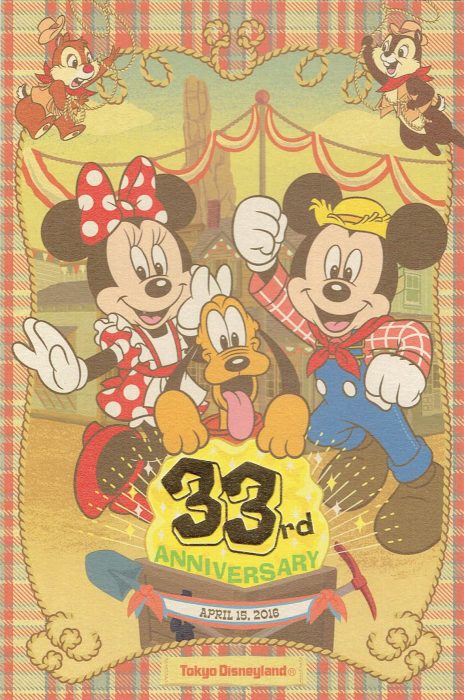 Here's a postcard from 2016 celebrating Tokyo Disneyland's 33rd birthday. Why would I buy a postcard that marks a insignificant theme park birthday?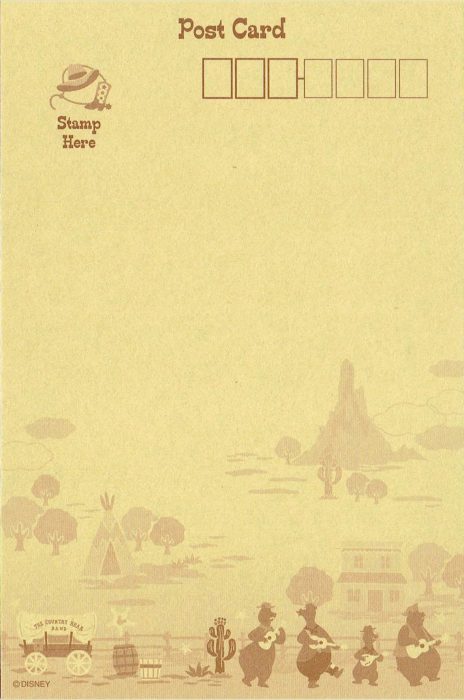 Because it has some of the bears from Country Bear Jamboree on the back!! How great is that.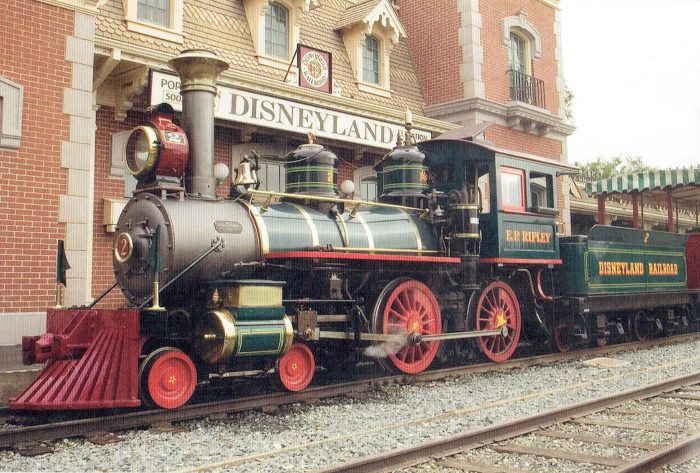 This postcard isn't too exciting but to me it's pure Disneyland. Why? Because Disneyland is partially birthed from Walt Disney's love of trains. Also, the Disneyland Railroad has been enjoyed by hundreds of millions of visitors since day one.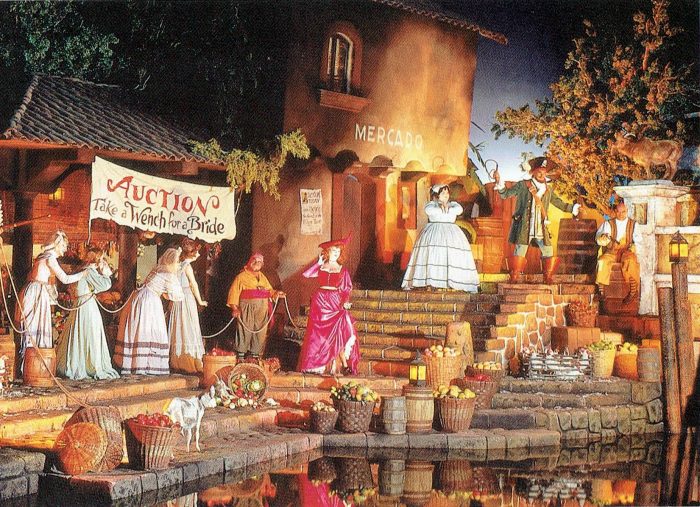 This postcard from the mid 90s shows the extinct auction scene from Pirates of the Caribbean. Did you know the red head was on display in the lobby of the Walt Disney Archives after she was removed from Disneyland?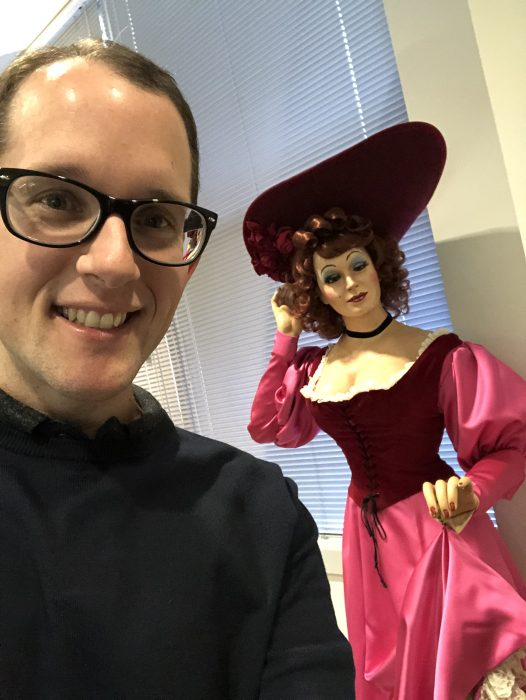 Here's she is!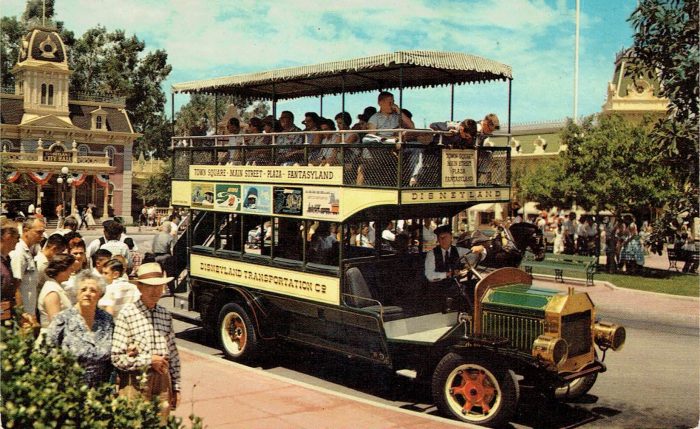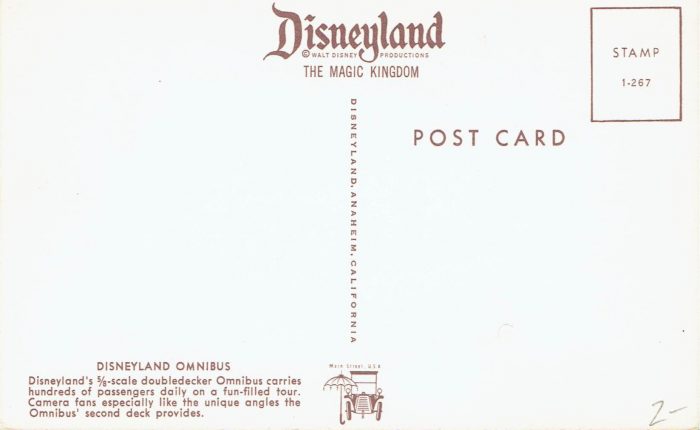 If you read part 2 in our postcard series you may see this one and think "Guy you idiot, you've already posted this omnibus postcard." WRONG. This one is slightly different. You see, this one is even older, and it has a very confused lady in the bottom left corner!