PHOTOS – Star Wars Trading Post Shop Opens In Downtown Disney's Former Rainforest Cafe
Disneyland annual passholder previews started today at the new Star Wars Trading Post, which opened in Downtown Disney's former Rainforest Cafe restaurant and shop. The new store offers many items that were originally exclusive to Star Wars Galaxy's Edge, as well as other merchandise from the series of films. There's a lot to see so I'll get right in to it.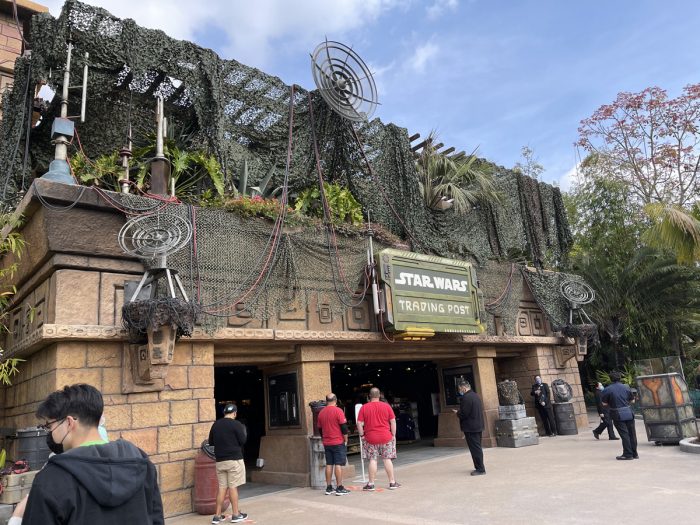 The Rainforest Cafe temple aesthetic works well enough with the Resistance base vibe they're going for.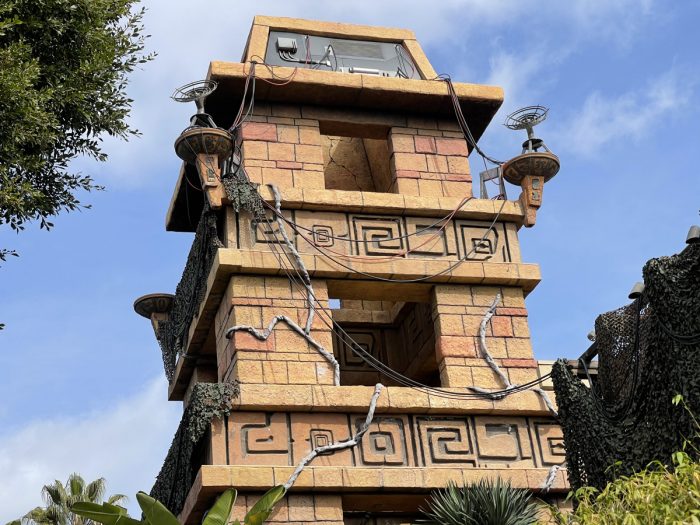 Netting, wires, and satellites have been added to the exterior.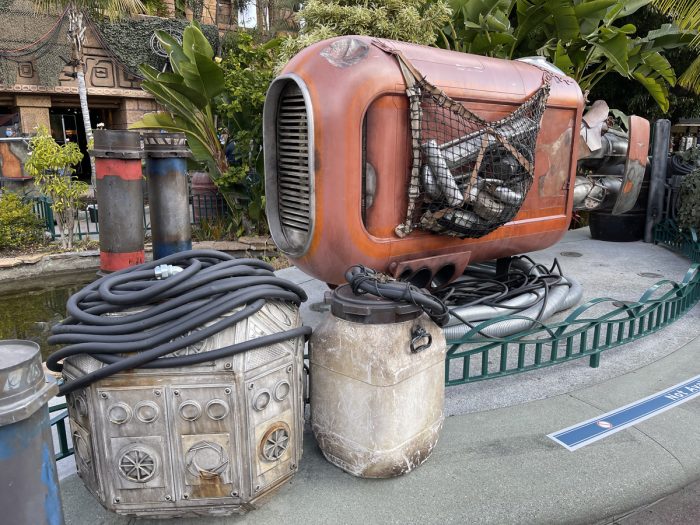 Rey's speeder from The Force Awakens is parked out front.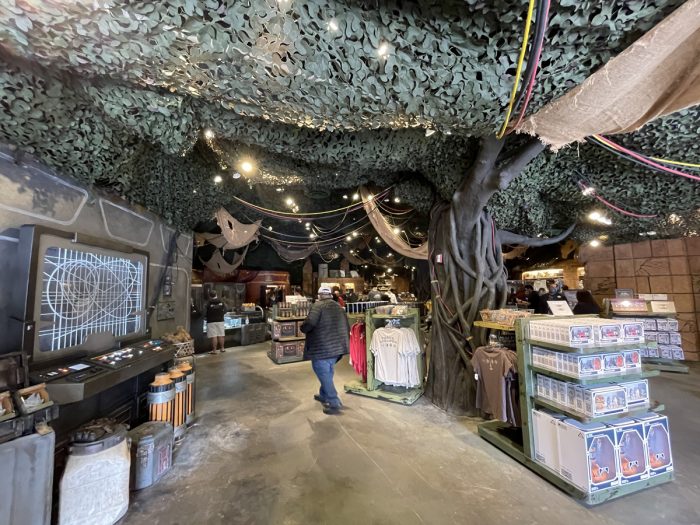 Inside you can see some trees and vines from the former restaurant, but Disney did add a good amount of props to the area.
Buttons! Cool Star Wars junk!
Panels!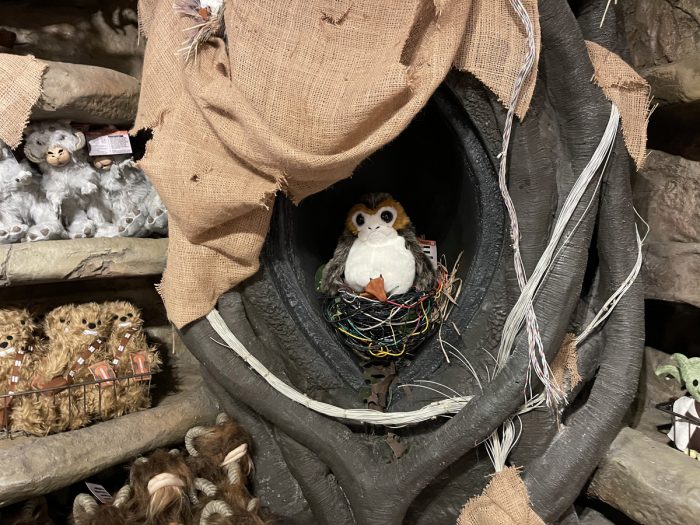 This porg has made a nest for itself in a hallowed out tree. But one eagle-eyed @TouringPlans follower on Twitter noticed something.
I'd like to point out that this porg is nesting in the innards of the former animatronic Tracy Tree https://t.co/RWevQH8B1m pic.twitter.com/XOEaG1XY80

— Roxi (kickflip fox) (@thefoxycritter) February 16, 2021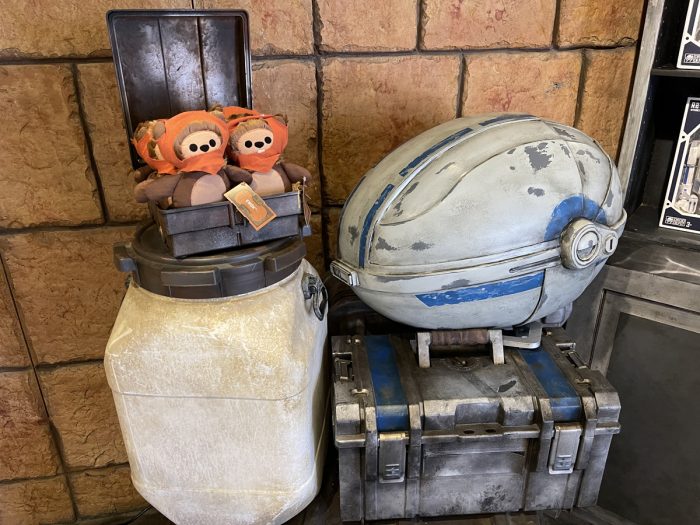 Another cool prop is Grogu's pod from the Mandalorian show.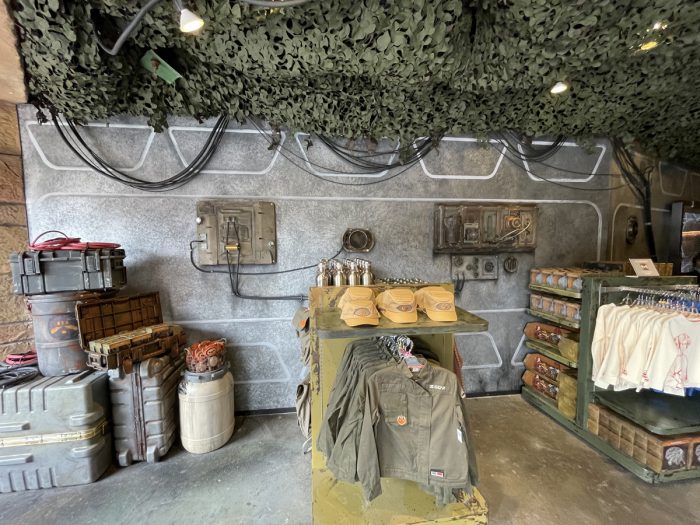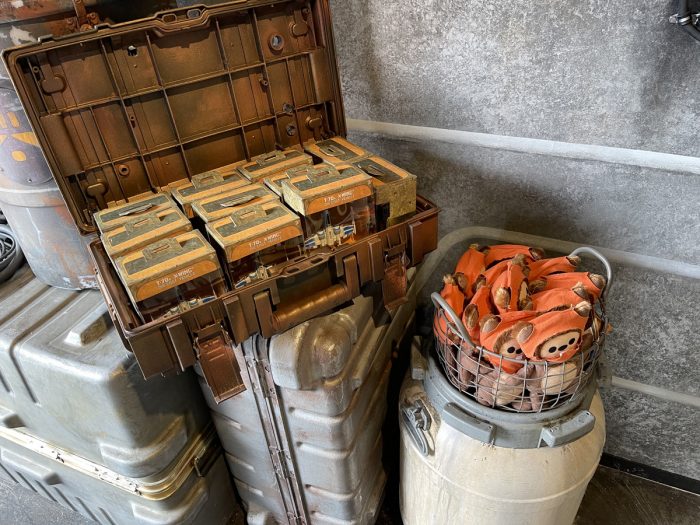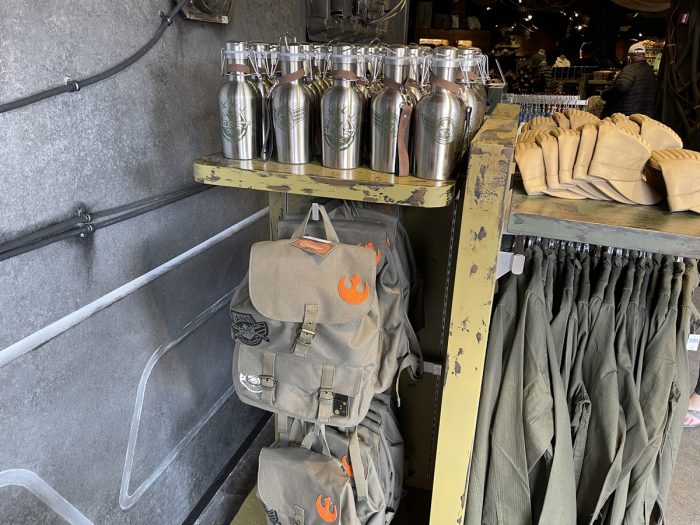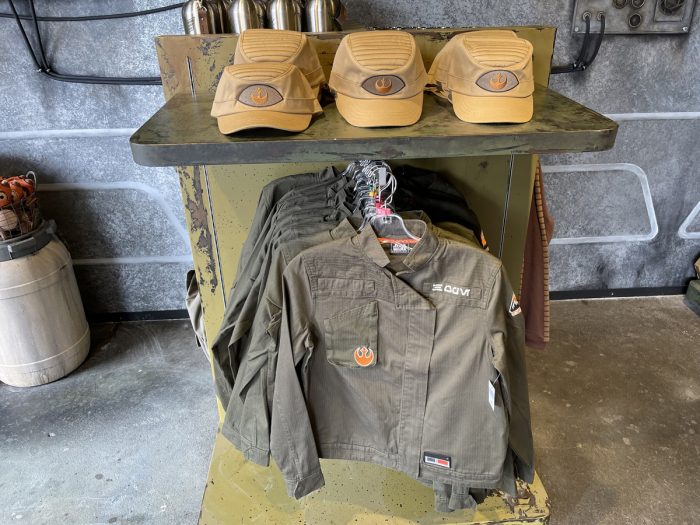 Plenty of Resistance gear available, straight from Galaxy's Edge.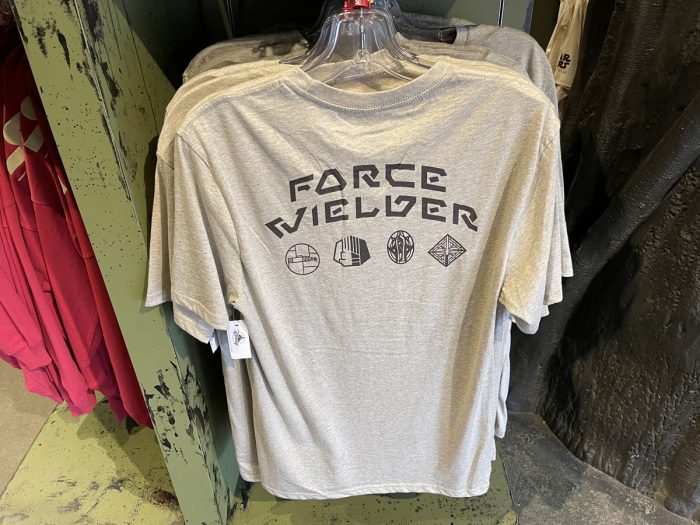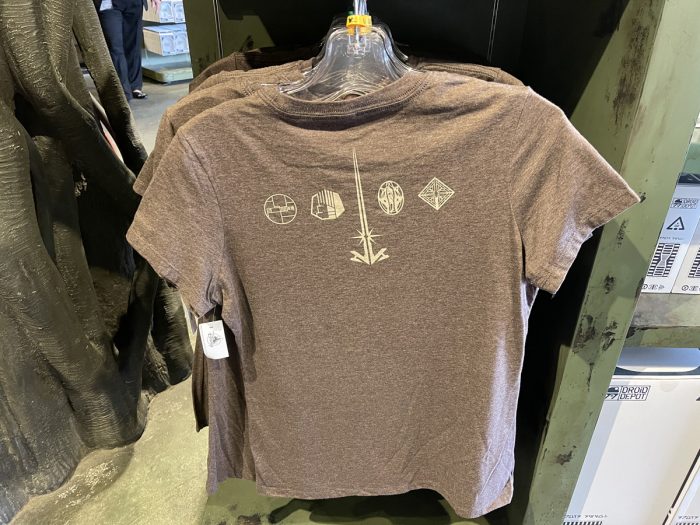 These shirts were new to me. They feature icons from Savi's Workshop.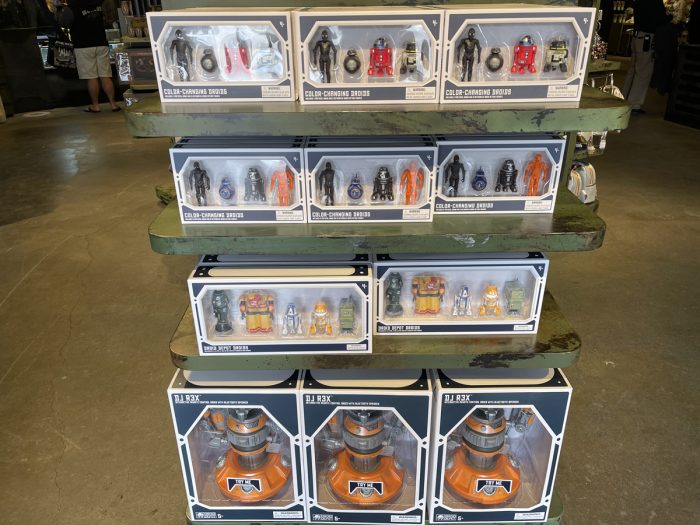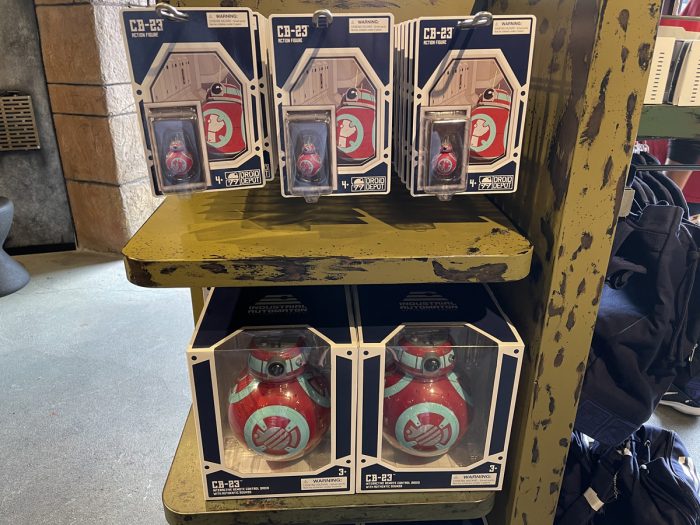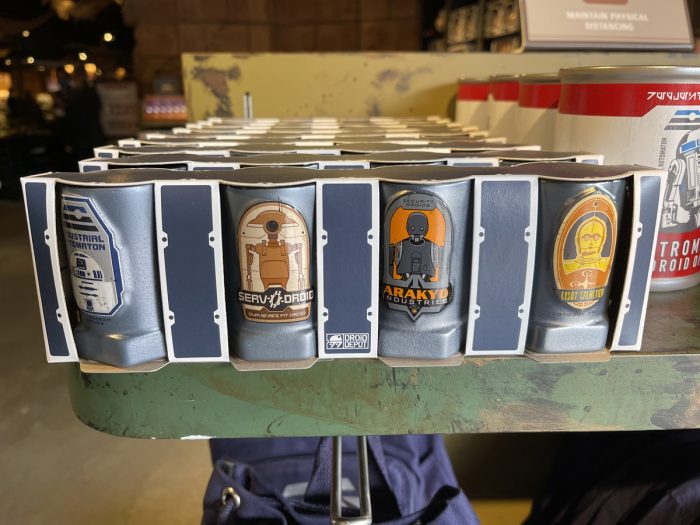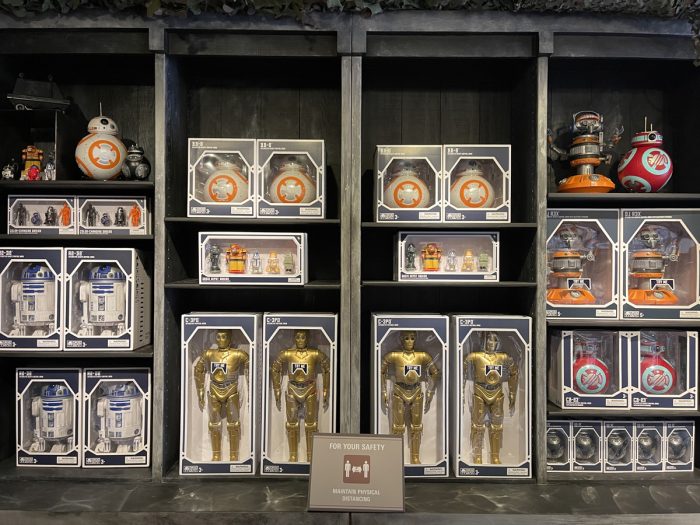 An assortment of items from the Droid Factory shop in Galaxy's Edge.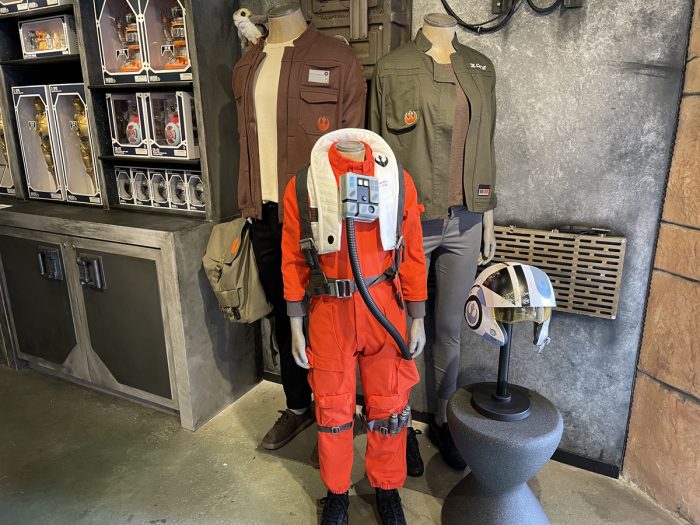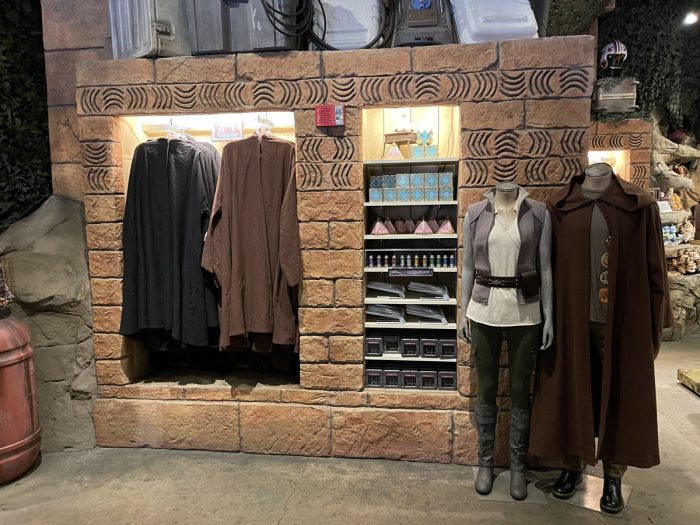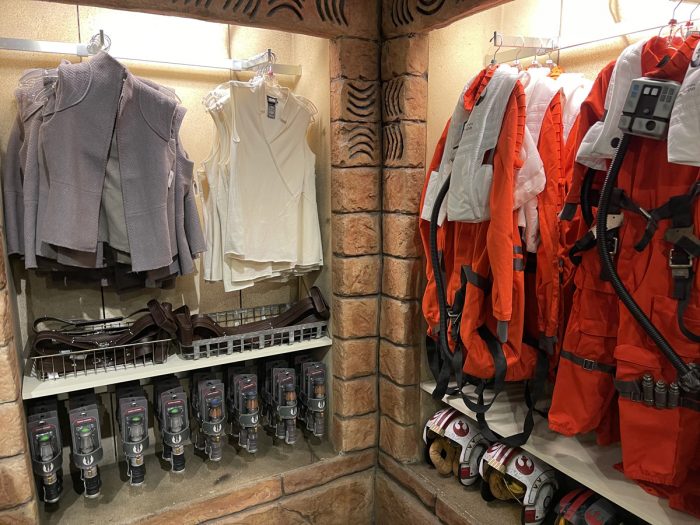 Cosplay as your favorite Star Wars character with these costume pieces.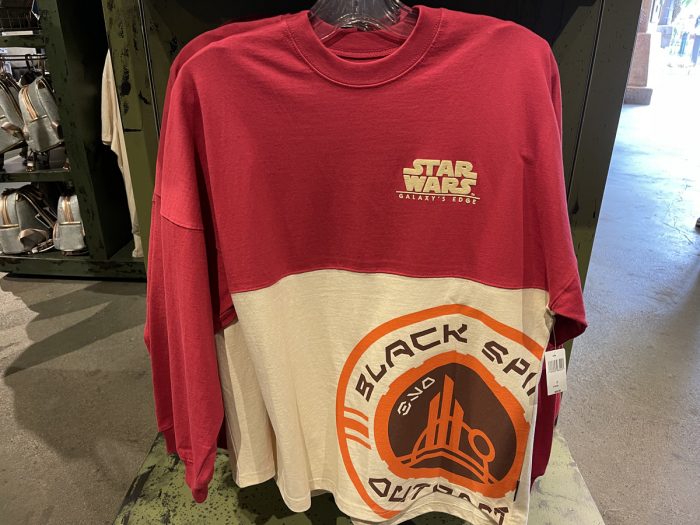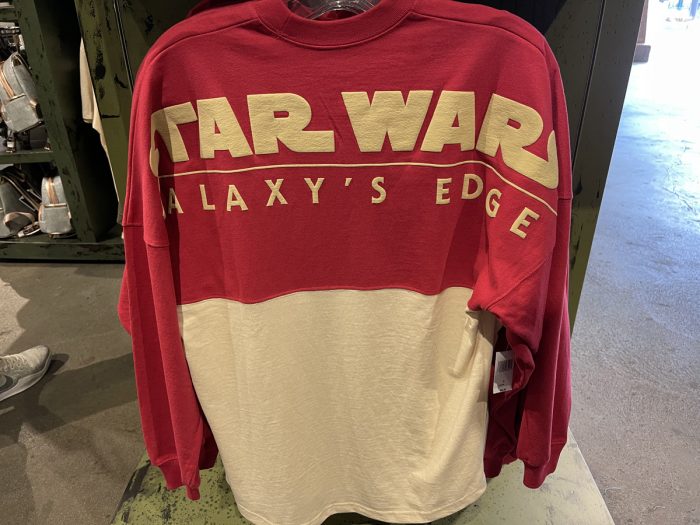 Star Wars Galaxy's Edge spirit jersey.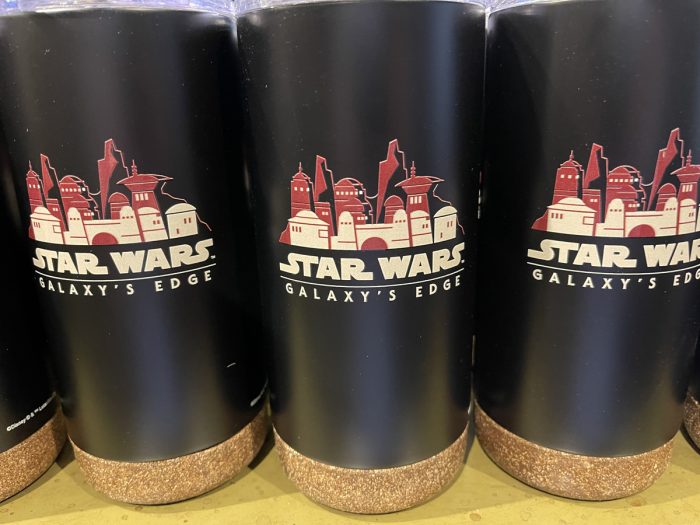 A very nice tumbler.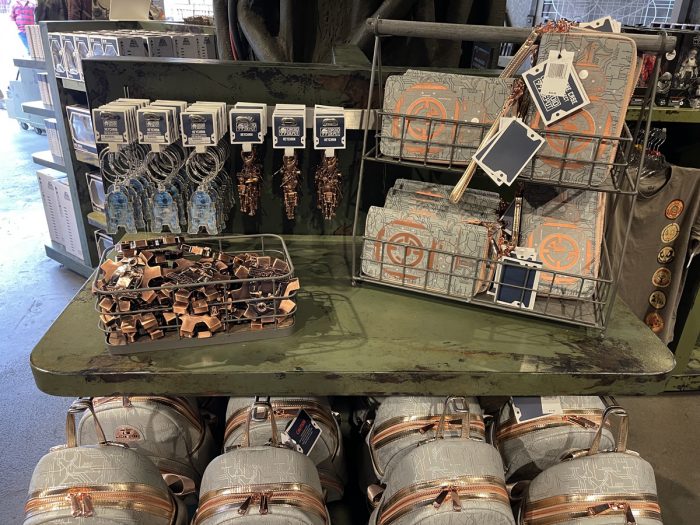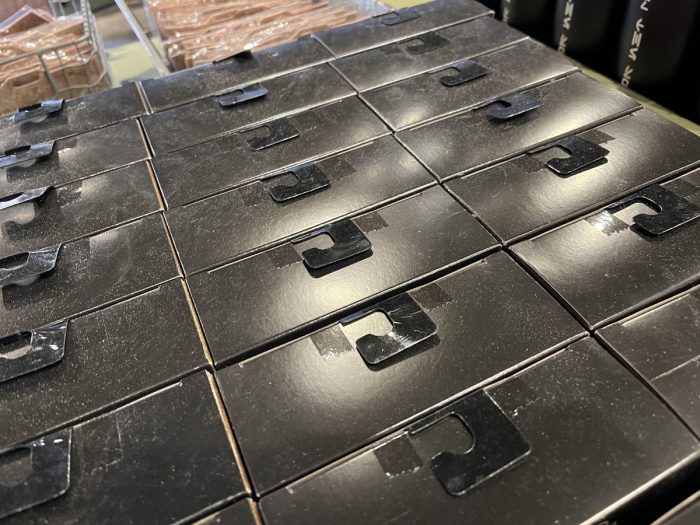 I noticed these Star Wars action figures had nice layer of dust. I'm guessing that's from sitting in some closed Disneyland gift shop for the last year.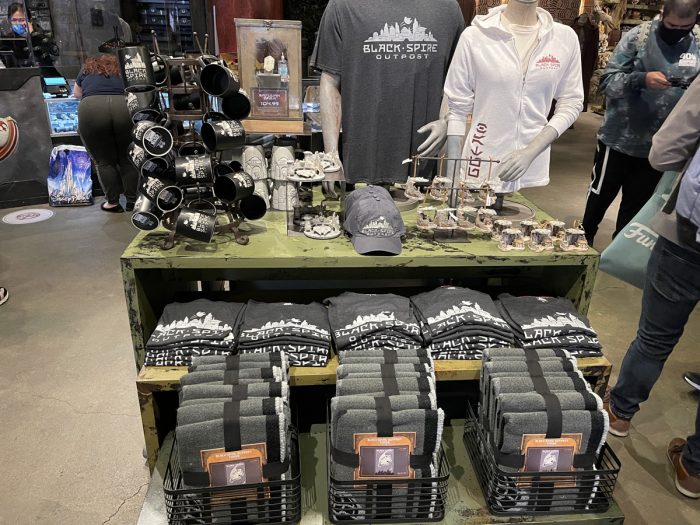 Black Spire Outpost items.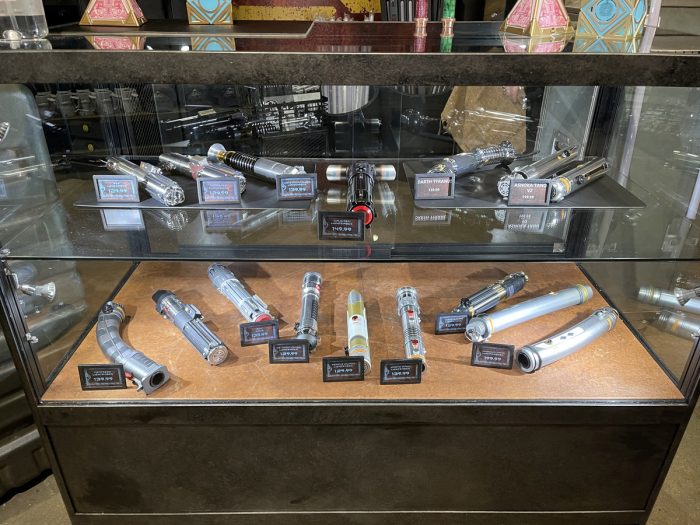 The very fancy lightsaber hilts are also available for purchase.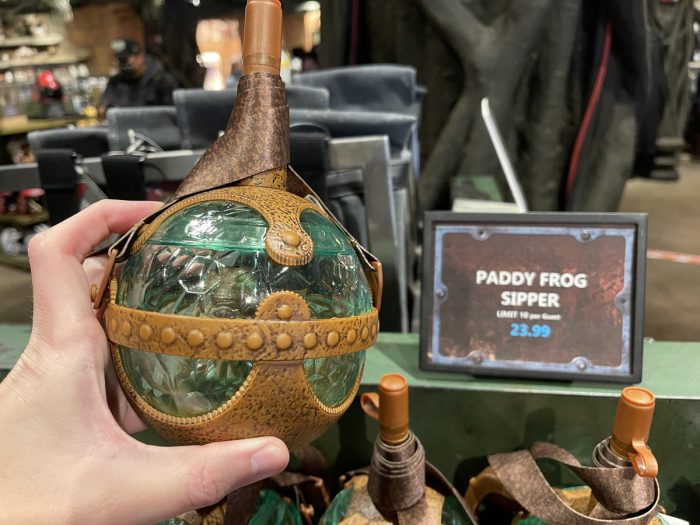 I love Star Wars, and more specifically I love weird/obscure Star Wars stuff. This paddy frog sipper features one of the slimy creatures Jabba the Hut eats in Return of the Jedi. Yum!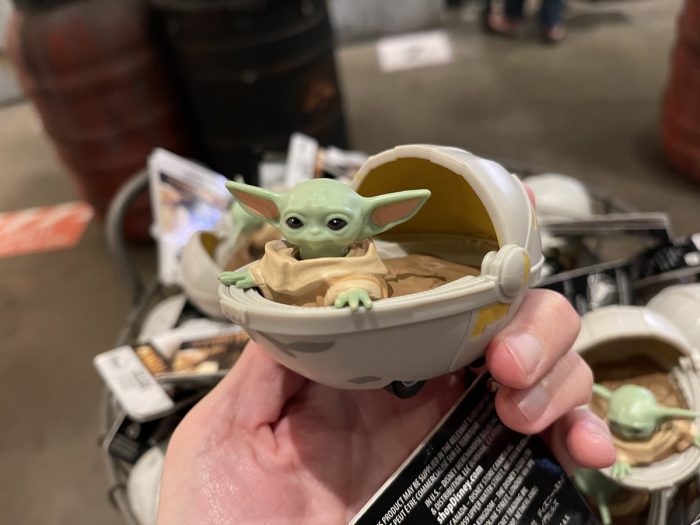 Grogu toy with wheels. This is one of those toys where you pull it back to wind it up, and then you let it go and it flies off to land behind the couch. Never to be seen again.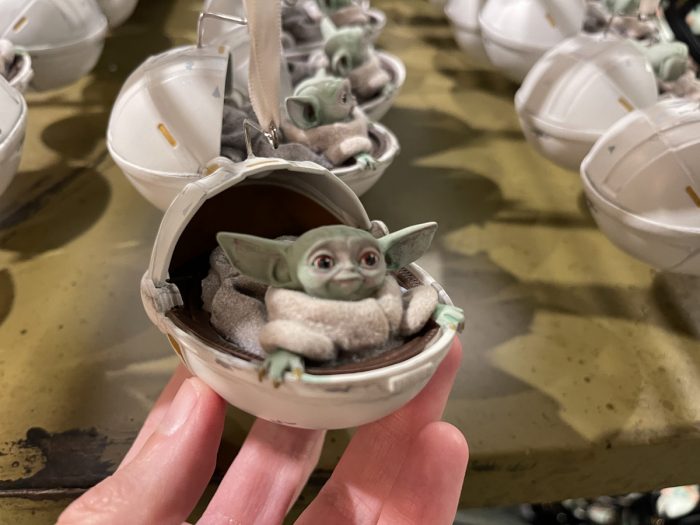 Similarly, here's a Grogu Christmas tree ornament. However there is no wheels on this one.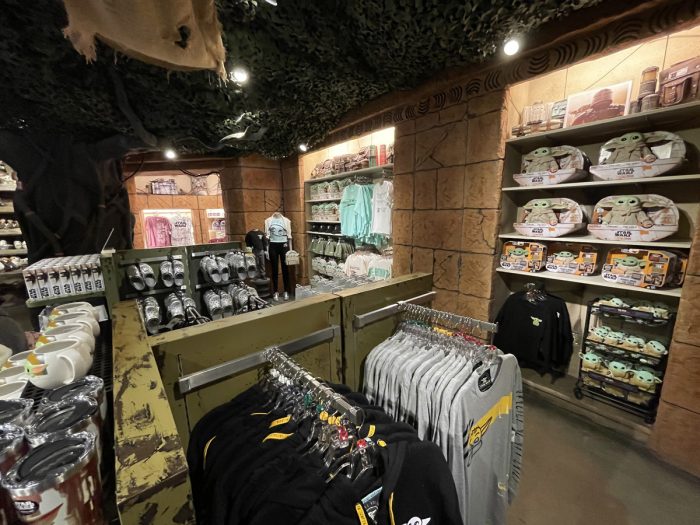 Speaking of Grogu/Baby Yoda/The Child, he's got his own section packed with merch.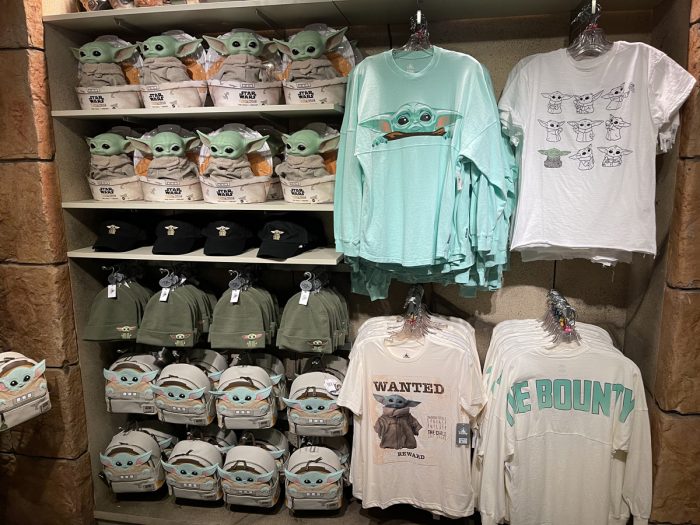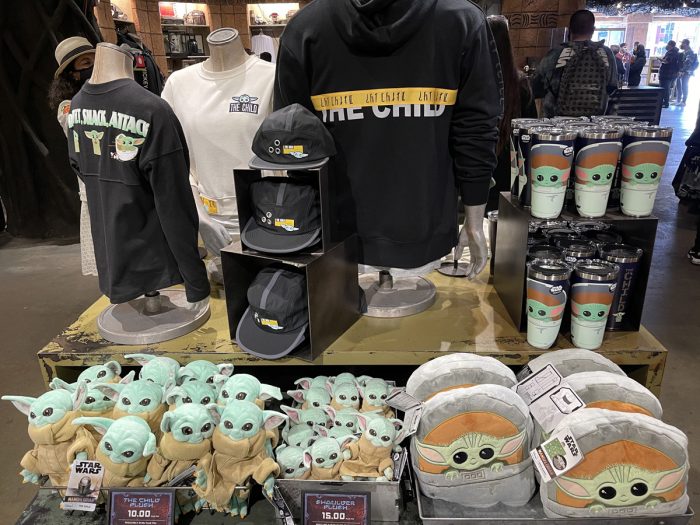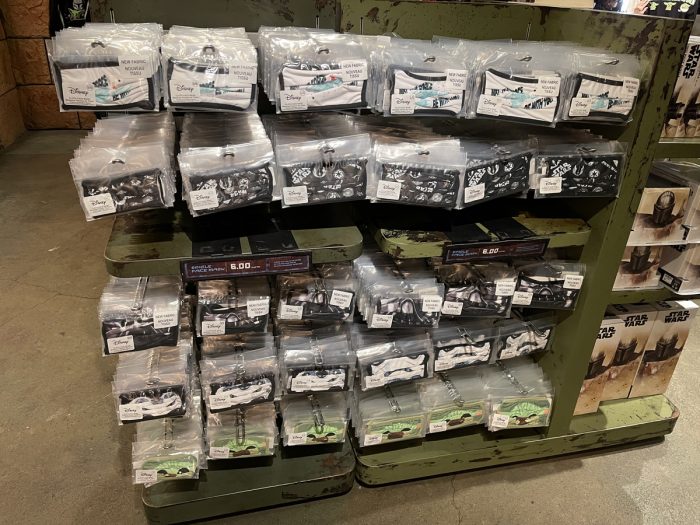 Of course there is a wide range of facemasks available for purchase.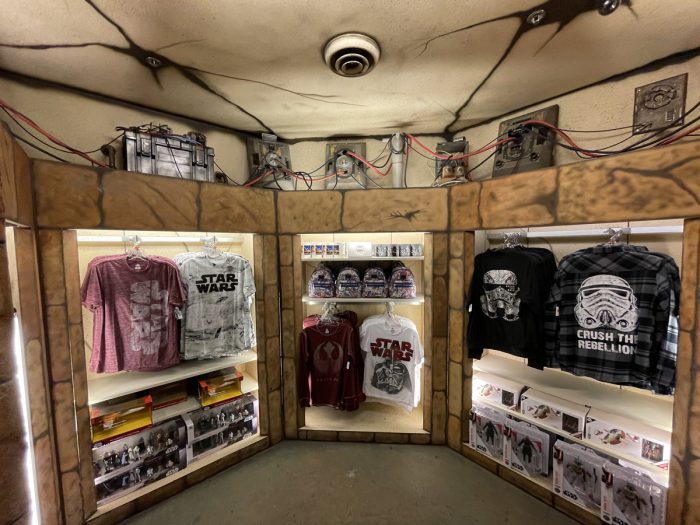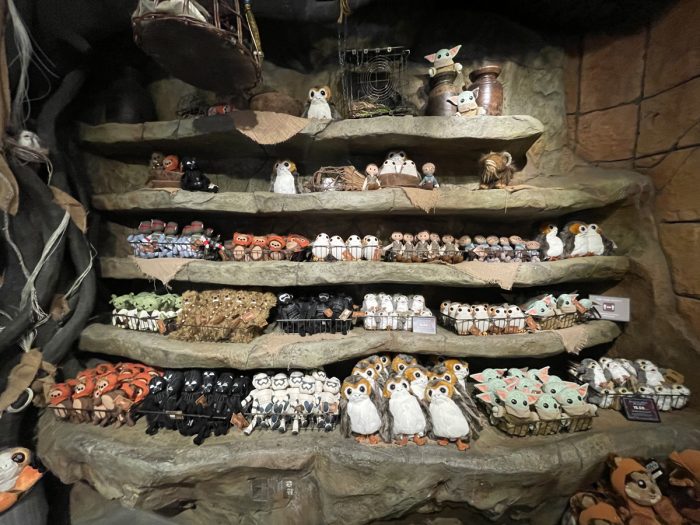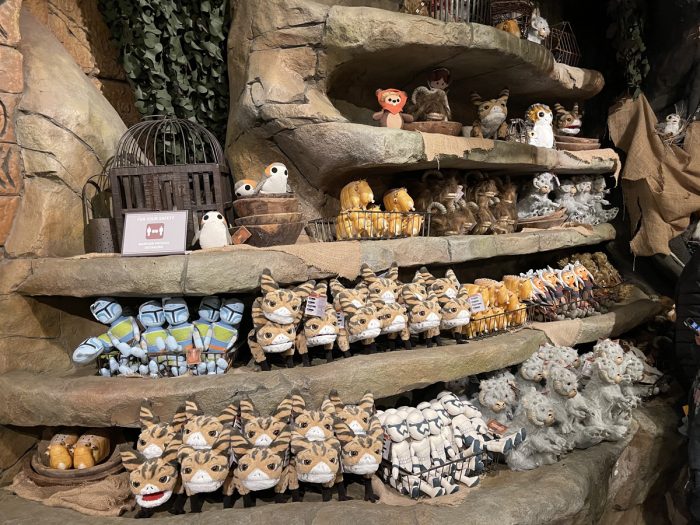 These rock shelves are a perfect spot for the various Star Wars critter plushies.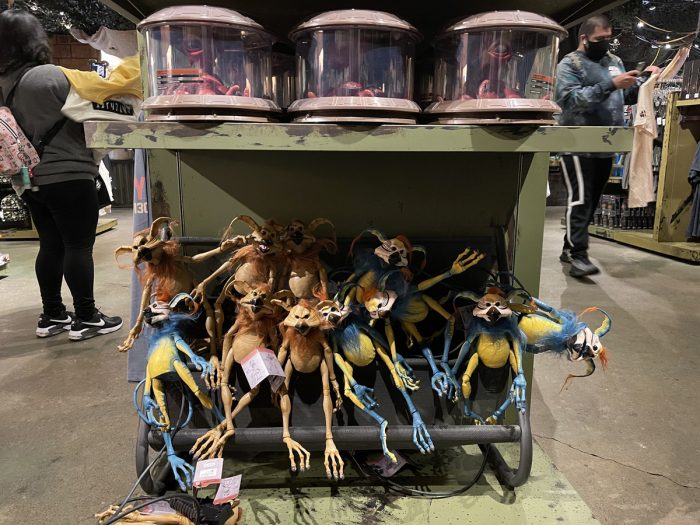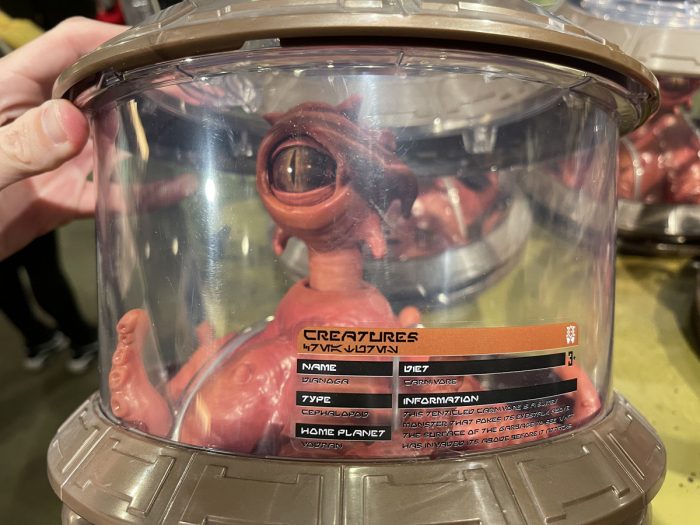 The more weird Star Wars creatures, the better!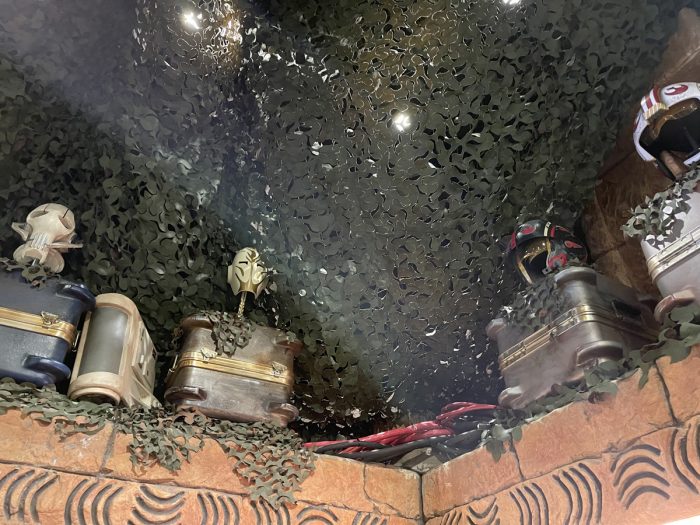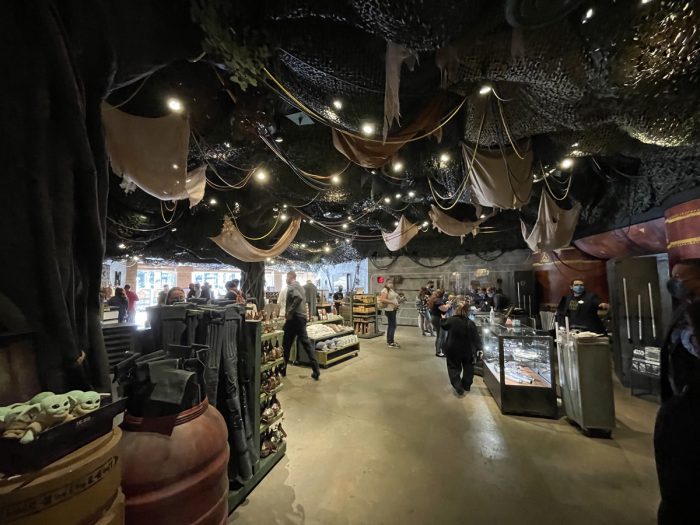 Real quick here's a personal story, the last time I was in this building was in 2001 when my friends and I ate at Rainforest Cafe the night of our high school senior prom (the prom itself was at Disneyland Hotel).
What are your thoughts on the new Star Wars Trading Post? See any items that you want to pick up next time? Let me know in the comments below.