An Ice Cream Fail, and a Success, at Animal Kingdom
Dino-Bite Snacks at Animal Kingdom (located near the Restaurantosaurus in Dinoland) is currently offering two speciality ice cream treats. One is among the best Disney treats we've had in a while, and the other is among the worst.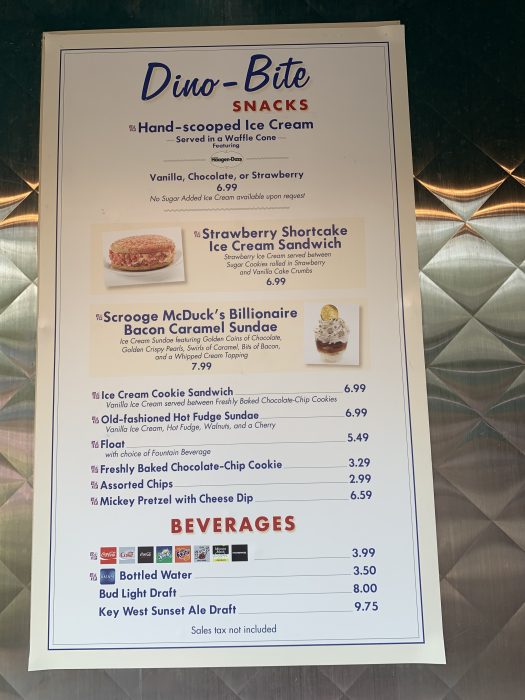 Let's start with the bad.
Scrooge McDuck's Billionaire Bacon Caramel Sundae, advertised as containing "golden coins of chocolate, golden crispy pearls, swirls of caramel, bits of bacon and whipped cream topping," seems like it would be a good idea. We love a good salty/sweet combo. However, rather than containing tiny crumbles of bacon, or a nice crispy strip of caramelized bacon, this sundae includes large, chewy, chunks of meat, with a meat flavor that permeated everything else. We can't recall every having thrown out Disney ice cream before, but this went right in the trash.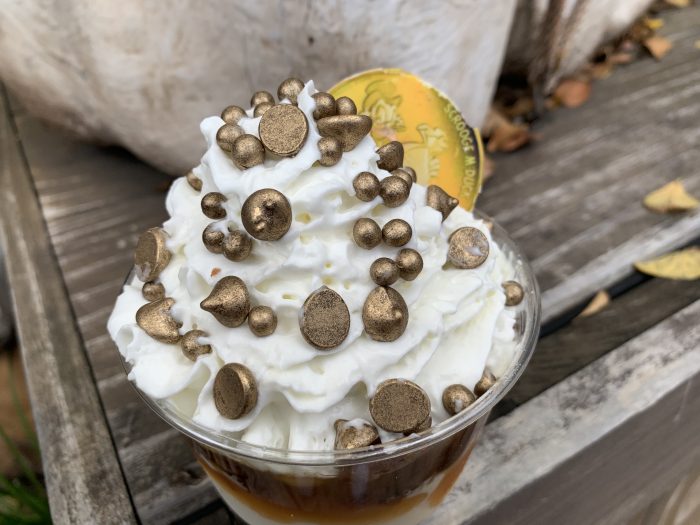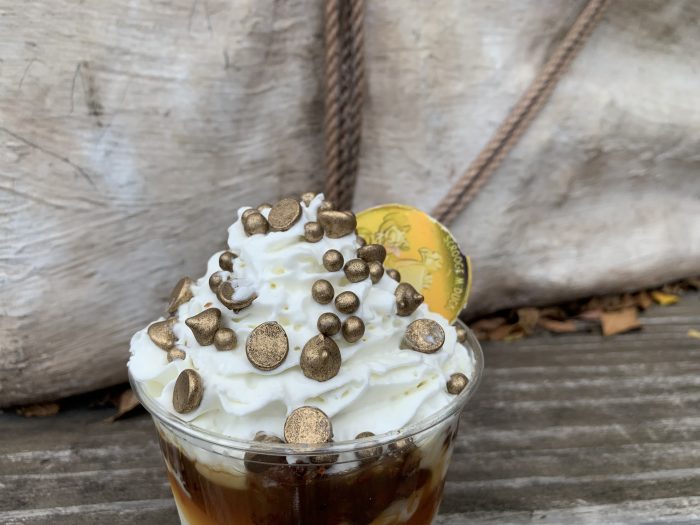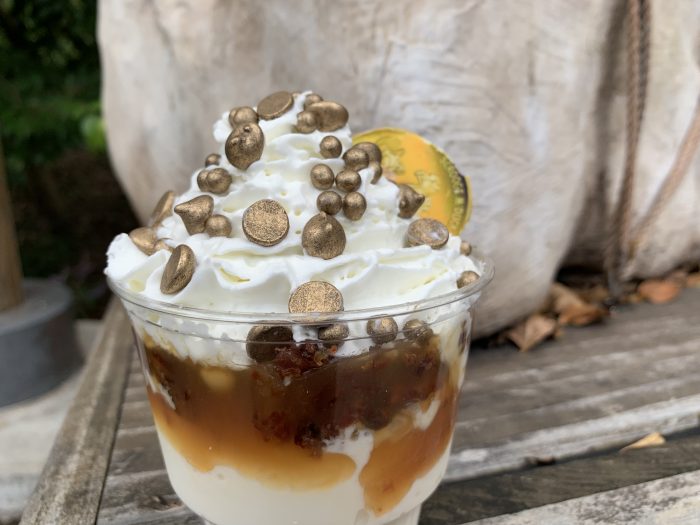 The good news is that the Strawberry Shortcake Ice Cream Sandwich is fantastic. This is "strawberry ice cream served between sugar cookies, rolled in strawberry and vanilla cake crumbs." It's like a grown-up version of the strawberry shortcake pop they serve on Good Humor trucks, but with higher quality ingredients. The ice cream is Haagen-Dazs strawberry. The cookie was soft and lovely. The cake crumbles on the side are toasted and give a bit of crunch for textural interest. The shortcake is hefty and can easily be split between two, or even three, people.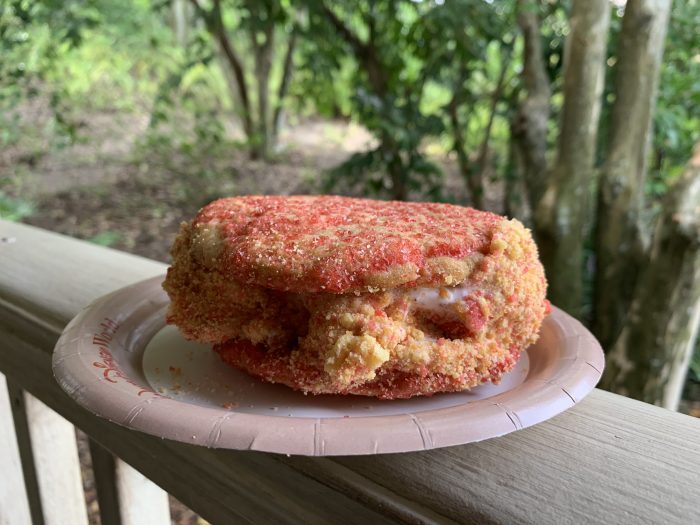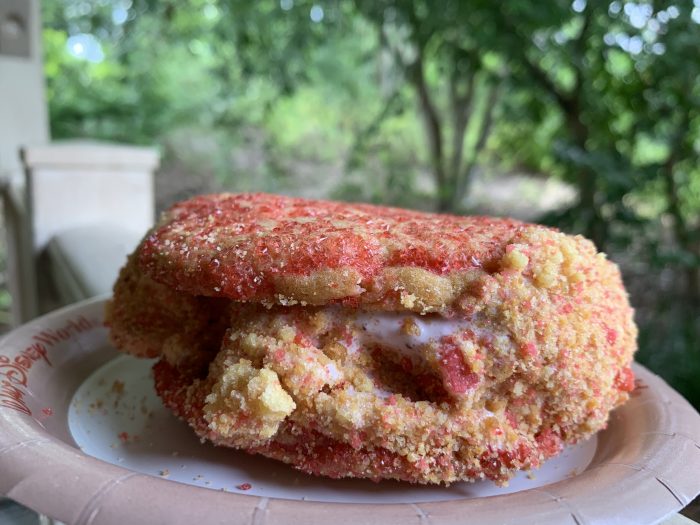 Have you tried either of these treats? Do you agree with our views? Let us know in the comments. 
Photos: Christina Harrison