Around the Universe – Discounts & News for December 2022
We have a HUGE (some would say EPIC) update for you this month with announcements of attraction closures, tons of refurbishments, new turnstiles at the parks, theme park construction, and an update on the new Universal escape rooms. All that and new discounts this month in the latest Around the Universe.
Holidays at Universal Orlando 2022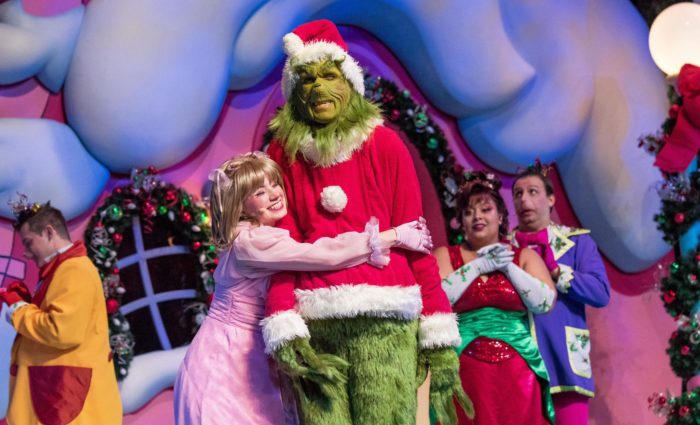 Celebrate the Holidays at Universal Orlando with season shows, parades, food, and events! Trim up the tree with Cindy-Lou Who and the Grinch at the Grinchmas Who-liday Spectacular show. Gasp at the massive Macy's balloons during the Universal Holiday Parade featuring Macy's. Celebrate the Yule Ball at the Magic of Christmas at Hogwarts Castle projection show. And do not forget the Holiday Tribute Store, the Green & Red Coconut Club bar, seasonal shows, and so much more!
The Holidays at Universal Orlando take place daily through January 1, 2023.
Resort Updates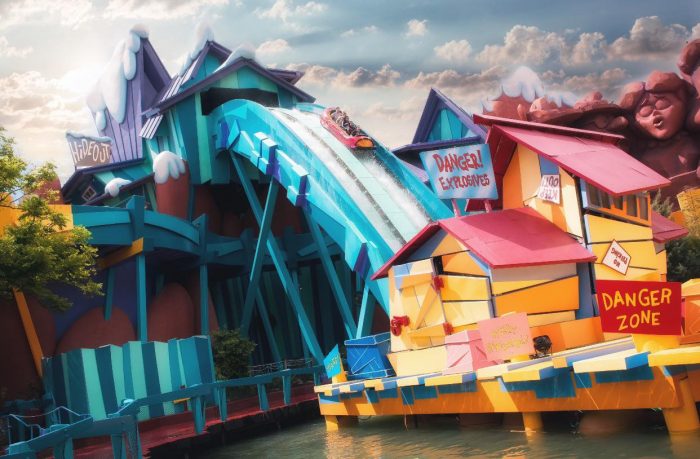 The reports of my death are greatly exaggerated – Mark Twain
Dudley remains closed due to an unscheduled refurbishment, but the attraction could reopen soon. Despite rumors of the attraction closing for good, we are hearing the ride will likely come back in mid-December. It is unknown if the ride will go down again in early 2023 for its refurbishment or if this closure covered the dry-dock yearly maintenance.
https://twitter.com/TheUGseries/status/1597716744684326913
Several parts of the Hagrid queue are closed for maintenance due to hurricane damage. The top of the ramp is closed and stairs now must be used to bypass it. See a Team Member if you need accommodation for the stairs.
The Premier League coming to Universal Orlando CITYWALK @premierleague @PLinUSA @UniversalORL

Save the dates: January 21-22, 2023

The two-day fan event will take place at Universal CityWalk, featuring live action from Premier League fixtures pic.twitter.com/X86YspXMw8

— Thom Boessel (@ThomBoessel) November 28, 2022
Put on your kit and hit the pitch at Universal Orlando with a weekend celebration of the Premier League! Watch games live, have fun with fellow fans, and root for your favorite team (I'm partial to Liverpool, myself). Kick-off happens on January 21st, 2023.
More screening for application of stone is in progress at the marquee of the new Minions attraction. pic.twitter.com/NzpDaROGof

— bioreconstruct (@bioreconstruct) November 29, 2022
Exterior work on the new Minions attraction continues. The new entrance is framed and dry-walled and painting is starting on the exterior of the building. This new attraction will take guests on a moving walkway through Villains-con, using supervillain gadgets to interact with the attraction. It is expected to open in 2023.
New entry touchpoints for IoA look great! pic.twitter.com/MTVdCXf4J8

— intergalactic meatball (@elvenage) November 13, 2022
One of Universal's biggest pinch points has finally been upgraded. The old 1990s turnstiles at Islands of Adventure are gone, now replaced with modern scanning stations. Universal Studios Florida will be upgraded in the coming months. We hope in the future Universal looks to consolidate all their ticket media down to one card, like at Disney, to improve the guest experience.
The Hello Kitty Store in Universal Studios Florida has officially closed.https://t.co/ONN0KdLbeN

— Inside Universal (@insideuniversal) November 30, 2022
Some sad news for Sanrio fans – the Hello Kitty store in Universal Studios Florida closed this week. The store opened in 2016 but never really clicked with fans of the parks. With this closure, Universal quietly executed an update of this park's entrance area. Monsters Cafe, Shrek 4-D, Betty Boop, Hello Kitty, and the complete west side of Hollywood are currently under construction or slated for upgrades.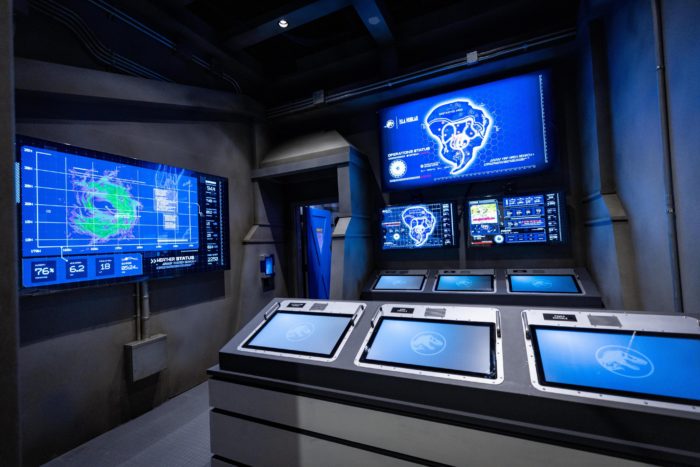 Finally, after months of rumors and anticipation, the Universal Great Movie Escape is opening on December 9th, 2022. Solve puzzles and save the day in Jurassic Park and Back to the Future-themed environments. Tickets range from $49.99 to $64.99 plus tax per person for a shared group experience and $300 to $360 plus tax for a private experience for up to 8 guests. Booking times start at 1:30 pm and are available every hour till 10:30 pm.
Woody Woodpecker's KidZone Closing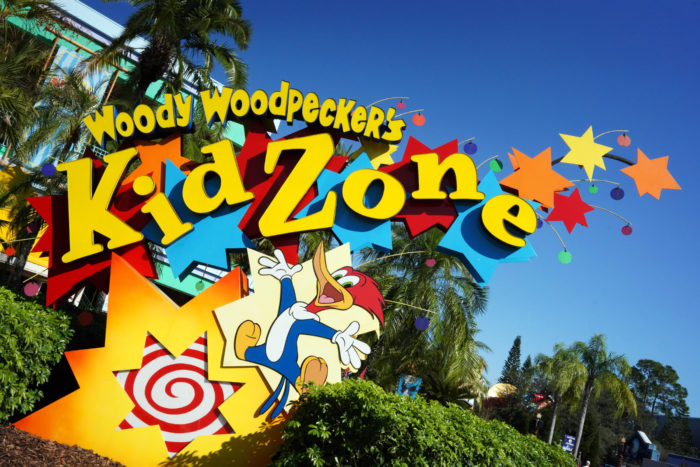 After decades of imminent closures, half a dozen rumored replacements, and what some believe was a curse for any project placed here, KidZone is now officially closing. Fievel's Playground, Woody Woodpecker's Nuthouse Coaster, Curious George Goes to Town, DreamWorks Destination, and the Shrek meet and greet will close on January 16, 2023; the Animal Actors show and E.T. Adventure ride will remain.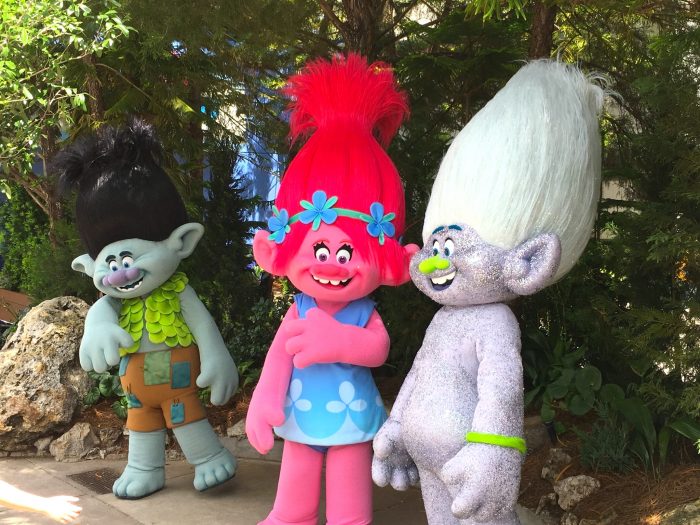 While Universal has not stated what is next we are expecting updated play areas, seating areas, and a retheme of the Nuthouse rollercoaster. The area will mostly focus on DreamWorks characters and IPs, like Shrek, Trolls, and Kung Fu Panda. Current rumors point to the new land opening in the summer of
2024.
Epic Update
What a month for updates, and we have not talked about Epic Universe yet! Thankfully this update is short and sweet.
Aerial overview (Nov 24) of construction of Universal's Epic Universe. Among recent additions is the base of a tower crane for the in-park hotel near the lake. pic.twitter.com/xbwJt49klf

— bioreconstruct (@bioreconstruct) November 25, 2022
Epic Universe construction is back on track after a wet fall with work starting on the three hotel projects. The main hotel, what is believed to be named Grand Helios, will be at the back of the park, overlooking the fountain show. This will be the signature hotel at Epic Universe and feature fine dining and luxury rooms. The other two resorts are located across the street from the entrance to the park and will hit a value or prime value price point.
Track added to the hub rollercoaster in #EpicUniverse. pic.twitter.com/ogil9geXgZ

— Cygnus (@CygnusParkYT) November 29, 2022
Track installation is underway for the central hub thrill coaster. This dueling coaster starts in the park's hub before launching towards the outer skirts, featuring airtime hills and gravity-defying inversions. On a coaster scale this is more in line with VelociCoaster than Hagrid.
It's uncanny how much they are copying the architecture.
Monsters Manor is going to be mighty impressive when done

Thank you to my anonymous photosource. Doing the lord's work giving me extra updates. #EpicUniverse pic.twitter.com/RJI0Wtqyow

— Tommy Hawkins (@tommyhawkins) November 28, 2022
Steelwork for the terrifying Universal Monsters E-Ticket attraction is starting to take the shape of classic European castles. Based on the cherry picker in the above photo, the entrance tower should reach over 100 feet tall when complete.
Epic Universe is scheduled to open by the summer of 2025.
Discounts
Florida & Georgia Residents – Buy a 2-day, 2-park ticket and get one day free. Add on Volcano Bay for $25.
Florida Residents – $114 per night at Cabana Bay Beach Resort
All Guests – Buy a 2-day, 2-park ticket and get two days free. Add on Volcano Bay for $35.
All Guests – 25% off 5-day vacation packages at Cabana Bay Beach Resort or Aventura Hotel
All Guests – 20% off 2-bedroom suites at Endless Summer, minimum 4-night stay
For more deals, including discounts on vacation packages, visit the Universal Orlando website or book your Universal vacation with the TouringPlans Travel Agency.
Refurbishments and Closures
The following attractions are closed for refurbishment:
Dudley Do-Rights Ripsaw Falls – Reopening TBA
Waturi Beach Wave Pool – November 28 through December 11, 2022 (Beach will remain open)
For the most up-to-date listing of refurbishments refer to the Universal Orlando website.
Contact the travel agents at TouringPlans Travel Agency who can book you a Universal Orlando, Walt Disney World, Disneyland, or Disney Cruise Line vacation. All quotes are free, and if you decide to purchase through us, you will get a free year subscription to the TouringPlans Line app for Universal Orlando.