Best Bets at the 2023 Festival of the Arts
We've already covered The Best $50 You Can Spend at Festival of the Arts, but now let's map out a food and beverage plan if you don't want to be bothered with budgets. Here are the sips and nibbles we suggest you splurge on to get the best of this Fest. Some of these also made an appearance in the Best $50, but that's OK. They're good enough to eat twice!
Best Seafood
Cast Iron-roasted P.E.I. Mussels from The Craftsman's Courtyard, $7.50 – a repeat that has earned another appearance! Not a soul is going to pass up such a beautiful seafood dish when it's priced like this AND the serving is so generous. Plus, I'm a sucker for a good sauce. Save the toasted bread to dip in the herbed, liquid joy at the bottom of the bowl.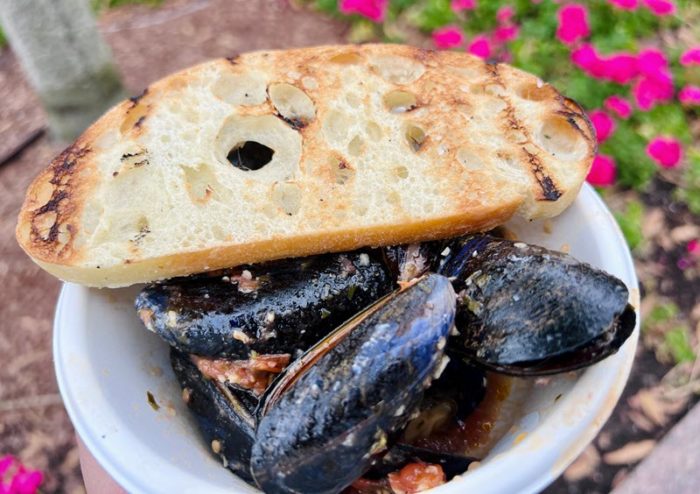 Angry Crab from Moderne. This is the only star at this new booth, but it's worth the wait in line! The crab is sweet and crunchy, and the sriracha is a nice twist with the tropical flavors.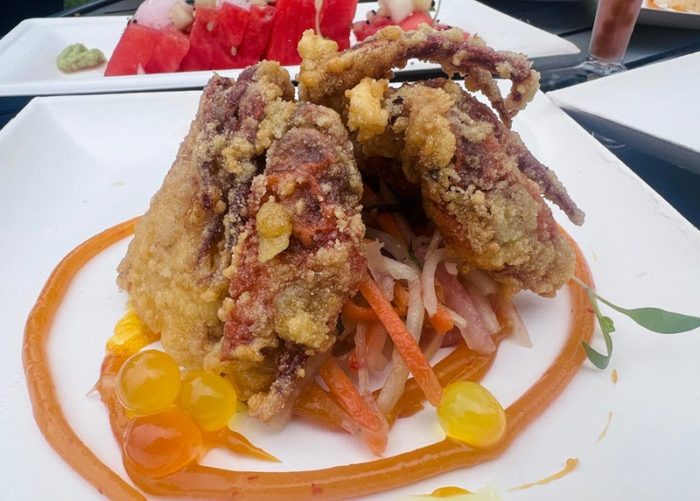 Best Comfort Food
Tomato Soup with Pimento Cheese, Bacon, and Fried Green Tomato Grilled Cheese from Pop Eats. So simple but so wonderful. The soup is unreasonably creamy and hearty and the Grilled Cheese is a meal all on its own.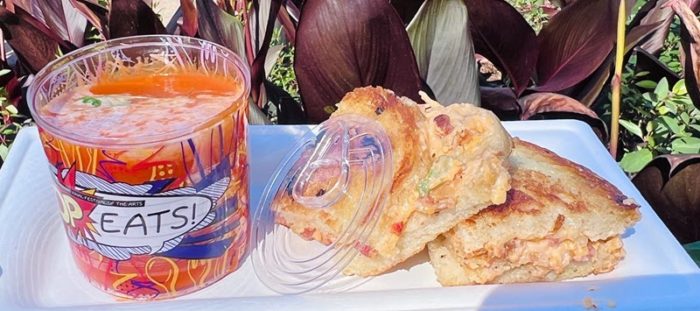 Best Meaty Bits
Red Wine-Braised Beef Short Rib from Pastoral Palate. This mini Sunday dinner has been on repeat for me. The parsnip pureé is sweet and creamy and provides the most beautiful resting place for the spoon-tender beef.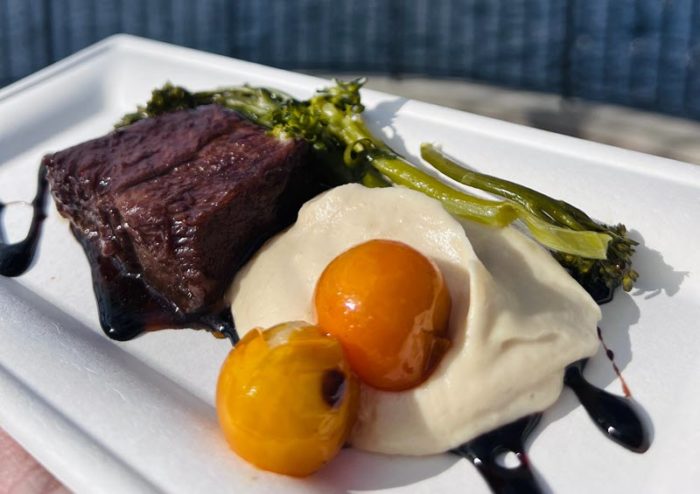 Carne Asada from El Artista Hambriento, Mexico. This dish is the most expensive item that I heartily recommend! I love that it isn't spicy but it is powerfully flavored!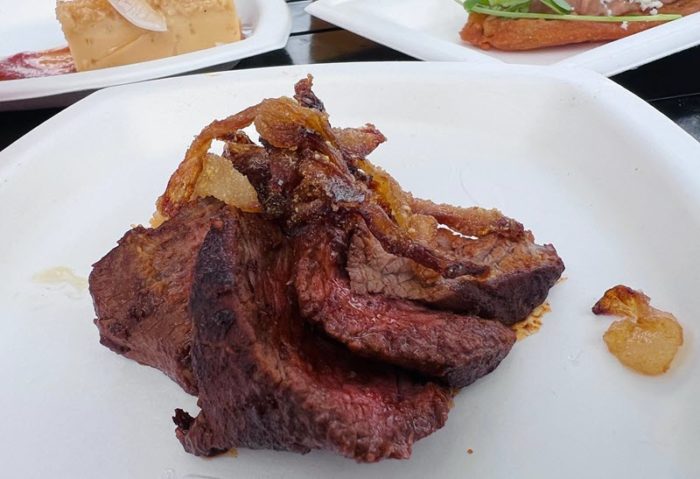 Chorizo and Potato Empanada from Vibrante & Vívido: Encanto Cocina. It's so impressive that they're able to produce such beautiful pastry in such huge quantities! Well filled and so reasonable for the size!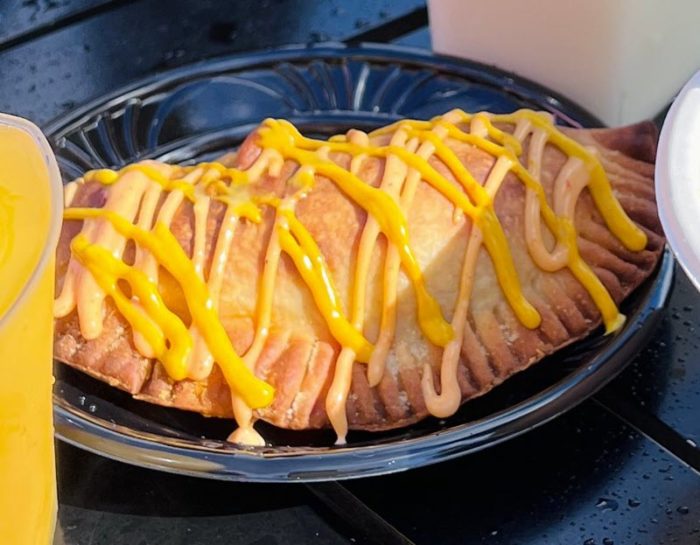 Best Veg That Features Veg But Isn't Plant-Based And For Sure Has Dairy Or Meat Ingredients
Usually we like to do a "Best Plant-Based/Gluten-Friendly" category, but there weren't as many standouts this year. These dishes are vegetable-focused, but they do contain dairy (non-vegan) or in some cases meat components.
Wild Mushroom Risotto, Gourmet Landscapes. Reminder, this is our "splurge" list. Anything above $7.00 invokes a rant about the cost of eggs and the lack of AP sales, but this $9.75 dish is worth the money. This is a must-do if you have picky eaters in your group, assuming they don't have a fear of fungi!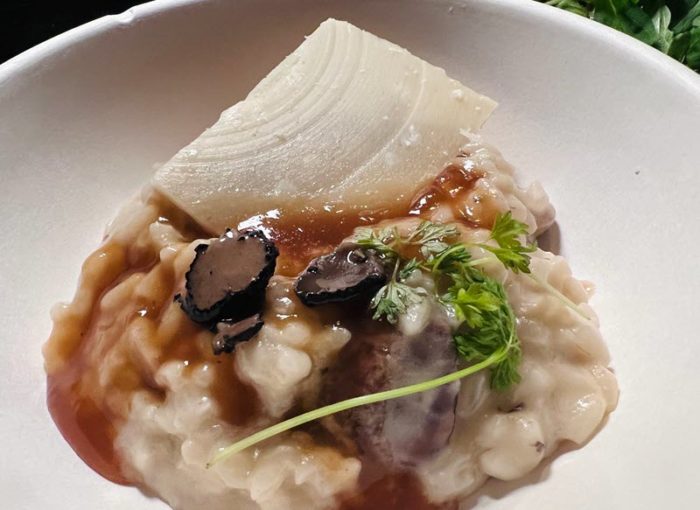 Deconstructed French Onion Soup, The Deconstructed Dish.  This dish had us writing poetry about onion bread. Sure, there is beef broth, but this is an ode to onions and we're huge fans. Don't skip this – especially now that we're in our winter blast. It was 64 degrees today and I actually had to bust out a sweater. This Soup will help clear the bone-chilling frost of a bitter Florida deep freeze.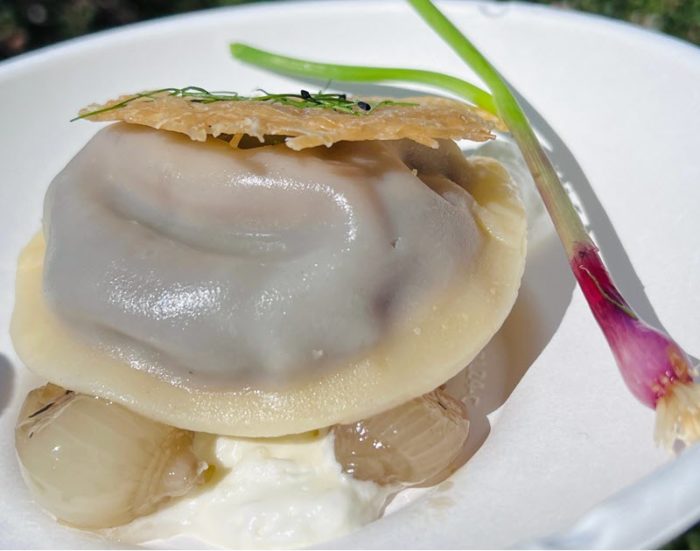 Best Sweets
Rainbow Cake, Figment's Inspiration Station at the Odyssey. Sure, this one cake is all of the sugar one human should consume in a two-week period, but it's worth the money and the eventual crash. The colors are happy, the Skittles are the stuff of TikTok dreams, and the whipped icing is delightful.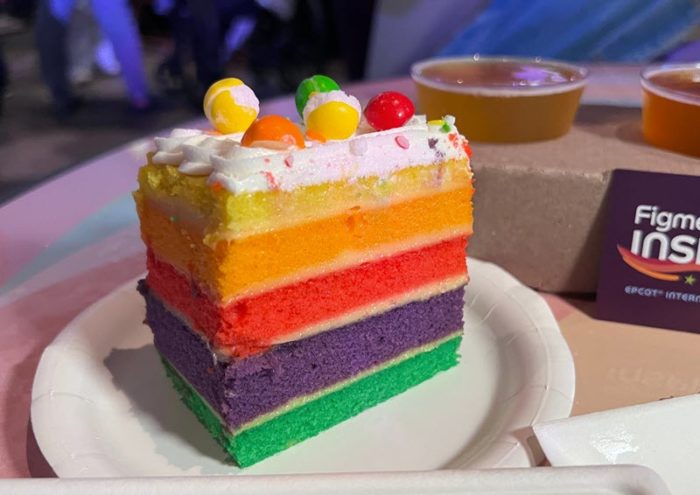 Hummingbird Cake, The Artist's Table. This is what happens when that one lady at the church potluck decides to show off. The banana sorbet has a tiny buzz of false banana flavor, but it's still worth the time and money.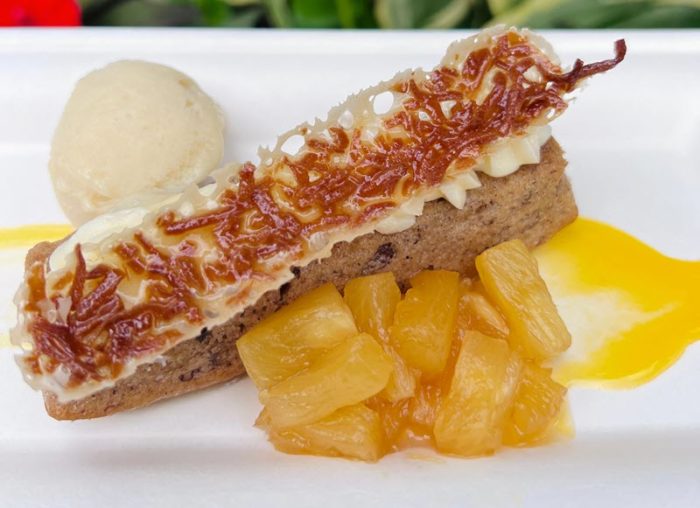 House-Made Crispy Almond Phyllo
, Tangierine Café. Have you seen the videos of Len having a spiritual moment with this flaky, crunchy delight? If you see Len walking around Epcot between now and February 20th, he's going to have powdered sugar and phyllo crumbs on his chin and shirt. It's fine. We know.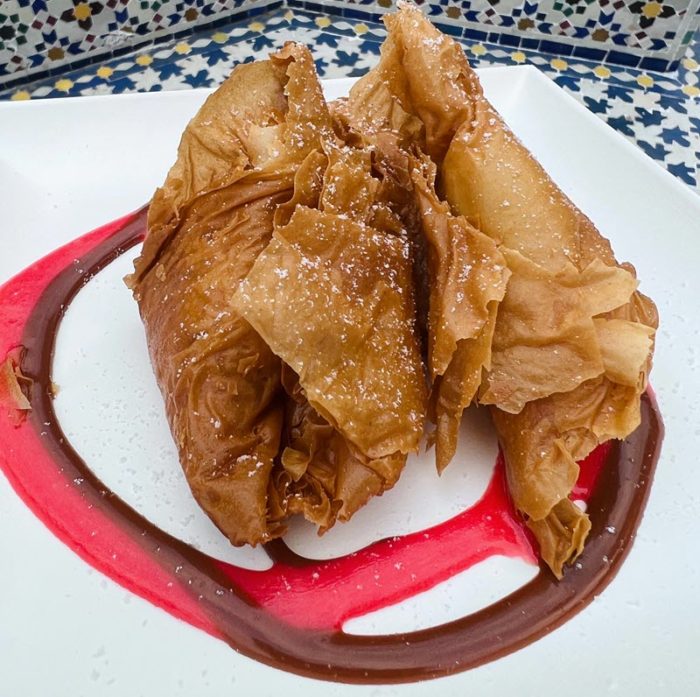 Best Chocolate
Black Forest Cake, Pastoral Palate, Germany. Fine. I'm cheap and I'm old enough to remember the Epcot Food and Wine prices from a few decades ago. I am much older, but I'm still cheap while still expecting a serving that is both delicious and enough to share with at least one other person. This $4.75 cake is all of that, plus it's stunning! Make sure you're getting a complete bite of cream, the cake, and the cherry – outstanding!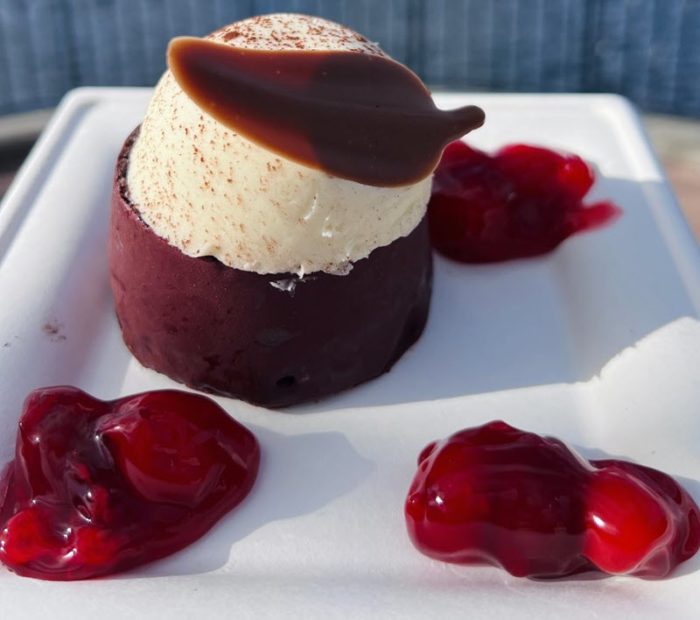 Decadent Valrhona Chocolate, Deco Delights. This is the best kind of repeat! We're so happy this one came back AND they kept the price the same. We fully endorse a $5.00 Festival dish. The Dark Chocolate Mousse, Chocolate Brownie, and Cassis Mousse meet to create a chocolate dream.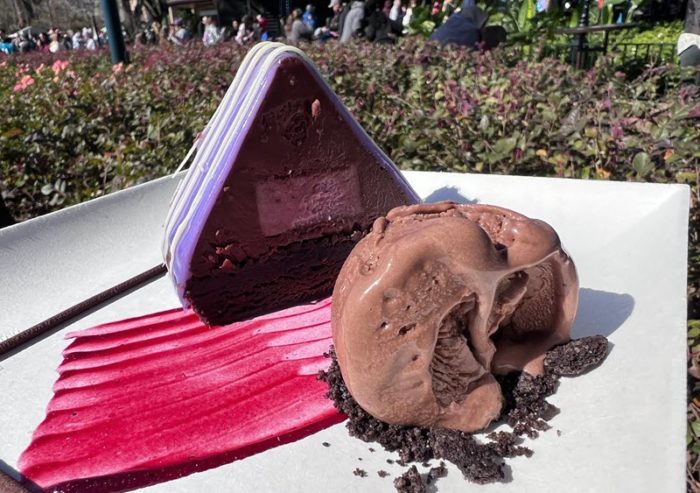 Have you visited the Festival this year? What did we leave off that would have made your list? Let us know in the comments!