Biergarten is Back to a Buffet
EPCOT's Biergarten Restaurant has returned…again! But this time, it has been restored to its former glory.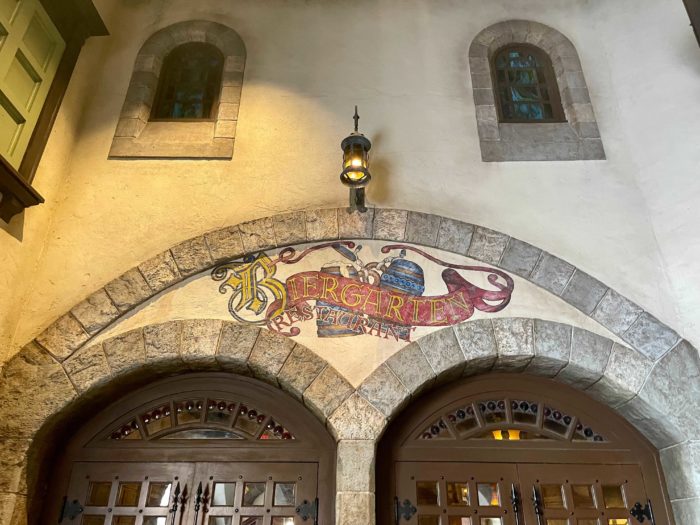 For the past few months, this classic EPCOT restaurant has been a family-style experience where the food is brought to your table. However, Biergarten recently returned to its former self as a functioning buffet featuring all-you-can-eat German cuisine.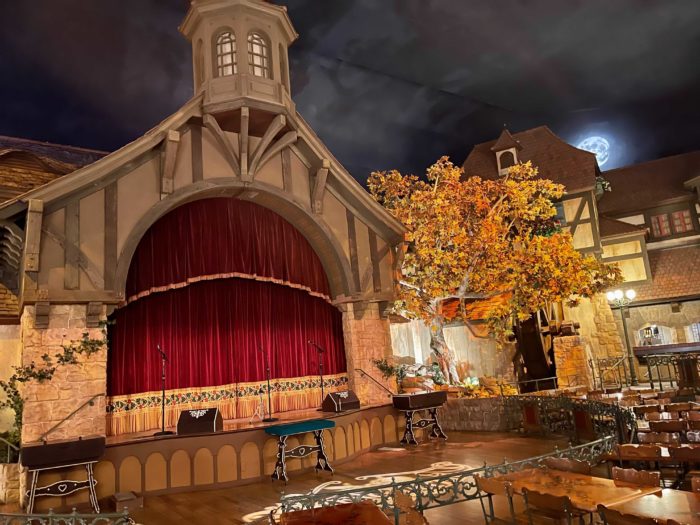 Biergarten is naturally located at EPCOT's Germany pavilion within the World Showcase where it's Oktoberfest all year long! The interior is one of EPCOT's best as it looks like a charming, outdoor German village at twilight complete with a waterwheel and trees boasting fall foliage.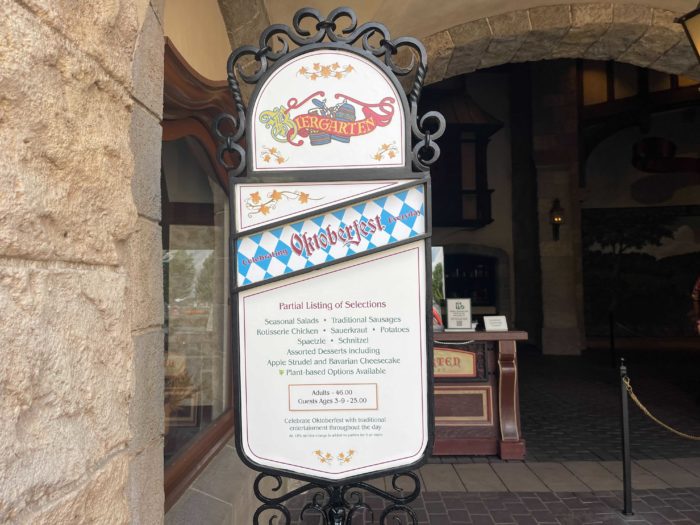 Biergarten is also unique in that it offers live entertainment courtesy of a Polka band!
What You Need to Know
EPCOT's Biergarten serves lunch from 12:00 p.m. to 3:55 p.m. and dinner from 4:00 p.m. to 8:00 p.m. Regardless of when you dine at this World Showcase restaurant, both meals cost $46 per adult and $25 for kids ages 3-9 years.
Advance Dining Reservations are encouraged and can also be made on the My Disney Experience app; although, if you're already within that 60-day window, consider using the TouringPlans Reservation Finder. Biergarten also has the option to join a walk-up list within the app; but, of course, your odds are based on availability that day.
TouringPlans park reporters Ivonne and Chrissy recently dropped by the Biergarten to check out its reopened buffet and to see if it lived up to what they remembered.
The Drinks
Naturally, Biergarten has a wide selection of beers and other alcoholic beverages.
Ivonne ordered the Schofferhoffer beer (a.ka. the grapefruit beer). According to her, it's her favorite alcoholic drink in the history of alcohol and grapefruit as it's so refreshing and a little tart. It doesn't have too much alcohol, but she doesn't mind that.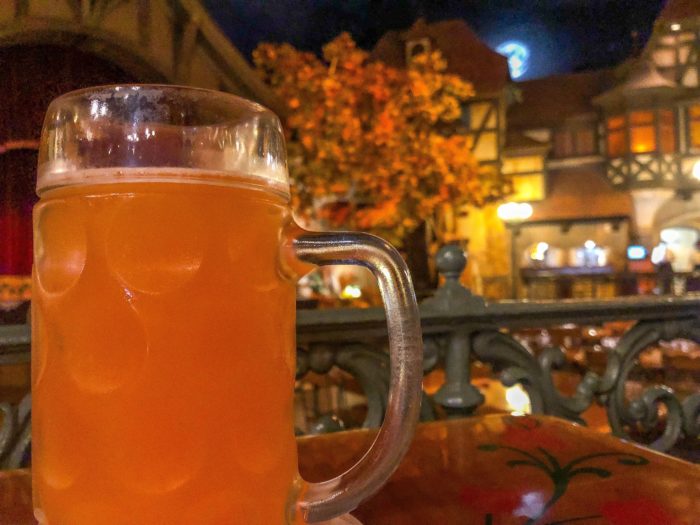 Chrissy appreciates that even if you're not having a beer, the Cast Members served all drinks – even her Diet Coke – in a huge, glass stein. Prost!
The Food
Due to the sheer wealth of options, we're listing what was available during Ivonne and Chrissy's visit with a few thoughts on the items that truly made an impression.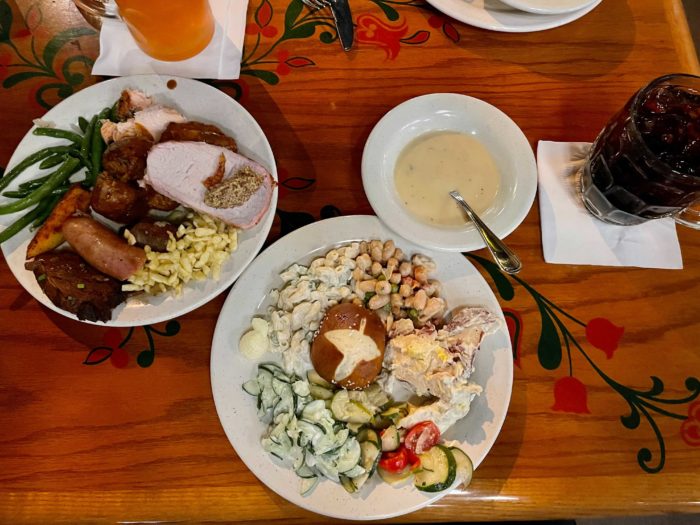 Also, be aware that in addition to the buffet, Biergarten also offers allergy-friendly family-style skillets, salads, and dessert platters.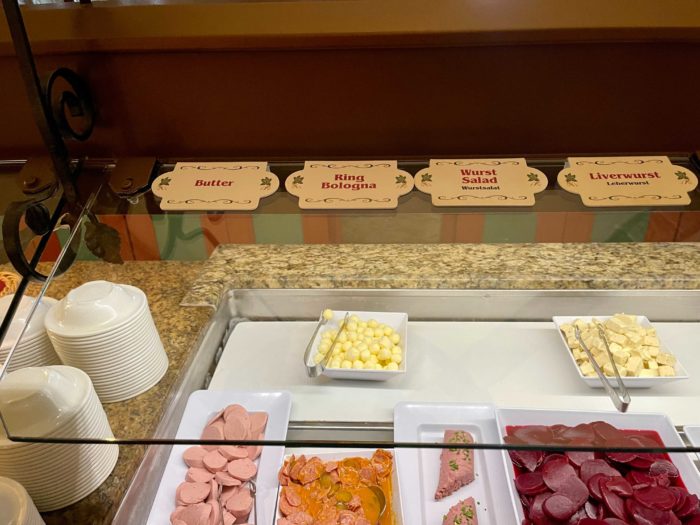 Ring Bologna
Wurst Salad
Liverwurst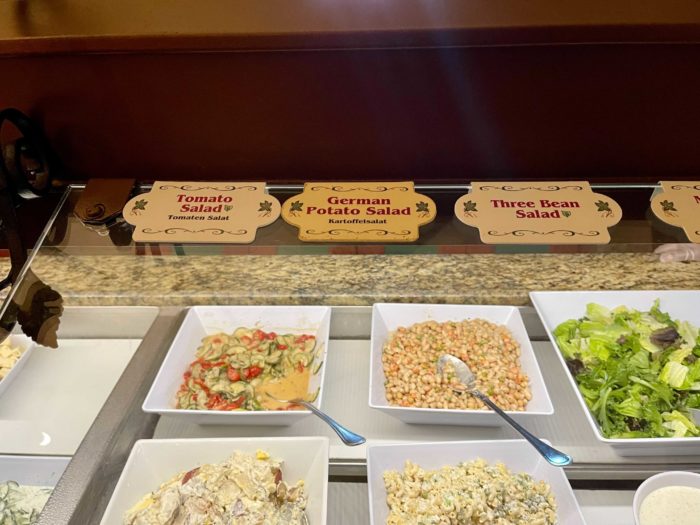 Beet Salad
Tomato Salad
German Potato Salad
Three Bean Salad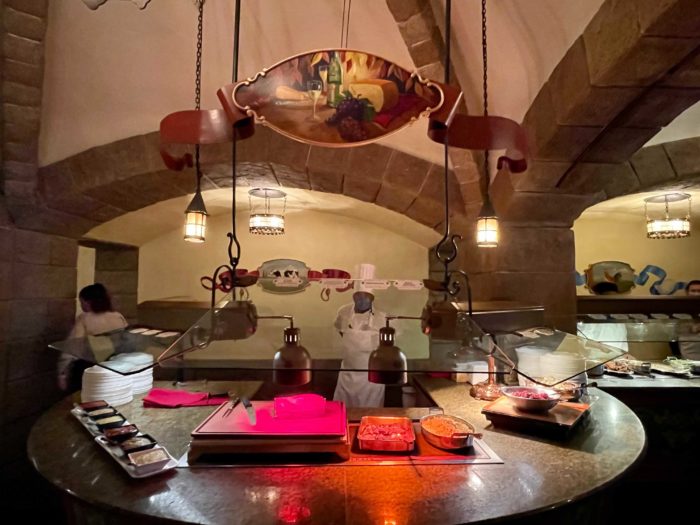 Lettuce, Dressings, Cheese
Cucumber Salad
Cheese and Beer Soup

Not a new item, but it wasn't on the family-style menu so it's nice to have it make a comeback!
Pretzel Rolls

Ivonne consumed her entire bowl of soup using just the bread – and it was glorious.

Roasted Potatoes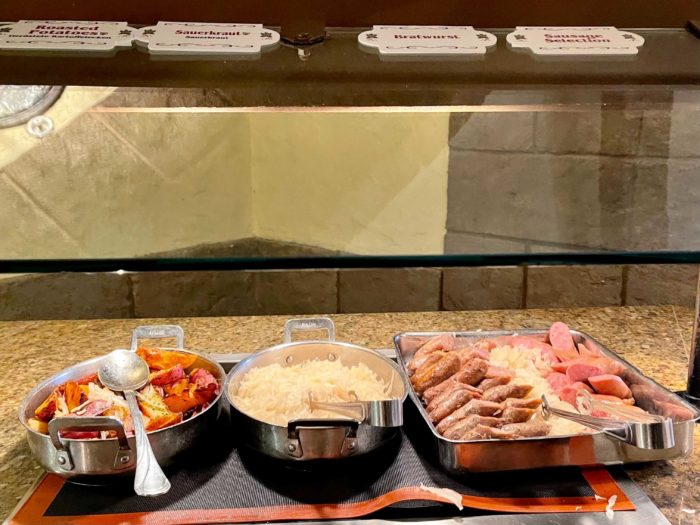 Saurkraut
Bratwurst
Sausage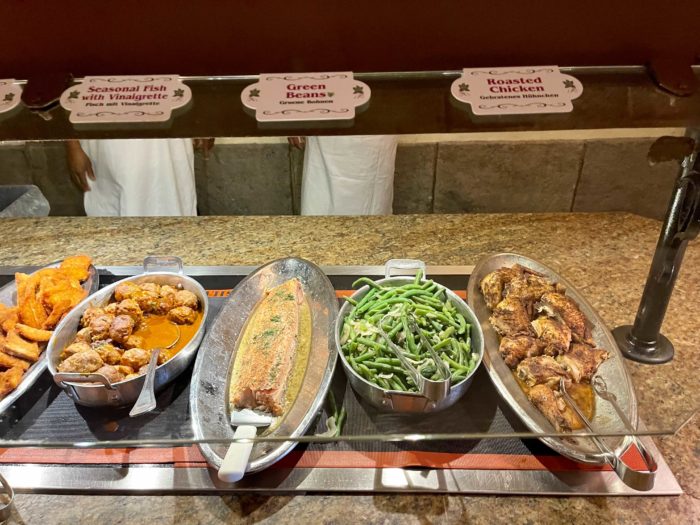 Roasted Chicken
Green Beans
Seasonal Fish (Salmon)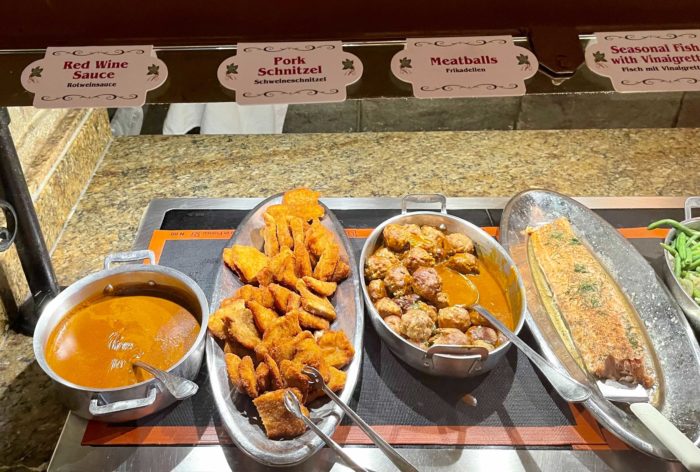 Pork Schnitzel
Meatballs
Red Wine Sauce

This sauce is a deep reduction that Chrissy claims should be served atop every piece of schnitzel served. Be sure to give it a try!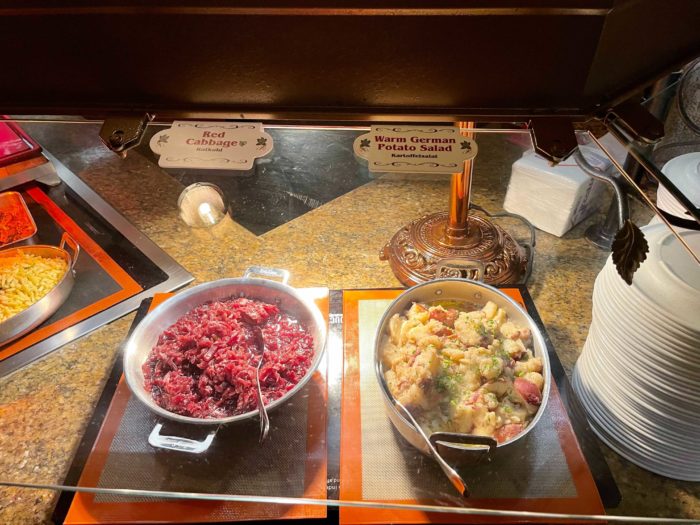 Red Cabbage
Warm German Potato Salad
Pork Roast

This was Chrissy's favorite!
Sauerbratan
Herb Spatzel
Sauces

Ketchup, Whole Grain Mustard, Applesauce
Black Forest Cake

So how does anyone move beyond the Black Forest Cake? While dessert first is totally acceptable, if not encouraged, be aware that this cake is dangerous so you may want to save it for last in order to the other options.

Brownies
Bavarian Cheesecake
Blueberry Crumble Cake
Sliced Pineapple
Berry Compote

Tip! It's best on the new Blueberry Crumble Cake.

Apple Strudel

Served with vanilla sauce!

Chocolate Chip Cookies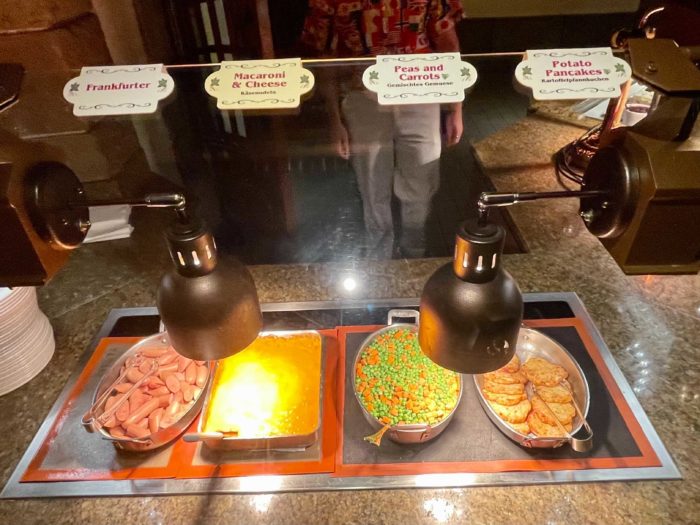 Frankfurters
Mac & Cheese
Peas & Carrots
Potato Pancakes
Final Thoughts
During Ivonne and Chrissy's visit, the restaurant wasn't busy at all but was still well-staffed and very helpful. Also, if traditional German fare isn't your vibe, Biergarten offers so many other wonderful options meaning there's something for everyone.
Are you a fan of EPCOT's Biergarten Restaurant? Are you glad that it's finally returned to its former glory? Let us know in the comments!