Blizzard Beach Reopens with Frozen Characters!
Blizzard Beach Re-Opens!
Disney's Blizzard Beach water park re-opened this past Sunday, with a new Frozen-themed overlay at Tikes Peak, and easier ways for families to experience the Runoff Rapids water slide.  Our own Christina was there to see all of this in person.  Let's take a walk around with Chrissy and see how the park looks!
It's Christmastime at Blizzard Beach!
You can tell it's the holiday season at Blizzard Beach, with "snow" and Santa Claus out to greet guests.  A "snow" (or "snoap") machine is also near the entrance to Tikes Peak.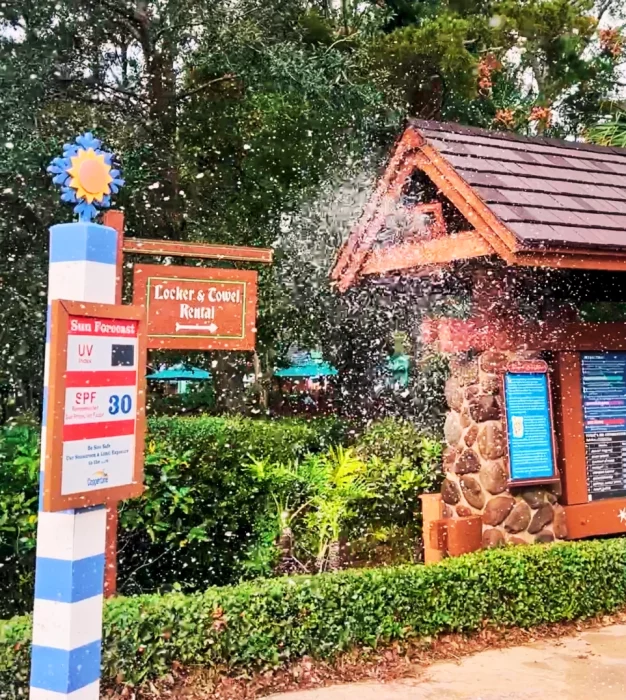 Santa Claus was also out, getting in some last-minute tanning before the holiday season begins in earnest.  Santa will be meeting guests from 10 a.m. to 12:30 p.m. daily through the end of the year.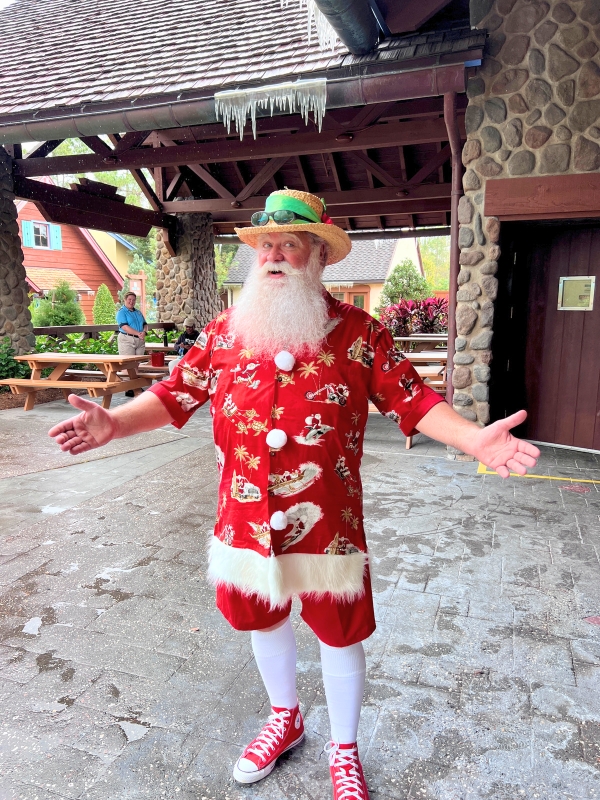 And while Santa's the main draw here, holiday decorations are now found all around Blizzard Beach.  Here's a new holiday-themed float for Cross Country Creek: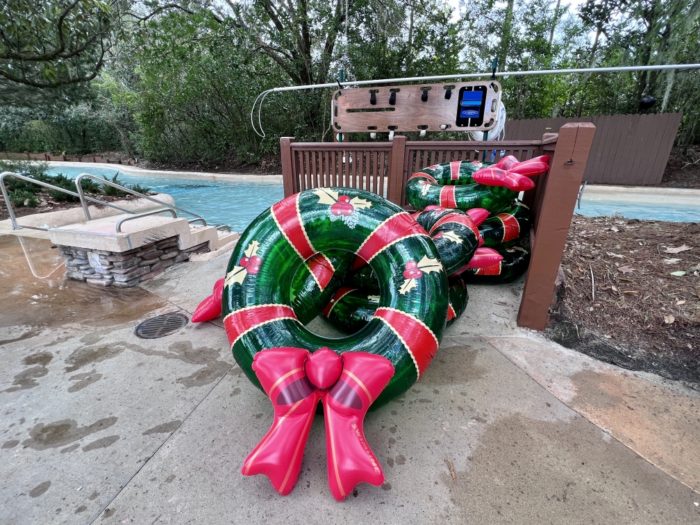 Tikes Peak Gets Re-Themed to Frozen
The Tikes Peak area of Blizzard Beach has been updated and re-themed to Disney's Frozen.  Snowgies now welcome you and your kids to the area.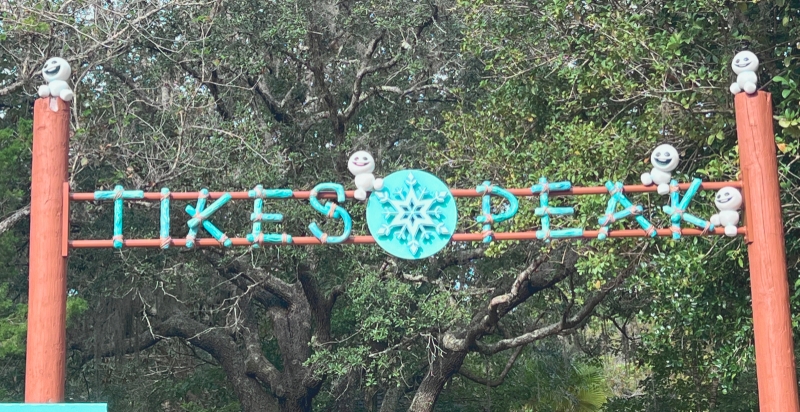 Inside Tikes Peak you'll find Anna, Elsa, and some snowgies playing in an ice castle they've built.
No winter wonderland would be complete without Olaf the snowman, seen here on a frozen pedastal of ice.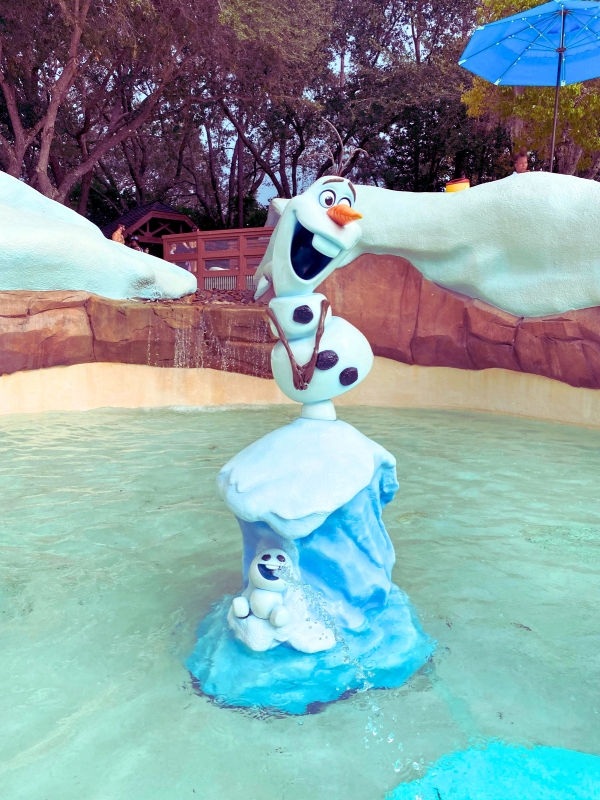 And there's always room for ice cream!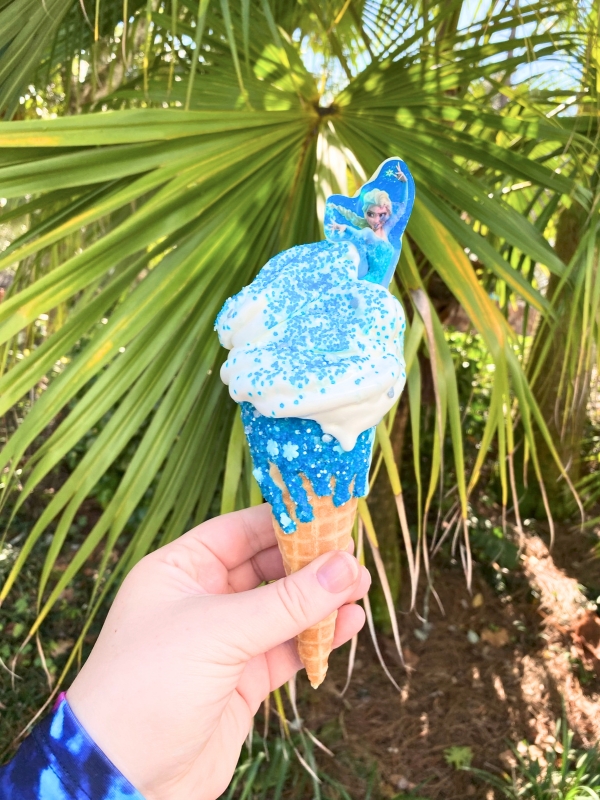 If you're ordering lunch or lots of snacks, most food locations are using mobile ordering through the My Disney Experience app.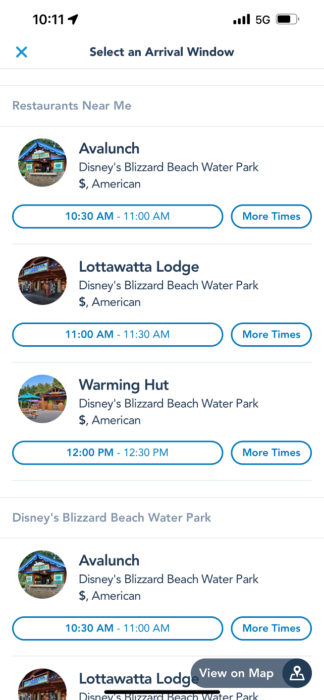 Runoff Rapids Gets Easier!
We've known for a while that Disney was adding a conveyor belt to Runoff Rapids.  In the past, families would have to carry these large, heavy rafts up the stairs to the top of the Rapids.  Even if you were in good shape, carrying the raft up dozens and dozens of stairs was a workout.  And it was really awkward if you had to keep track of small children.  The new conveyor belt automatically lifts your raft up to the top of the slide.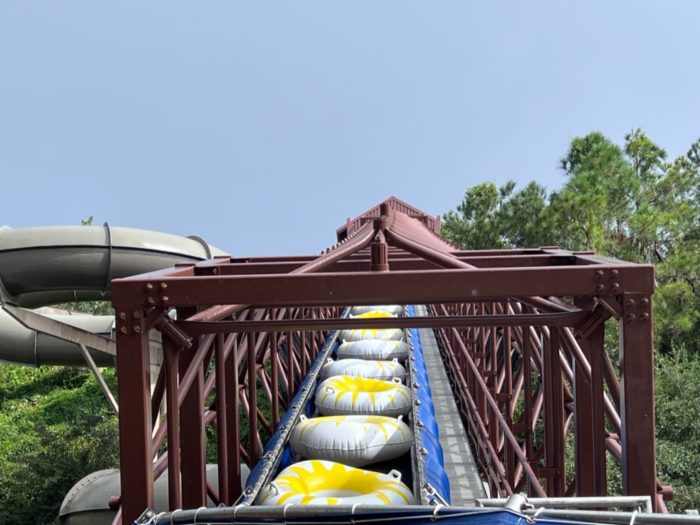 This perspective of the conveyor belt shows how high up the lift goes!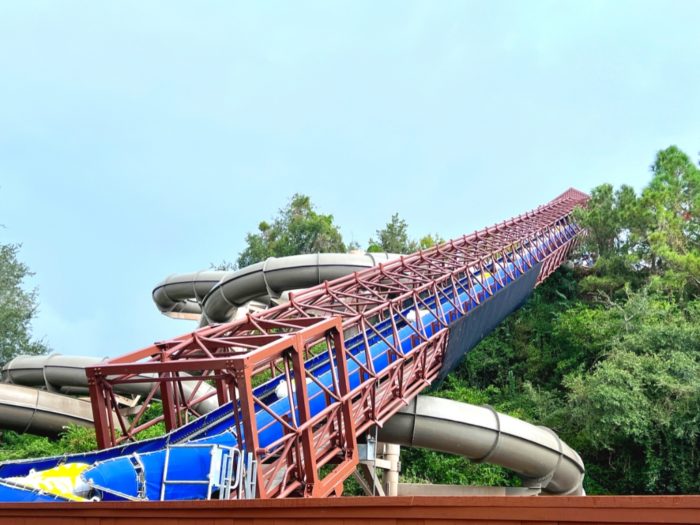 And here's where you get your floats at the top of Runoff Rapids: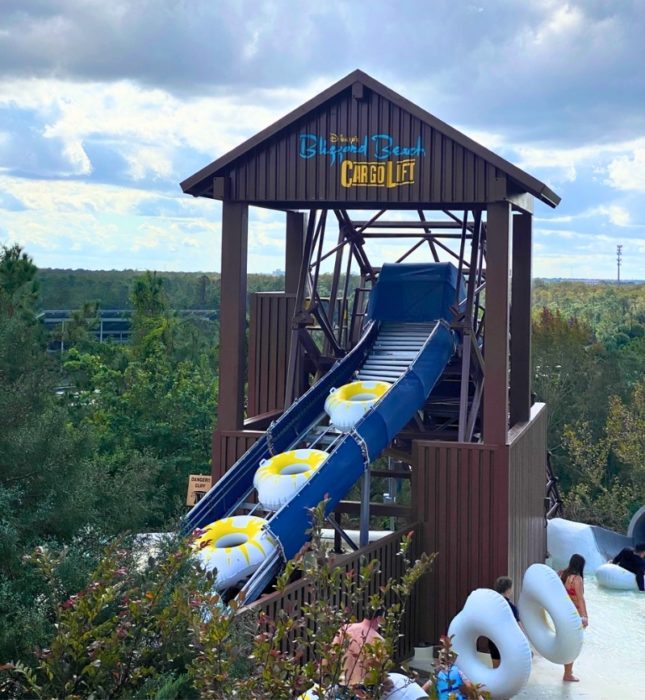 The rest of the park looks good.  Lots of updated paint and maintenance.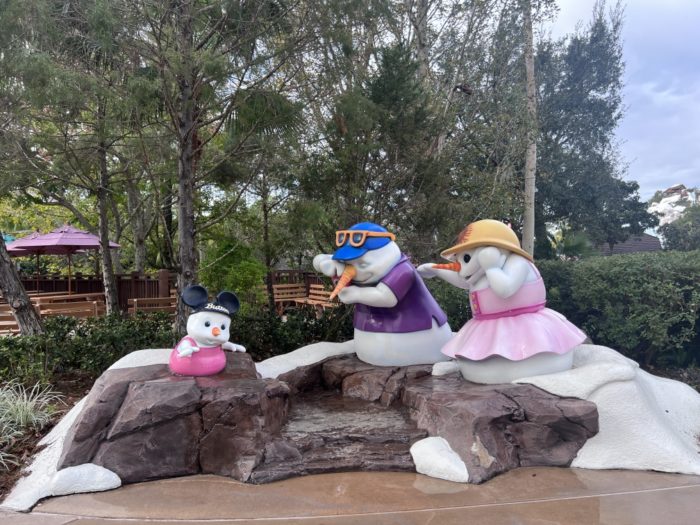 And despite the water being heated to at least 72 degrees Farenheit, nobody was going on the slides!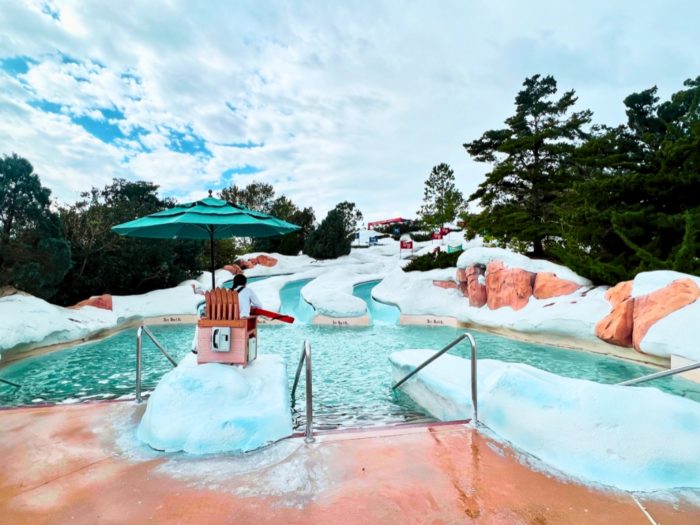 Blizzard Beach Park Hours and Admission Cost
Blizzard Beach should be open from 10:00 a.m. until 5:00 p.m. every day through the end of the year.  If you're going to buy one-day tickets, Disney has two options: one good for any day of the year, and one with blockout dates. The good news is that the last blockout date of the year was October 2, 2022. That means you can buy the cheaper, blocked-out tickets for any day through the remainder of 2022, and save $5 per ticket.  Blockout date tickets cost $68.16 per adult and $61.77 per child (including tax).
Now that Blizzard Beach is open, Typhoon Lagoon is closed for its annual maintenance period.